What is a brochure? Wondering how to make a brochure or where to find the best brochure templates? You'll learn the answers to all those questions in this comprehensive guide.
Let's get started!
What Is a Brochure?

When a company wants to advertise its products and services, print brochures are a great option. They give you an opportunity to explain to customers what you offer, with an elegant layout featuring plenty of photos, graphics, and other visual interest.
A company brochure can come in a range of different sizes and layouts. It can be a single page folded in two to make a bifold brochure or in three to make a trifold brochure. Or it can be a bound multi-page booklet.
You can use a brochure to promote a business, advertise an event, and more. Travel brochures are great for provoking wanderlust, while you could also use a brochure to spread the word about your yoga classes, language teaching, or other services.
Learn more about brochures in this video:
Why Use a Brochure?
A brochure is a great way for a company to reach customers with a beautifully designed print product and make a great first impression. If you get the brochure design right, you can make your products and services look truly enticing.
Because the templates are so flexible, you can create anything from a quick one-page tri fold brochure or bi fold brochure right up to a detailed multi-page booklet. So you can either focus on making a quick impact or on giving lots of information—whatever's right for your business and the products and services you want to highlight.
You can create a company brochure in the software of your choice. Photoshop is a common choice for short brochures, while InDesign is more suited to brochures with a higher page count. You can find templates for both Photoshop and InDesign, as well as other software like Adobe Illustrator or Microsoft Word.
Here are some examples of brochure templates you can download and use right away:
Different Types of Brochure

Looking for inspiration? In this section, we'll look at some terrific brochure ideas in the following categories:
Pamphlet templates

Leaflet templates

Flyer templates
Pamphlet Templates
A good pamphlet design can help educate or inform readers about a particular topic. It tends to be short and to have a goal of informing rather than directly selling to customers.
Here are a few pamphlet templates for you to explore:
Learn more about pamphlets by watching this video: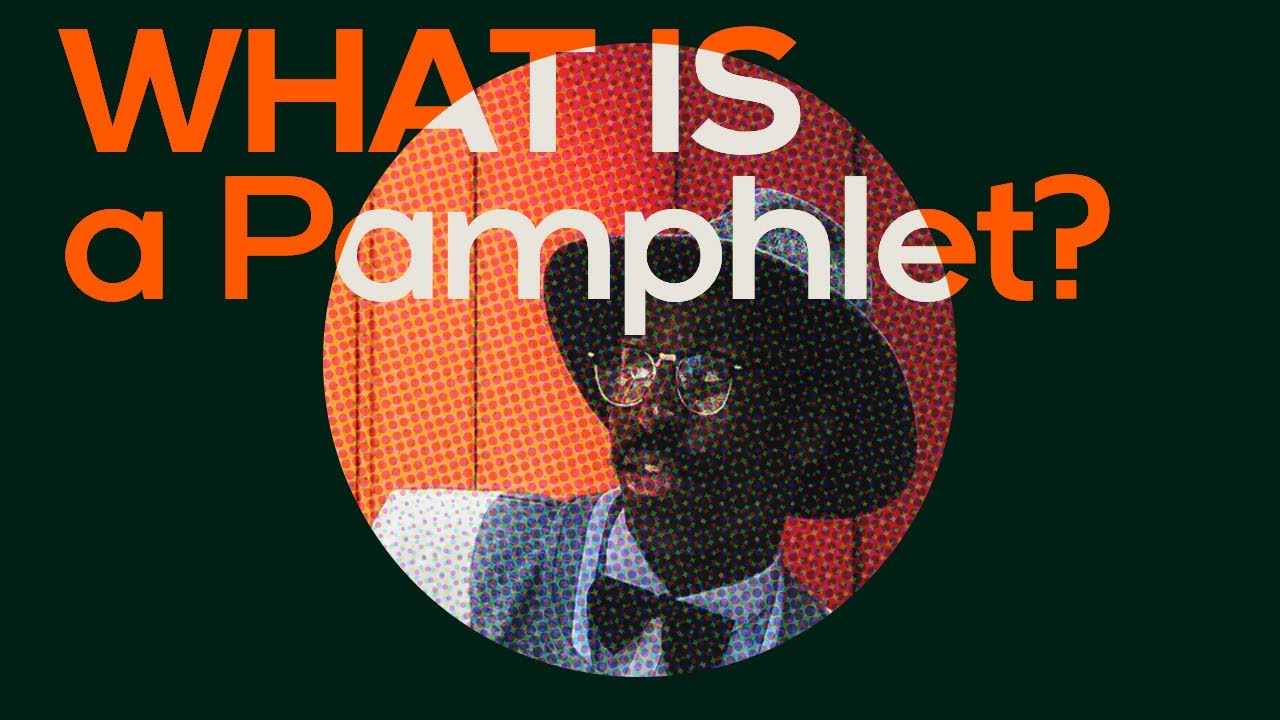 Leaflet Templates
A leaflet is made of a single sheet of paper, sometimes folded as in the examples below. There's often some overlap between these definitions, but in general, a leaflet tends to be shorter than a pamphlet, which can be made of several sheets. It's often used to advertise more than to educate, so use this option when you have a hot new product or service you want the world to know about.
Check out these leaflet template examples:
Still have questions about leaflets? This video has all the answers.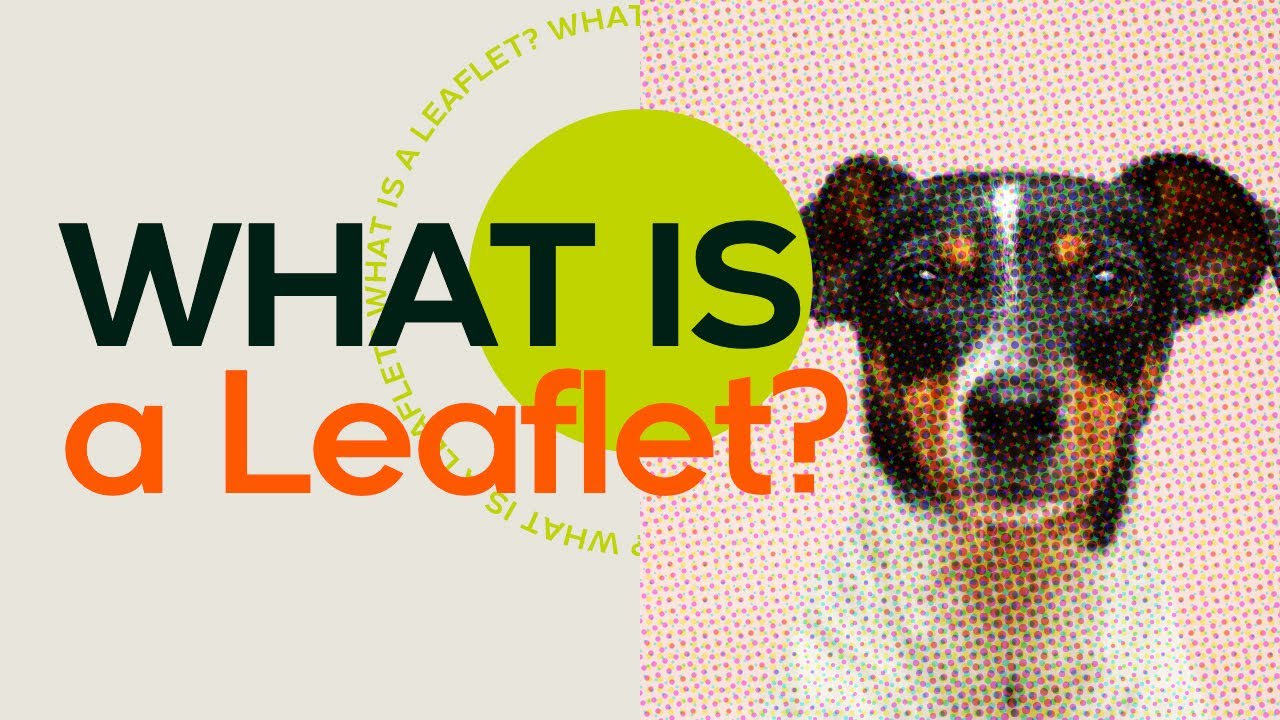 Flyer Templates
If you've ever walked down a city street and had a small sheet of paper handed to you, that was probably a flyer. Whereas brochures can be luxurious and glossy and can run to multiple pages, a flyer is at the short, cheap end of the scale.
Because flyers are typically printed on single sheets of relatively cheap paper, they are designed to be handed out, posted on notice boards, tucked under windscreen wipers, or taped to walls. They're a great way to reach a mass audience quickly and to get the word out about a new product or an upcoming event or sale.
These flyer template examples should give you a good idea of what to expect: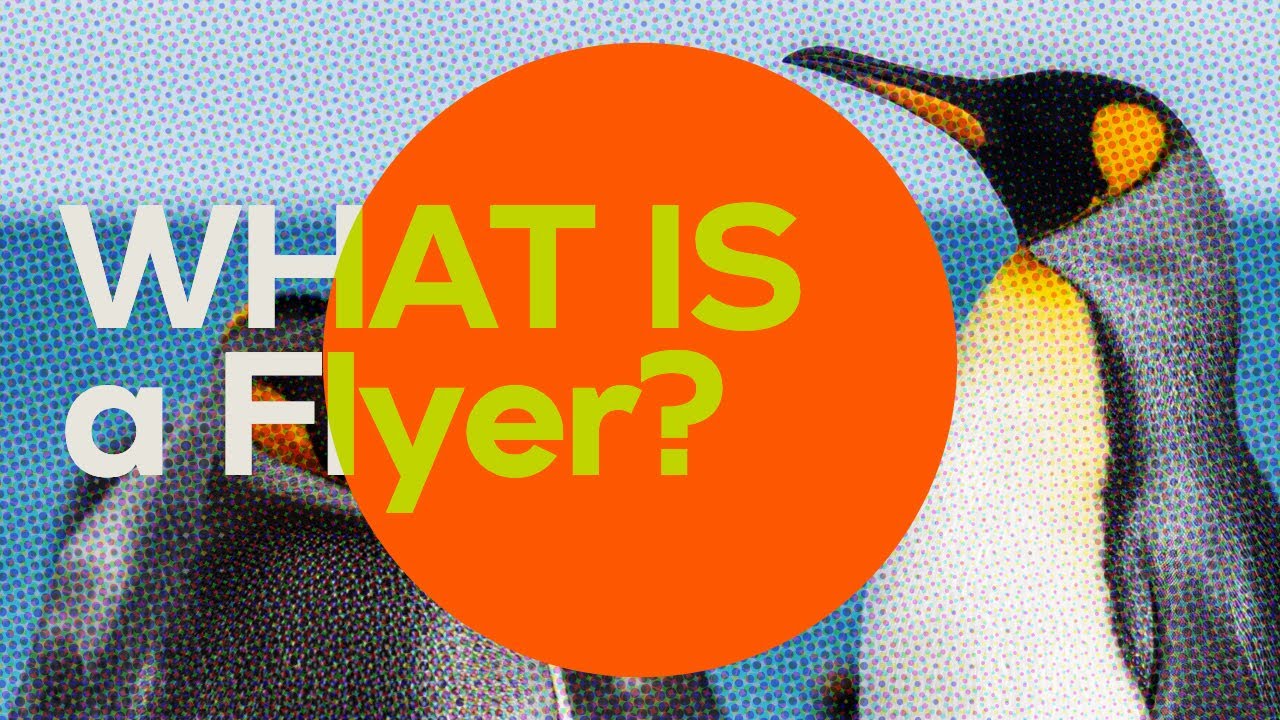 More Brochure Templates and Tutorials
We've got loads of tutorials and articles on pamphlets, leaflets, and flyers. So if you still want to know more about these different forms or if you want to find the best brochure design templates to use, check these out:
How to Make a Brochure
Brochure templates give you a wonderful head start, but how do you actually use them to make your own brochure?
We'll look at some tips on how to make a digital brochure or print brochure in this section.
1. Decide on the Type of Brochure
Start by deciding whether you want a pamphlet or leaflet, a bifold or trifold brochure.
The techniques for the different brochure designs are quite different, so knowing how to make a trifold brochure for printing, for example, is very different from learning how to make a digital brochure.
2. Be Bold
Whatever type of brochure you choose, you need to grab your viewers' attention quickly. People may only glance at it, and you need to draw them in and entice them to read what you have to say.
Bold colours and eye-catching designs can work very well, as you can see in this fashion brochure template.
3. Choose Your Software
As we mentioned before, you can use different software for designing your brochure. InDesign is great for longer documents or complex layouts, while Photoshop or Illustrator can be good for simple, single-page designs.
We've got more tips on using the different software below:
How to Make a Brochure in Adobe InDesign
Adobe InDesign is designed for creating print projects, so it's a great choice for making all kinds of brochures.
If you have multiple pages, you can use the Facing Pages layout to create a sequence of spreads to help you visualise how people will read the brochure, and you can use the Pages panel to easily keep track of the different pages and layouts in your document.
Another advantage of InDesign is that you can find thousands of ready-made templates. That way, you can start off with a professional design and a well-organised document, and just add your own details.
Download InDesign Brochure Templates
Learn more by watching this free video tutorial:
You can also find tons of InDesign brochure tutorials on Envato Tuts+, like these ones:
How to Make a Brochure in Adobe Photoshop
Although it lacks some of InDesign's features for managing long, multi-page documents, Photoshop's powerful design tools make it ideal for creating shorter brochures. And if you set up the document right, it's easy to use guides to keep track of where the folds will go on your trifold brochure or bifold brochure.
Download Photoshop Brochure Templates
Here are some great tutorials to help you create awesome print brochures in Photoshop:
How to Make a Brochure in Adobe Illustrator
Adobe Illustrator is another great choice, also with thousands of templates to choose from. It really comes down to which software you feel most comfortable working in, as well as the type of brochure you're producing. If it's relatively short and you plan to create your own designs, Illustrator is ideal.
Download Illustrator Brochure Templates
Learn more about using Illustrator to create travel brochures, pamphlets, and all kinds of print brochures in these tutorials.
How to Make a Brochure in Affinity Publisher
Affinity Publisher was launched a few years ago as a direct competitor to Adobe InDesign, so it makes sense that it would also be a great choice for making brochures. You'll find many of the same print design features as InDesign in Affinity Publisher, plus a few useful extras.
Learn how to use Affinity Publisher to make a brochure by reading these introductory tutorials:
There are not so many dedicated Affinity Publisher brochure templates out there, but the good news is that it's easy to import InDesign templates into Affinity Publisher. So you can take advantage of the thousands of InDesign brochure templates and get your brochure design off to a great start! Read this tutorial to see how it's done:
Learn more about making brochures in Affinity Publisher by watching this step-by-step video tutorial:
Different Brochure Folds

We've already mentioned the common tri fold and bi fold brochure formats, but there are other options too.
In this section, we'll look at the different types of brochure folds, and we'll also look at brochure sizes.
Before we look at the fold types, let's take a brief look at brochure size. Any of the fold types we're looking at can be used on different-sized paper. The most common is A4 (or Letter in the US), but there are other options. Here are your main choices when thinking about brochure size:
International Brochure Printing Sizes
A4 (210 x 297 mm)

A5 (148 x 210 mm)

A3 (297 x 420 mm)

DL (99 x 210 mm)

Square (210 x 210 mm)
Standard US and Canada Brochure Printing Sizes
Letter (8.5 x 11 in)

Legal (8.5 x 14 in)

Half Letter (8.5 x 5.5 in)

Tabloid (11 x 17 in)

Square (8 x 8 in)
Now let's take a look at the main brochure folds:
1. Bifold
A bi fold brochure is the simplest type: it's just a sheet of paper folded in half. Easy to design, easy to produce.
2. Trifold
This time, the paper is folded twice to create three panels. This adds some complexity to the design process, but it creates a pleasing end result that's easy for people to read and carry around in their pockets.
3. Z-Fold
Like the trifold, we have two folds here, but this time they go in opposite directions to create an accordion-like structure. This is useful for maps or large images that people will fold out to view on a single sheet instead of reading as individual panels.
4. Gate Fold
This is another variation on a trifold brochure—this time, the folds are wider, so that you have a wide centre panel and two narrower side panels that fold in like a closing gate. Use this when you want to highlight what's on that centre panel.
5. Roll Fold
Now, we have four panels instead of three, and they roll into each other as shown in the image. Each panel is quite narrow here, but it can be useful when you have a series of steps that you want to unfold in a logical progression.
That's it for brochure sizes and formats! If you still want more detail, you can find it here:
Top Tips for Creating Brochures
1. Prepare the Copy and Images
Before you dive in and start work, it's best to gather all your materials so that you can see what you're working with and plan out how the images and text will fit together.
2. Choose Legible and Limited Fonts
The best font for brochure design is one that's simple, elegant, and highly legible. And don't mix and match too many fonts either—one is enough, or perhaps two that complement each other (e.g. a display font for headings and a minimalist sans serif for body text).
3. Make Creative Use of Colour
Colour can help different parts of your design stand out. For example, see how in this example of brochure design, the sections of white text on blue are differentiated from those with black on white?
4. Make It Worth Keeping
Your aim is for people to keep this brochure and refer to it again and again. A great design and useful information will help with that, but also consider investing in luxurious paper stock that makes your brochure feel like something that's worth keeping.
5. Include a Clear Call to Action
What do you want people to do after reading your brochure? Be clear about that, and make it clear to your readers. Also make it easy for them to follow up—include all the necessary contact details, along with a QR code to take them straight to your website.
Brochure Mockups
When you've created a beautiful example of brochure design, you want to show it off, right? The best way to do that is with a brochure mockup.
Brochure mockups let you display your brochure design in the best possible light, showing off all those snazzy designs and elegant folds in a real-world scenario. They're often shown on a desktop with different pages showing, but a good pamphlet mockup could also show someone holding your brochure in their hands and reading it.
If you're wondering how to make a brochure mockup, don't worry—you don't have to start from scratch. There are plenty of brochure and pamphlet mockup templates available online, so all you have to do is download a PSD template, upload your design in Photoshop using the smart objects provided, and you're good to go.
And if you're not comfortable using Photoshop, you can even use an online mockup generator to get the job done without leaving your browser window!
Find more brochure mockups here:
Best Creative Brochure Templates on Envato Elements
If you're still looking for more brochure ideas, check out the thousands of brochure templates on Envato Elements. Here are six of the best: