Do you want to send emails from your WordPress website? Do you want them to be delivered directly to inboxes of intended readers instead of spam?
This is where SMTP plugins for WordPress come in! They highly improve the chances of your emails being delivered. They do this by automatically configuring WordPress SMTP and therefore allowing you to send WordPress emails via an SMTP server.  
What is SMTP?
SMTP stands for Simple Mail Transfer Protocol. These are guidelines for submission and delivery of outbound and inbound email over the internet. It provides aunthentication for your emails so they don't end up in spam folders. 
SMTP authenticates domains associated with your WordPress website. This is a way of ensuring that the email is coming from a real source that can be identified. In short, it's not spam sent from a fake address or fake domains. 
4 Best SMTP Plugins for WordPress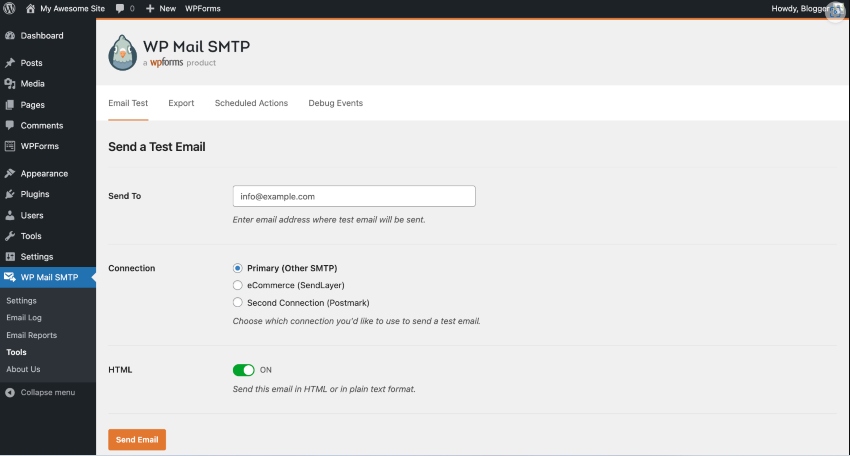 With over 3 million downloads, WP Mail SMTP has become the most popular SMTP plugin for WordPress. And for good reason.
First, it ensures reliable delivery of your emails by configuring your WordPress website wp_mail() function to use SMTP and not PHP mail.
Secondly, it offers you an opportunity to use built-in SMTP providers by bringing them all in one plugin. You don't have to use different plugins for different providers. In fact, it offers a setup wizard that makes it extremely easy to connect with these providers. 
Providers include: SendLayer, SMTP.com, Sendinblue, Mailgun, SendGrid, AMazon SES, Postmark, SparkPost, ZoHo Mail and more. It also works with major email providers like Gmail, Yahoo, Outlook, Microsoft. In addition, it comes with documentation for connecting to each.
You can check email reports from your dashboard. The report is a chart showing confirmed, unconfirmed, and failed emails. It also includes email opening and click counts. Outgoing emails are logged. This allows you to see status, content, source, and recipient details. 
Finally it offers safe migration of your setting if, you're planning on switching from your old SMTP plugin. 
This is a freemium plugin, meaning it has a free version with a certain amount of features available for free. And if you want more features you'll need to get the pro version.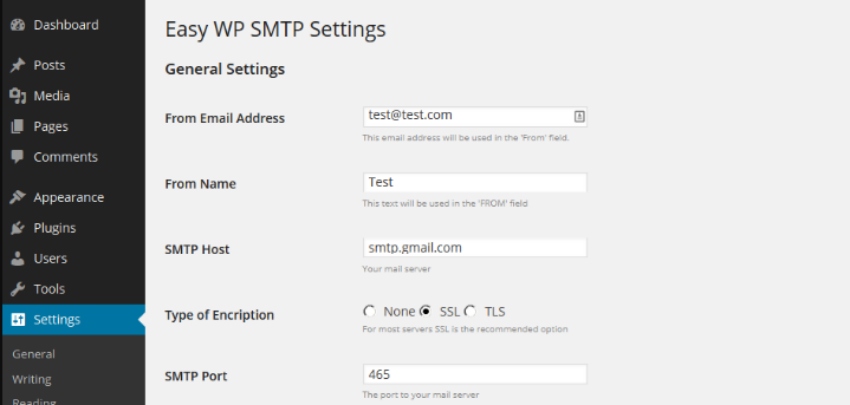 Simplicity is what Easy WP SMTP. It does not come with an intimidating number of features. This makes it perfect for beginners. And it is completely free.
Using this plugin to manually configure and send out all your emails via an SMTP server is easy.  And if you have Gmail, Hotmail, or Yahoo accounts you can connect them fairly quickly.  
However, if you want to connect to email third-party mail service providers like SendGrid, SendLayer and others, it is not as easy. It is up to you to find SMTP details of the host providers. It doesn't come with a connecting wizard to help smooth out this process. 
The plugin gives you the option to enable debug logging to see if the emails are getting sent out successfully or not. It also gives you the option to specify a reply-to email address.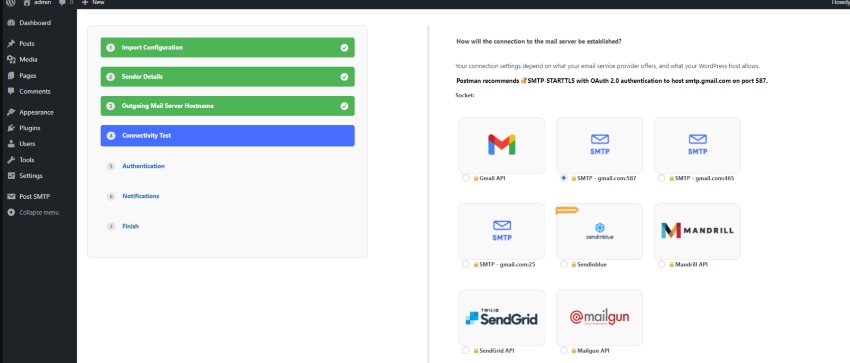 To make sure that your emails will be delivered, Post SMTP uses the zend-mail library to replace the default WordPress SMTP library and PHPMailer. It has a free and pro version. 
The plugin comes with a setup wizard to connect quickly with SendGrid, MailGun, Gmail and other providers. The plugin also does a connectivity test to detect firewalls and eliminate configuration mistakes.
It also offers an email log, so that from your WordPress panel you can view all problems that have occured. In addition, it uses OAuth 2.0 which discourages storing email passwords in the WordPress database and increases password security. 
Finally, where hosts like Godaddy and BlueHost block standard SMTP, this plugin circumvents that block by delivering the emails via HTTPS.
It is compatible with Contact Form 7, WooCommerce, Mailster Newsletter Plugin, Gravity Forms, Elementor forms, and more.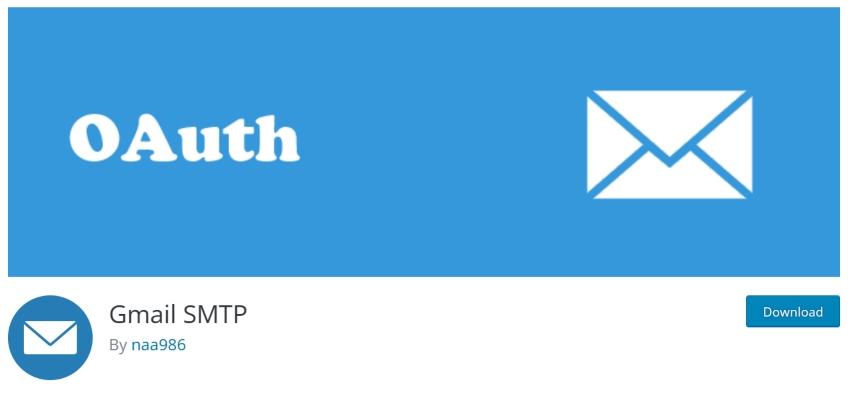 This plugin is ideal if you want to send your WordPress emails using your Gmail account. 
It reroutes Gmail through Gmail SMTP server, which use OAuth 2.0 to authorize access to the Gmail API. This system is more secure and you don't need to enter your Gmail username or password.  
Gmail SMTP offers basic authentication and email testing. 
Conclusion
SMTP plugins help you configure your WordPress SMTP sending so you send emails that have a high chances of being delivered to readers inboxes. The plugins I've selected enjoy and high reputation among users. 
On CodeCanyon you will find newsletter plugins that will allow you to send emails and newsletter once you configure SMTP settings for your WordPress website.