As a developer, your design skills may not be that great. But you want your applications to look great. Right? In this quick tip, I list 20 graphic resources for iOS you can find on GraphicRiver. Not only will they save you time, they will make your applications look great.
1.

Application Icons

The application icon is one of the most important pieces of an application. It pays off to spend some time looking for the right look and feel. The following items can help you with that.

This item includes more than just icons. It includes a number of Photoshop actions to create three icon styles:
default iOS 7 style
classy flat style
flat shadow style
The icons can be further customized with gradients, colors, and a grid that helps you position the elements of your icon. The actions that are included also help you generate the different sizes that Apple requires.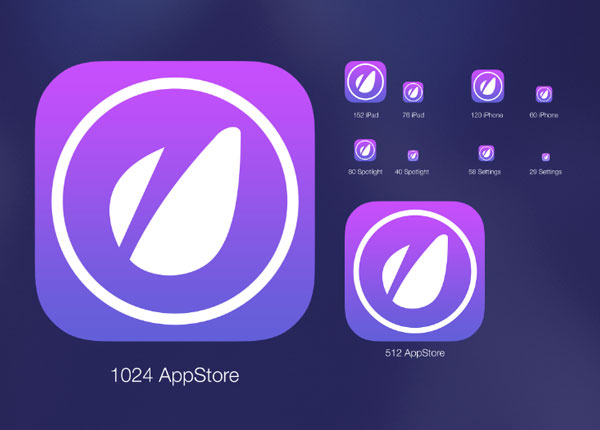 The Minimal Icon Generate template is very versatile. It includes a range of vector elements you can work with, a bunch of gradients, and well chosen color combinations. The Photoshop file is neatly organized in groups and layers. If you have a little bit of experience with Adobe Photoshop, then you shouldn't have a problem finding a great combination for your application.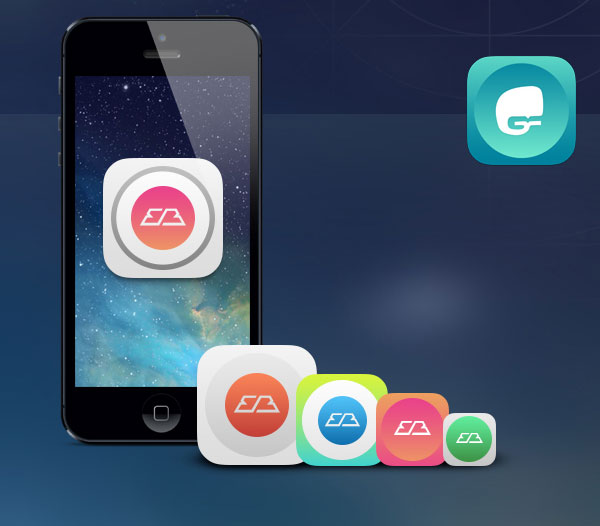 If flat design isn't what your are looking for, then this iOS icon template is a better fit for your project. The template includes several icons, frames, and backgrounds, which you can mix and match to find a combination you like. The template makes use of vectors so you shouldn't have a problem customizing it to fit your needs.
Do you like the old school icons before the introduction of iOS 7? Then this template is for you. It includes two dozen skeuomorphic icon designs you may like. The template also includes gradient backgrounds, frame styles, and a handful of textures.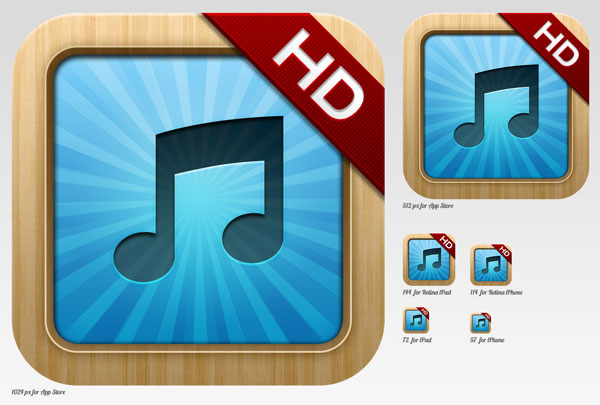 This template combines colors, patterns, and templates to offer thousands of combinations to create a custom application icon. If your budget is limited and you can't afford a designer, then this may be your next best option. The template includes various light effects, frame styles, and color combinations to create a unique icon for your application.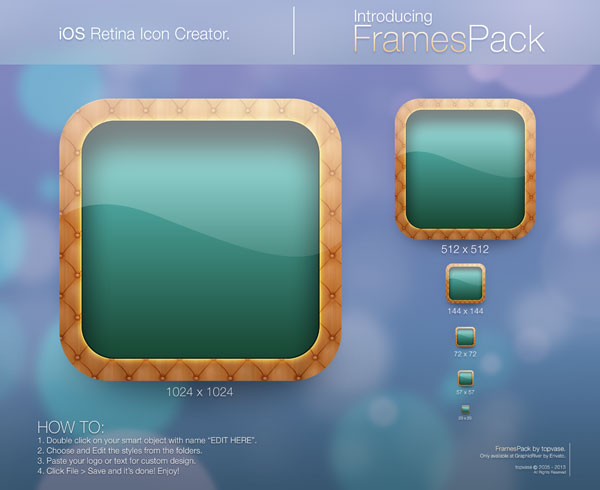 2.

Application Templates

Application templates are great for speeding up application development. They help you give your application an appealing look and feel. GraphicRiver offers a broad range of template you can use in your iOS projects. I've selected a few to give you an idea of what is available on GraphicRiver.

This application template is tailored to restaurants, cafes, and lounges. It supports iPhone 5, iPhone 6, and iPhone 6 Plus. This item includes a number of well organized, layered Photoshop files. Even though the title refers to iOS, this template can also be used for Android.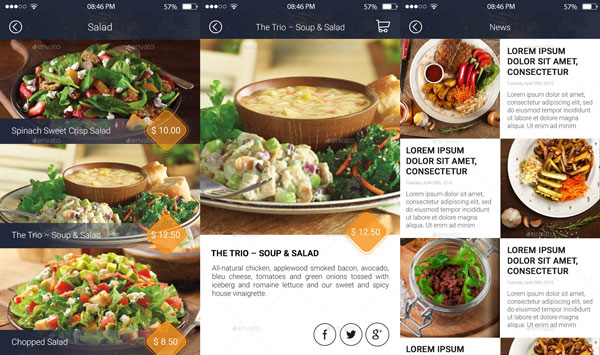 This template will blow your mind. It is designed to work with Keynote and includes support for both iPhone and iPad. The template contains a dark and a light version. You can use drag-and-drop to make mockups, making it easy to create an application that fits your needs.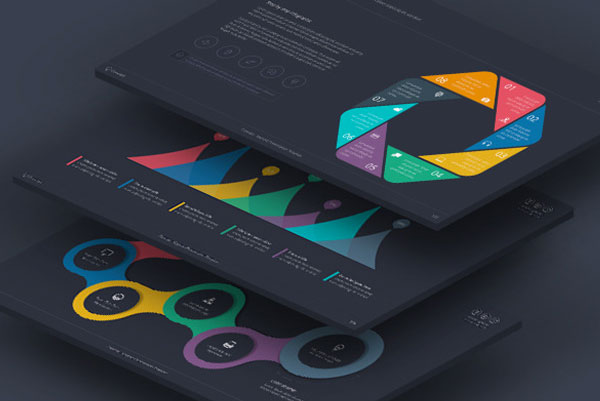 Even though this application template isn't flat, it includes five gorgeous, multipurpose templates. The Photoshop files are neatly organized, making it easy to pick and choose the components you'd like to include in your application. Each template focuses on a particular application type:
maps app
reminders
chat app
photography
music player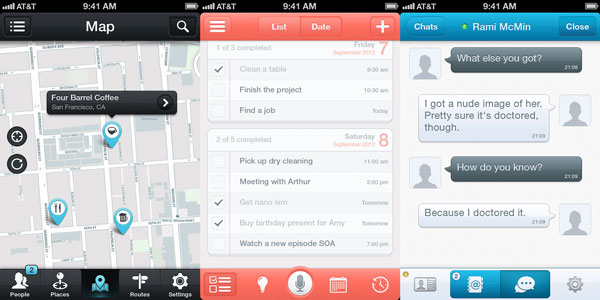 This sleek, elegant template showcases a mobile application for a clothing or fashion store. The designs are detailed, modern, and easy to customize. The template supports retina displays and is well organized.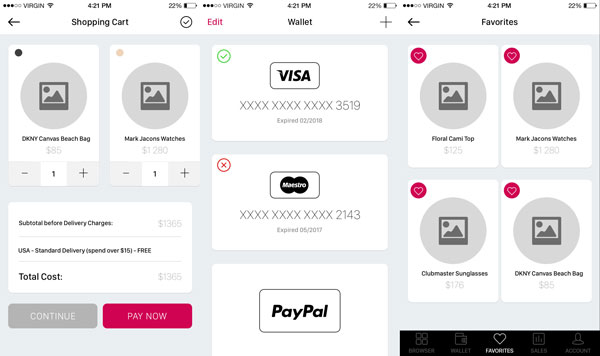 Even though this flat design template for iOS is a movie listing application, it can easily be modified for other types of applications. The template includes 12 Photoshop files that are neatly organized and layered. It goes without saying that the template has support for devices with a retina display.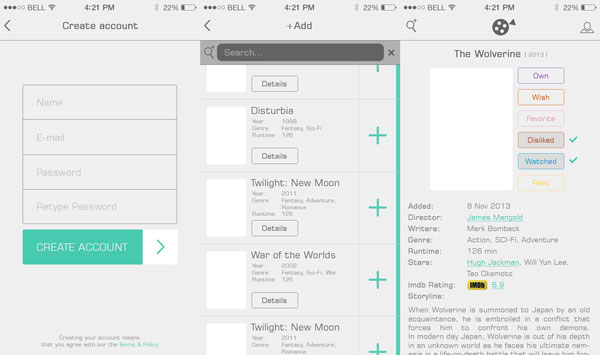 The compelling feature of this template is its versatility. It showcases a broad range of application types, making it very useful for a range of projects. The template includes two versions, one for 4″ displays (iPhone 4, 4S, 5, 5S) and one for 4.7″ displays (iPhone 6 and iPhone 6S).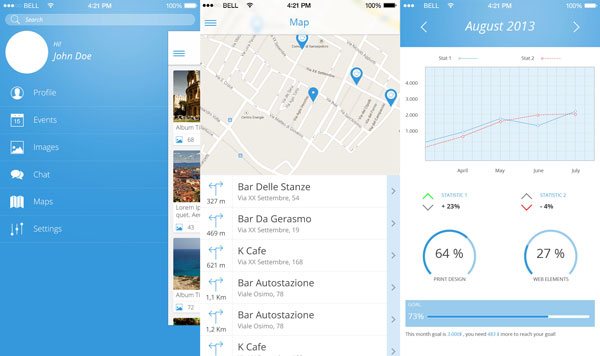 This template includes more than 30 screens, composed of vector shapes. The item includes a white and a green variation and, on top of all that, it includes more than 60 custom vector icons you can use in your applications.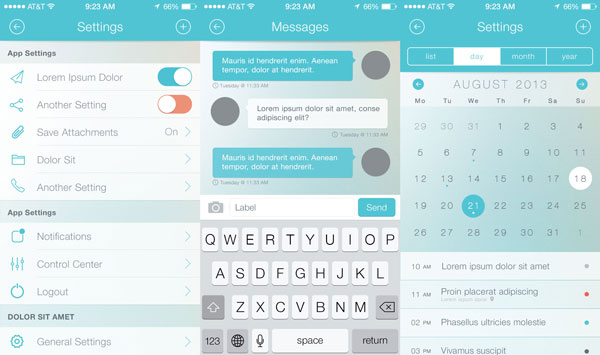 This template is aimed at travel applications. With no less than 30 screens and ten categories, the template is well worth its price. It supports iPhone 6 and includes more than 100 components.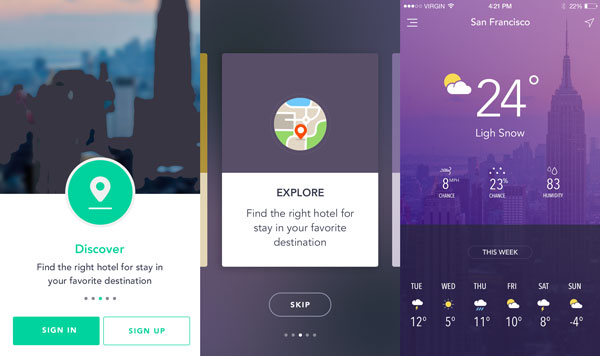 3.

Icons

Icons are an important part of mobile. The screens of mobile devices are often too small to include a lot of text and, therefore, icons are better suited for mobile user interfaces. GraphicRiver offers many, many icon sets. I'm sure you can find a set that perfectly fits your project's needs.

Most mobile devices have small screen sizes and, therefore, icons are the best way to give the user interface of your application meaning. Well-designed icons help the user figure out how the application should be used.

This icon set is great for flat designs. It includes 50 multipurpose icons that can be used in any mobile application.

One of the key elements of any weather application is its icons. This icon set includes 20 sleek, high-quality icons for every type of weather.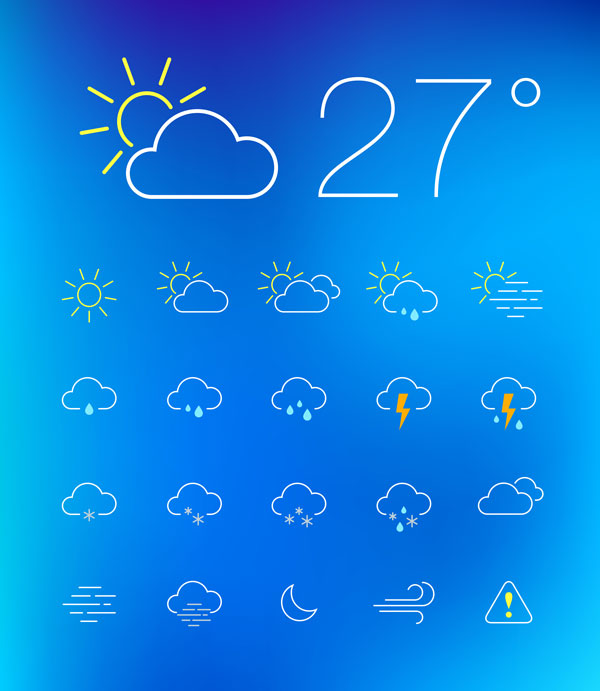 This icon set is focused on sport and includes no less than 150 vector icons. Every popular sport is included in the set. The icons are detailed and suitable for iOS, Android, and the web.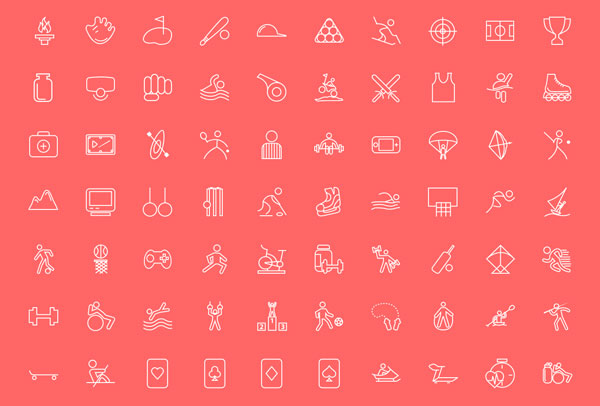 This icon pack includes no less than 300 icons. The icons are a great fit for any iOS project that has a flat design, but you can also use them for your Android or web projects.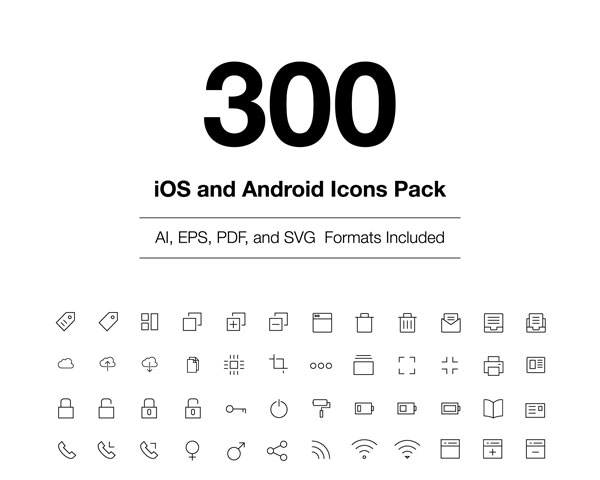 If you're looking for a bit more color, then you may like this set of icons. The item includes 80 flat icons in various formats. The icons range from multimedia and commerce to programming and education.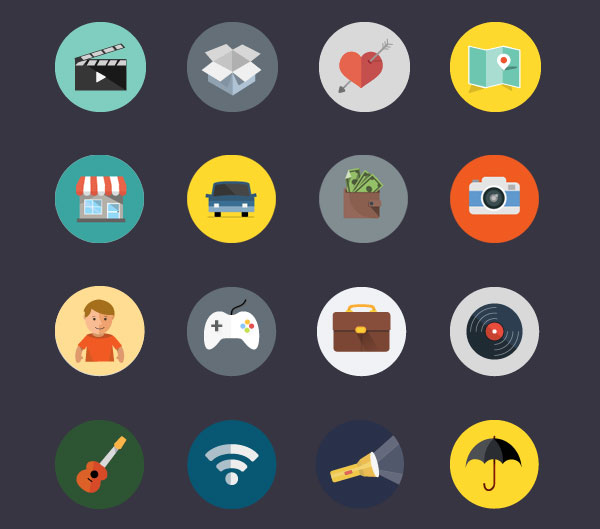 The author of this icon set went all out. The item contains no less than 600 icons, including both Photoshop and Illustrator files. Some of the topcis the set includes are weather, multimedia, food, social media, and health.

What I like about this icon set is the simplicity, style, and color combinations. This set includes a little over 150 multipurpose icons that fit in almost any project. The icons are available in several formats and resolutions.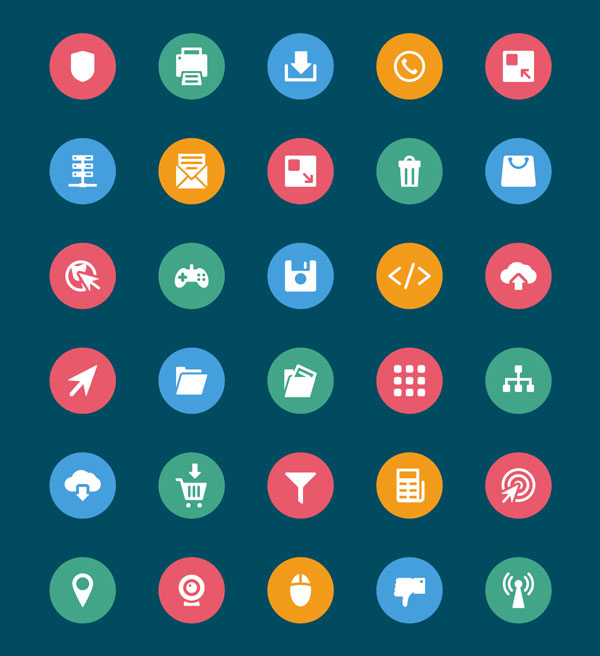 Make Your Pick
GraphicRiver offers a phenomenal selection of icons and templates. If you don't find what you are looking for then, you probably won't find it anywhere. Next time you need a graphic resource for a project, take a look on GraphicRiver.