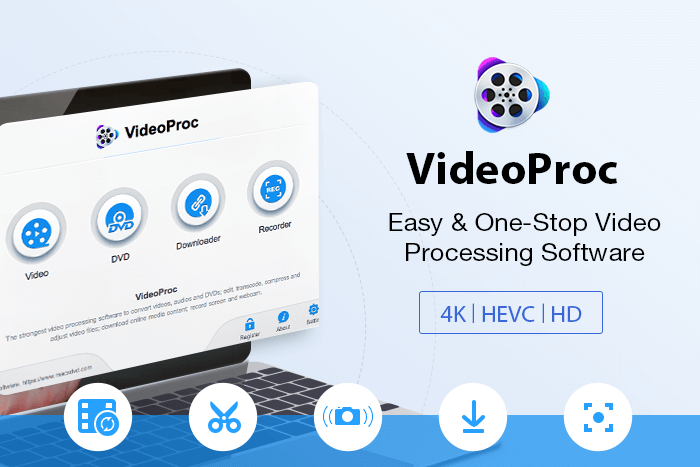 Videos have become a primary tool of communication in the modern world. Before, the only videos we would see were films, TV shows, and home videos. However today, videos come in all kinds from professionally-shot videos to six-second ones taken on our phones. We have YouTube videos, Facebook videos, TikTok videos, Instagram stories, Snapchat, and more. It's probably safe to say that almost everyone watches a video or two every day.
Of course, not everything is taken on video. When you take a video, it's because you're trying to tell a story. This is especially true for content creators. Video editing is done to make your content more engaging and more entertaining. You cut shots that are not needed, you add clips to emphasize your message, and you add effects to make your video more visually pleasing.
Today, video editing tools can be found left and right. However, it is also important for you to find the right editing tool for your needs. Especially for beginners, you would want to find an editing tool that's easy to navigate in, while still offering a wide range of features for a reasonable price.
VideoProc Overview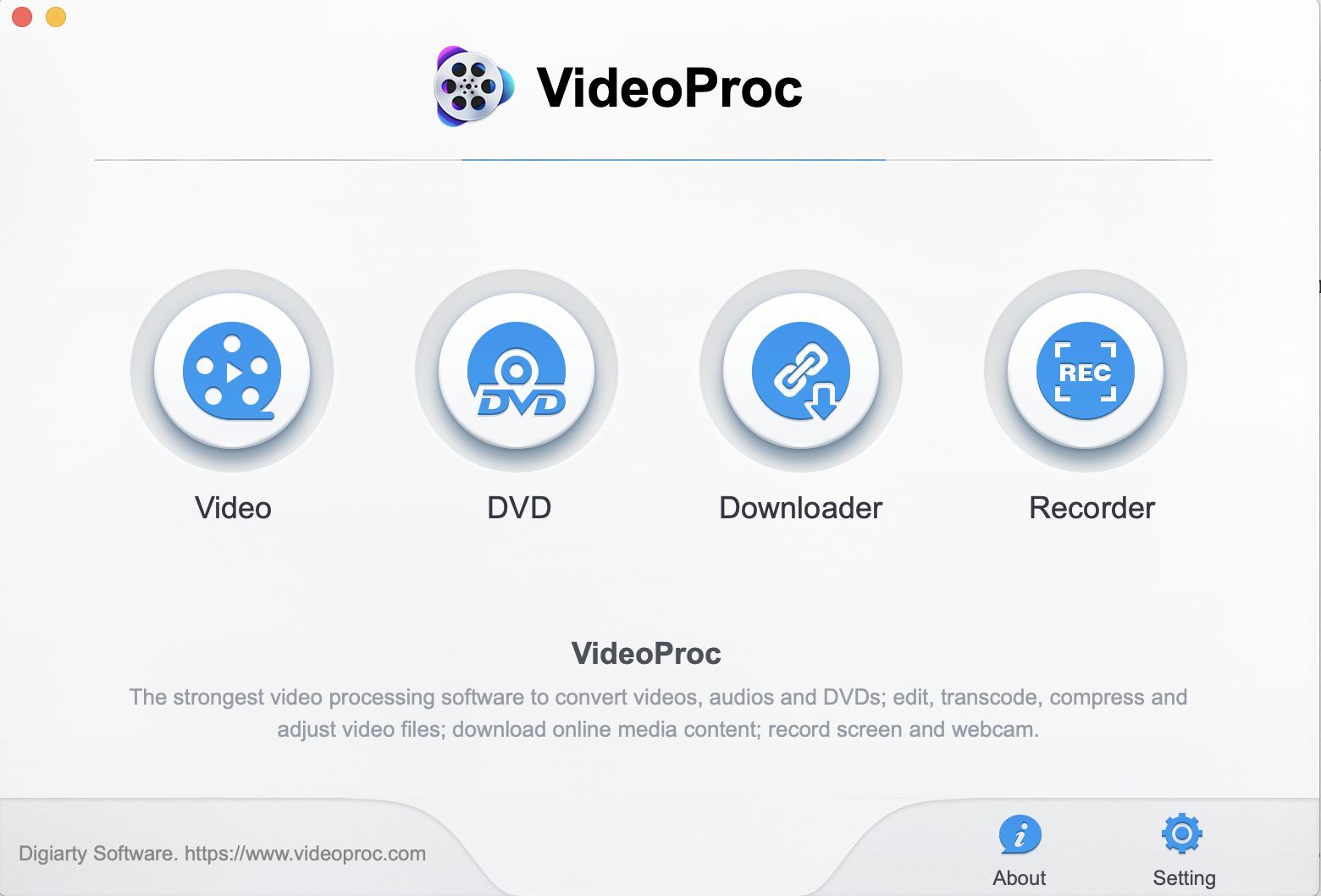 VideoProc is a one-stop editing tool where you can edit, process, convert, and download videos. Furthermore, VideoProc is able to record from your webcam and capture your computer's screen. One thing we dread about video editing programs is its tendency to freeze or crash, or it would slow down our computers overall. However, VideoProc utilizes full GPU acceleration which makes video processing, even 4K videos, a lot faster.
Another thing we love about VideoProc is that its user interface is very easy to use and clear enough that you'd know where to find what you're looking for – even if you're a beginner.
All you need to get started is to download VideoProc and these system requirements:
OS: Windows: Microsoft Windows 7, Windows 8/8.1, Windows 10 or later (32-bit and 64-bit versions supported
Mac: Mac OS X Snow Leopard, Lion, Mountain Lion, Mavericks, Yosemite, El Capitan, macOS Sierra, High Sierra, Mojave, Catalina (10.15)
Processor: NVIDIA® GeForce GT 630, Intel® HD Graphics 2000 or AMD Radeon HD 7700 series (VCE 1.0)
RAM: 1GB RAM (Recommended: 2GB or above)
Hard Disk Space: 200MB of hard-disk space for installation
Another great thing about VideoProc is that almost all types of video files are supported. This makes it very convenient for users to easily import and export their videos with the program. VideoProc is able to process videos captured from a variety of devices such as GoPro, Smartphones, Camcorders, Monitor Units, and more. File types supported by the program include popular ones like MP4, MKV, MOV, and AVI, and rare ones like KMV, HEVC, WebM, RMVB, and more. For the full list of supported format, click here.
Features
Video Editing

Free video editing programs are great but they have limited functions. Most of the time you are only able to cut, stitch and possibly add a few effects. On the other hand, there are also video editing programs that are too intimidating to use as they are too complicated.
VideoProc is a great beginner-friendly program that not only does it have basic editing tools, but advanced functions as well. Basic tools include cut, merge, crop, rotate, and use visual effects (filters). But what makes VideoProc exciting to use is its 4k Video Editor that has the following functions:
Stabilize shaky footages. This is especially useful for videos imported from smartphones, GoPro, and handheld cameras.
Fix Fisheye that usually comes as an effect from action cams.
Remove background noise that you usually would not want to be included in your videos easily.
Easily make GIFs from your videos, or extract JPG/PNG from videos and resize them.
Add watermarks to your videos. These are very useful for those who use videos to promote their brand or business.
MakeMKV to easily convert your videos to MKV. VideoProc won't re-encode your videos so that your converted videos don't lose their original quality.
Create M3u8 to get multiple .ts files for HTTP streaming. VideoProc allows you to select a clip to export as M3U8.
Enhance video is a great feature where you can synchronize your video and audio outputs. You can also adjust your video's playback speed and audio volume.
Video Processing
As mentioned before, VideoProc is also able to process videos from almost any device, and can process almost all formats. Video formats such as 4k, HD or Ultra-HD can easily be cropped and reduced to free up space. You can also compress videos, transcode 4K HEVC videos so that uploading on YouTube or even Instagram is easier. 30/60/120/240 fps videos, 3D, 360° VR videos are also supported by the program.
Another hassle-free feature of VideoProc is that the user can load multiple files into the program for processing, meaning compressing videos can even be done by batches. Moreover, even if you process large-format videos like 4K, VideoProc is able to process them quickly since it uses Level-3 GPU Acceleration. And the video quality of your footages doesn't even suffer!
Media Conversion
With an extensive list of supported formats and a built-in Level-3 acceleration, VideoProc is probably one of the best media converters in the market right now. Currently, it has 4 types of converters.
Video Converter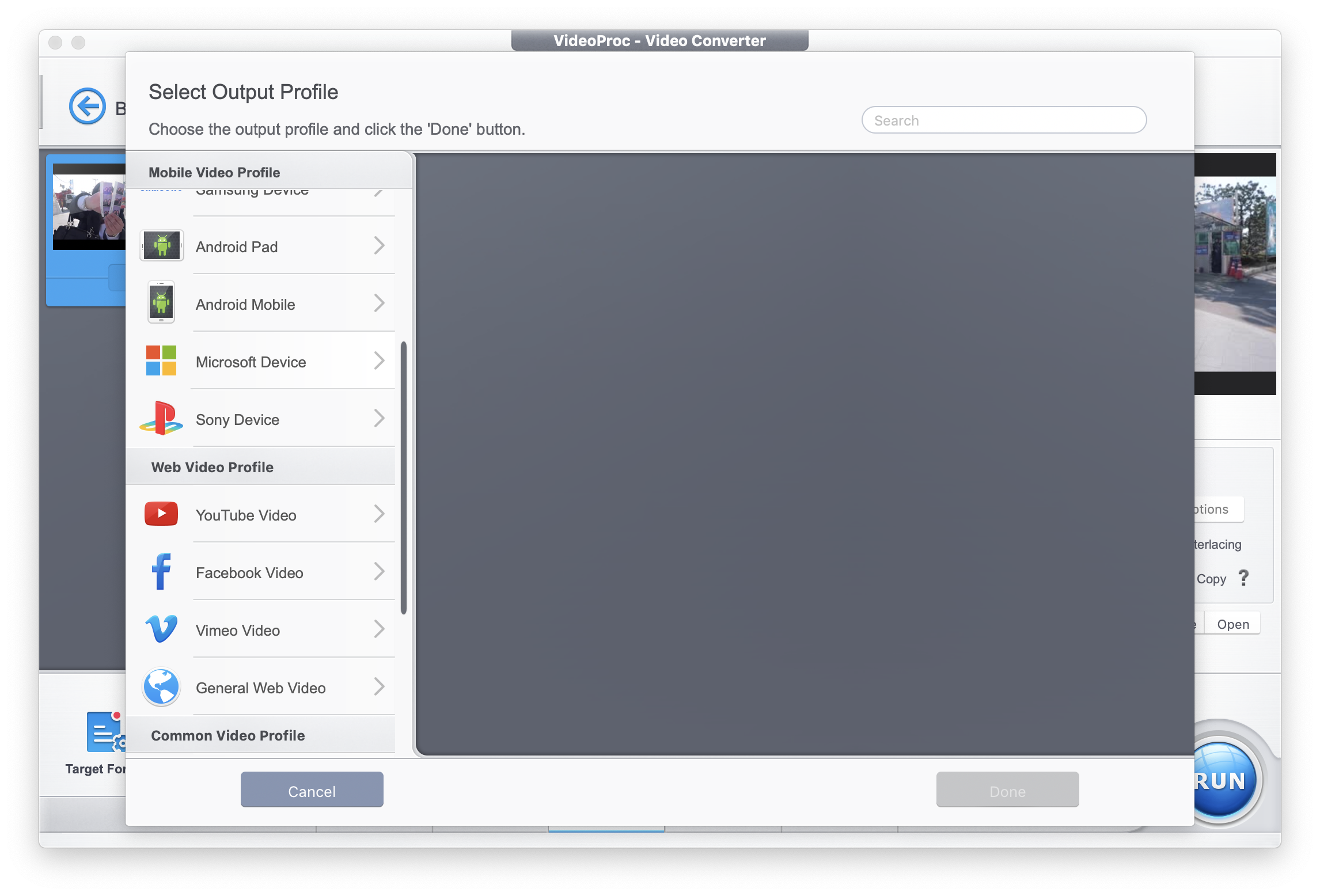 VideoProc has 370 input codecs and over 420 output formats for your video conversion needs. It even has the ability to convert your 4K videos without a hitch. Another thing we love about their converter is that it has the batch conversion feature. This saves time in converting files, especially for those who have multiple video footages needed for video editing.
In addition to VideoProc's supported file formats, its video converter also has multiple profiles you can convert your videos into. It has a general profile which has file formats like H264, MOV, and MPEG4. It also has a music profile that lets you convert your video to audio formats like MP3, M4A, and WAV. Mobile Video Profiles are formats you can convert into to make it compatible with different devices such as Apple, Huawei, and Samsung. Meanwhile, Web Video Profiles lets you convert your videos to formats that are compatible with YouTube, Facebook, Vimeo, or for the general web. The video converter also has profiles for HD Videos, TV, and DVDs.
Of course, a good converter is also able to compress any video, and VideoProc's is able to compress videos by over 90% and it's still able to retain the video's quality.
Audio Converter (and Extractor) 
VideoProc's audio converter also lets you add audio files for converting or extract background music from your video footages, which can be exported in different formats (MP3, FLAC, iPhone Ringtone, etc.) and quality is still not compromised.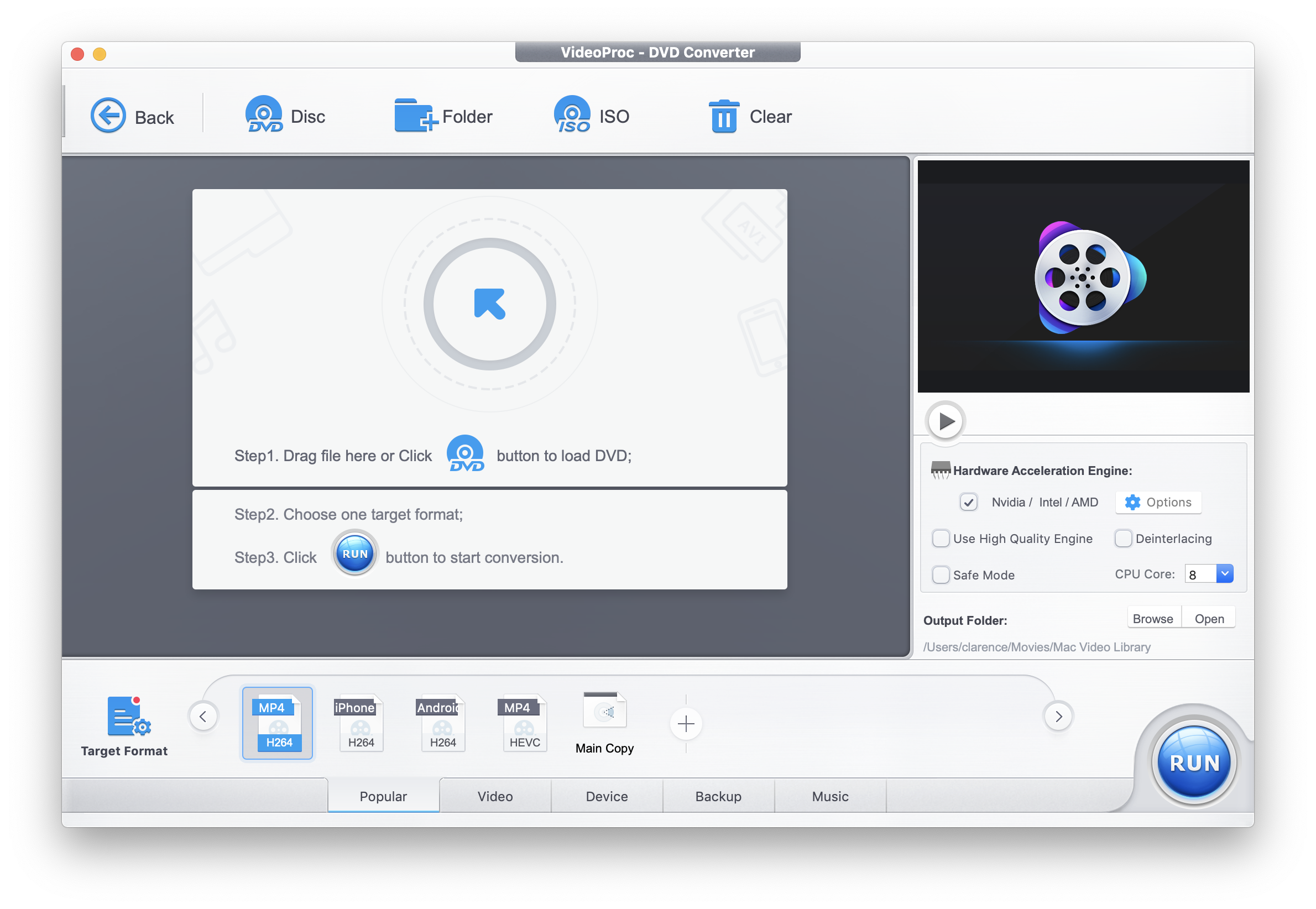 DVD Converter
DVD Converters are also another great feature of VideoProc. If you need to store, archive, or simply make a digital copy of your DVDs, VideoProc is able to do that for you. The converter is able to quickly convert and compress your DVD to MP4, HEVC, or make it mobile-compatible. A DVD copy can also be made at 1:1 ratio. And as always, the converter is able to preserve the video's quality.
Multi-track Converter
VideoProc is also able to extract multiple files from MKV videos. You can choose to extract the video only, the audio, or even just the subtitles of the video.
Download and Record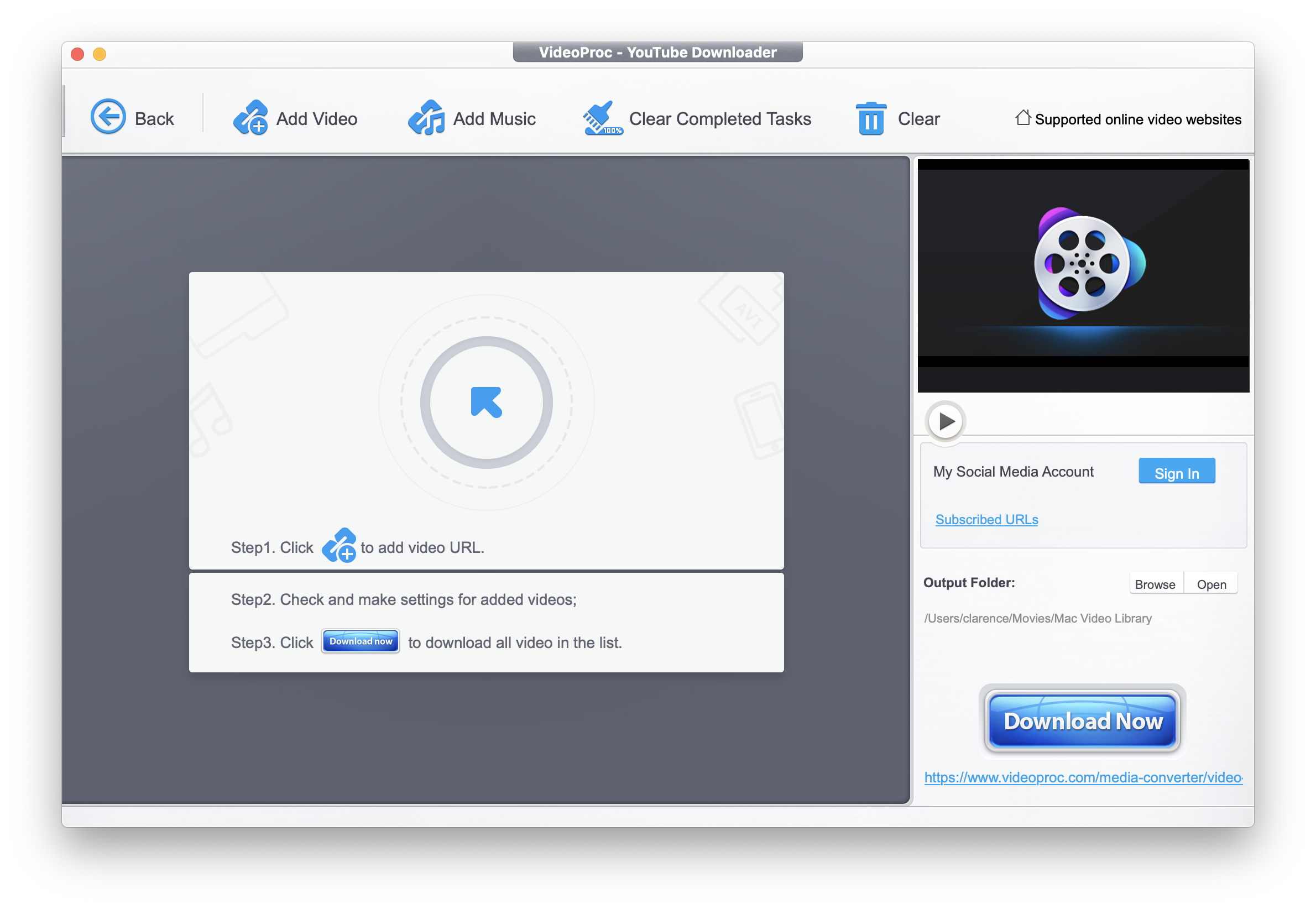 Another convenient feature VideoProc has is its built-in downloader and screen recorder. Users can easily download videos and audios from over 1000 sites using VideoProc's downloader. Supported sites include YouTube, Vimeo, Soundcloud, Facebook, Twitch and more. For a complete list of supported sites, click here. After downloading, you can then use VideoProc's converter to convert them to your preferred format. You can also download multiple videos at the same time, and even enable a proxy server to download media anywhere.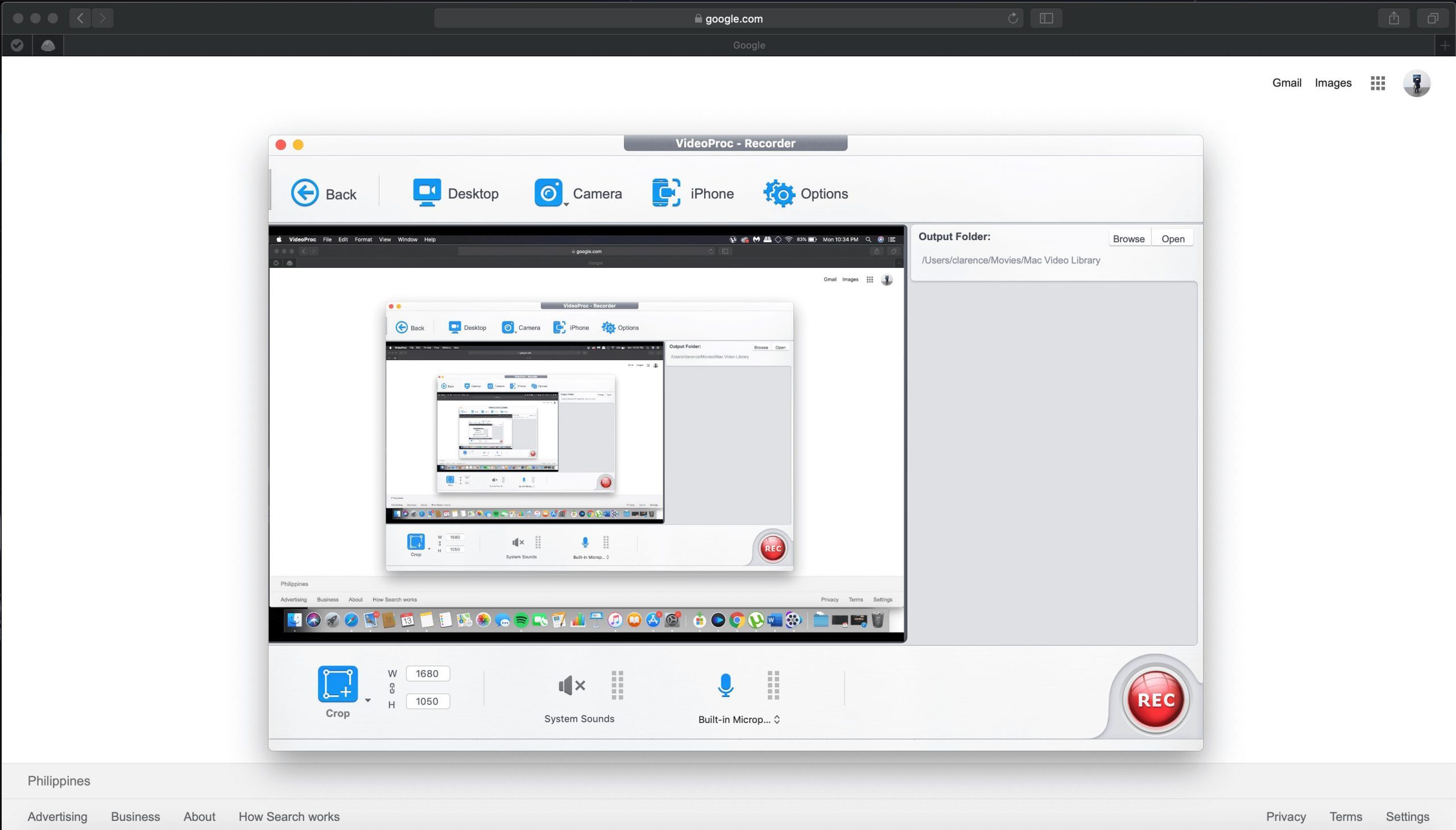 VideoProc's Screen Recorder is a great tool, especially for content creators like gamers, sports enthusiasts, and even teachers. Users can record livestreams, video calls, webinars, and more. Moreover, it has 3 recording modes: voiceover, record video with webcam, and record your screen and webcam. The area of your screen that you want to record can also be adjusted by cropping or putting in dimensions. In addition, the recorder also has utility tools that you can use to draw, add texts, insert images, or highlight things while recording.
VideoProc Tutorial
For a quick tutorial of the program, you can watch this.
Pricing
For both Mac and Windows, the pricing for VideoProc is:
$29.95 for a one year license good for 1 device.
$57.95 for a lifetime family license good for up to 5 devices (and it comes with an iPhone manager as a free gift).
$42.95 is a special offer for a lifetime license for 1 device. Within a limited time, the official site is offering extra $5 coupons with which you can buy at only $37.95.
VideoProc has a wide set of features that it is truly a one-stop for your video editing needs. Getting full access to these features for its price, especially the lifetime license is very well worth it. Unfortunately, VideoProc currently has no free version of its program. However, it does have a free trial version which allows users to edit or convert 5 minutes of footage of each video/DVD. VideoProc also has a 7-day trial license which gives full access to VideoProc's features for 7 days.
Author:
Clarence