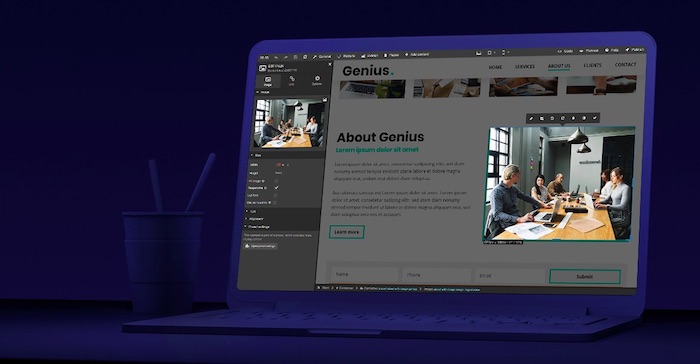 If you haven't already heard about Sitejet, it's a new CMS, and it's generating a lot of buzz among web designers. Sitejet is just like many other CMSs around, except for a few distinct differences a better dashboard, a client feedback system, and better project management capabilities. This post addresses the newbie that is Sitejet and examines what its features are and why it's great for web design agencies.
Team collaboration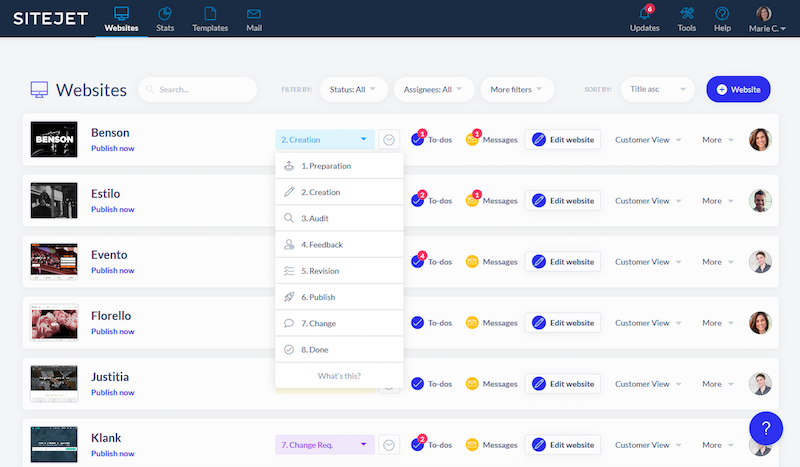 Team collaboration is the most important thing you should look out for in a great CMS. Sitejet allows you to collaborate seamlessly with every member of your team and deliver your projects much faster. While on the team or agency plan, you can grant access to several of your team members and work on active projects simultaneously. You can assign each team member a specific task and track how they progress on it. 
For your team to perform effectively, each member's performance needs to be top-notch, Afterall a team is only as good as its members. That's another reason why Sitejet is perfect for your agency. 
Each designer's dashboard comes equipped with a To-do list feature that helps you tie each item on the list to your web design. You can activate deadlines on the lists, so you keep your work progress consistent. If you couple this with the time tracking feature, what you have is a highly effective team of web designers who get things done on time!
Easy access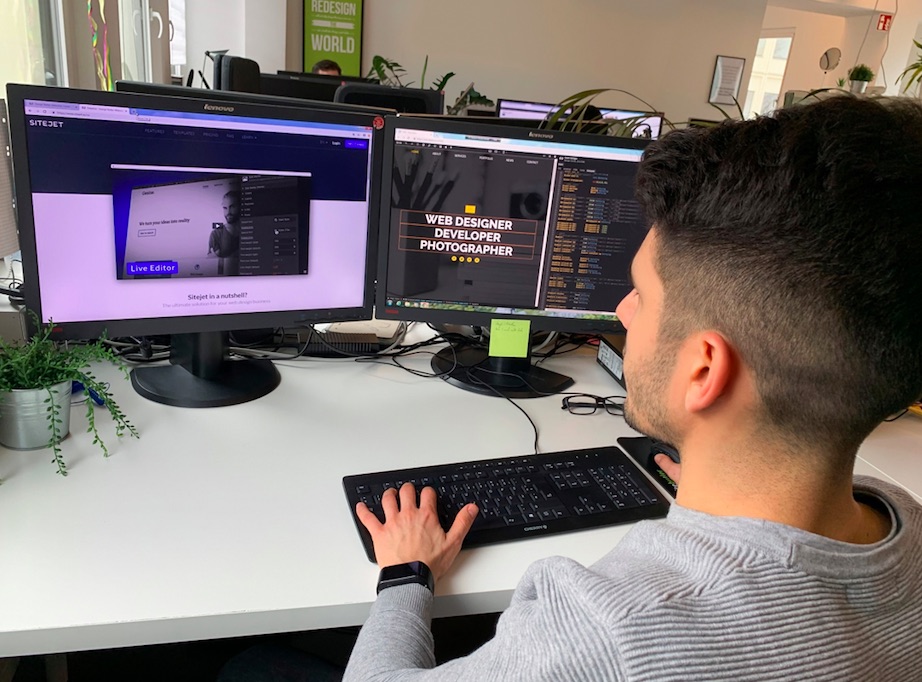 Easy access pretty much sums up most of Sitejet's features. With the workload that many web design agencies have to handle, nobody really has the time to waste trying to navigate tools and interfaces any more. 
With Sitejet, most of the things you need to do are either a keyboard shortcut, a click, or a drag-and-drop action away. And this does mean everything, from redesigning templates to editing CSS codes, changing fonts and even switching between projects.
Active Client Involvement
Even if you're working solo, you need to keep your clients happy if you want to stay in business, not to mention when you're with an agency. Sitejet helps you simplify the process of interacting with your clients and getting their feedback. You can grant your clients access to the developing website by creating a client dashboard with minimal features. The dashboard lets them view the pages in various device display modes, and they can interact with the elements to see how responsive they are. 
The important part of this stripped-down dashboard is that your clients cannot do anything that can disrupt your team's progress. They can only evaluate the website and leave comments for you as required. 
Freedom
Sitejet has several templates for you to choose from, and the best part is you can do so much more with them. 
With WordPress, you need to pay to get any real access to the theme's core elements. But you can adjust all of Sitejet's templates as you see fit. You can move things around, and even edit the code, shaping the theme into whatever you want.
The freedom that Sitejet gives your team also extends to what you can do with your work once you're done. This CMS lets you export your themes to be hosted on an external service, so if you don't want to host with Sitejet, that option is definitely available.
Learning Resources
Working with a new CMS can be frustrating for anyone. With the plethora of resources at Sitejet, any rookie designer may have a hard time moving stuff around intuitively. 
Thankfully, Sitejet comes with a plethora of resources to help designers with whatever issues they might have. First off, there is customer support which is readily available. The email support at Sitejet usually replies in a couple of hours which is more than you can say for some other platforms. They are also really friendly and helpful.  
If you prefer to solve your challenges yourself, there are abundant resources in the shape of step-by-step guides and video tutorials that can give you answers to your questions. There is also the user to user support on slack which is quite useful and efficient.
The icing on the cake is that, as a newbie, Sitejet allows you to schedule calls with a support staff who will give you a tour and a live demo of the platform.   
The bottom line
If you think about it, executing the idea for Sitejet was not an easy task for its team. They needed to develop a capable CMS that could stand up to the industry giants like WordPress and Joomla; one that could perform as well as they do or better. 
They also wanted the platform to have a unique advantage aimed at web design agencies — project managing capabilities, and the ability to effectively manage multiple projects at the same time.
Let's not forget that the platform also needs to have a user-friendly interface and enough versatility for web design agencies to adopt. And they delivered spectacularly on all fronts. These are all the reasons why Sitejet is one of the best CMS for web design agencies around.
Author:
Spyre Studios