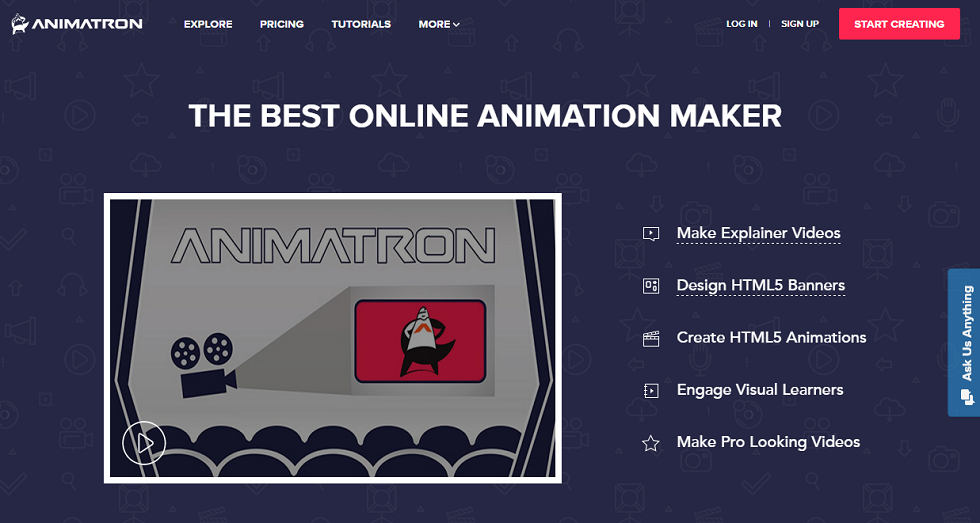 Web animation is an essential part of a web design in today's visual-centric websites. The absence of visual detail in your website can mean the difference of being sold, or left on the rack alone. Visual aesthetics enhances the website design and improves user engagement on your site. Animation solutions vary from platform to platform, but CSS and JavaScript both offer animation solutions for creating nearly any kind of visual animation given the effort you put in. In other platforms, it often comes integrated with the package or you could always use third party extensions to add animations.
There are 2 basic types of developers. The old school developers prefer writing their animations from ground up precisely tailored to their needs. The other type of developers prefers using online tools to generate their animation codes for custom visual effects and aesthetics. When it choosing the right web tools for adding custom animations, many aspects need consideration so your website projects are taken care of with the best technology has to offer.
In this article, we will introduce 8 animation tools that will help you animate your website by generating custom codes without compromising your budget.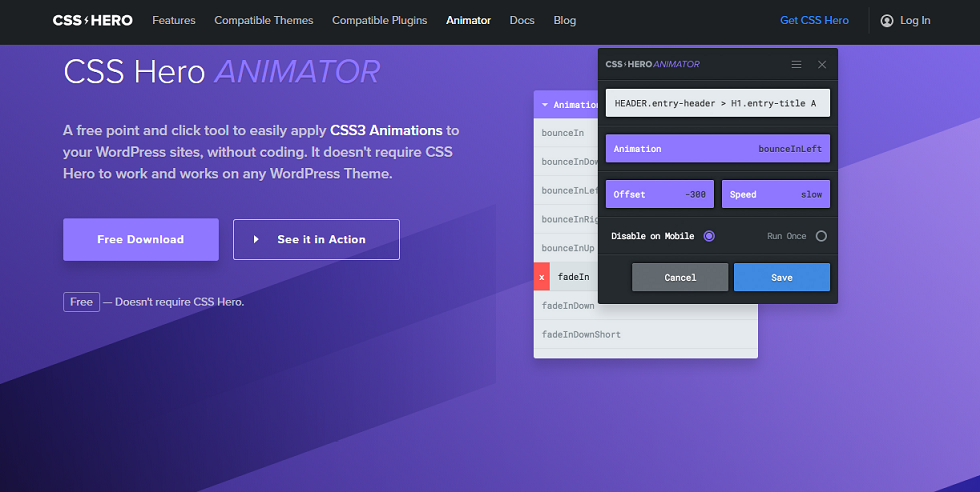 Among the newest editions to online animation tools, Animator plugin by CSS Hero has become a favorite for graphic designers. This tool helps you animate your website content from page elements to icons, banners, images and other forms of graphics by tying directly into WordPress.
WordPress users can benefit tremendously from it since it's absolutely free and a highly comprehensive tool for top tier animation needs. You simply have to select the page element and start adding animations. CSS Hero Animator also allows you to edit loops, speed and timing of the animation.
Currently, CSS Hero Animator is only available for WordPress so other platform users have to wait for it to be released for their versions.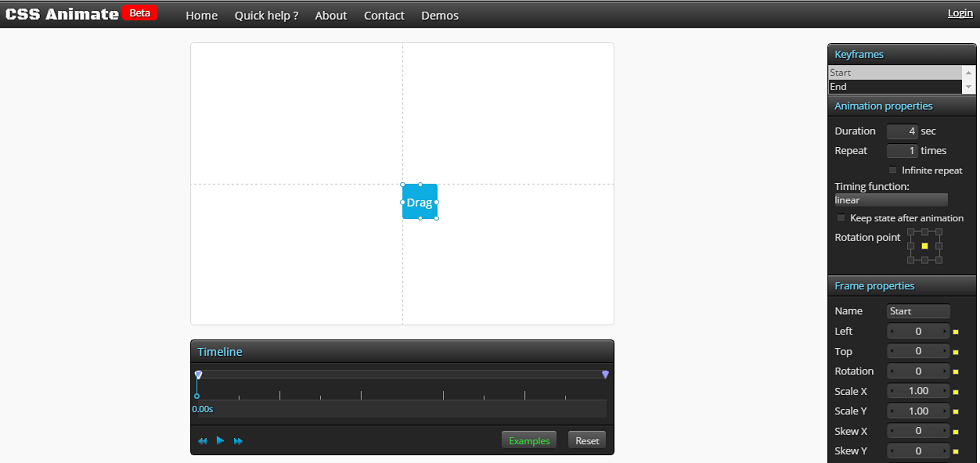 If you are into mainstream animation tools, then CSS is one app that can't be missed. This tool uses key frames to generate custom animation codes for your website.
You can apply various forms of animation details such as scale, opacity, duration and even element position through CSS Animate. You can also play/pause the animation at any time you choose and view the timeline panel for editing markers.
It's highly recommended for keyframe animations and offers a bunch of options and features to generate an appealing code. However, newbies might need some learning before being actually able to produce something moving from it. But once you get into the swing of things, creating an animation becomes easy as pie. It's also free to download.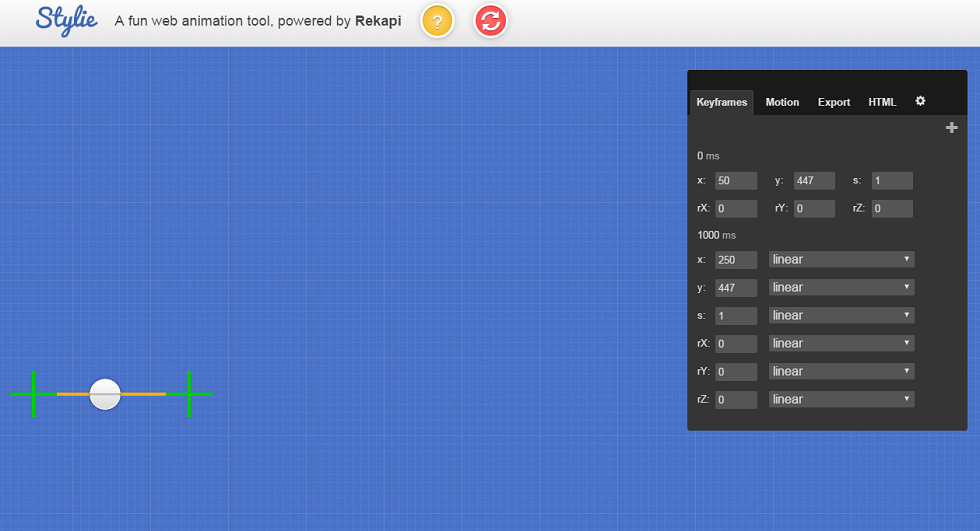 We highly recommend this animation tool because it's pretty clean to use and does not require any technical knowledge to get started, unlike CSS animate. Stylie is a CSS animation tool that gives tons of customization features for crafting the ideal bespoke animation for your website. Being an open source tool, you can make your own alterations and produce custom animation details without compromising on quality of graphics. To learn more about Stylie, you can also watch a free screencast tutorial available on YouTube.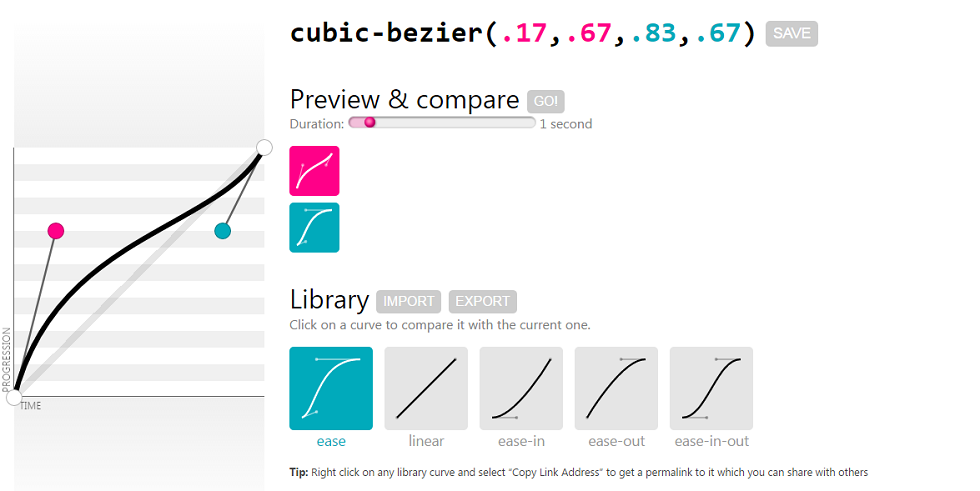 Unless you have past work experience in CSS animation, customizing modern web animations with cubic-bezier methods can be a little tricky for you to get started right away. But thanks to technology and ingenious thinking, a solution has been presented as Cubic Bezier animation tool. This web app gives you all the features and options to tailor any animation built on Bezier curve. It gives you the ability to choose from the default animations or develop your own simply by dragging the Bezier handles. It's an exciting animation tool to be used for basic elements and creating interactive CSS transition animations.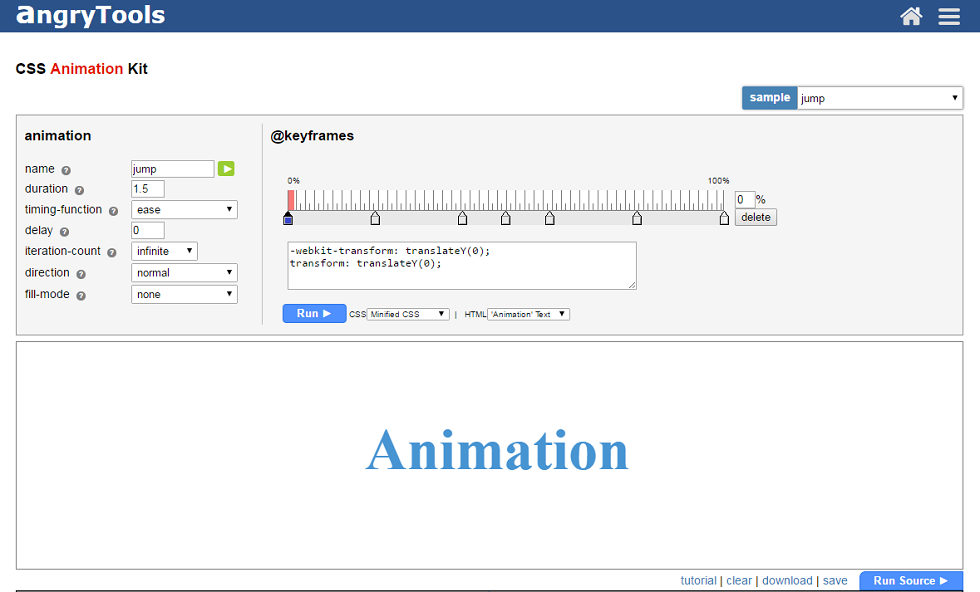 By using defined animation presets, this CSS tool gives a personalized CSS code built from scratch, making it an ideal pick for web development and for custom animation of websites. All basic CSS animation properties can be accessed such as timing, delays, functions and durations for almost any element on your website. You can view all your edits in real time through live preview window. It also allows you to acquire code output windows for the HTML/CSS code to instantly copy and paste during website development.  It's a highly panoptic tool for website animations that every developer needs to use at least once.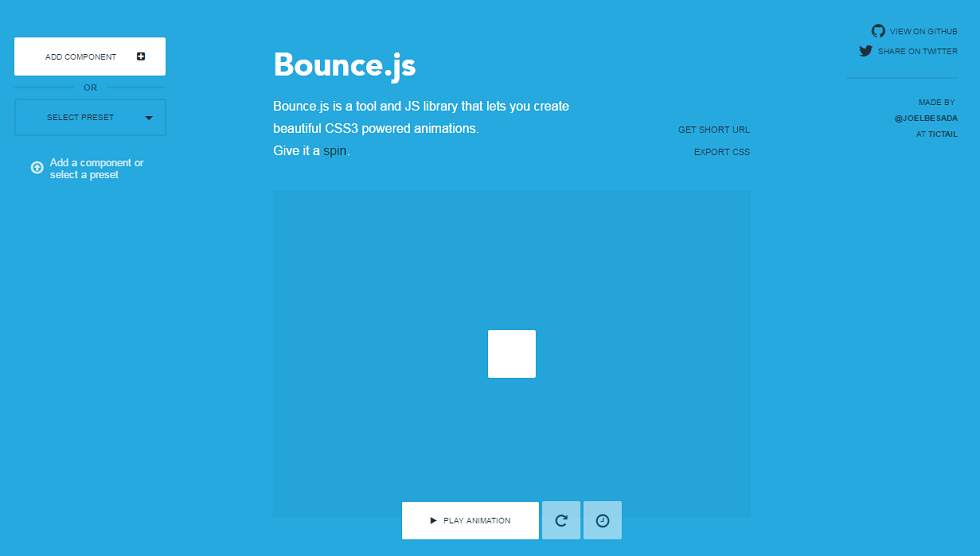 Another free web app, 'BouceJS' lets you create animation effects with the best JavaScript can offer. Before any animations can take place, you need to add the library into your website since it exists with a separate JS file. You can produce rawJS/CSS animation code in the fastest and the most user-friendly means possible. It also gives a welcoming vibe when you first open the application, greeting you with several bouncing animations. The specialty of this animation tool is sticky style bounce animation for adding an alluring appeal to the website.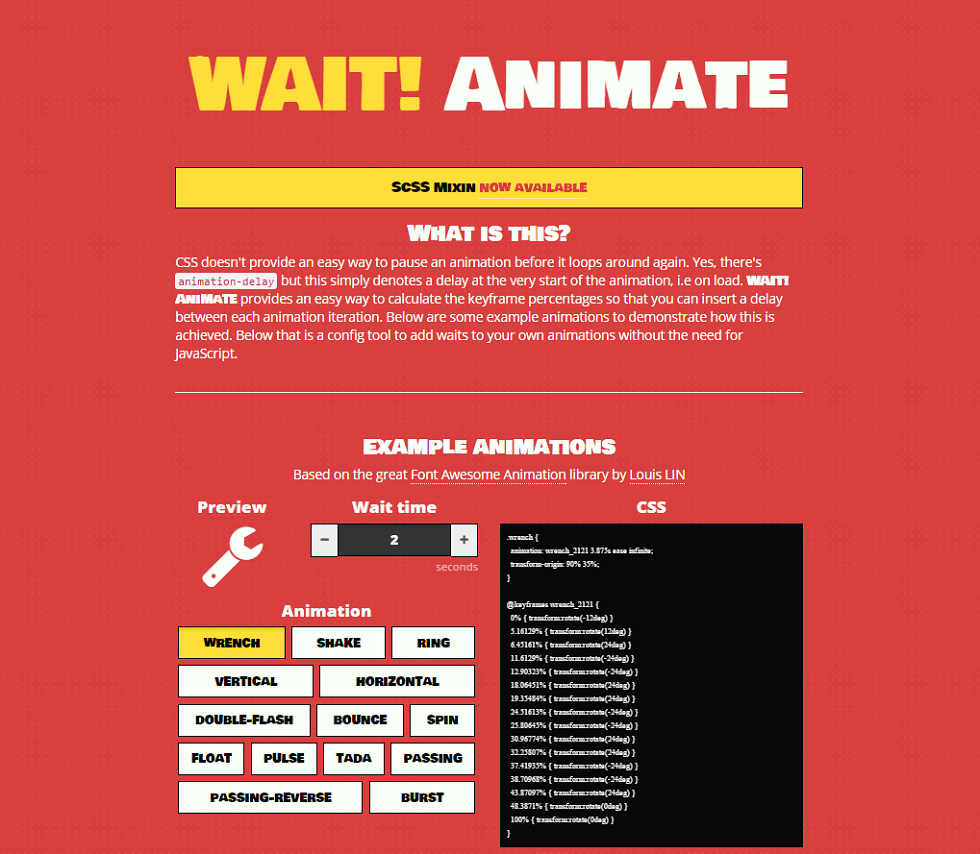 WAIT!Animate is the perfect solution for web developers if they are seeking means to repeat animations with custom delays. It's a free webapp that gives you the ability to animate any element on your website with your own design. CSS animations can't be offset between the loops of the exact same animation; however, they can be offset before these animations are executed in default settings. This allows the developers to add animations on websites that can run nonstop with a delay in the middle each time. This might not be helpful in certain cases but for definitely a useful tool to keep in your inventory of web animations apps.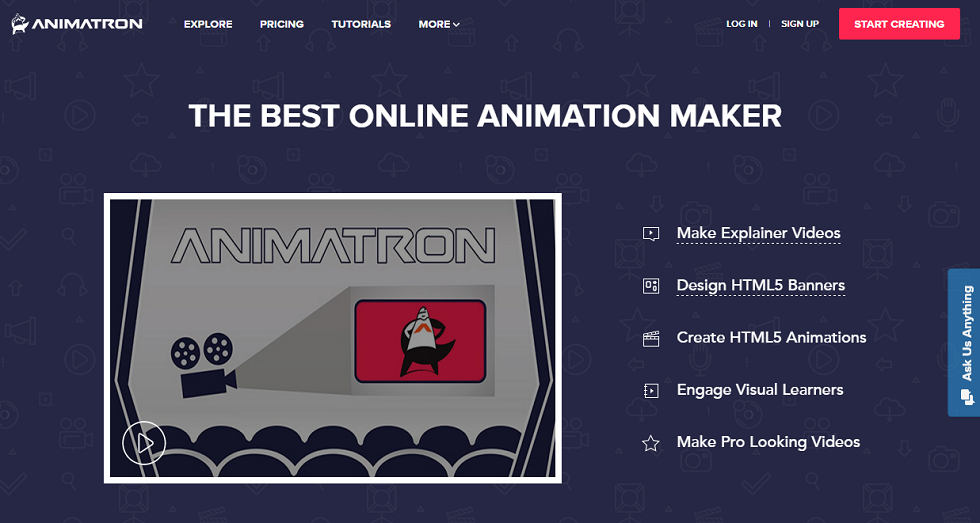 Animatron is exceptionally good animation tool can produce all sorts of animations for HTML5 to engage visual learners and make pro-looking videos in just a few steps. The best thing about this tool is that you can easily create a storytelling animation with interactive presentations as you Import images, audio and video in several formats.
Author Bio:
Asad Ali is a professional Internet Marketer, currently working at GO-Gulf – a premium web development company in Dubai. He has over 7 years of experience in conversion optimization, user experience and search engine optimization.