Inspiring and creative webpage visual effects further enhance the charm of website, especially when we are talking about photo galleries and portfolio presentations. And when viewing is made more convenient with additional options and information with no loss of quality of presentation and performance of the website, it is one plus point previously considered a trick to achieve not many could accomplish.
jQuery is fast and has a lightweight JavaScript Library. With its streamlined HTML document traversing, Ajax and Java script interactions along with event handling and animation; it goes for speedy web development. Highlighting interaction between JavaScript and HTML makes construction convenient with lesser writing which does more. No doubt, today jQuery is prominently flourishing podium of great significance in web design and development field.
Today we are focusing on jQuery plugins for creating amazing photo galleries. These will provide an inclusive range of technical capabilities and visual effects for developers to utilize at their will. They are modifiable as well so that you can have your image galleries to look the way you wish and how other related content should be visualized. This will proof a crowning addition to your successful production; definitely give you some notably awesome results.
Swipebox is a jQuery lightbox plugin that has support for touch events and works well in responsive layouts.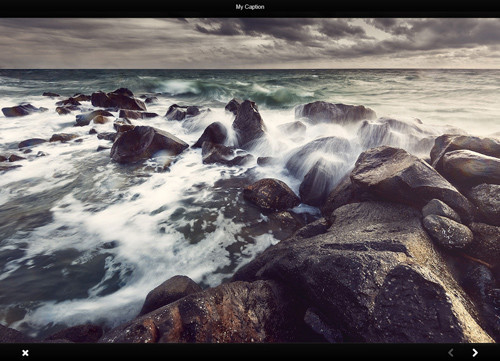 TN3 Gallery is a full fledged HTML based customizable image gallery with jQuery slideshow, transition,Compatible with all modern desktop and mobile browsers. Free and premium versions available.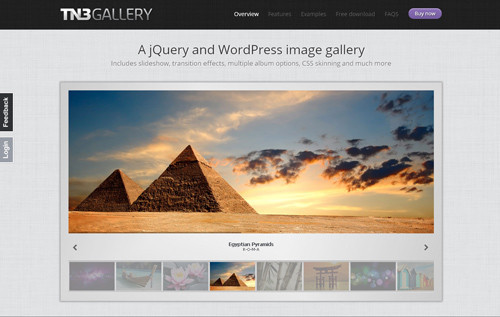 The s3Slider jQuery plugin is made by example of jd`s smooth slide show script.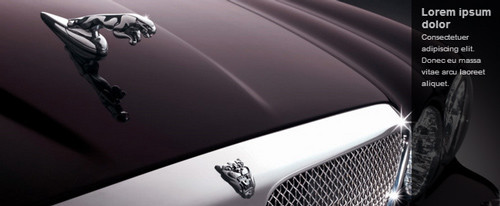 The Nivo Slider is world renowned as the most beautiful and easy to use slider on the market. The jQuery plugin is completely free and totally open source, and there is literally no better way to make your website look totally stunning.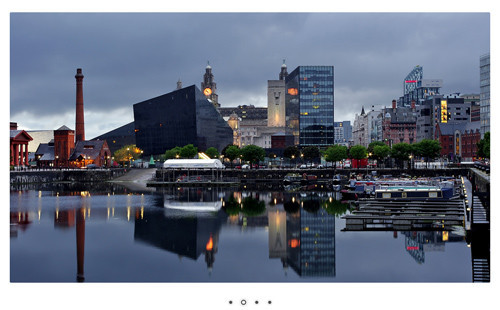 Supersized is a fullscreen background slideshow built using the jQuery library.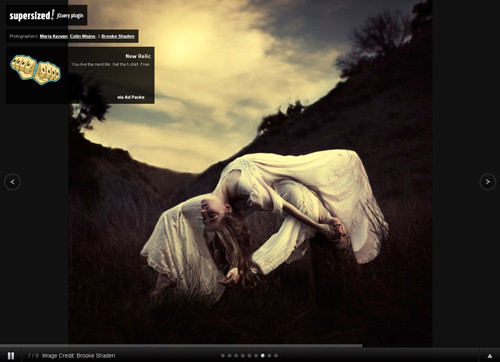 SlidesJS is a responsive slideshow plug-in for jQuery (1.7.1+) with features like touch and CSS3 transitions.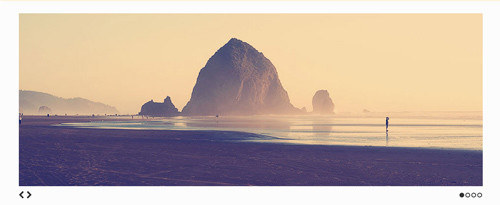 Maximage2 is a fullscreen background slideshow plugin that uses jQuery Cycle plugin for it's slideshow functionality.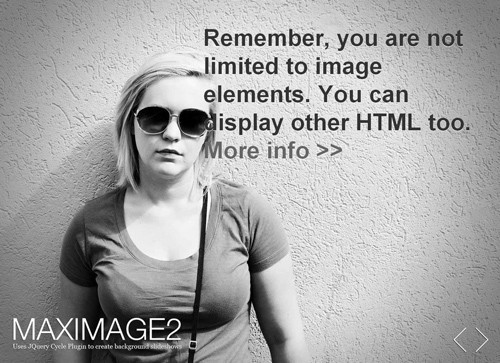 Galleriffic is a jQuery plugin that provides a rich, post-back free experience optimized to handle high volumes of photos while conserving bandwidth.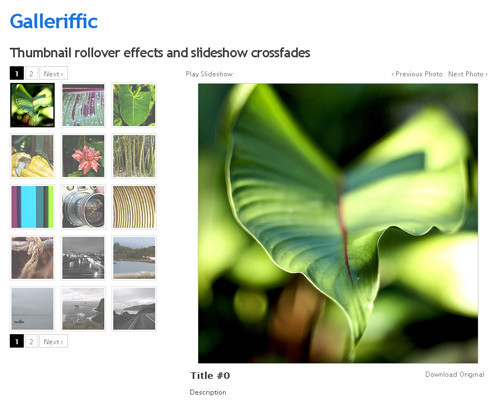 Above, you find an example of a beautiful advanced background image slideshow, recreated after the effect as seen on the website from Philadelphia. It features changing text and playback controls.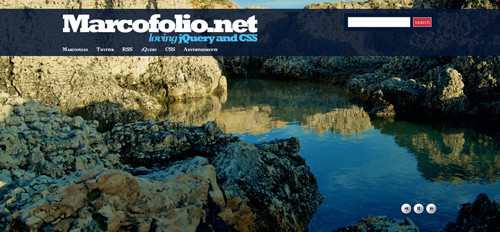 This great jQuery plugin features: Smooth animated transitions, Unobtrusive Javascript, Multiple instances on the same web page and much, much more.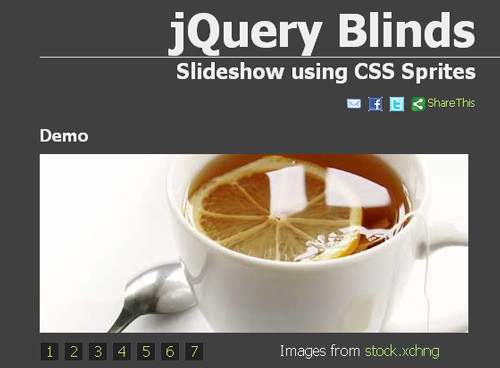 This is a corporate style image gallery made with jQuery.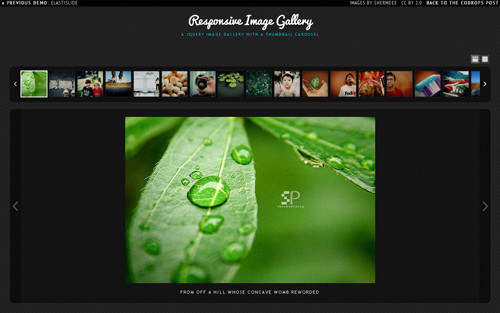 An excellent jQuery image gallery for portfolios.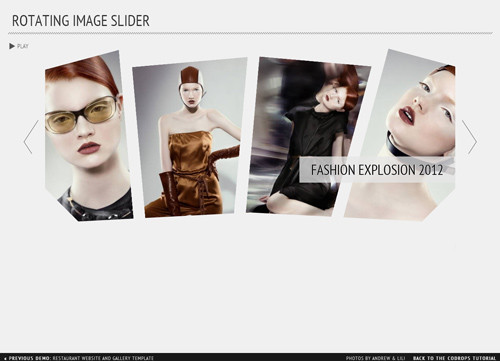 This grid gallery was inspired by Pinterest style. Be aware that it's fully responsive.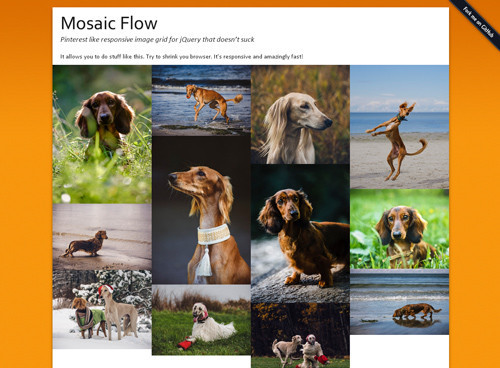 PictureSlides is a plugin for jQuery, and it is a highly customizable JavaScript-based way to easily turn your images into a collection viewable as a slideshow, and with fading effects, if desired. It can be a stand-alone slideshow or have a complete image library look with thumbnails, navigation buttons etc (an older version, which also works with DOMAssistant, is available as PictureSlides 1.0).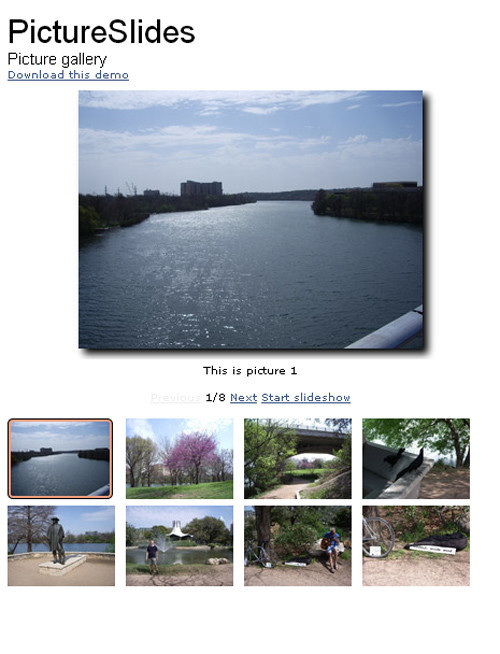 Shuffle is a great responsive grid gallery, which would help you to categorize and filter you items.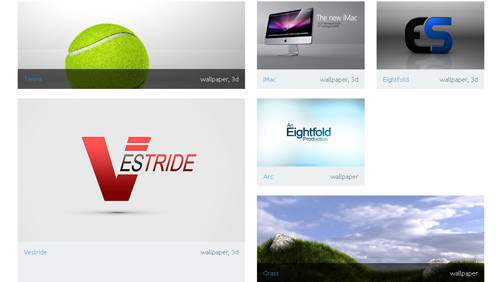 jQuery HeapShot plugin is an image gallery plugin with a particular effect.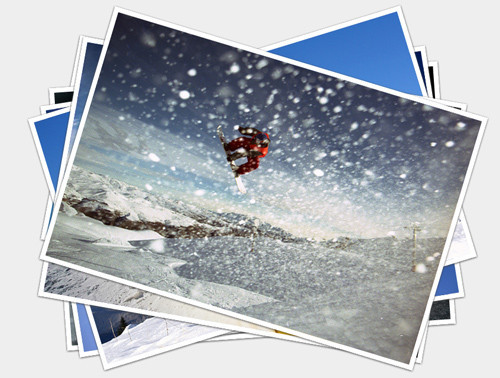 Least.js is a Random and Responsive jQuery, HTML 5 & CSS3 Gallery with LazyLoad.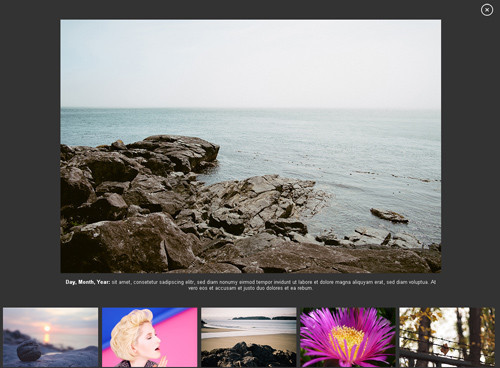 jQuery plugin widget that displays your public picasa web albums.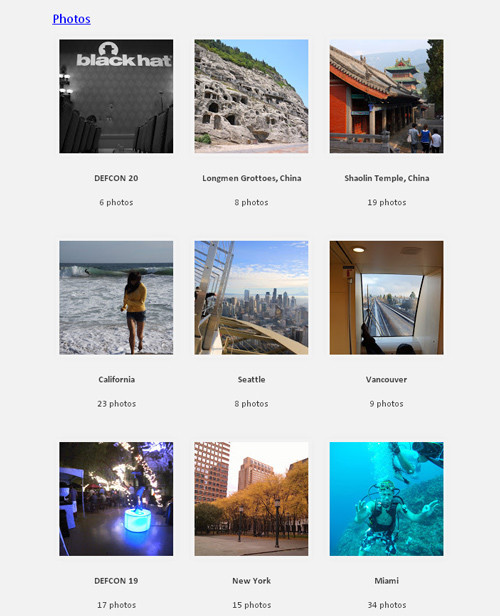 S Gallery a Responsive jQuery Gallery Plugin with CSS3 Animations.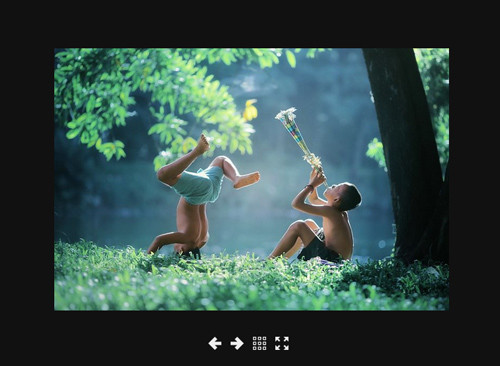 Media slide is a jquery UI plugin that allows you to browse a collection of media items.