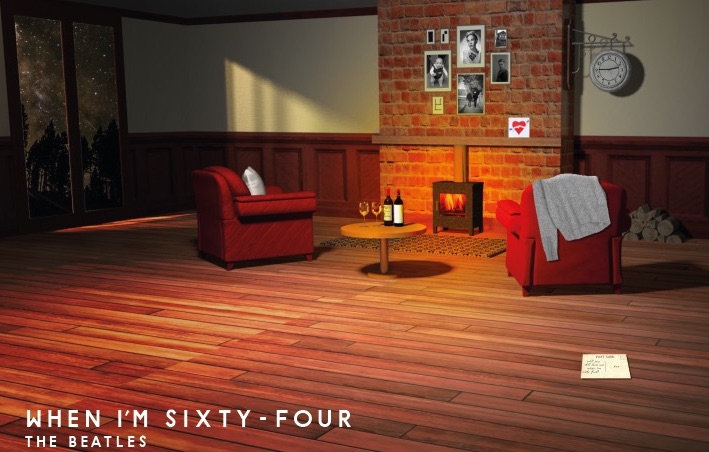 60 years after their first ever hit single, we're sure that the Beatles need very little introduction. However, if you are a little unfamiliar with this iconic rock band, the Beatles were known for their experimental and innovative approach to the rock genre and brought pop and psychedelic music into the rock scene.
In their music, the Beatles used clever lyrics to tell us stories and allow our imaginations to run wild with their strong use of imagery. With this in mind, Emerald Home Improvements have taken some of the most iconic hits by the band and, using the lyrics, have shown us what a room would have looked like, had it been real.
There is a diverse range of room designs that have been created and we have to say, they're inspiring us to have a slight change in our home décor!
Eleanor Rigby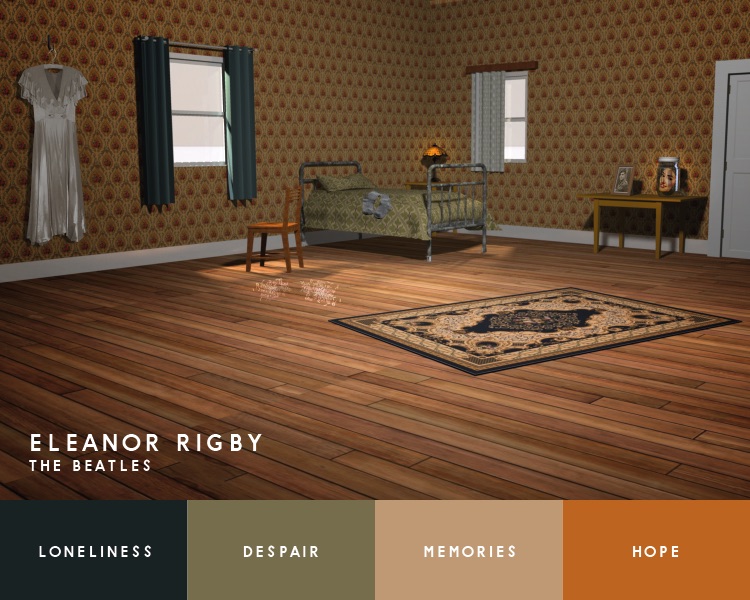 Eleanor Rigby is a song all about sorrow, loneliness and deparity, so it's only right that our imagination takes us to a fairly drab room and is perfect if you like to live a solitary life. The Eleanor Rigby-inspired room is very simple and monotone, consisting of a brown, tan and navy colour scheme and has very little furniture. There's a single wooden chair by the window, a dated rug, single bed with metal bed frame and a wooden table by the door containing a jar with a face in it. Nothing peculiar going on here…
Here Comes the Sun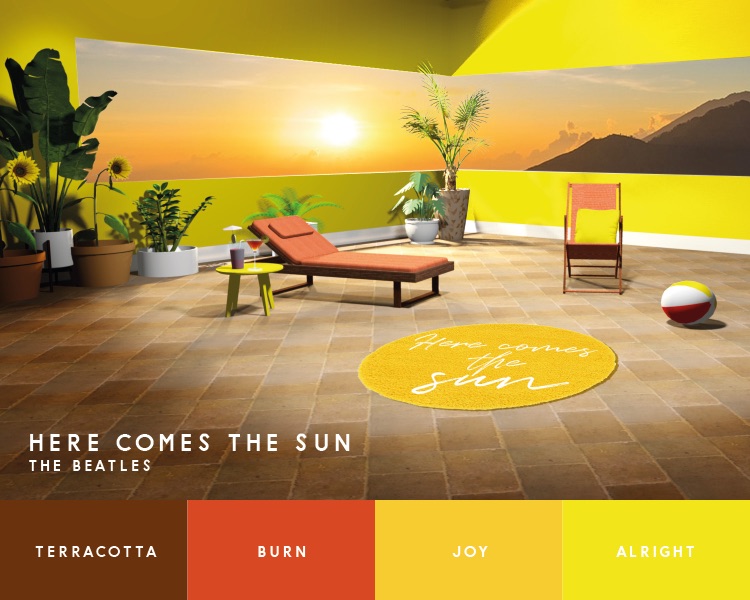 This room is all about fun and, well, the sun! When listening to this song, Emerald pictured a sunset evening on a sun terrace. Warm terracotta and bright yellow reflect the sun's heat and, little darling, when it's been a long, cold, lonely winter, this sun terrace will brighten up your days.
Yellow Submarine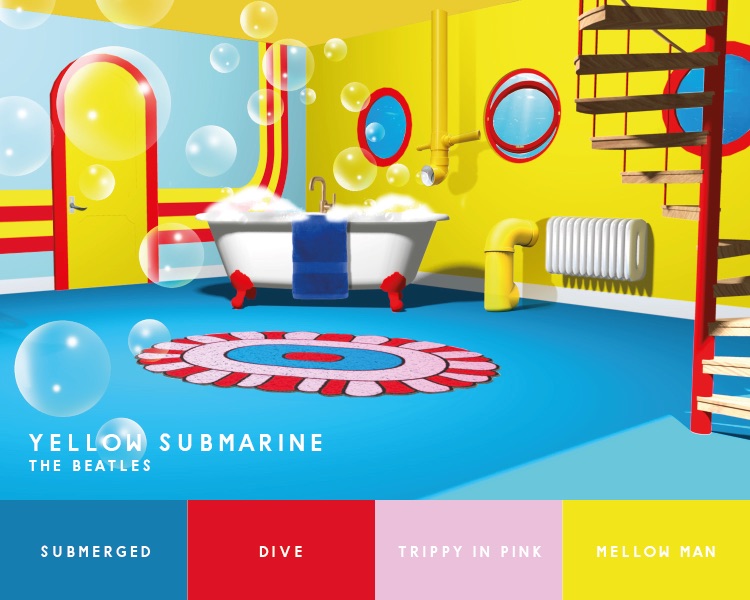 Probably one of the most iconic and memorable songs by the Beatles, Yellow Submarine is a light-hearted, fun tune that was originally intended for children, however, everyone loved it, resulting in the song staying in the number 1 spot for 4 weeks!
Yellow Submarine, being linked with water, allowed Emerald Home Improvements to create the ultimate bathroom. When thinking Yellow Submarine, the idea of a minimalist bathroom with extremely bright and vibrant colours is all it could ever be. Porthole windows were added to their design to create an underwater feel, and the primary colours used reflect that of a children's nursery rhyme.
When I'm Sixty-Four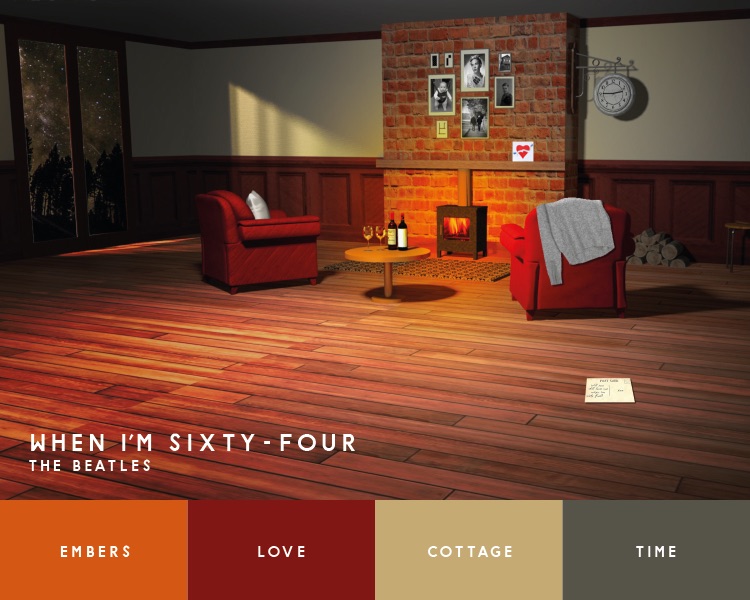 The When I'm Sixty-Four-inspired living area is a cosy room for you and your loved one. Growing old isn't about being lonely, and Emerald Home Improvements wanted to capture that together-ness, by adding 2 bottles of wine and 2 comfy lounge chairs. In this room, you'll find a Valentine on the mantelpiece and here, it's always quarter-to-three; the perfect time for snuggling down in front of the fire.
Octopus's Garden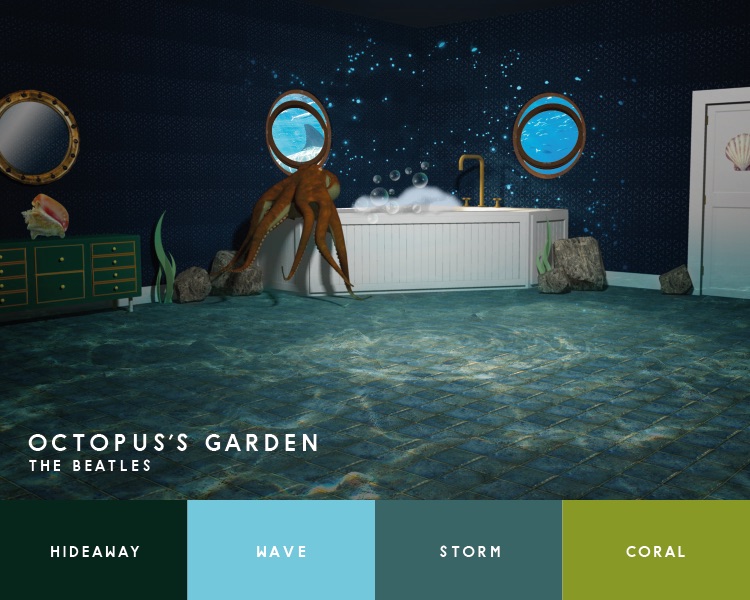 Another water-themed song, Octopus's Garden inspired Emerald Home Improvements to create an additional bathroom, but this one is completely different to Yellow Submarine. Octopus's Garden is all about the sea which is why the portholes and seabed-inspired flooring and decor have been created. The song lyrics also describe the darkness of an octopus's garden which is where the rich navy blue came into play and Emerald decided the walls would be a good fit for this.
Lucy in the Sky with Diamonds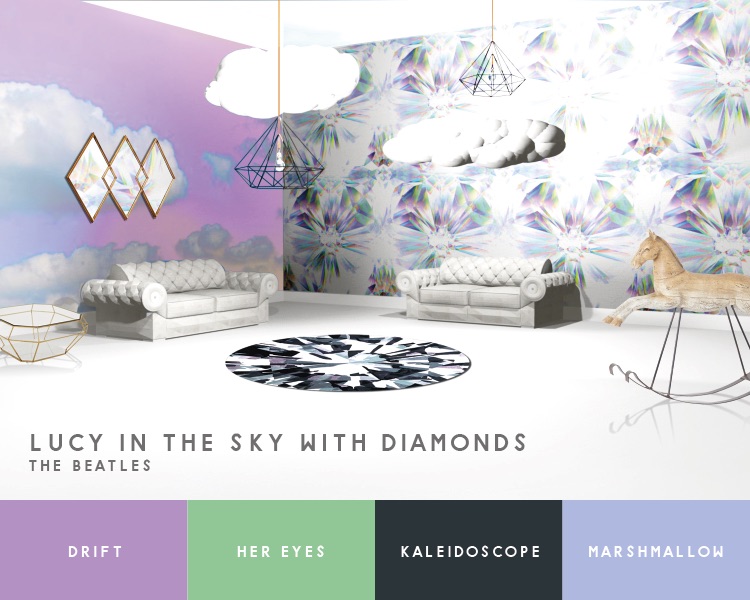 For this room, Emerald Home Improvements wanted to create an area that allowed the user to feel like their head was in the clouds, and they took this thought pretty literally; by decorating a wall as if you were in the clouds.
When we think of a sky, we picture clouds, cold and ice, so the colour scheme for this room is spot-on, with icy blues, pale purples and a lot of white! The diamond rug and wallpaper are enough to give anyone kaleidoscope eyes!
Author:
Spyre Studios