According to these blogging statistics, over 70 billion blog posts are published on WordPress alone, without even taking into account the other popular platforms. That's a lot of words and opinions being shared by individuals, as well as businesses that are trying to grow their audiences and make more sales.
But while growing the audience takes effort on its own, actually turning those blog visitors into leads and customers is even more complicated. Many businesses run blogs that receive a lot of traffic but struggle with leveraging that blog into more sales, trying to justify the work that goes into publishing new posts as branding or engagement.
However, even though many companies have given up on their blogging efforts as lead generation tools, others have been achieving excellent results for years. With the right strategies, a company of any size can not only establish a popular blog but drive real and tangible sales from the visitors.
So, to help you get started, let's explore some of the most effective ways of converting your traffic into paying customers that will become your most loyal ambassadors.
Figure Out Your Target Audience
When building a blog, there are plenty of technical obstacles you need to overcome. That can seem like a daunting task, but the good news is that sites like FirstSiteGuide offer all the tools that you need to launch a blog from scratch and get it up and running quickly.
However, before you can even start thinking about hosting, domain names, and blogging platforms, you will need to answer the most crucial question that every blogger must figure out:
Who exactly do you want to attract?
Many bloggers make the mistake of assuming that the broader their audience, the more potential customers they can attract. While that approach can result in more visitors for your site, it will not translate well into more customers. Your website will be about everything and about nothing at the same time, lacking direction and focus, which is vital when you want to get people to trust you.
Therefore, instead of casting a wide net, you should try to identify the core group of your audience that you want to attract. These should be the people that are likely to show the most interest in your products or services, and not just come to the blog to read an article.
To identify this group of people, all you have to do is look at your current customer list. Figure out which customers are the most valuable, most loyal, and the best fit for what you have to offer, and then perform in-depth research into who they are, what they prefer, and what types of problems they are facing.
You can find a lot of information about any audience by doing research online, but your best bet might be to take the time and talk to the actual people that you've already helped.
If you can get on the phone (or on an email chain) with some of your current buyers, you are sure to gain plenty of valuable insights about what they would like to learn more about, and then focus your content plan around those topics.
What's more, when your blog focuses on a singular audience's needs, you will have a much easier time making your blog stand out from the competitors. That's crucial in your blog's early stages when you need to generate interest for your blog and build a loyal following that would be willing to share your content.
Having a focused audience is also crucial for ensuring that when people visit your blog, they are more likely to be interested in what you have to offer and respond to the messages and offers you put in front of them. For those that want to develop blogs for lead generation and sales, that's the most critical metric for success, so using methods for achieving that is the only approach that makes sense.
Capture Your Visitors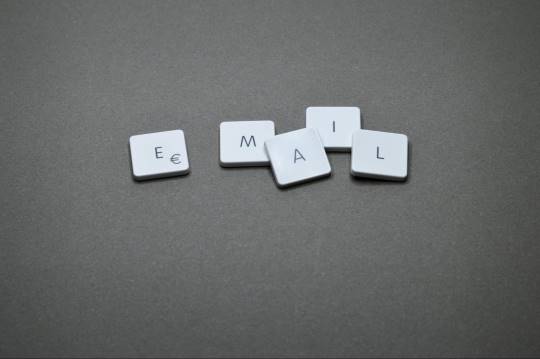 In an ideal scenario, when a person visits your website, they are already at a stage where they are ready to buy your products right after reading your articles. However, that's not the scenario that you'll see on your site very often.
98% of website visitors leave without making a purchase, and so if you don't have a way to capture them or re-engage them, you will be wasting the vast majority of your blog's traffic that could otherwise fuel your sales and overall business growth.
Luckily, just because a reader is not yet ready to buy when they first visit your blog, doesn't mean that you can't find ways to engage them again, nurture the relationship, and educate them until they see that your product is the best logical solution.
By setting up a way to capture your visitors' contact information, you can map out the entire buyer's journey and ensure that they get every piece of information necessary to make an informed decision.
But how can you capture leads?
The easiest way is to set up opt-in forms throughout your site, offering a lead magnet for those that agree to sign up for your newsletter and receive regular updates.
When starting, you can simply use one lead magnet for your entire blog, but make sure that it provides valuable information that your readers urgently need to generate the most interest.
Over time, you should consider mixing and matching different offers to different content categories, so that each reader gets an offer to sign up that's the most relevant to them at that time.
Use Social Proof Elements
Blogging is one of the most effective ways to build trust with your audience. But when you want to convert readers into customers, you might need more proof that your business can be trusted and that you have helped people in similar situations before.
Therefore, you should take steps to show that your company is respected in your field, has helped many people, and can be trusted to deliver on its promises.
The simplest way to achieve that is to sprinkle social proof elements throughout your site. Basically, that means that whenever you make a customer happy, you should ask them to write up a few sentences about their experiences with your company, and then post them on your blog.
This way, readers will see that you've helped people just like them and will be much easier to pitch your services to, or at least to convince to sign up for your newsletter.
If you've worked with big companies or famous brands, showcasing that on your site can be very helpful as well. Like it or not, some brands have more weight than others, so if you've got partnerships with well-known companies, it makes sense to use them for building trust for your own business.
Finally, you should actively seek out opportunities for guest posting or going on popular podcasts in your industry. When people keep seeing your brand and you personally on other popular content networks, they will soon start perceiving you as an expert and as an authority figure that is a thought leader in the field.