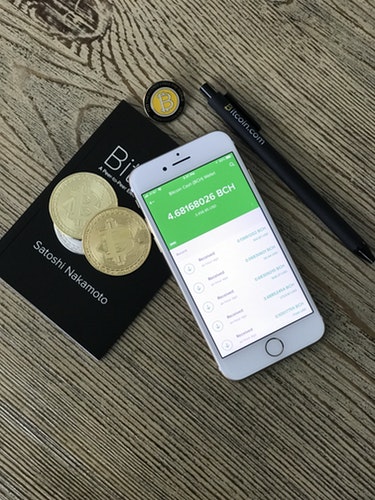 Cryptocurrencies have amassed a lot of attention around them, and the more banks and tycoons fight them, the more people are intrigued to find out what exactly makes them so threatening to the rich. The truth is, technology is moving faster and soon, very few people will be walking around with hard cash.
Bitcoin broke the record last year by selling at almost $20k and dragged all other crypto coins along with it bulging their cumulative market cap close to $900 billion. Sure, the assets are highly volatile and heavily dependent on many market factors, but one thing remains clear; people are thirsty for more info on cryptocurrencies. For those who are looking to design crypto websites, this guide will help them get started the right way.
Designing a crypto website
The principles of designing a crypto website are not different from the rules applied when creating a website for other ventures. The only difference exists in niche type. Here's how you can go about creating a cryptocurrency site:
Have a purpose
Obviously, your core goal would be to spread the cryptocurrency gospel and answer any questions your visitors may have. If you intend to make money in future through affiliate programs or click-through rates, then you need to factor that in during the planning process.
Get inspiration from your competitors
It's ignorant to imagine that other sites don't have anything to contribute to your project. You need to cruise around the web and check how some of the top crypto sites have been organized. Take a look at this website: aBitGreedy; you'll realize that it touches on almost every aspect of crypto projects from Bitcoin, Ethereum, ICOs, exchanges, mining, and wallets. You need to ensure that your guest can pick an altcoin, buy it and set up a wallet using the tips from your site.
Looks are everything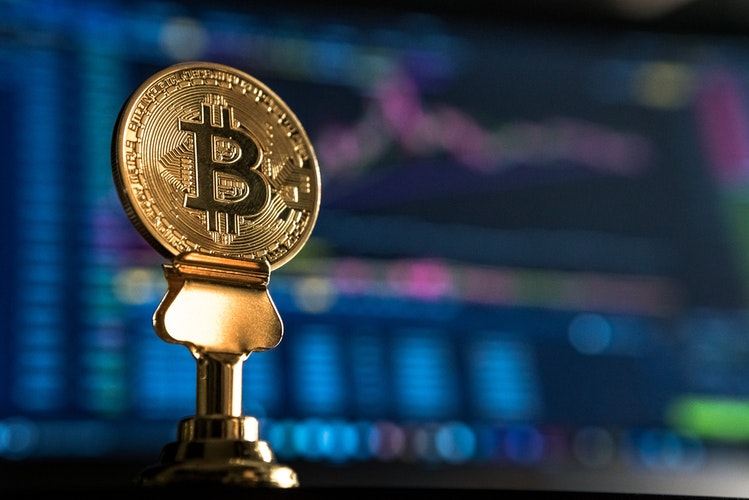 The power of the first impression should never be undervalued. If you are striving to look or project a professional image and earn your readers' trust, then your site must look outstanding. A cheap-looking website will make it hard for visitors to stay for long.
Intuitive design
A good design is simple, clear, and easy to navigate. Try to avoid cluttering stuff as this can distract readers from locating what they need. High-quality content, top-notch graphics, videos and other visual content make your site not only look professional but also inform your demography. Your users own mobile phones too so adopt a responsive design to make the content fit on any screen.
SEO is vital
Search engine optimization is the juice that pushes good content to the first pages of search engines. This is a simple game of putting just the right amount of "the most searched terms" aka keywords. For instance, some of the Bitcoin keywords with high traffic include Bitcoin price, how to buy Bitcoin, Bitcoin Wallet, etc. Optimization begins with the domain name of your site; so choose wisely.
Testing your website
Running a website right after it's been designed is like riding a brand new bike that you just bought from the store. Everything will be good for a while, but should anything bad happen, you will need major recalibrations to get it back in good condition. Use tools like DebugMe to check flaws in your site and avoid frequent downtimes at a later time.
These are merely the general principles behind designing appealing websites. However, as a cryptocurrency follower, you need to know what your site should have or cover in order to be at the top of the game. Let's see some of the possible sections one can have on a cryptocurrency website.
Bitcoin

There are tons of articles regarding Bitcoin and being the founding father of cryptocurrencies; most people have faith in it. Actually, many newbies have no idea other cryptocurrencies exist too. Therefore, it is essential to have a section of your website dedicated to this almighty asset.

Cryptocurrency guide

Now, once you have a section for Bitcoin, you may want to create another one for the remaining cryptocurrencies. This area should cover reviews of the remaining altcoins, their prices, predictions and have both brief and comprehensive guides to help novice investors get a good handle on these assets.

Wallets

Once someone has started reading up on crypto coins, they are bound to encounter the word "wallet" along the way. There is no way one can evade from buying or using a crypto wallet. Therefore, you need to have an entire section dedicated to informing your readers about all the wallet types. Discuss their advantages, disadvantages, warnings, tips and where possible redirect readers to the best alternatives out there.

ICOs

Initial coin offerings have become not only a favorite way of raising money but to earn some as well. Those who jump onboard a successful ICO from the beginning are bound to rip big when the company's tokens command higher prices. Take those who invested in Bitcoin ICO in 2008 for instance; the currency now commands more $8000 on the dollar and has paid them off in big numbers.

The ICO section can review some of the best options out there, their results, upcoming ones, presales and ICO regulation.

Mining

Miners are essential to any cryptocurrency platform that depends on users to generate new tokens and maintain the blockchain. With great mining content, your website will become a handbook for potential miners as well as the established ones. In this section, you can describe mining in detail, review mining rigs, define complex terms and cover anything else that will help miners become good at their game.

Exchanges

This is another section of your site that many newbies will visit. It should be full of reviews describing some of the top options for anyone looking to buy or sell cryptocurrencies. It's imperative that articles in this section be as detailed as possible and feature images and screenshot of every detail.

News

Last but not the least, you ought to reserve a section for news so you can keep your readers up-to-date with what is happening in the crypto ecosystem.
The bottom line
Cryptocurrencies are still a hot topic and frankly speaking, hardly 30% of the world is informed right now. As more people discover them, anyone with a well-designed cryptocurrency website can be a reliable source of information. With more research, you should be able to create a stunning and value-packed crypto website.
Author:
Spyrestudios Blogger