"Time is money" may be a business cliché, but its truth is not to be denied. How you use your time when working for a company can influence your salary and your job security.  How you do so if you are self-employed can impact your earnings.
One way to use time most efficiently is to schedule tasks and track the time spent on them. Another way is to automate recurring tasks instead of performing them manually. You can automatically prepare and send invoices, for example. Time used efficiently usually translates into time saved and increased productivity.
Somewhat ironically, the best way to save time and/or use it more efficiently and effectively is to back off a bit. It is better to put forth a little less effort, instead of simply working harder.
That is precisely what the following apps will enable you to do.
1. FreshBooks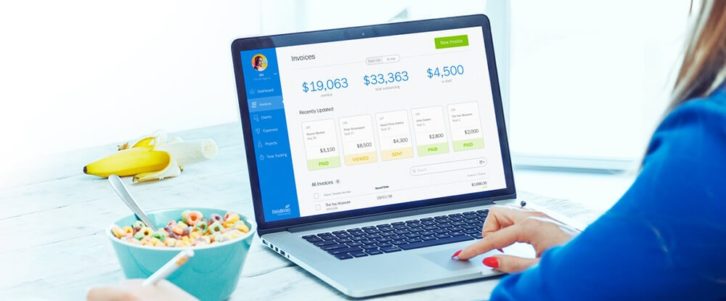 Small, service-oriented businesses will find the FreshBooks app a particularly useful tool to use for expense management, time tracking and invoicing activities.
FreshBooks has proposal-generating capabilities that really improve productivity as they provide a framework where project outlines, timelines and scope can be detailed. These proposals can then be automatically converted into invoices with a single click. Having an established format and style within such a framework is a big timesaver, and with FreshBooks changes are easily made whenever necessary.
Expense tracking is another common small business need. FreshBooks makes it easy and takes the process a step further with the ability to take smartphone photos of receipts that are stored in the user's database for expensing and adding to invoices. Expense and time tracking functionalities create output that is easily added to invoices. These invoices are personalized with your logo, color scheme, custom terms and conditions and more. It takes 30 seconds or less to prepare and easily send an invoice from directly in the FreshBooks app. Once an invoice is sent, you will receive an alert when the recipient views it.
With FreshBooks the learning curve is nearly flat. Its super intuitive to use, and the award-winning customer service staff is extremely helpful. Try FreshBooks free for 30 days.

2. Jibble.io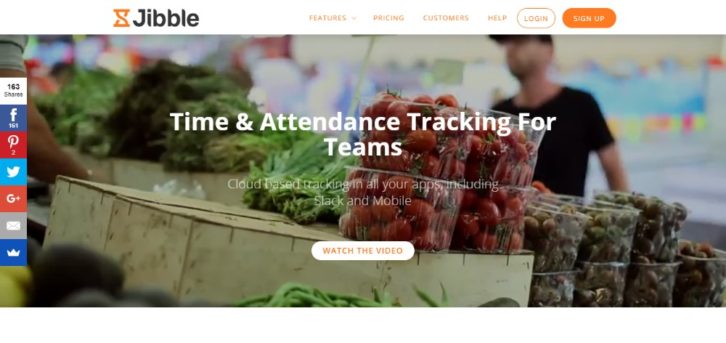 Jibble.io is a time and attendance tracking app for program and project managers and team leaders. Team members can access and benefit from some if its tracking capabilities as well.
This cloud-based tracking tool will give you daily, weekly, or monthly timesheets and reports (also provided on demand). The weekly and monthly timesheets are typically used to support payroll review activities and exercises.
You will also be able to download your timesheets in spreadsheet formats to further expedite your accounting activities. Team members can view and add information to FreshBooks-generated personal timesheets. Jibble also provides team member attendance statistics (average daily or weekly hours) along with alerts whenever apparent discrepancies appear.
Other Jibble capabilities include expense and client billing, tracking, and the ability to track and report on multiple project teams and activities.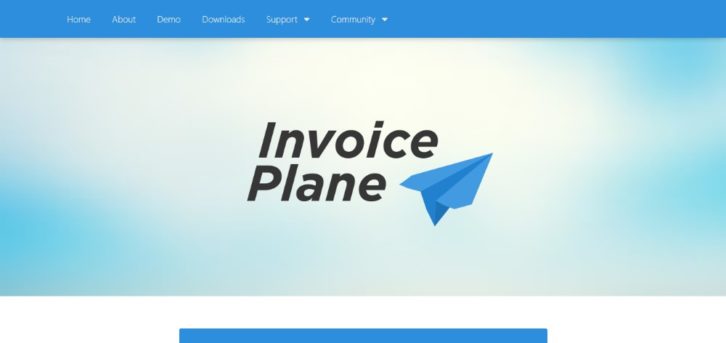 When the authors of Invoice Plane set out to produce an invoicing and client management app, they targeted small businesses, self-employed individuals, and freelancers. Invoice Plane is an open source software tool that you can download now and at no cost, although the authors suggest that you first download and view the demo.
Having done that, the odds are quite good that you'll be ready to put Invoice Plane to work – as users in 193 countries have already done; accounting for more than 100,000 downloads. These users, individuals and companies alike, agree that Invoice Plane provides an easy and an extremely cost-effective way to manage their billing cycles and work with their clients.
Invoice Plane's themes and template formats are easy to customize to meet its users' individual workflow needs and business models.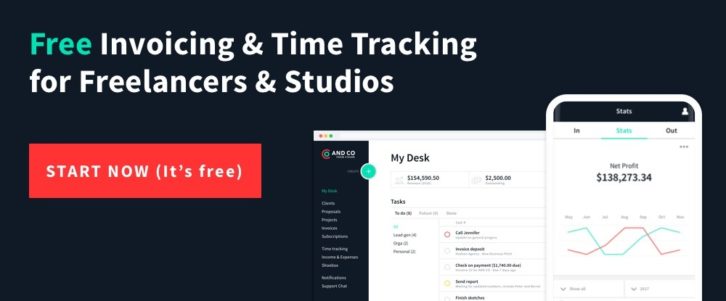 Studios and freelancers who use AND CO from Fiverr will tell you four things about this app they find particularly attractive. The design is clean and attractive, it's super-easy to use, it perfectly adjusts to their business needs, and it efficiently and effectively manages their invoicing, time tracking, and payment tasks. AND CO can also assist you in preparing customized proposals to your clients.

5. TimeCamp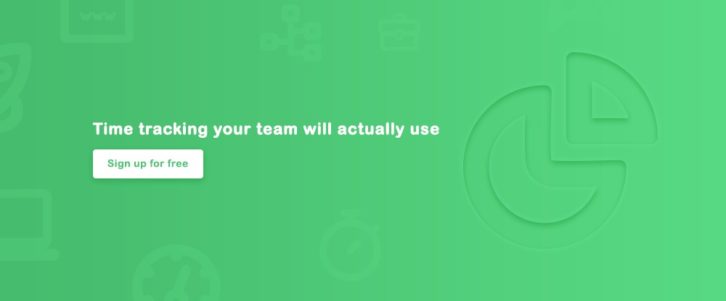 This time and attendance tracking app can be used on your desktop or as a mobile app, giving you complete freedom to view the status of your workforce and project activities at any time and from anywhere.
TimeCamp can be seamlessly integrated with your project management, accounting, and helpdesk software to keep your billing status tracked and on track. Freelancers and individual users can use Time Camp's SOLO option free of charge.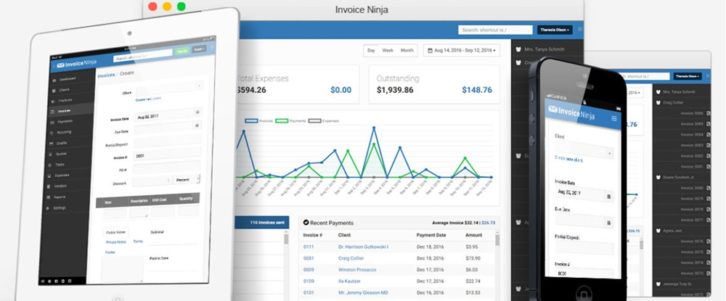 This suite of apps, targeted for freelancers, automates time tracking, invoice preparation and delivery, and provides more than 40 different gateways through which clients can make payments.
Invoice Ninja's Kanban boards can also be utilized to help freelancers carry out their project management tasks. Invoice Ninja is available at no cost to you.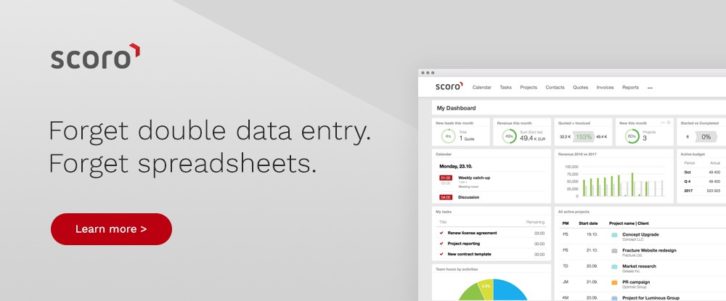 Business professionals and creative services alike will benefit from using Scoro, a comprehensive business management, workforce and time tracking, task scheduling, and billing software package. Scoro will be a definite step up for any team that has become tied to double data entry, the use of spreadsheets, or having to work with multiple tools to perform different tasks. With Scoro, project-related information can be ready for review in a few clicks.

8. Minterapp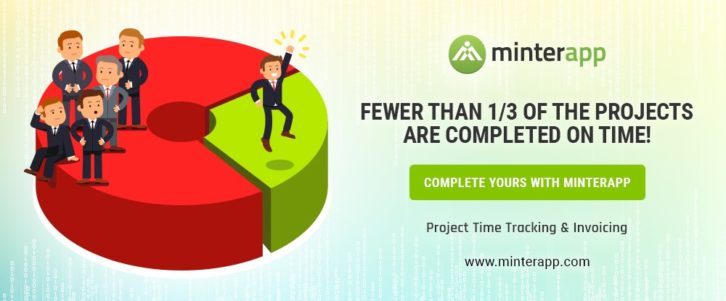 Minterapp provides an ideal solution for small businesses and startups in need of an application that will automatically track a project's time, determine billable hours, and generate an invoice with one click.
It's easy to send a quotation to your client. If the client has accepted the quotation, with just a single click, you can convert that quotation into an invoice without any hassle of adding the client to the system again.

9. Hiveage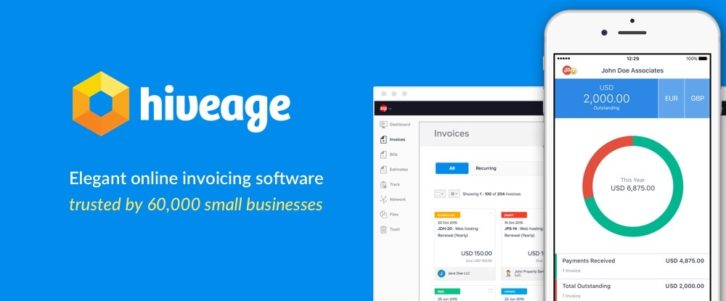 Hiveage provides small businesses with an invoicing, billing and reporting capability they need to help their businesses grow. 60,000 small businesses will attest to the fact that Hiveage is working for them, by helping them to send professionally-designed invoices to their clients, provide clients with attractive payment options, and prepare quotations.
Hiveage can be used for both single and multiple project and team management activities.
Summary
Are you representing a large company, a small business, or are a freelancer? Maybe you're in need of a tool that will simplify your time tracking, invoicing, or team management tasks. There's something here for you.
You may be tempted to work harder to keep pushing that ball up that endless hill. But a better (and less expensive way) is to let someone or something do it for you – in this case, a multipurpose app.
1 Comment