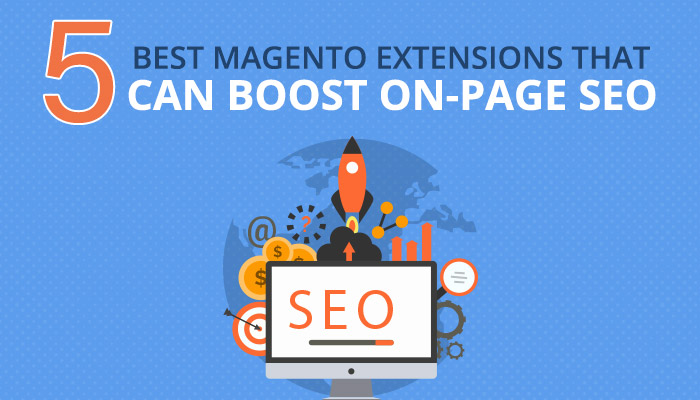 Doing business online and ignoring SEO is parallel to opening a shop in far-flung areas where nobody bothers to visit. Your on-page and off-page SEO efforts bring your website to the limelight by elevating its ranking in search engines. 
There is no doubt that Magento is a leading eCommerce platform, but it still lacks the built-in functionality of optimizing your website for higher rankings. For this purpose, you may need to install additional tools and extensions. 
In this post, I have shortlisted some of the extensions that will help you with basic to advanced on-page SEO for your Magento-powered store. Have a look at them to find the perfect solution to your problems.  
Magento Extensions For On-page SEO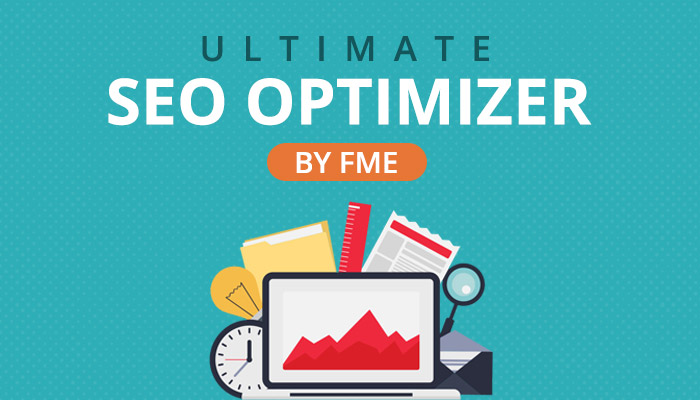 1. Ultimate SEO Optimizer
Ultimate SEO optimizer is an absolute solution for all your On-page SEO optimization needs. The scope of this extension is not limited to a single SEO factor as it covers almost all the aspects to score high in search engine results. It begins with the basics of SEO by allowing you to create templates for automatically generating the SEO-friendly Meta titles and description, and goes on to add alternative text to product images of your store.
Besides building and managing multiple XML and HTML sitemaps with ease, you can add structured markup language to the product, categories, and CMS pages as well. The addition of hreflang and canonical tags helps you manage multiple language versions of web pages and avoiding duplicate content issues. With "no index no follow," tags you can better manage store pages to show and not to show in search results. 
Here are the tools you may find clubbed in Ultimate SEO optimizer extension. 
Automatically generate meta titles, description, and keywords 
Instantly add alternative text to product images
Create and manage HTML and XML sitemaps
Add valuable data to rich snippets of web pages
Use Hreflang tags for multi-lingual webshop
No index no-follow tags to manage web privacy 
Canonical tags for duplicate content issues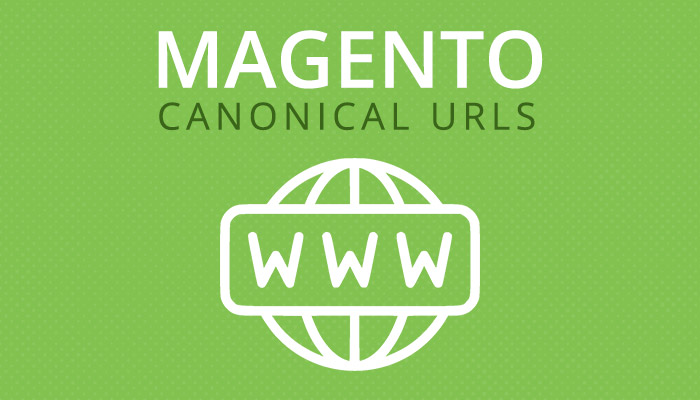 Adding canonical tags is one of the effective and fastest methods of resolving duplicate content issues. This Magento 2 Canonical URLs extension can help you determine canonical URLs for products, categories, and CMS pages of your online store. 
The extension is also equipped with a robots meta tag to help you communicate the search engines about the pages you want them to follow or not to follow. It has the functionality of canonical and no index, no follow tags. You can add the tags to any page of your eCommerce website. 
The key features of the tool are:
Add or override canonical URLs for products
Utilize tags for products with or without category path
Add canonical tags to category pages
Apply canonicals to CMS pages
Set up no index, no follow tags for web pages
Map subcategories to their canonical parent category
Multi-store supported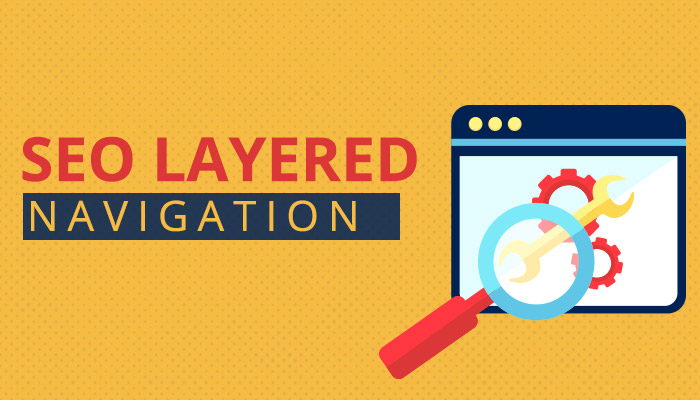 Designing an eCommerce website for better navigation is mandatory, but failing to optimize it for the search engines will not gain the targeted benefits. The Magento SEO layered navigation extension is developed to help you spice up your marketing and promotion efforts with well-optimized URLs and user-friendly titles. 
The extension helps you implement Ajax technique to your Magento online store that improves the navigation by skipping the page load time every time a user chooses to browse another category or products with preferred filters. You can configure SEO settings for navigation elements that include checkboxes, multi-select, pagination, sorting, show more or less, drop-down and radio buttons, and price slider. 
The key features of this tool are:
Switch to SEO friendly URLs
Manage indexing of web pages in search engines
Configure creative and easy to understand page titles
Add Ajax technique to save page loading 
Choose from various positions for search filters on the website 
Customize filter labels separate for category pages
Add Show More/Show Less feature in different layouts 
Show parent and subcategories with a tree view
Responsive design and multi-store supported 
Optimizing your website in line with best SEO practices may take your website to the top rankings, but making the users click through the link and visit your website may need optimizing the rich snippet as well. Showing the basic information with Meta title and description is not sufficient to compel the users in clicking the link. 
The Magento Rich Snippets extension can help you in this regard by allowing you to project additional business details and product information in the structured markup language. This communicates contact details, product price, and stock availability or other attributes to make them click to view a product or CMS page in detail.
Following are the key prospects of this tool.
Display additional product details to snippets
Add website and category information
Include breadcrumb listing
Boost click-through rate
Test structured markup data
Adding Metadata to every single page of your online store is a hectic task to do. Why not automate it for every page you have or create in your eCommerce website? The SEO Meta Templates extension facilitates the creation of Meta tags automatically by configuring a template finally. 
You can set up multiple templates to generate Metadata separate for products, categories, and CMS pages. Add attributes and utilize a variety of templates for making the web page SEO friendly without composing and typing a Meta title and description repeatedly.
The key features of the plugin include: 
Add SEO Meta details to product pages
Metadata templates for titles of the categories 
Automate descriptions for products and categories pages
11 different templates to utilize 
Configure Cron job
Supports multiple store views
Conclusion
The on-page SEO of any website proves to be the foundation stone towards its marketing and promotion. The idiom 'Well begun is half done' is quite true when you aim to start optimizing a website for higher rankings and visibility. If the on-page settings are not friendly, the entire effort of off-page SEO may nullify. Have a look at the extensions I have discussed above in this post as these may help you optimize the entire store for better results. 
Author bio
Muhammad Faheem is a Senior Writer at FMEextensions. While working with software houses and marketing agencies for the last 7 years, he has secured expertise in writing product descriptions and reviews of plug-ins developed for different platforms like Magento, PrestaShop, and WooCommerce. You can reach him on LinkedIn.
Author:
Spyre Studios