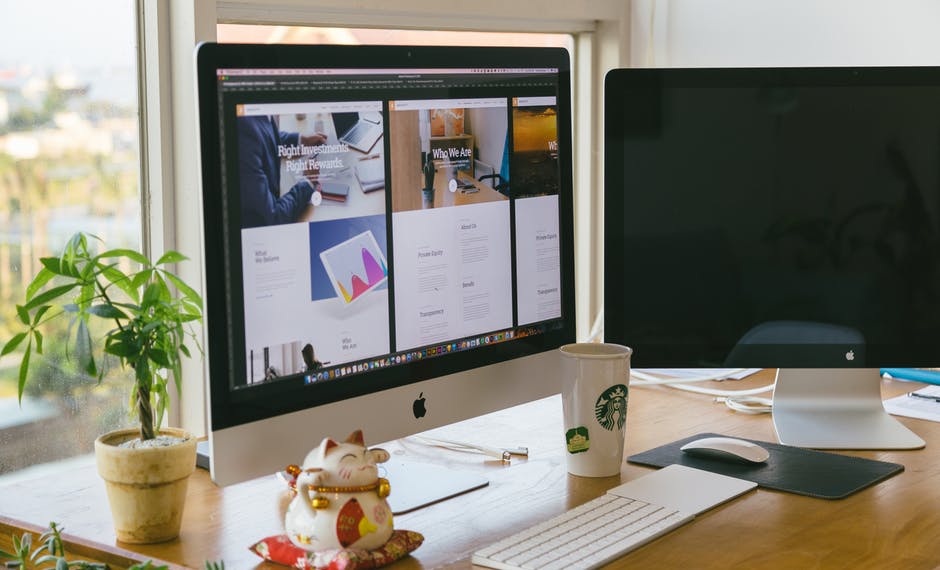 You've launched a business but you still need a website; however, you're not sure how to create one. You've seen DIY platforms like Wix, Weebly, and WordPress, but you also know people who have had a custom website developed.
Which route should you take? Though many people are perfectly happy creating their business website on free DIY platforms, going that route may come at a huge price you won't notice until later on.
First, if you ever decide to switch platforms (and almost everyone does, to be honest), it's almost impossible to export the data in a way that makes it easy to transfer. Instead, you'll have to re-create your entire website from scratch.
Also, DIY platforms are severely limited, and when you're a business owner it's difficult to see why. The design may look great to you from the outside, but it might not have the functionality you need.
Plus, you won't know until you start creating it. These are just some of the reasons people hire professional developers to construct a custom website they know will serve their needs from start to finish.
The biggest objection that keeps people from hiring a developer is the cost. But if you want a professional website that performs, there's no way around it.
The good news is there are plenty of ways you can fund your website. Here are a few.
1. Find a developer who's willing to accept monthly payments
It's not unheard-of to find a website developer who is willing to accept monthly payments to develop your website. You'll almost always have to provide 50% of the website cost up front in cash before the project begins, though.
Some developers will request that you pay the remainder on a timely schedule; others will request the remaining 50% at the conclusion of the job. Different developers will have different ways of charging for their work so it can vary greatly.
DavidAirey.com published an article with examples of 20 different developers who charge clients in different ways, with explanations for why they structure their payment schedules the way they do.
Since website projects generally take several months to complete, you could set aside a certain amount of money each month while the job proceeds, even if your developer doesn't require monthly payments. That way, you'll have a fair amount of the funds at hand by the end of the project.
Don't be afraid to ask for a payment plan if you need one; just remember that developers sometimes put in hundreds of hours of work between payment cycles, so if you default on your side of the agreement, you could be leaving the developer high and dry.
2. Take out a small personal loan
If you haven't filed the necessary paperwork to incorporate your business, you can't take out a business loan. However, you may want to consider taking out a small personal loan to pay for your website.
Here are some things to keep in mind if you apply for a personal loan:
Lenders will use your debt-to-income ratio to determine whether you'll be able to pay back the loan. So it's a good idea for you to do the same. According to Personalloan.co, even when you have a high income that could more than cover your requested loan, if you have a disproportionately large debt level as well, then the lender might conclude that you would be a financial risk.
In this case, you'll want to reduce the debt you owe; such as reducing your credit card balances to between 10% and 20% of the total limit on each card. You could also apply for a smaller loan and scale back the features of your website, or at least save the more elaborate items for a future update.

3. Get status as a corporation

Another way to fund your website is to get official status as a corporation. This will give you (as your business) access to lines of credit. The difference between taking out a business loan as opposed to a personal loan is that if you default on the former, you cannot be personally sued.

Avoid negotiating the cost of your website

Whoever said that everything in life is negotiable was probably not a website developer. The cost of building a website might seem high, especially if you're getting quotes for a site that requires custom functionality.

But if you add up all the time spent meeting with clients, making adjustments, taking phone calls, troubleshooting, and testing the project thoroughly, many website developers end up earning less than their hourly rate.

Attempting to negotiate a lower price for a website isn't the same as negotiating a lower price for a car. With a car, you can look up the value and know what it's worth, so it's fair to negotiate. You can't do that with a website, which by definition, will be one of a kind.

Instead of viewing a website as a burden of an expense, try to see it instead as the machine that will power your business and your brand, and generate your audience and platform.

That's what you're actually paying for when you hire a professional developer.

Author:

David Jones