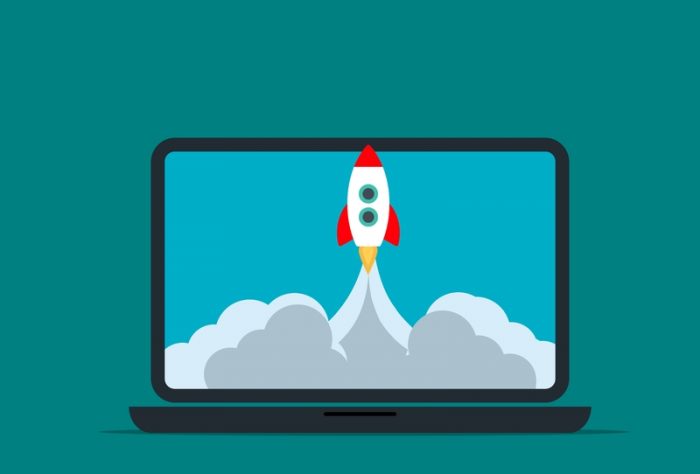 Animation in websites has reached new, incredible levels since the increased availability of free looped animation on the internet. The great news is that there are numerous sources available.  These could be samples, templates, or ready-to-use animations you can simply embed on your website.
Why Use Looped Animations in Web Design?
The point of including animation in a website is to add a point of interest to the content and create a unique digital design experience. We may not notice it too much but animation has become an essential characteristic of today's web design. Looped animations are one of the best options to use as there are multiple free sources available online.
Small movement can make websites feel alive
Adding animation to a website does not have to be too elaborate. A lot of times, adding small movements in strategic locations is enough to make the website engaging for the readers. How can we do this? We can do this using the following:
Hovering animations
Progress animations
Navigation animations
Animated feedback
GIFs also add a bit of fun to the website
Whether it be through a meme form or a background looped animation, GIFs are always a fun thing to add to a website. GIFs are ever-present wherever on the internet either to elicit a reaction or to gain user interest. Although more designers recommend using video files instead, GIFs are still great to use as they are easy to download and embed.
Hover effects are the simplest but make the greatest difference
Getting feedback on user actions is a great way to breathe life and movement into a website. Hover effects are the most subtle animations for web design, but they do make the greatest difference. There is a downside to this, however, adding so much animated feedback to a website can make it look cluttered and confusing. On top of that, hovering animations do not work on mobile devices.
Any motion directs the eyes to highlighted parts of the website
One of the main points of adding animation to a website is to easily convey information to users. By strategically locating animations within a website, designers can easily highlight relevant content or even make additional important information appear when hovered over by a cursor.
Here are some great examples of free looped animation on the internet:
Light bulb moment background
Source: GfyCat
Abstract Looped Background
Source: GfyCat
Neon Looped Background
Source: GfyCat
3D Looped Animation
Source: GfyCat
Futuristic Neon Looped Background
Source: Dribbble
3D Rotating Loader animation
Source: Dribbble
Colour Changing Loader looped animation
Source: Dribbble
Process or loader animation
Source: Dribbble
Animation for Ads and landing pages
Source: Dribbble
Landing page and mascot sample animation
Source: Dribbble
Animation for landing page and ads
Source: Dribbble
Transforming Logo animation
Source: Dribbble
Rotating Logo Sample
Cute Roller Brush Animation
Animated Logo Template
Animated Logo samples