We're nearing the end of 2019, and more and more people have been asking: are blogs still relevant? We like to think that Twitter, Instagram, SnapChat and Facebook don't need to be blog killers, but – like most technology – tools that can be used to enhance our blog readers' experience.
We're talking about more than just little social media sharing buttons at the bottom of your posts, of course- today's users, we who tap from one app to another on our smartphones, are looking for something more to bridge the gap between blogs and social networks. Here are our top ten tried and tested WordPress plugins for bridging that gap- including some insider tips on using the plug-ins to your best advantage. Some are free, some are paid, some are freemium- and they are all awesome.
WordPress to Buffer
(Free for Regular version, 39USD/year for Pro version)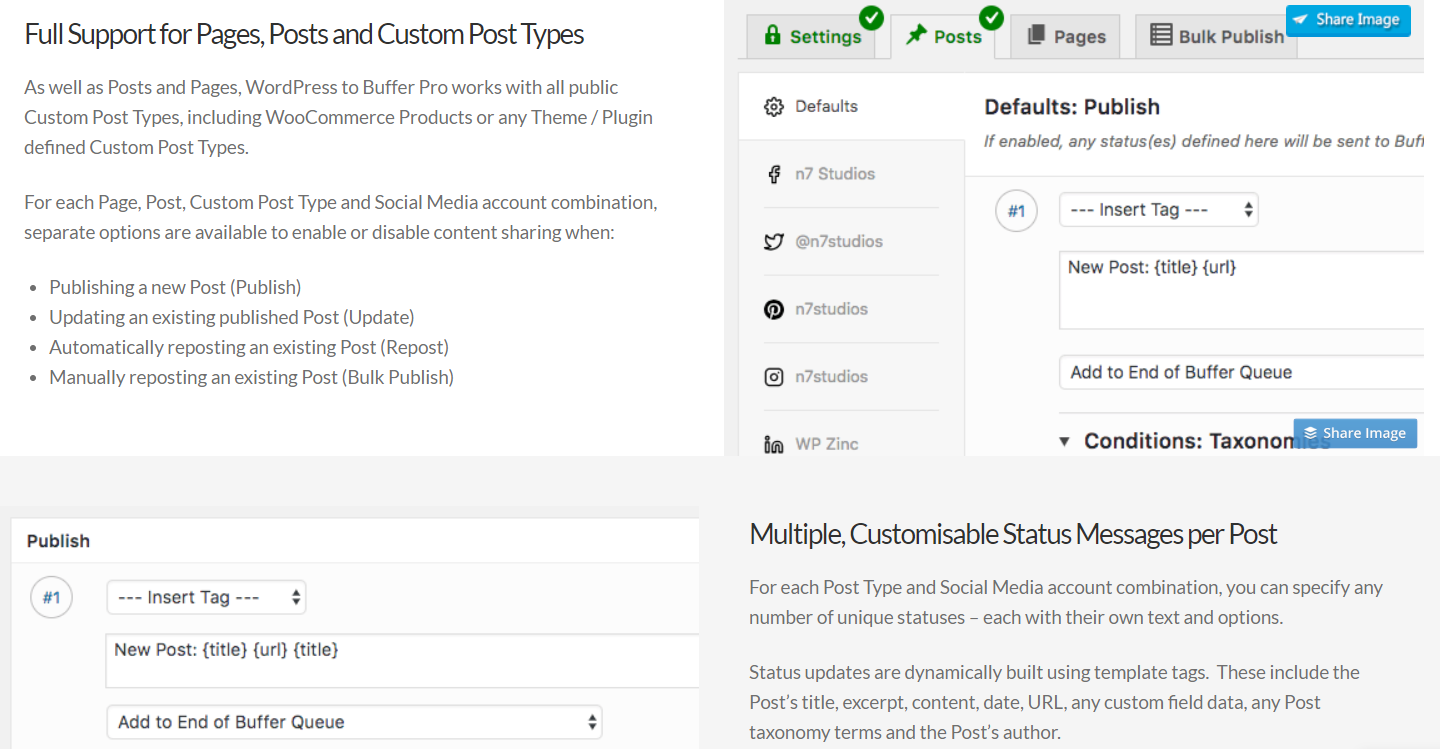 If you aren't using something like Buffer yet, you should be. A tool for publishing your posts to all the major social networks on a schedule, this plug-in allows you to automatically send Buffer your posts and pages directly from your WordPress dashboard. Set up of both Buffer and the plug-in is a breeze, and can be a lifesaver for the busiest of bloggers.
The Regular version (free) posts to Facebook, Twitter, and LinkedIn, while a Pro account adds Instagram and Pinterest support, as well as a slew of other options for customization.
Tip: Try the Regular version first to see if it suits your own personal workflow.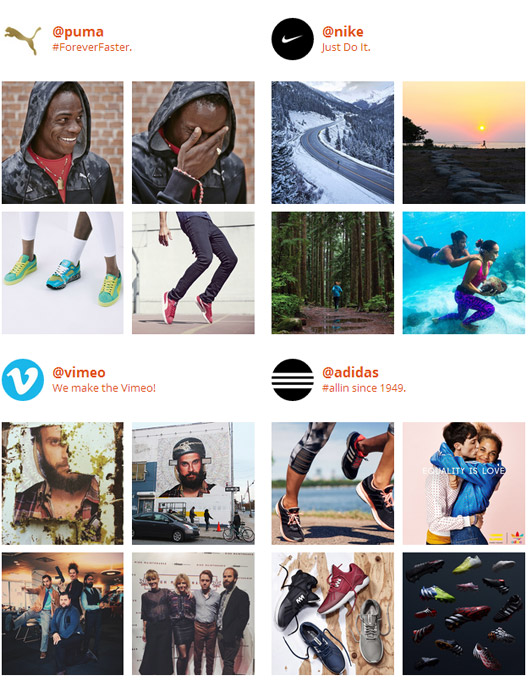 If you have both a blog and an IG account, this one's a must. It does one thing: display your Instagram feed on your blog. The difference between this and other solutions? It works like a dream. Set up is simple, customization is powerful, and it includes nifty things like being able to post multiple feeds on a page (for those of us who manage more than one Instagram account), as well as supports custom CSS and Javascript for more tweaking.
Tip: Do you have a Facebook Page? Set up syncing with Instagram so that IG posts to both your Facebook Page and your Blog automatically.
Revive Old Posts (USD75 for Personal / USD149 for Business / USD299 for Marketer)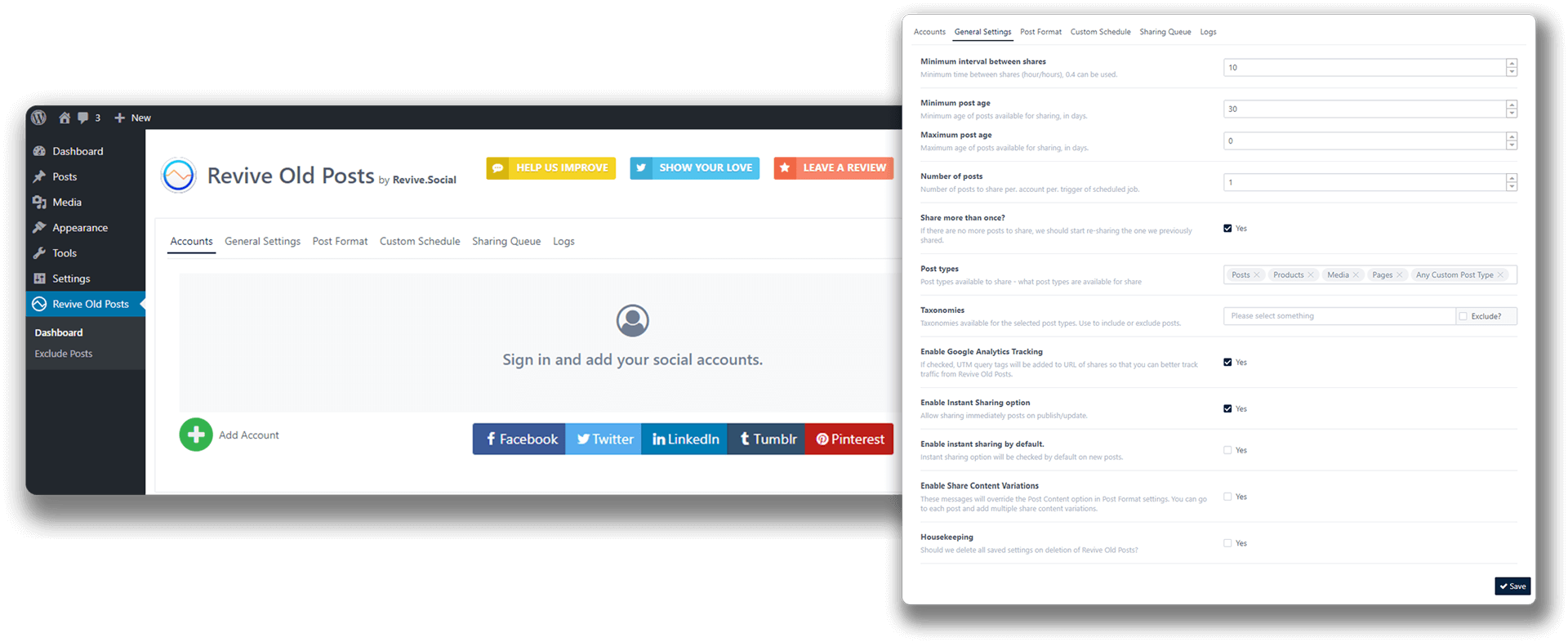 This one shows up on a lot of Top Ten WP Plugin lists- and for a very good reason. It's particularly useful if you've been blogging for a long time, allowing you to breathe new life into old content by posting and reposting it on your social media networks. Set up is a breeze, with options for customization and scheduling. Note that Revive Old Posts is paid- but worth every penny, we think.
Tip: Also check out Revive Network from the same team, which helps you grow your professional network (and good will!) by sharing relevant posts from other blogs on your social media accounts, and notifying the authors.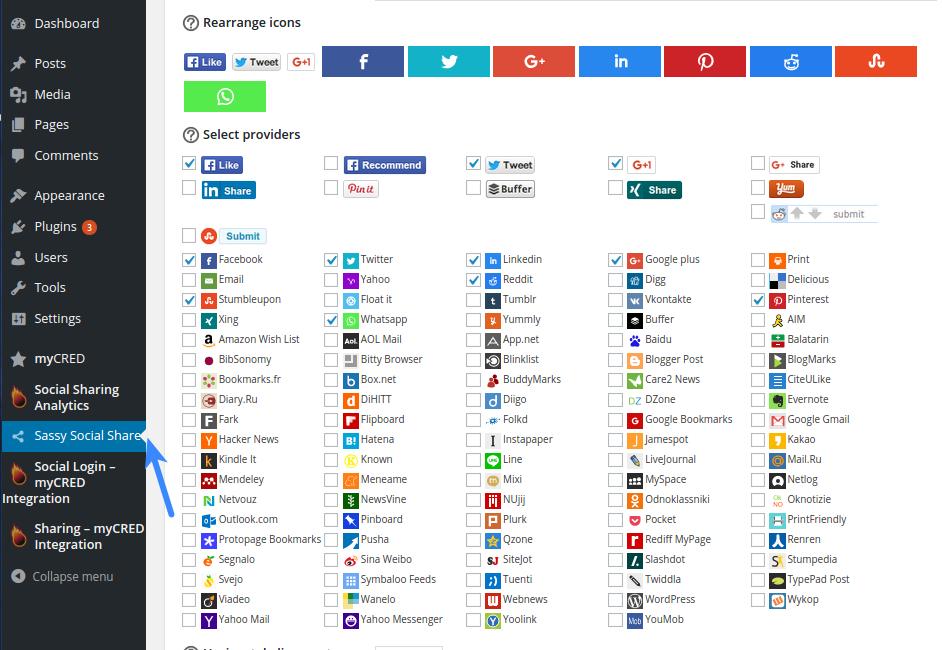 I know I mentioned going further than allowing your visitors to share, but with dozens of sharing button options out there, we think Sassy shines. Clean code, lovely design choices, and- the bonus for me-  includes "social counts" that work very well. That the icons are SVG (Scalable Vector Graphics) means that things remain beautiful at various screen sizes and resolutions- from your smartphone to your mega-sized monitor.
Tip: This plug-in also works well with WooCommerce, so you can enable sharing for individual products.
Flow Flow Social Streams (Free for Lite version / USD36 one-time for Pro version)
All of your social network feeds in one place- that's what Flow Flow does, perhaps best illustrated by this demo screenshot: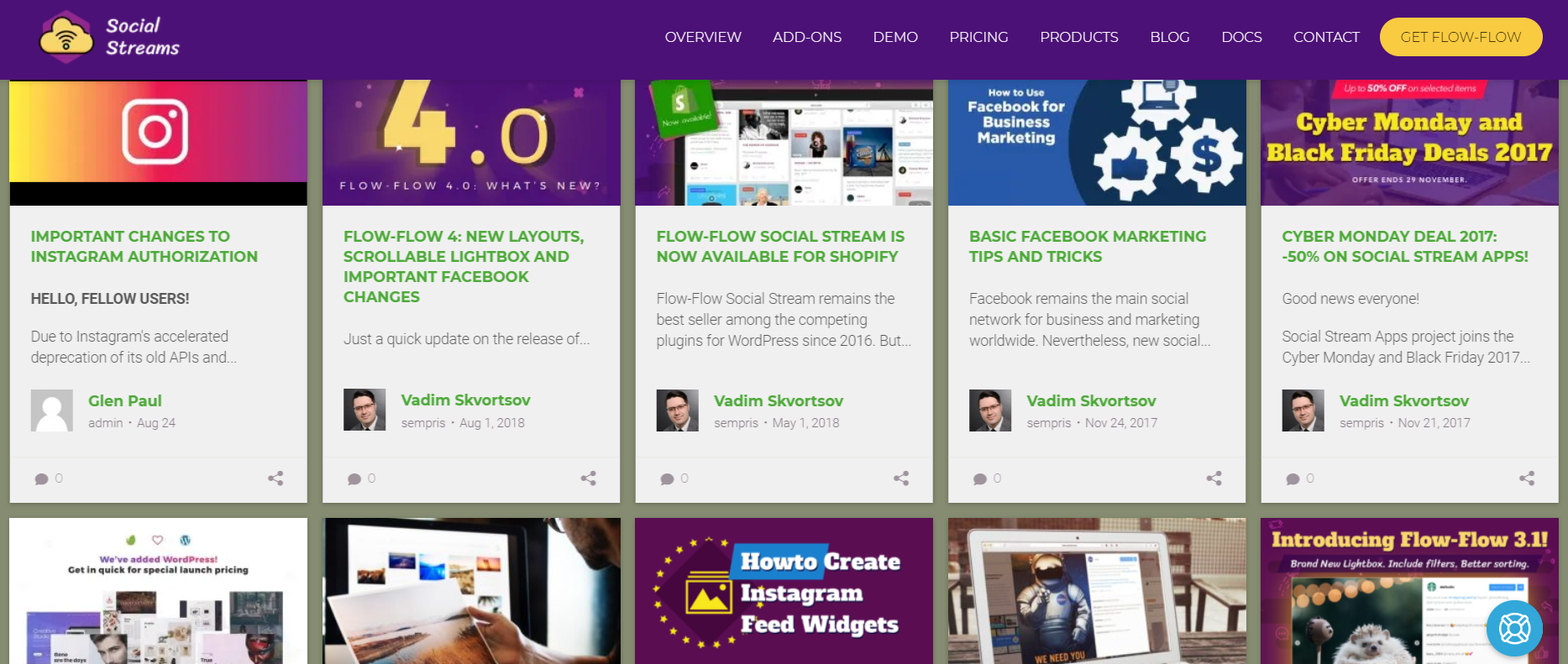 As you can see, it's a great way to keep track of "everything you"- from SoundCloud clips to Tweets to Pins to Facebook shares. Note that the Lite version offers support for only four social networks, so if you're active on more networks, you might want to invest in the Pro version.
Tip: You can include feeds from your other blogs as well as advertisements.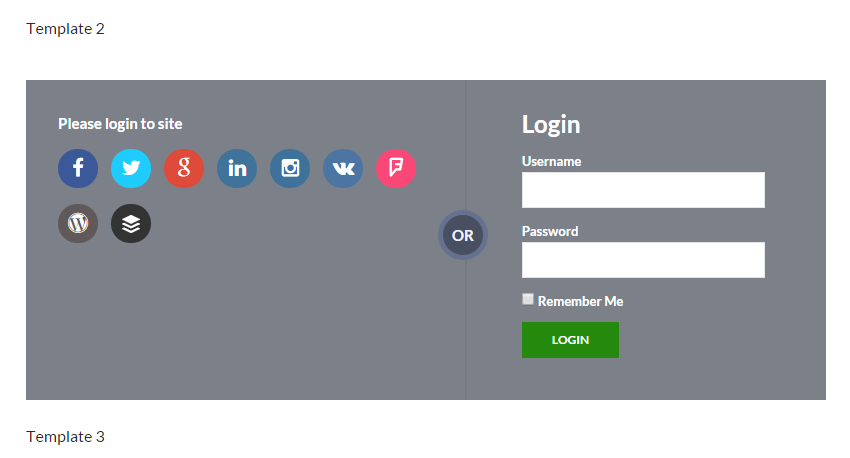 Many users (including this author) prefer to use a single login for many services these days- Social Login is a paid plug-in that allows you to offer just that on your blog: have visitors and commenters login using their Facebook, Twitter, Google, Instagram etc. profiles. This is a good way to add extra security as well, if you're allowing visitor accounts. Because it's a paid plug-in, you can expect support from the developers as well.
Tip: Also works well with BuddyPress and WooCommerce for those running community or ecommerce websites.
Social Warfare (Free for Regular version / $29 for Pro version on a single site yearly)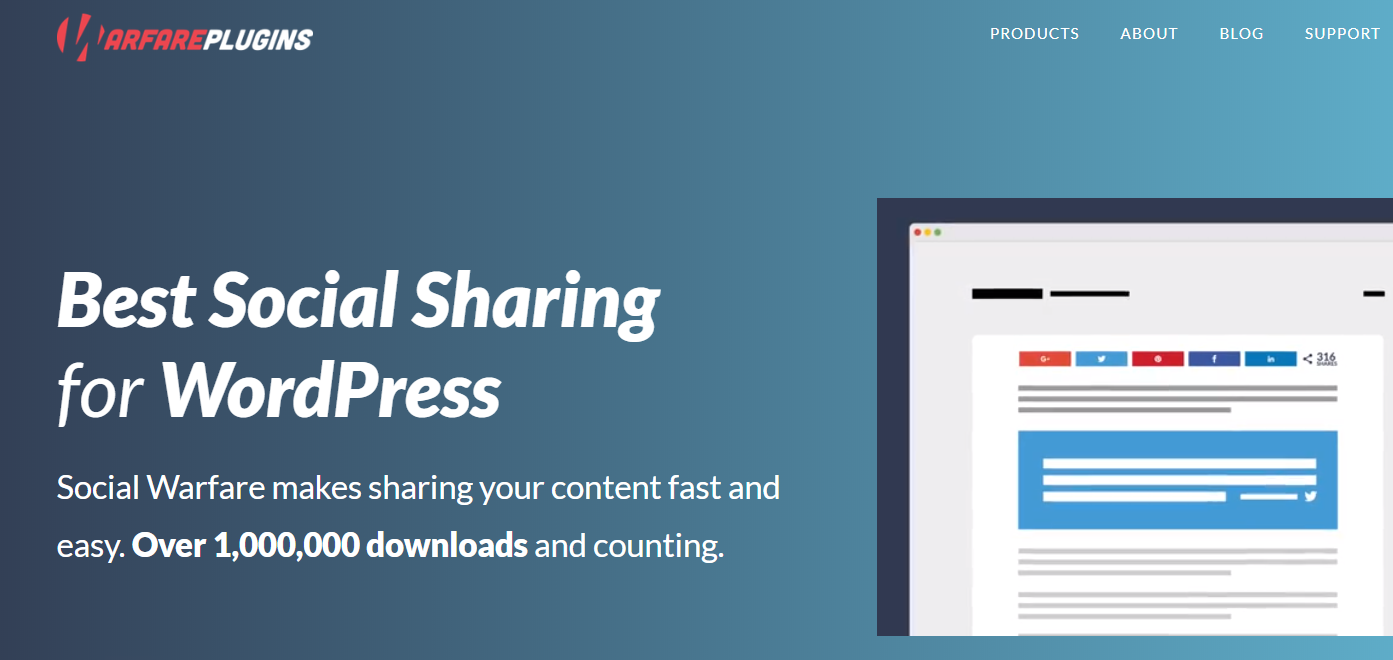 If Sassy (see above) wasn't fancy enough for you, you'll want to take a look at Social Warfare- especially the Pro version. It includes beautiful social sharing buttons, but the "warfare" here means that they *get serious.* That means extra things like custom images, titles, and descriptions on shared posts (giving you more control), Twitter share cards, social share counts, and analytics integration- so you can see how you're doing.
Tip: The Pro version works wonderfully with Google Analytics, where you can track inbound links from shares and how many times each button is clicked.

Today more than ever, the user is king. Swifty Bar, which inserts a sticky bar at the bottom of each post, understands this- and gives direction to your reader by displaying the post's category, title, sharing options, previous/next links, and even the average time needed to read the article.
Tip: The latest version includes a share count, which may be useful in case you prefer not to use a separate plug-in for that.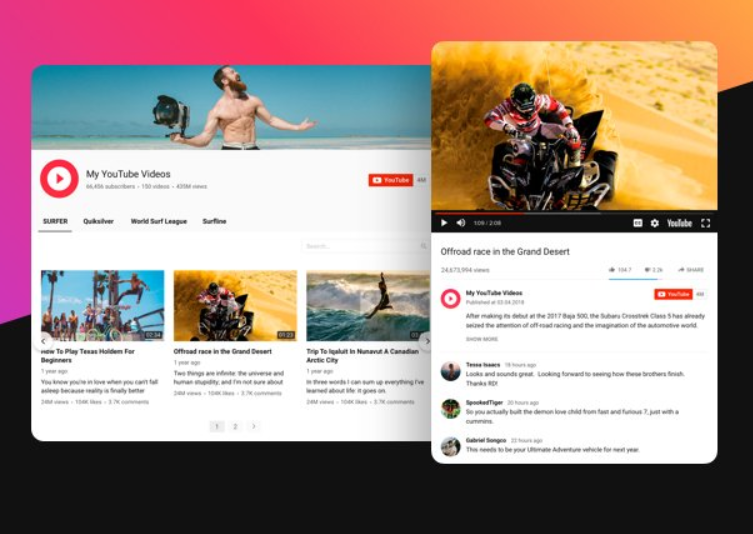 Run a YouTube channel? This is the WordPress plug-in to look at. Again, it's a paid product- and again, worth it. YouTube viewers are visual, so customization is key- and this plug-in offers it in spades, from over a hundred adjustable parameters and four color schemes. Scaling works well, so your visitors can view comfortably from any device, and it's easy to install and set up.
Tip: You can use shortcodes or set up videos in a widget. A Visual Composer is included as well, for easier page building.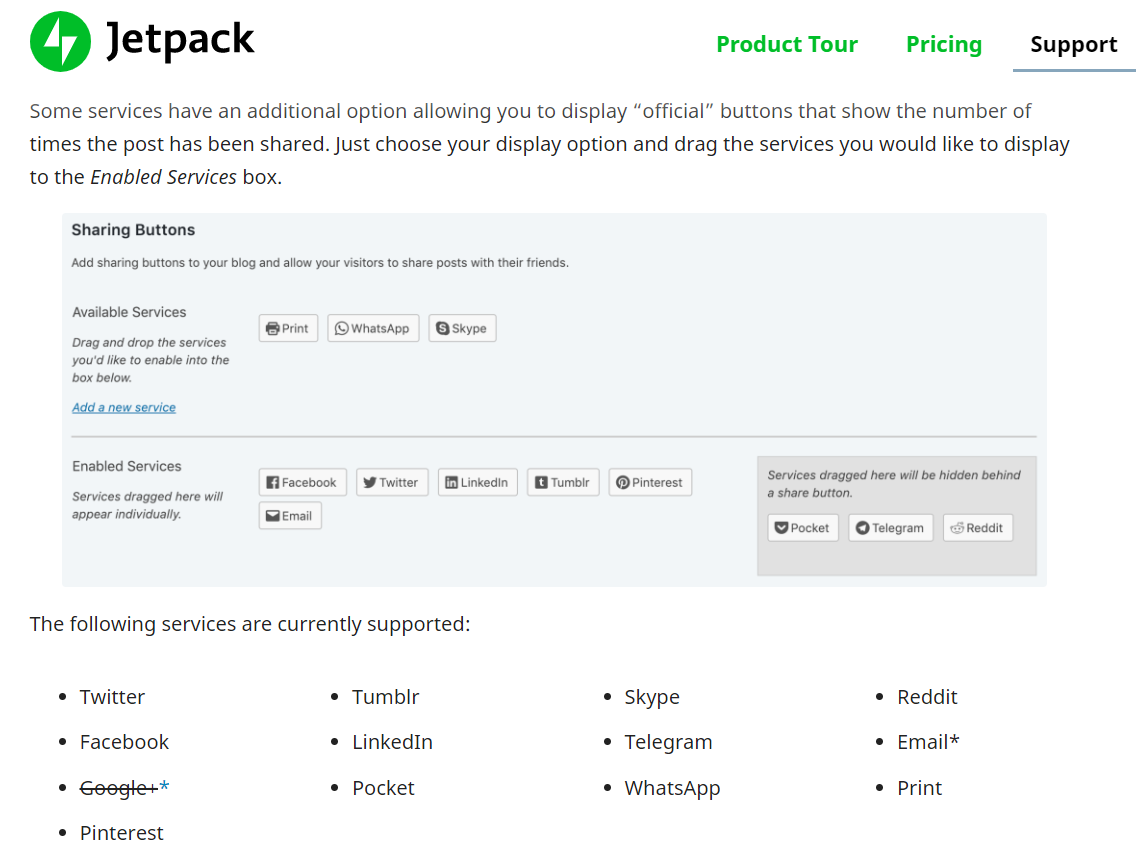 If you're running WordPress' own Jetpack on your blog, this should be the minimum social media solution you should use. A setting on Jetpack rather than a standalone plug-in, it gives you sharing buttons for most of the major social networks, with the option to create and customise your own.
Tip: The Email sharing option is nifty, but requires that you use the Akismet plug-in or explicitly enable it in your functions.php file.
Do you have a favorite social media plug-in for WordPress that we haven't mentioned here? Let us know about it in the comments.
Related posts:
Author:
Lorraine Marie