INTRODUCTION
This is one of our most favorite websites. When the client contacted us, we didn't even think this project would become one of our calling cards.
ABOUT THE CLIENT
Very Berry is an event agency from Odessa, specializing in weddings, children and private events, corporate parties. The primary and the most developed direction of their business is weddings. The company has numerous partners, locations, and ready solutions for wedding organization.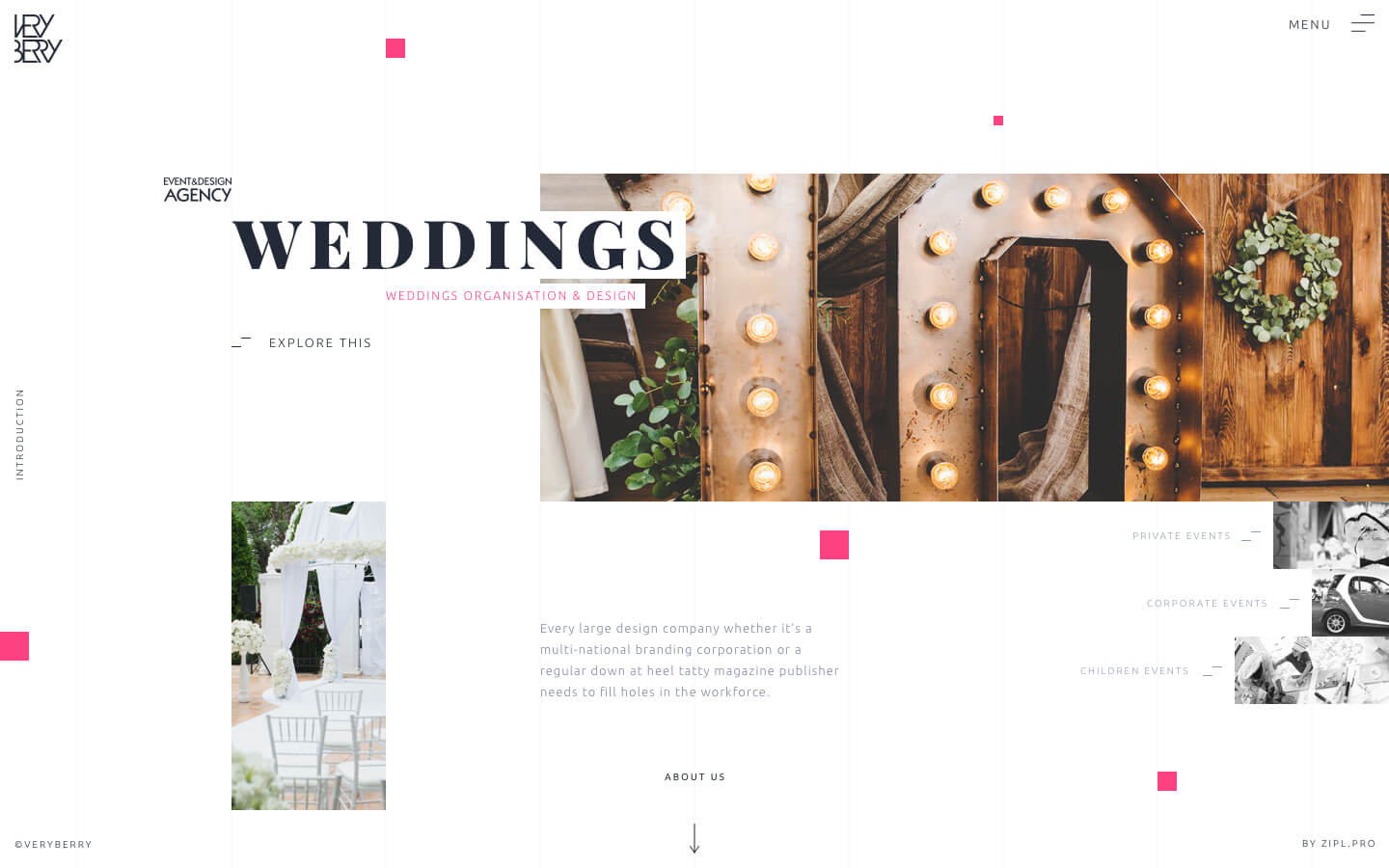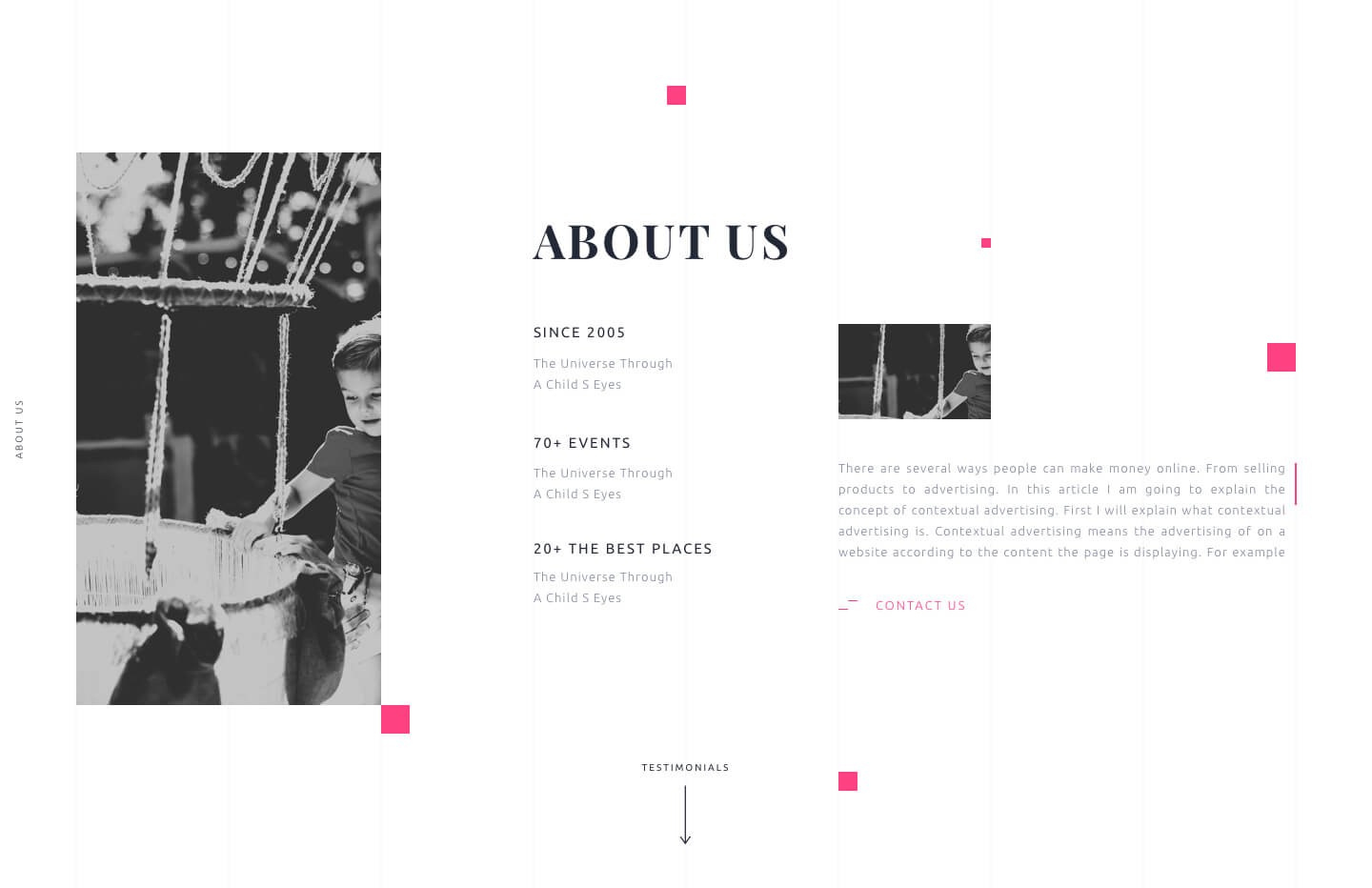 The process

Before we started designing the website we thoroughly studied the competitors, analyzed the target audience of this kind of websites, and took into account the client's wish to create an extraordinary and stylish site. Initially we had a few similar concepts, but after all agreed upon the current one.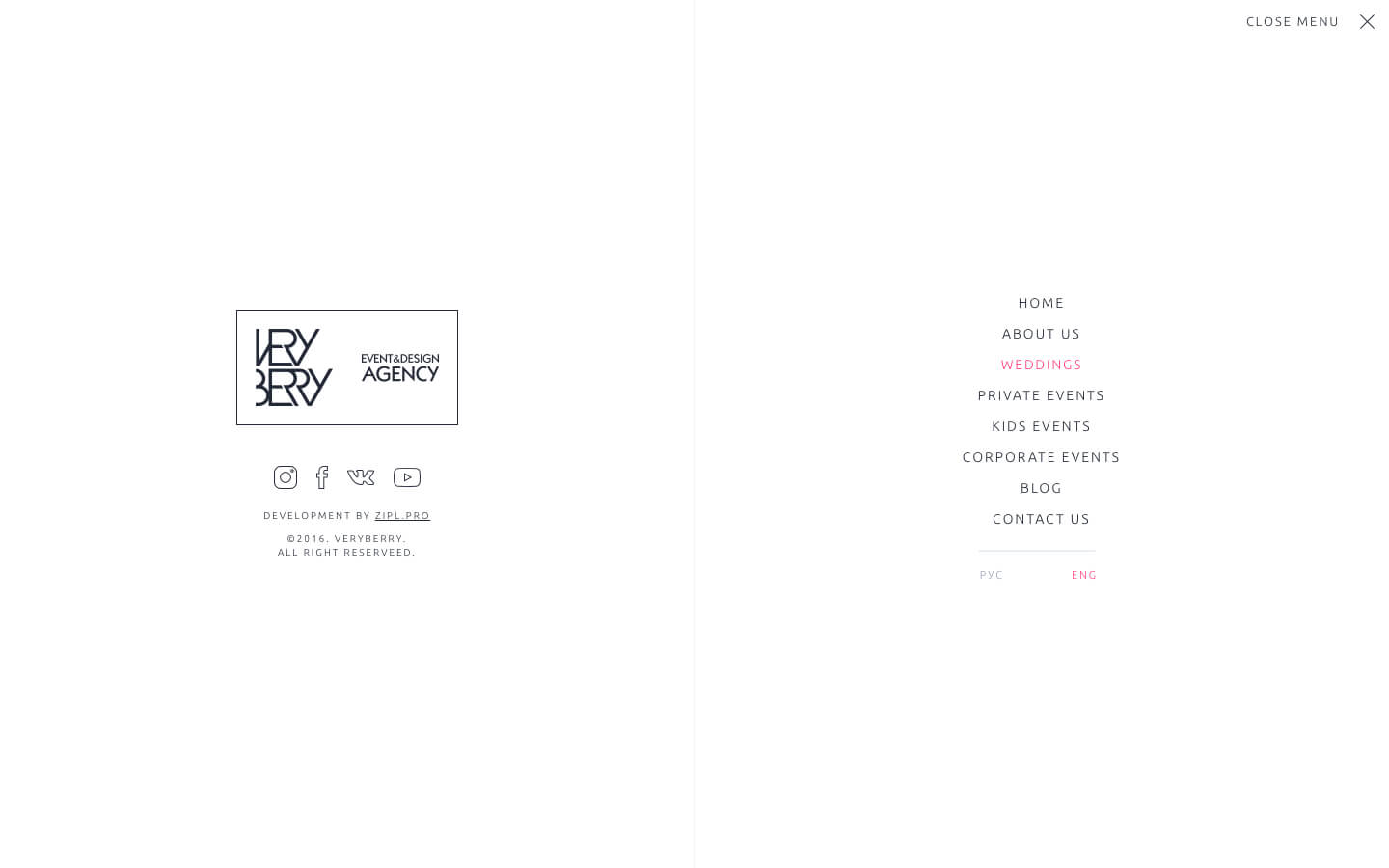 It was quite interesting – devising the structure of the blocks within the selected grid, and trying out new kinds of elements' animation was incredibly fascinating, as they turned out to be a great solution for this project. We chose crimson as the primary color, because the majority of the site's visitors are women, and the primary trade of the company is weddings. As a result we managed to go beyond our favourite monochrome palettes and got a pretty bright and stylish design.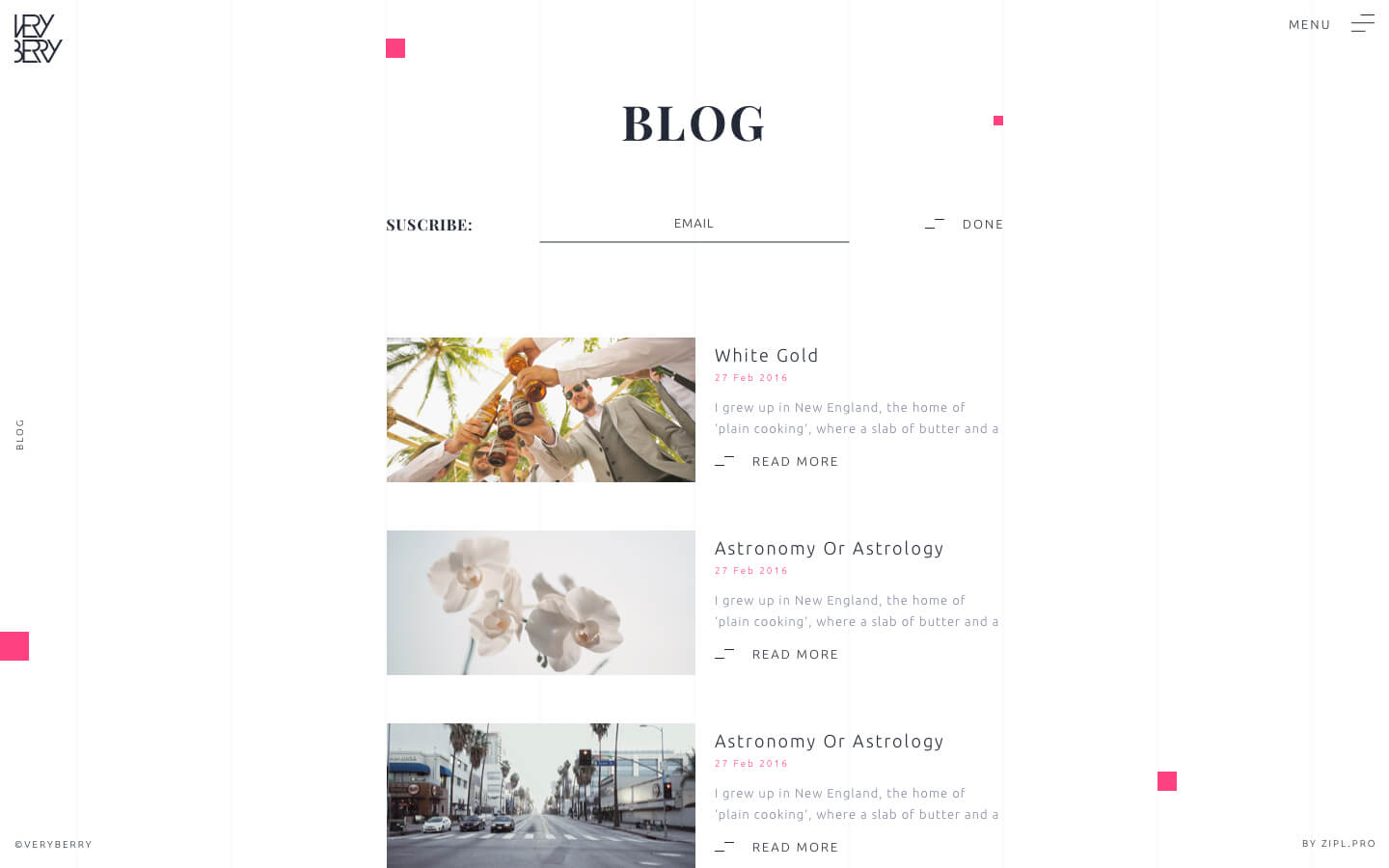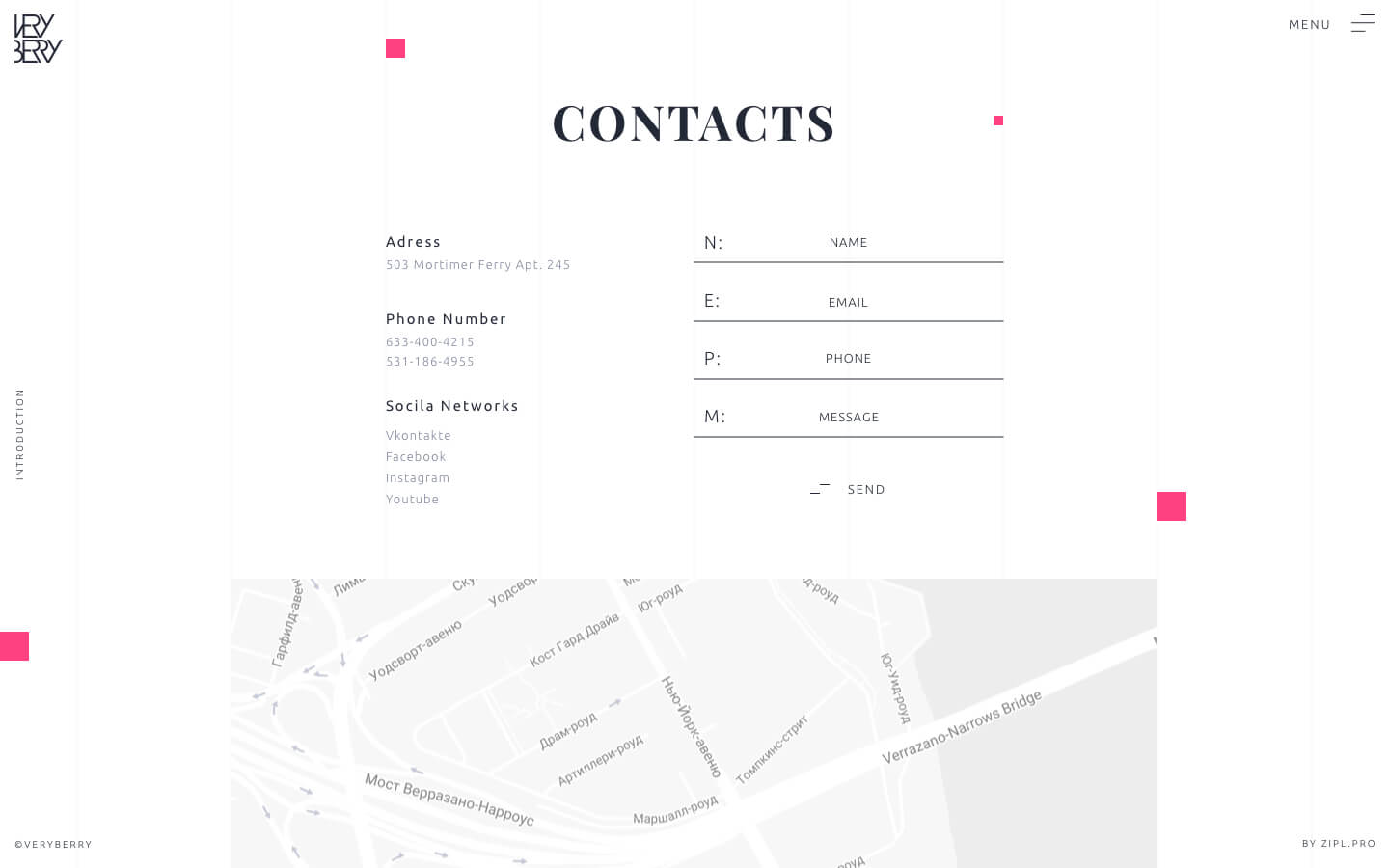 The website is adapted for all types of devices. Thanks to our developers team, the website works as smoothly and quickly as possible. The most rewarding part about this project is that it was warmly welcomed by the website's visitors and the juries of different web-design contests