That is sad that our world is full of violence and suffering. What is even sadder, the ones who are materially well-off settle down in their small comfortable world and often lack motivation to reach out and support others. Motifs of altruism and help are known to human beings. However, not every person can really grasp the difference that a community or even one person can make.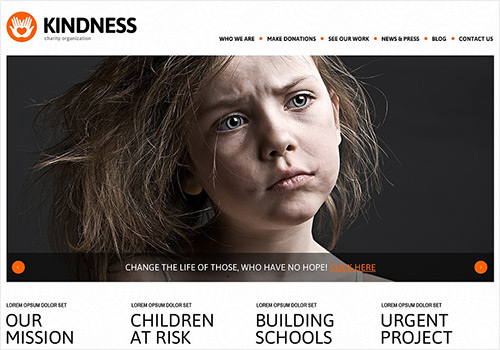 When people are safe and cozy, have what to eat and what to wear, they are not really up to thinking about suffering, deprivation and distress. They want to enjoy what they have and mind their own business. They may be not aware of what's happening or think of it in abstract terms. For a non-profit organization the task here is to picture the need, to make people relate to it and see how easily they can make someone a bit happier and make the world a better place by this.
You can raise your organization's impact in many ways. But the one that is, probably, the most effective in the modern world, is improving your online presence. A web-site of a non-profit organization is a point of reference, a place of establishing connections and spreading the information that motivates to help and documents the change. This is the place where people can actually see whom they will help and in what way they can do this.
To win the support of the people, charity website has to be visually compelling and simple to navigate. This can be achieved with the help of non-profit WordPress themes. Charity WordPress themes send powerful messages and employ hand-picked photography, balanced color selection and up-to-date set of functions for this.
In this post we want to share the top 20 WordPress themes that will boost the impact of your non-profit organization. These themes utilize WordPress CMS (Content Management System) that lets you easily manage the website through admin panel. Modern charity WordPress themes make a difference in how your organization is perceived by people and how much people recognize community problems you deal with.
We hope that non-profit WordPress themes help you achieve your goals and that one of them will ultimately benefit those ones in need for whom you care. Mind them as you step forward for a change!
Responsive Heart: Community WordPress Theme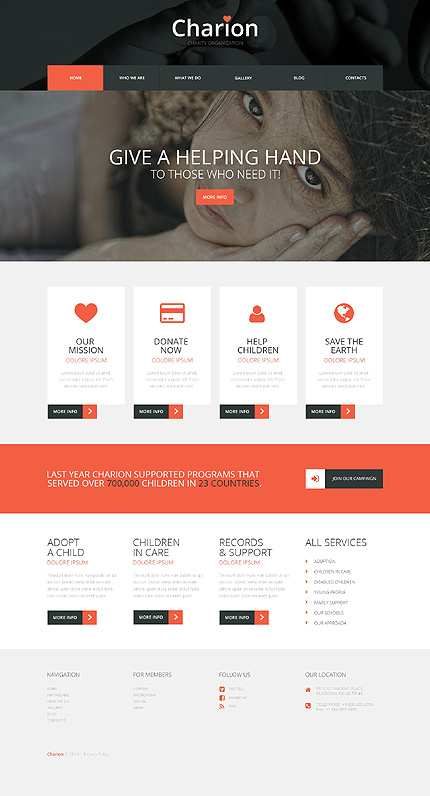 Support that Matters WordPress Template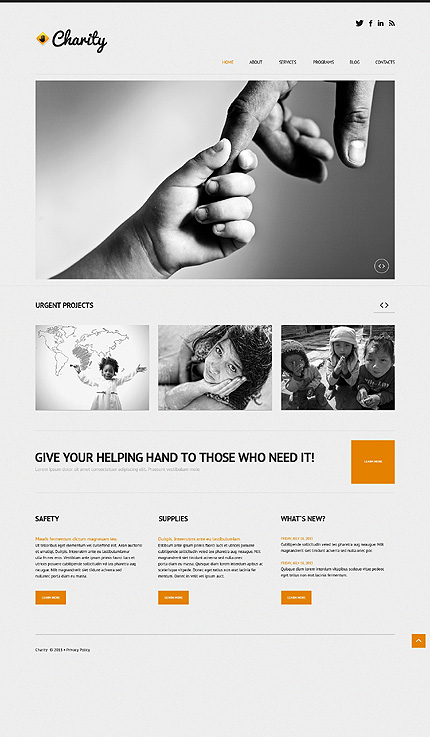 True Humanism Responsive WordPress Website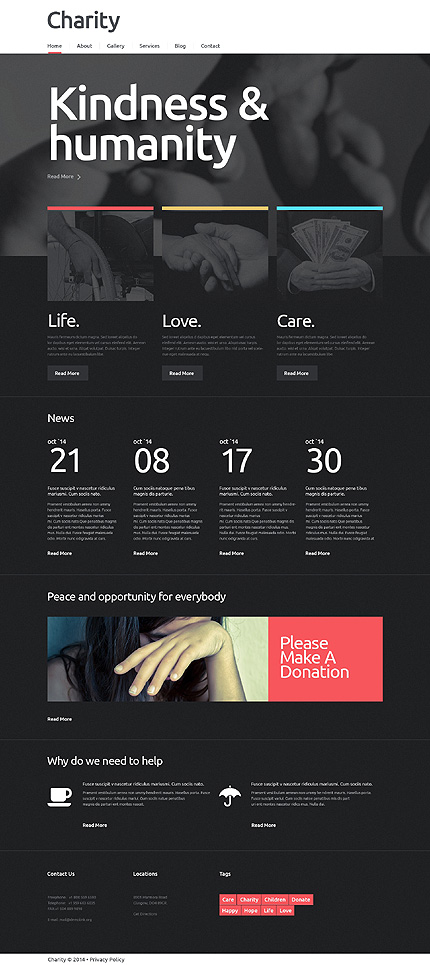 Care for Children Responsive WordPress Site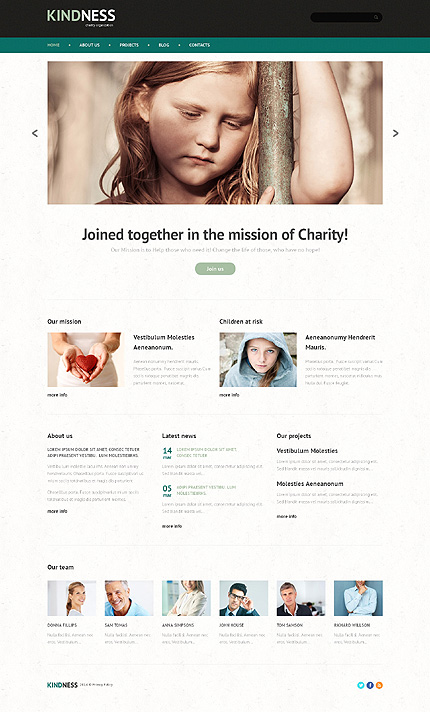 Campaign for Life Responsive WordPress Design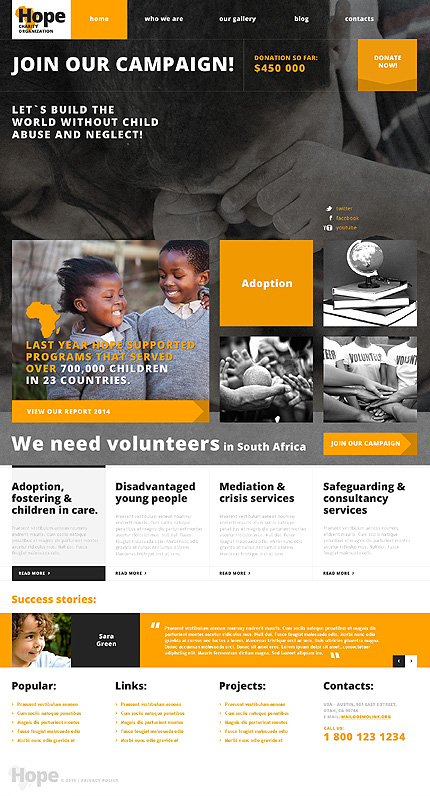 Warmth and Care Responsive WordPress Template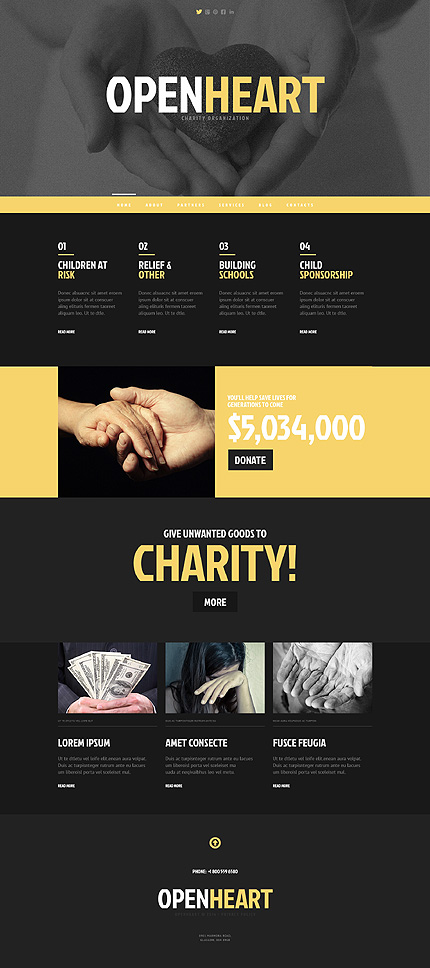 Little Steps – Big Difference: Charity WordPress Theme

Kindness Community WordPress Website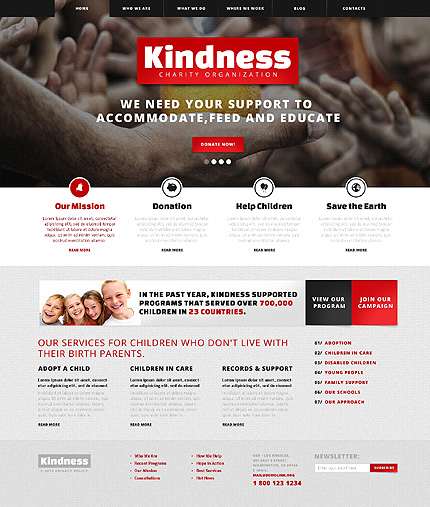 Active Compassion: Non-profit Organization WordPress Site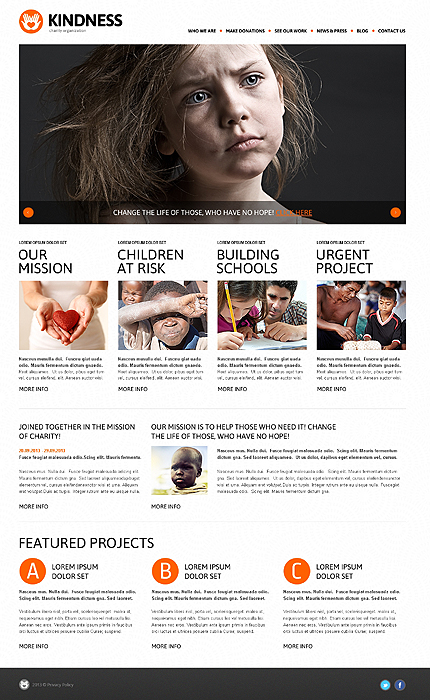 From the Bottom of Your Heart: Charity WordPress Template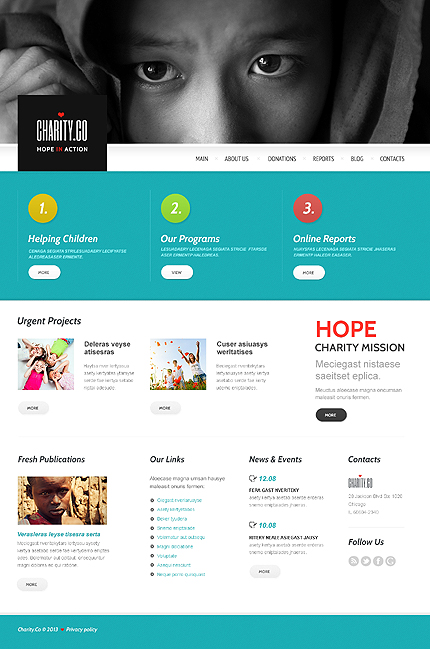 Equal Opportunities: Non-profit Organization WordPress Theme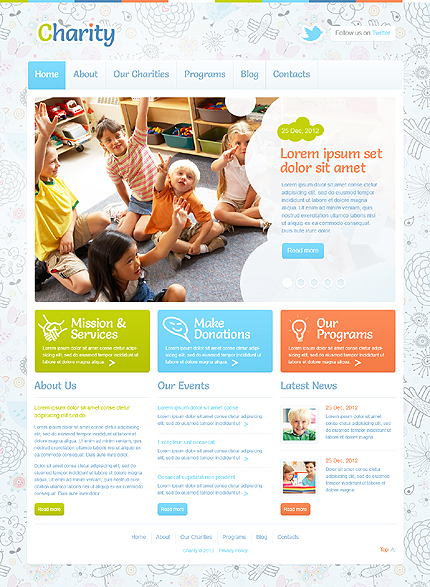 Save Childhood Charity WordPress Website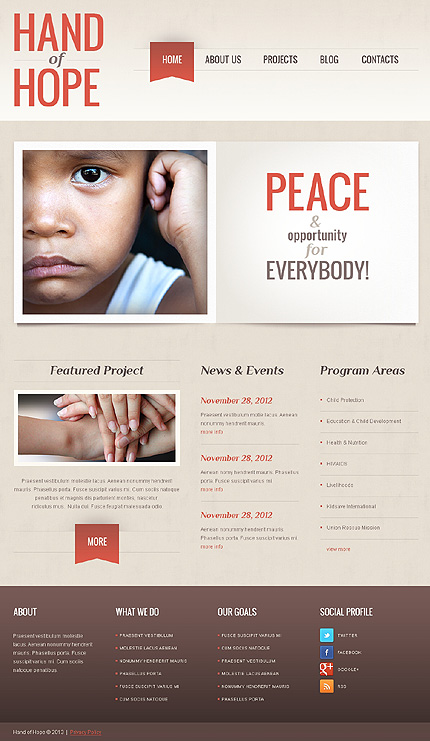 Empowering Support: Donations WordPress Site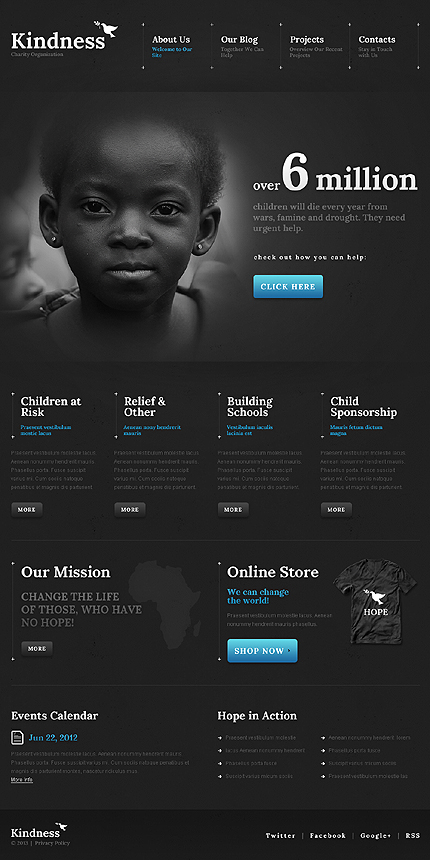 Fellow Feelings: Charity WordPress Theme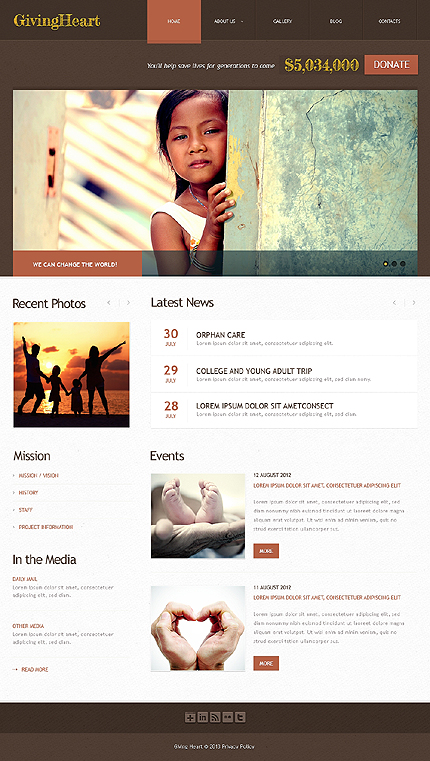 Making the World a Better Place WordPress Design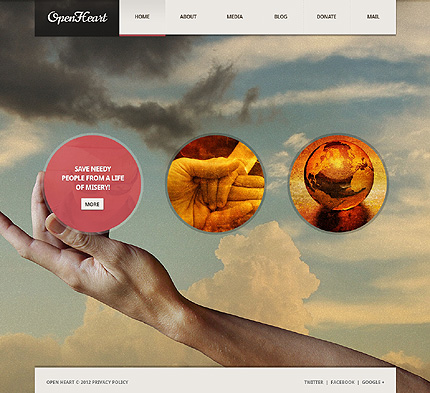 No Violence Childhood WordPress Website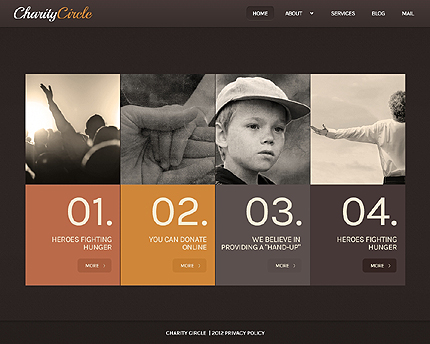 Being Human: Charity WordPress Theme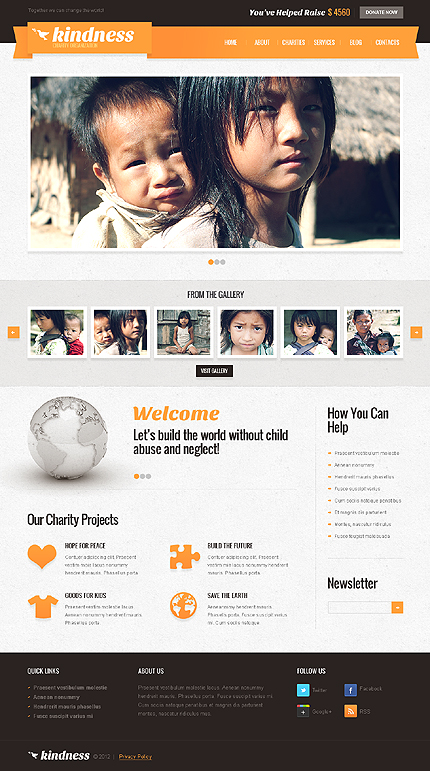 Supportive Local Community WordPress Theme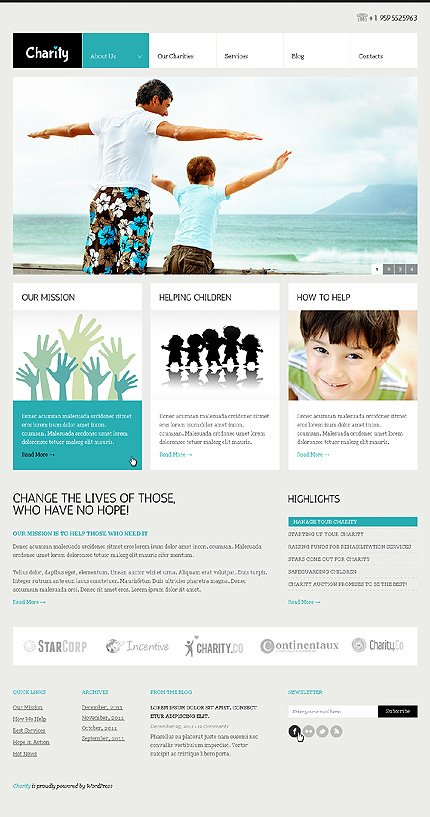 Charity that Saves Lives WordPress Template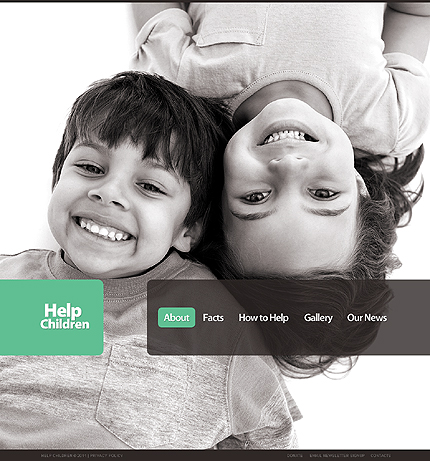 Creating Wonders: Charity WordPress Design