Flat interface is the latest trend of the current world of internet. The combination of attractive colors and typography has made the flat word press designs exquisite and unique. Hence the latest trend of flat designs has gained popularity in the recent times where the ideas of flat designs are further explored and refined.
Distinctiveness of Flat Interface
1. Content Based Interface
The major factor why flat designs are appreciated more today is the simplicity of the concept. The focus of this idea is mainly on the content and designing is the secondary element but unfortunately there are many designers in the market who are still unaware of this latest trend.
2. Easy to Learn
If you Google flat design websites you will come across thousand of flat interfaces each exclusive in its own way. Thus, the collection of websites lay out which are based on the idea of flat design would help you to define your own websites new flat interface. Besides this, you can go through plenty of tutorials, free articles and graphic learning programs to understand this latest concept of web designing.
3. Popularity in Recent Times
An amazing yet surprising element of flat designs is that they are present in the market for a long time but were never noticed much but this raise in the flat interface design is due to many leading websites shift towards simplicity. Therefore we all can now witness the shift easily.
4. Wise Usage of Flat Interface
An important factor to keep in mind while going for a flat design for your website interface is making sure that it goes well with the entire project. At times the flat design doesn't compliment the central idea of your website and doesn't fit together with overall layout of website. The result could be drastic if one doesn't carefully use this designing technique.
5. Retention of Website Visitors
If flat user interface is properly utilized by the designer of the website you may immediately feel the expansive response for the website. The simple effortless things always intrigue the visitors of the websites and hence it could serve as a technique to captivate visitors and keeping them engaged for longer time period.
6. User Friendly Interface
Flat design interface would give an ease to the visitors of the website as it reduces the complexity of the website. The texture of the website seems to be less complicated. The patterns are trouble-free to follow. Shades bubble gradients are effortless but attractive with a shiny effect in them. Besides all these factors the hub is easy to catch up with.
Here I am showcasing some of the best premium flat WordPress themes.
Premium Flat WordPress Themes
Vertex (86 themes for only $ 39!)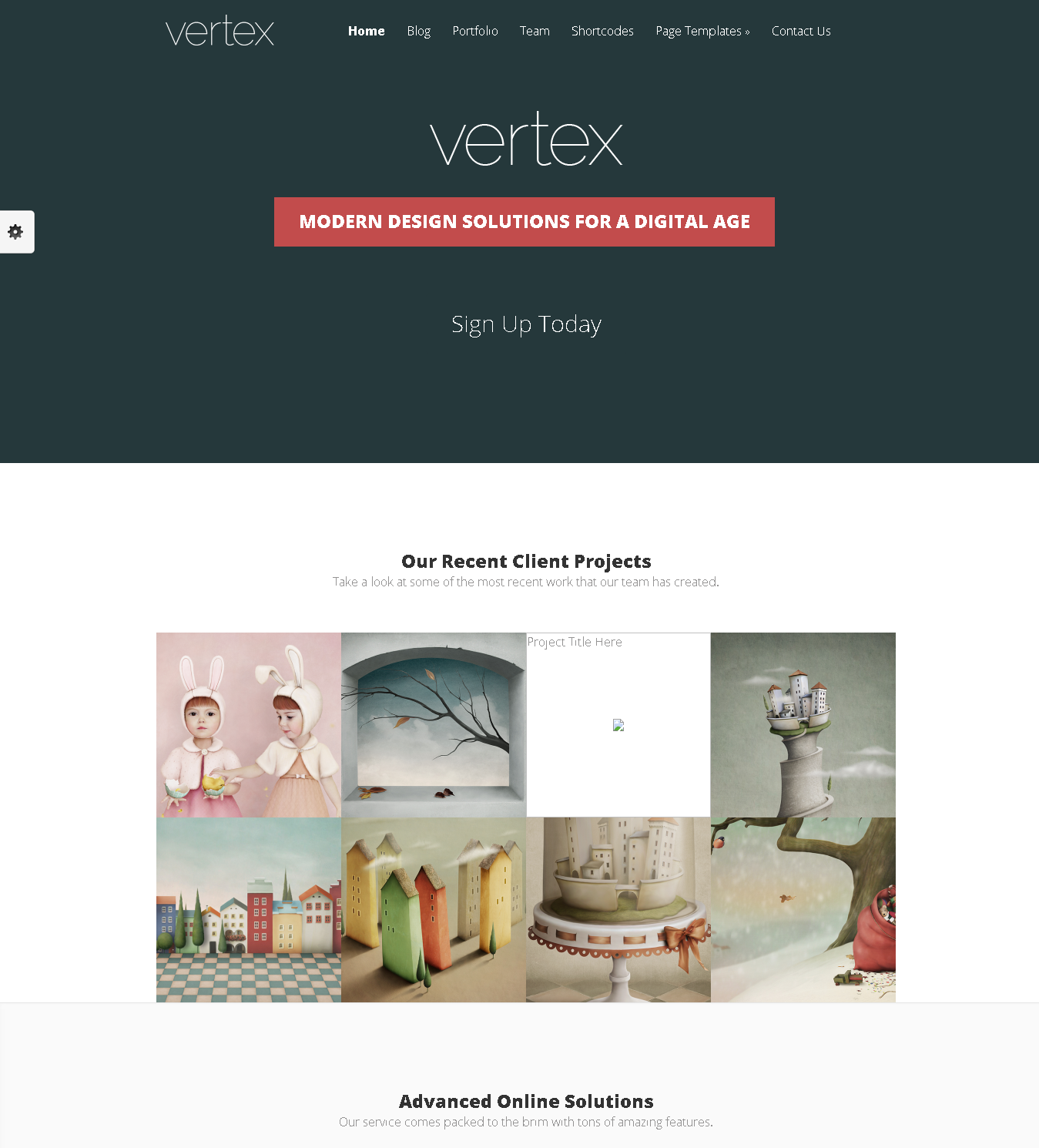 Buy Vertex plus All Other Themes
Flat Responsive WooCommerce Theme ($ 55)
Flat – Responsive Portfolio Theme ($ 35)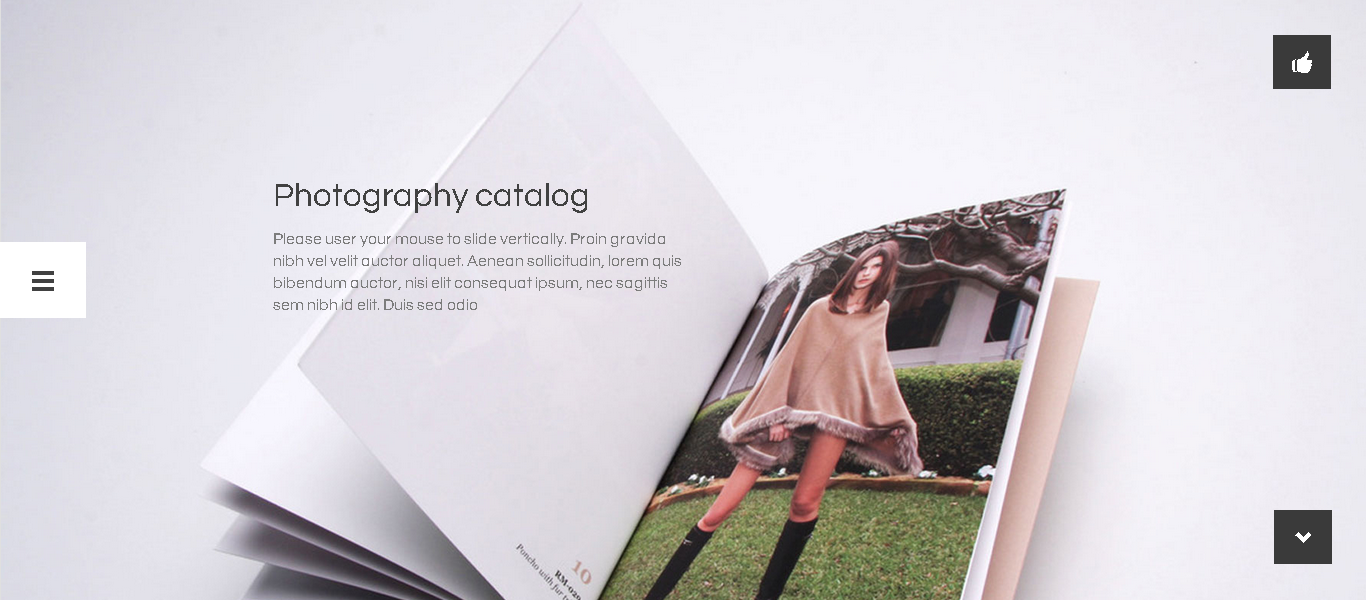 MetroFolio ($ 40)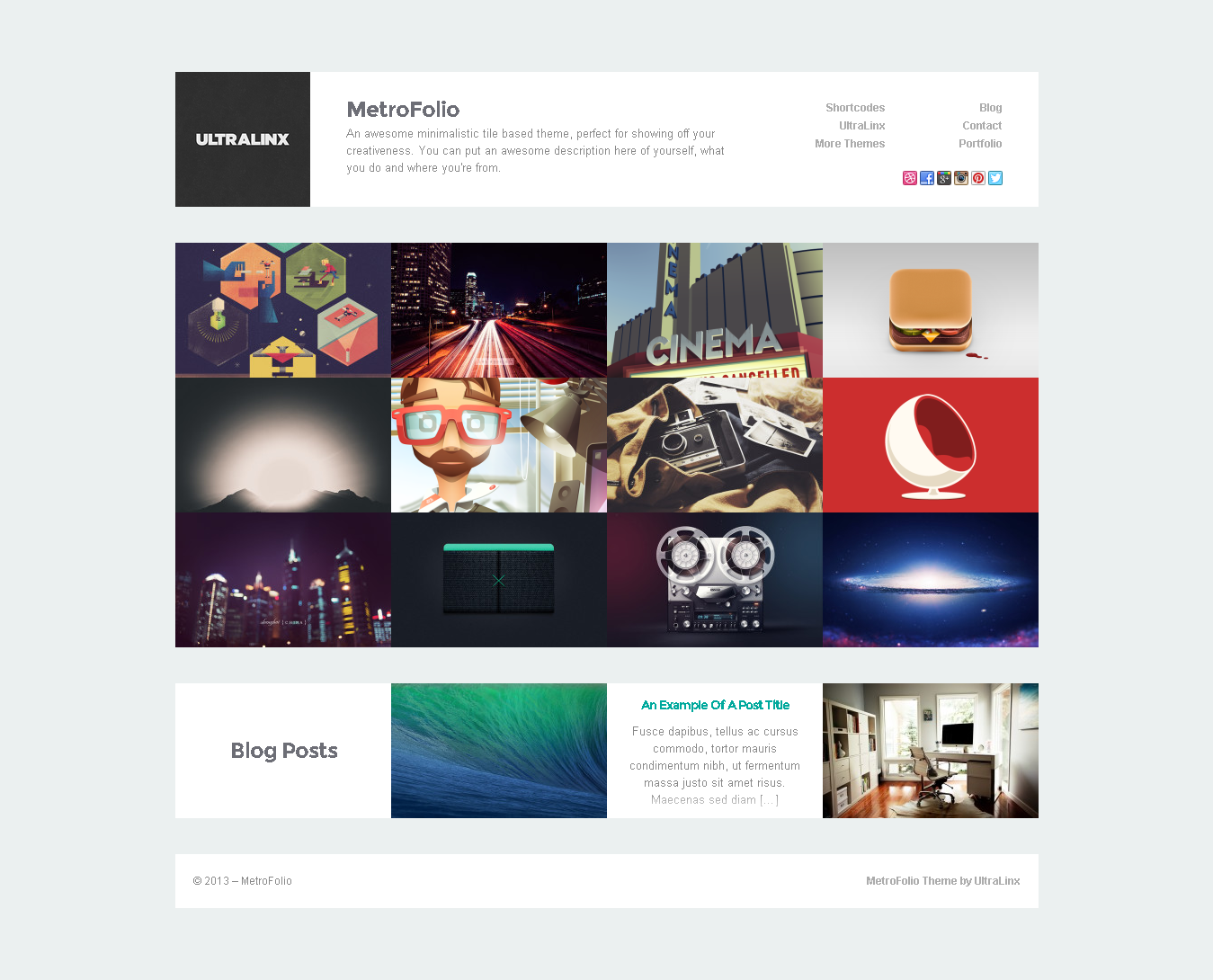 Hypertext ($ 40)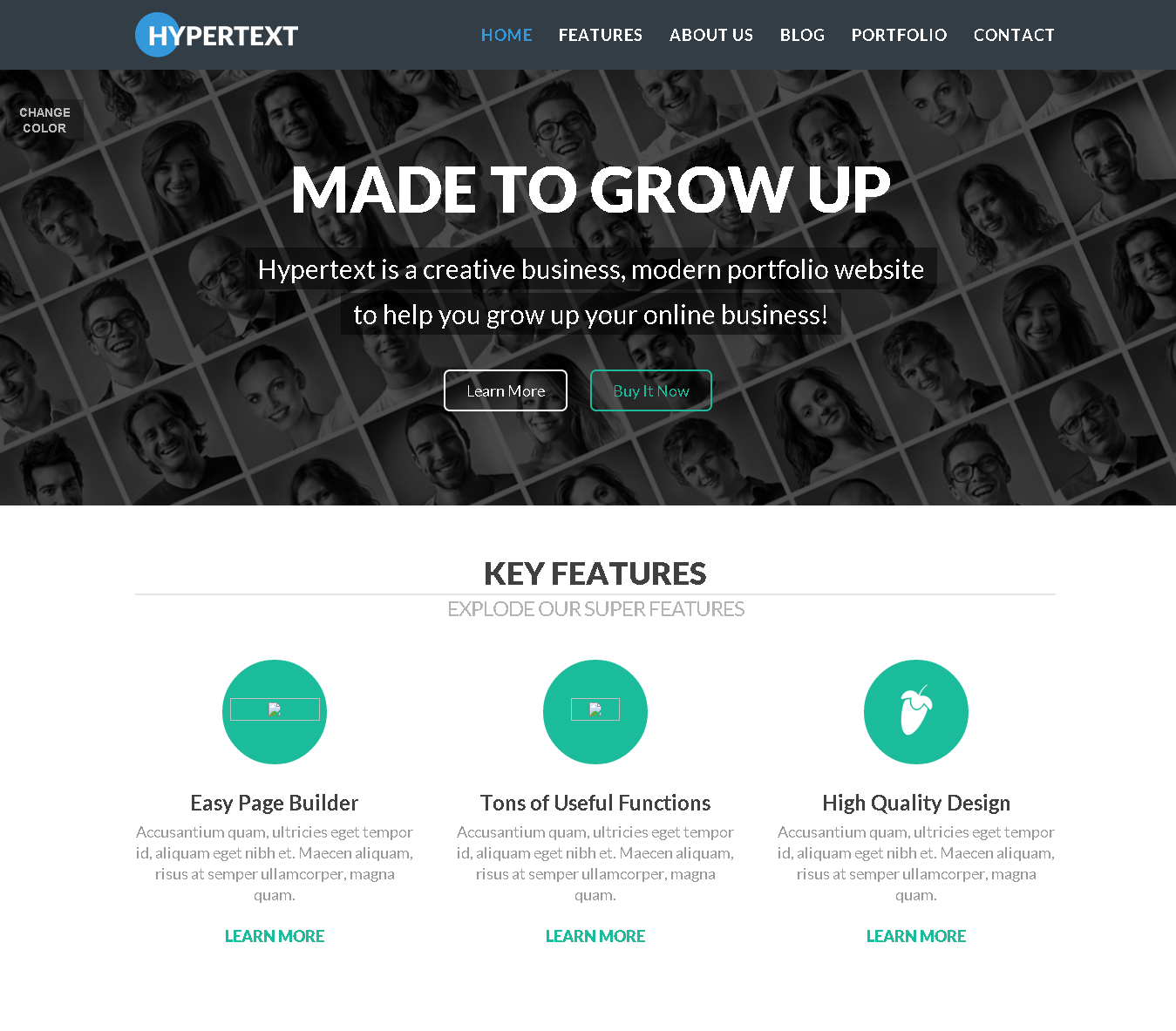 Glider • Clean & Powerful Flat Stylish Theme ($ 45)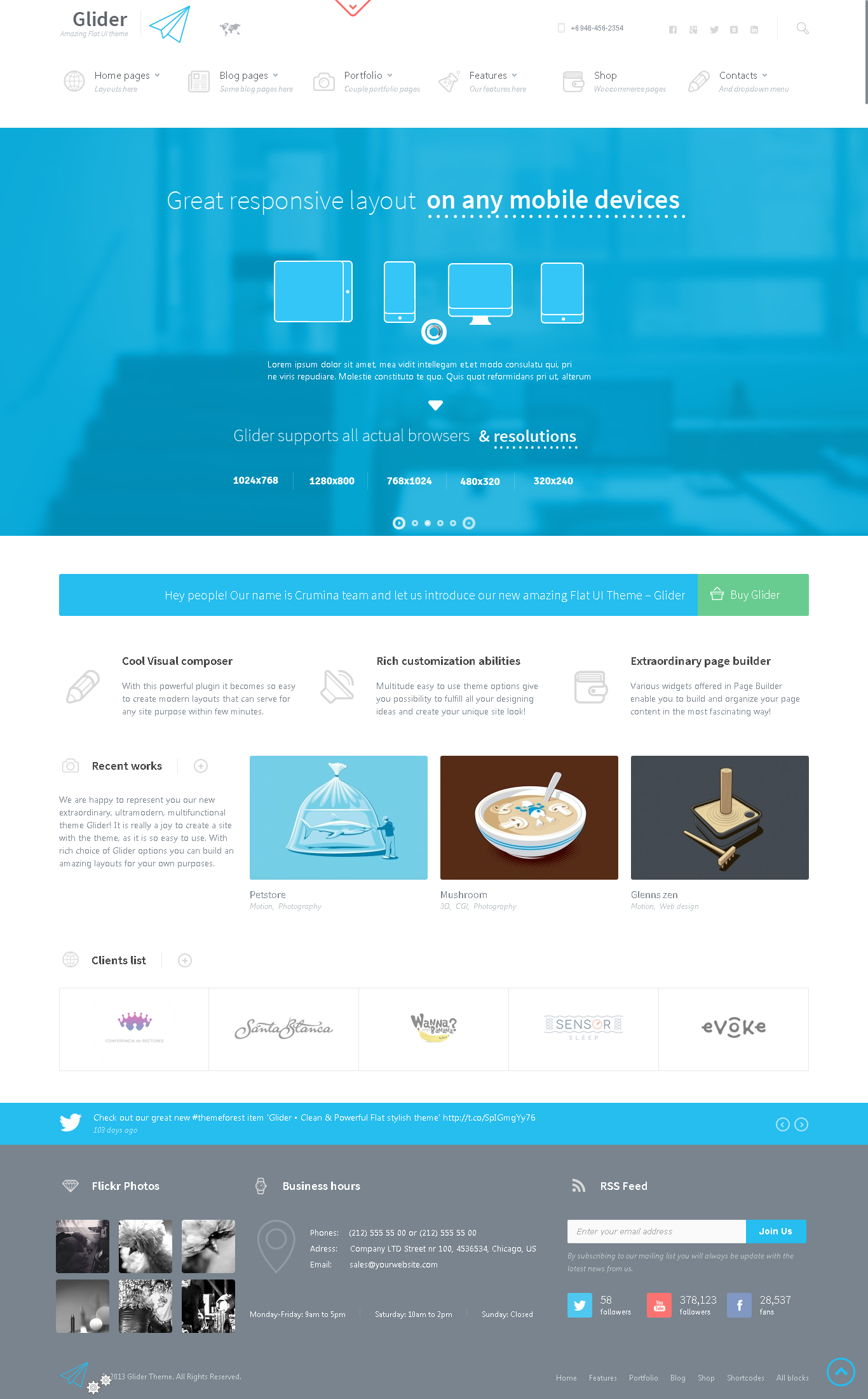 Forest – Flat WP Theme ($ 40)
Alfie ($ 40)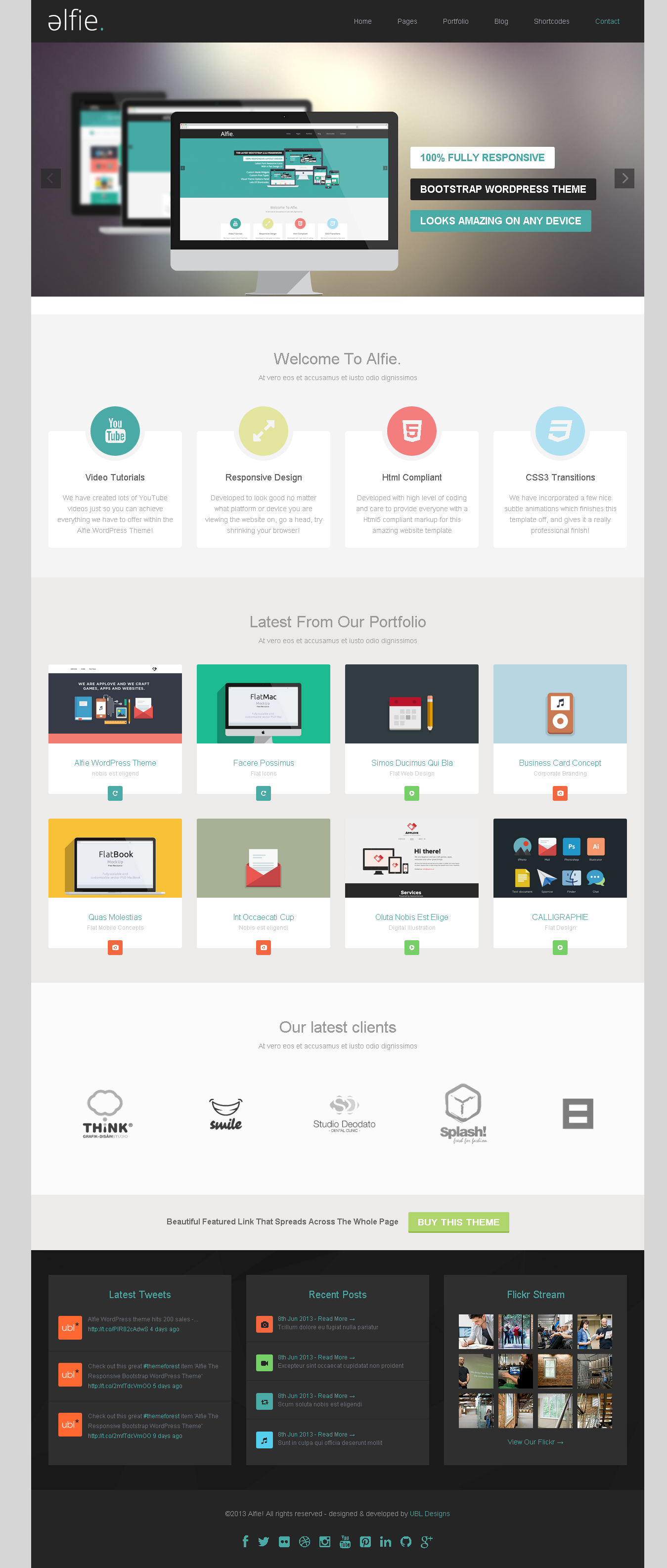 Showy ($ 40)