Now that December has arrived we can start getting prepared for Christmas time, we have been buying our presents and our decorations will be going up later this week in our house.
What if you wish to decorate your WordPress site for Christmas ? There are a few reasons for doing so – if you are a retailer it can help get your buyers in the mood for shopping and if you have a personal site it can be nice for your visitors to help them feel more festive. In this post we will be taking a look at a number of free plugins to add various touches to your site.
Christmas Advent Calendar
Get a random selection of advent calendars from http://www.advent-calendar.net to display on your posts or pages.

Christmas Countdown Widget
Displays a cute Santa Claus Christmas Countdown in your sidebar. Use the shortcode [countdown] to display the countdown on any post or page.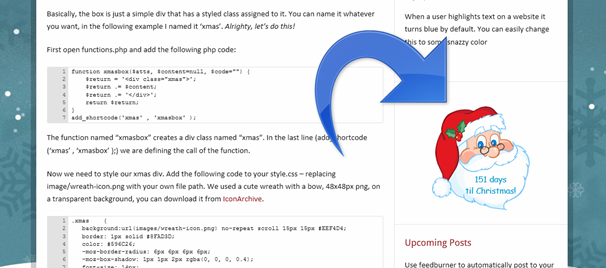 WP Christmas Class
WP Christmas Class allows you to dynamically add a custom CSS class to your body tag during a date range of your choosing. This allows you to add a custom background, colors or any other CSS.

WP Super Snow
This is an awesome free Christmas snow falling plugin with jQuery and CSS3; very lightweight. You can add falling snow flakes to your website and customize these snow flakes using various configuration options in your WordPress Dashboard.

Xmas Lights
Add nice looking animated Xhristmas(Christmas) Lights to the top of site.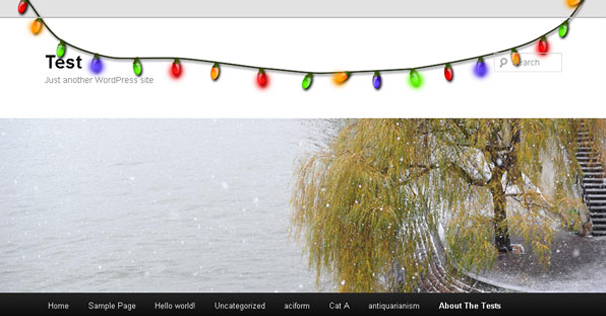 Holiday Message
Holiday Message allows you to add a popup message along with a holiday graphic, over the top or at the bottom of your site.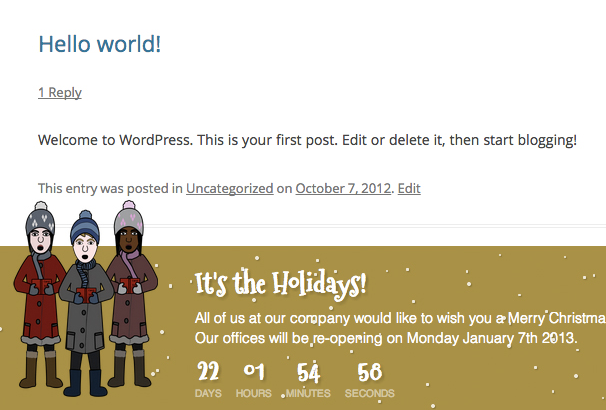 Advent Calendar
A simple calendar plugin to show a list of 24 days before christmas. Each day can be viewed automatically on the current date after it got published.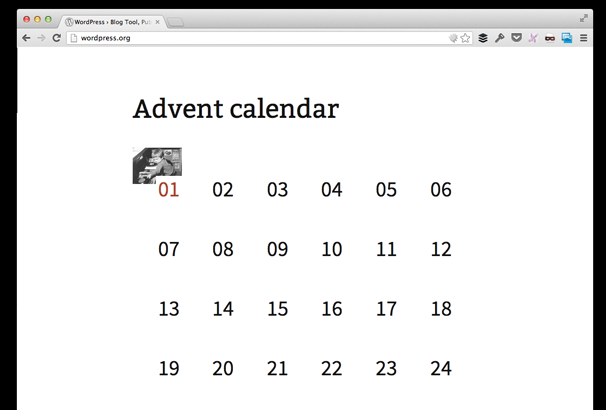 DW Popup Card
Developed by DesignWall, DW PopUp Card is a FREE WordPress Plugin that help you to create a fun and personal popup card for your WordPress Site. Could be used for any season, any holiday, it's quick and fun to spice up your site with personal greeting card poping up when someone visiting your site.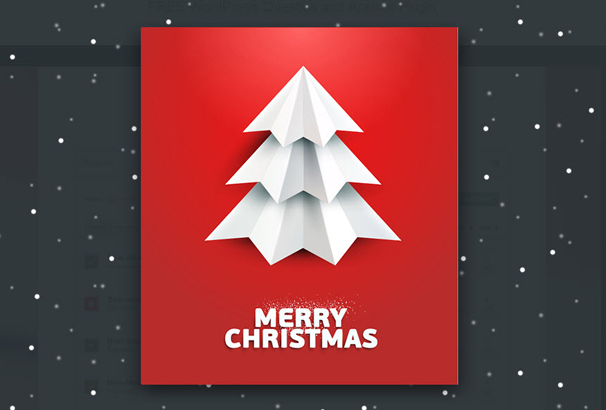 Tribulent Snow Storm
Display falling snow flakes on the front of your WordPress website for a festive presentation.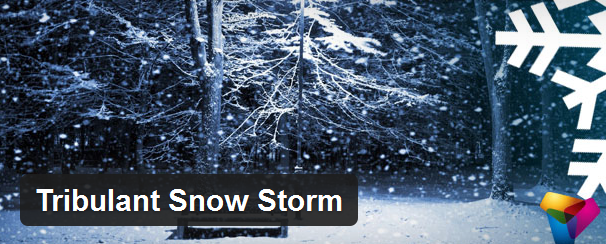 Countdown Clock
Display an animated countdown clock for an event of your choice. Select from a choice of countdown designs, colors and sizes.
Choice of colors for texts and background,
Choice of clock layouts, e.g. vertical or horizontal,
Choice of animations and pictures, e.g. falling confetti background,
Set the texts, date, time and timezone of your choice,
Or use the list of preset events like Christmas, Summer, Olympics and World Cup countdown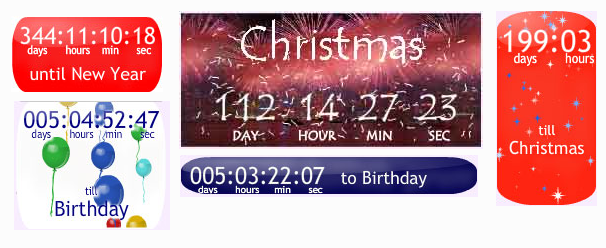 Christmas Card
9 unique cards that fit any website:
Candy bar
Bells
Christmas tree
Door ornament
Raindeer
Santa
Silent night
Snowman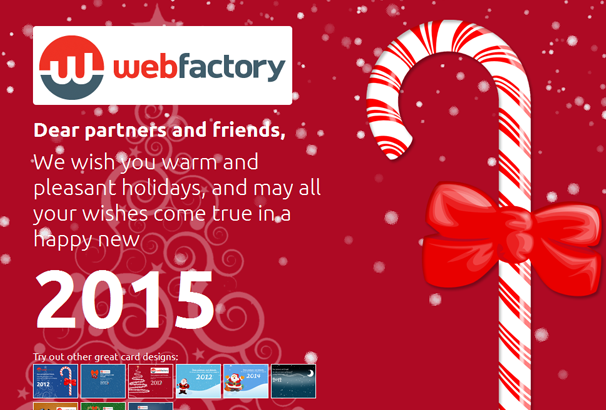 Snow 3D
Snow 3D for WordPress is a premium multi-purpose plugin for smart, fast, modern and comfortable site decoration.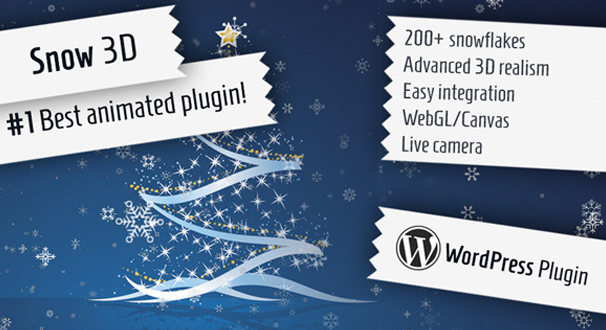 Christmas add-on for Fancy Text Widget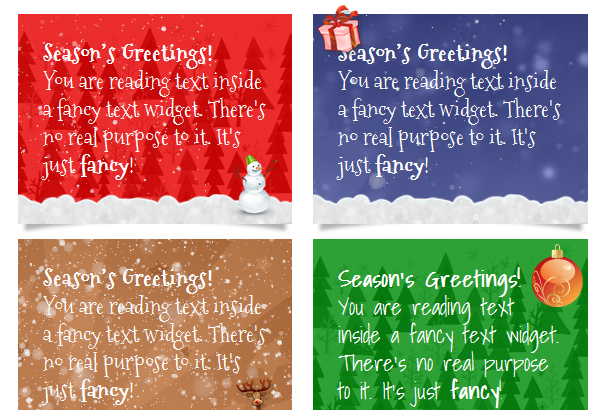 Business Christmas Greeting
We've designed a animated greeting card that is fully customizable , and has many features that will please you and your customers in a new and innovative way.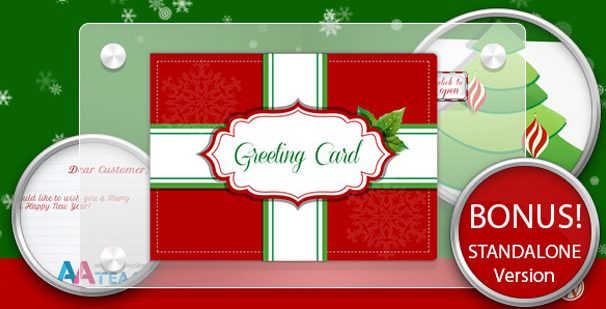 5 Sec Snow
WordPress and non-WordPress versions bundled
works with all themes, CSS frameworks and site layouts
flakes don't cover other elements on the page; you can click through them
melting and rotating effects for added realism
8 options for snow customization