As the clock struck midnight on New Years Eve, many resolutions were being made all over the world. If you own a website, yours might have included a few decisions about your website. Even if you aren't the New Years resolution type, you probably have a few things you'd like to change for your website this year. Maybe you want to make your site run smoother. Maybe you'd like more comments. Maybe you just want more traffic. There's always something you can improve.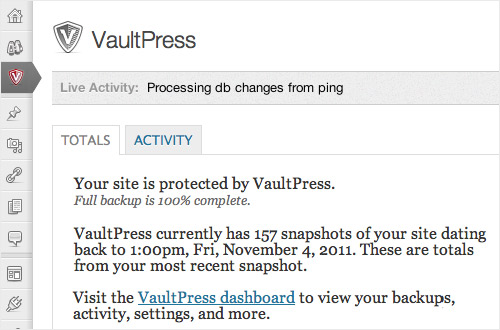 WordPress is one of the most popular website platforms you can use. It's versatile enough to host everything from a simple personal blog to a multi-level commercial website. And with the help of the millions of plugins bringing additional functionality to the platform, you can find a plugin to do just about anything you feel like you need to have a great 2013.
Photodropper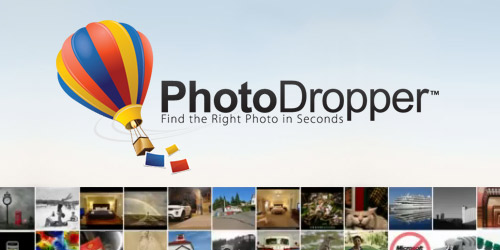 Posts with images are more likely to draw visitors than those without. PhotoDropper is a plugin that makes adding images to your posts less of a pain in the butt. Once you install it, you use it right from the insert media section on your posts or pages. Click the balloon icon and enter the keywords relevant to your search. It searches the Flickr images with applicable Creative Commons licenses you chose during your installation. From there, just click the image you want and you're on your way. This plugin has two versions – premium and basic. If you spring for the premium version, you'll spend $ 3 per image for royalty free stock photos.
EZ Notification Bar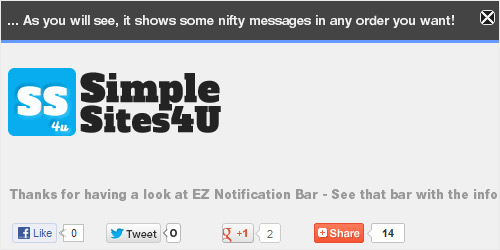 Even if you've designed your site carefully to promote your best content, sometimes readers need a little push. With the EZ Notification Bar plugin, you can draw attention to any content you'd wish. It displays a bar across the top of your website or a specific page on your website announcing whatever you'd wish. It's ideal for websites with products to promote. You could also use it to promote your newsletter or RSS subscriptions.
EZ Notification has a rich administration dashboard that let's you customize endless messages and notifications. You can easily change the styling of the bar, including its position, the design, and the colors. This plugin costs $ 5 to install.
After the Deadline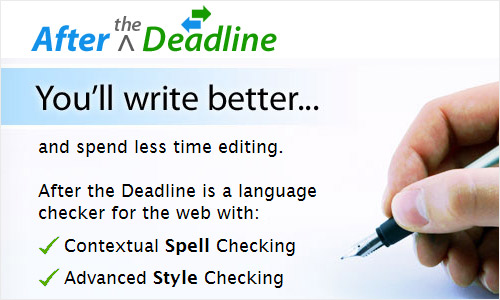 Is one of your 2013 resolutions for your website to have a better grip on your grammar and spelling? After the Deadline may be the plugin you need. Based on the NY Times blog of the same name, this plugin is also available as extension for Chrome and Firefox. It's a language checker that checks spelling, style, and grammar. Taking into account context, it provides writing suggestions right from WordPress's TinyMCE post and page editor. This is great for any website but it's especially useful when you have several people writing for one site because it keeps you all on the same page as far as grammar and style. The After the Deadline plugin is free for personal use on your website. For commercial use, you can use its free server software.
Social Metrics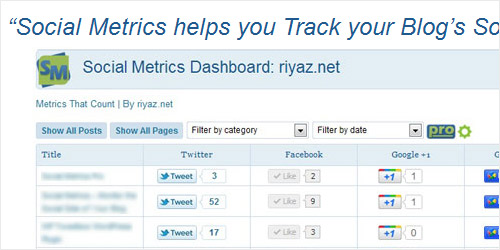 Social media has become an important aspect of any website. Sharing through social media often accounts for a significant amount of website traffic, too. Information on how your site is connected to the social media websites can be helpful in planning your content and style. The Social Metrics plugin tracks your site's performance on social media websites.
The plugin adds a backstage admin dashboard and information directly in WordPress admin bar. It works with Facebook, Twitter, and Google+, among others. Once installed, the plugin shows information like how many times your posts were shared on these sites or the performance of those posts once on the sites. Social Metrics is free to download and use.
Woo Dojo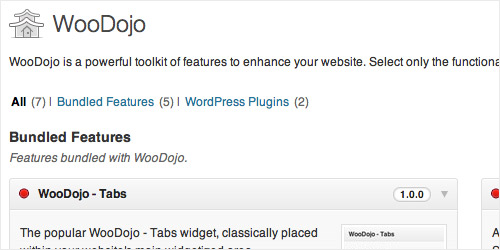 Woo Themes is a big name in free and premium WordPress themes. They also release plugins to help users customize those themes. Its latest release, Woo Dojo, is a combination of useful tools in one plugin, including a shortlinks tool, a maintenance mode skin, and a custom CSS code screen. There is also a tool to let you preview your widget changes, a dynamic menu changer, and a tool to make the HTML editor easier to use with more labels. All of the tools require activation before use and add a backstage dashboard to control them. Taking its name from the brand's ninja mascot, Woo Dojo can bring a host of new functionality to your website with one plugin. It's free to use.
Elegant Page Builder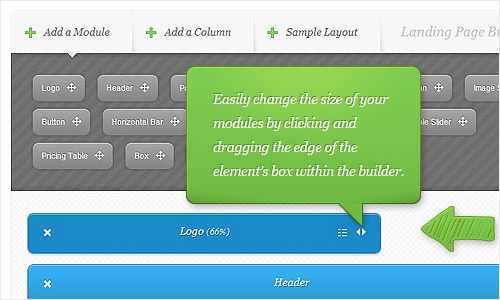 Elegant Themes is another premium theme site that sometimes puts out plugins to attract new users and assist their current ones. One feature its customers requested frequently was the ability build custom pages. While Elegant Themes allows you do that with certain themes, some of its older ones don't have that feature. The Elegant Page Builder helps solve that problem.
Ideal for building landing pages and placeholders, Elegant Page Builder has countless modules you can use to create whatever your site needs. For example, you can use the testimonial module to add quotes from your customers along with an image. Or you might use the buttons modules to design and create custom button images on your page. Everything's available through drag and drop functionality. You don't have to be using an Elegant Theme to use the plugin but you do have to have a membership to use the plugin.
WordPress Like Locker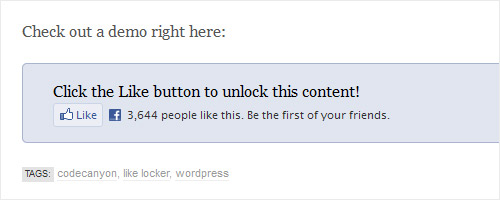 Reports put the number of Facebook users at over 600 million. That's a lot of clicking power. If Facebook is a big part of your website's plan to success, you need to harness that power. WordPress Like Locker is a plugin that forces the reader to like the content before being able to see it. It uses IP addresses to remember who liked what so if the reader returns, it doesn't ask him to like it again.
You can use WordPress Like Locker to lock an entire post or just a portion of each one. It's foolproof, too. There is no way to view the content until you've liked it. The admin panel let's you customize the code for the box. This plugin costs $ 7 to install.
Social WordPress Widget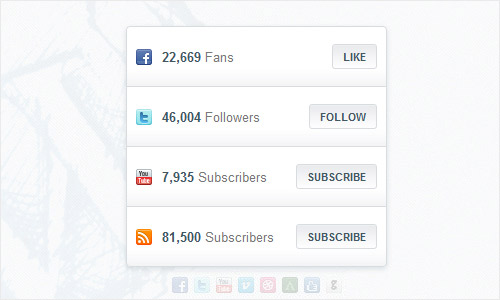 If you want to use social media to drive website traffic, it's important that you incorporate your brand's social media profiles into the design of your site. Many website themes come with these already built into the design, but just as many don't. You can use Social WordPress Widget to display icons and links to Twitter, Facebook, and Google+. Your readers can find your profiles and interact with This plugin is easy to use. After installation, you just add it as a widget to your website's sidebar. This plugin costs $ 6 to install.
CommentLuv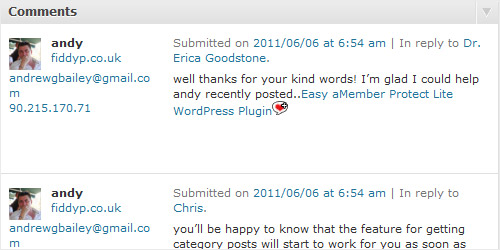 Comments are the lifeblood of most websites. One reason many readers comment on blogs is to draw attention to their own sites. CommentLuv is a plugin that entices those readers by taking the link the reader inputs as her site and using it to display the title of her last post. Linkbacks can help with search engine ranking and general traffic. It's like giving commentators a little thank you gift.
CommentLuv allows you to customize the look, position, and content of the section it creates under each comment. You can also decide whether to let the reader choose which post it will display. There are both free and paid versions, based on the purpose of your site.
Fanciest Author Box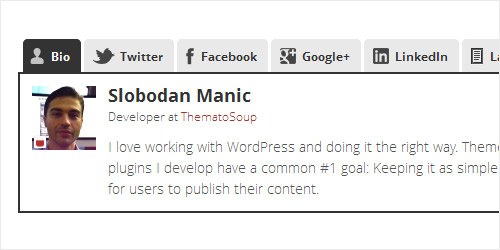 Author boxes are popular on sites written by several authors. They give a bio and pertinent links for that particular author under each post. Some themes have these built-in but if your doesn't, consider using Fanciest Author Box. It features several information tabs, including bio, social media profiles, and latest posts. You can also design a custom tab. Fanciest Author Box allows you make it blend in with your theme by customizing the code with unlimited color scheme options. The plugin is $ 10 to purchase for unlimited use on unlimited sites.
VaultPress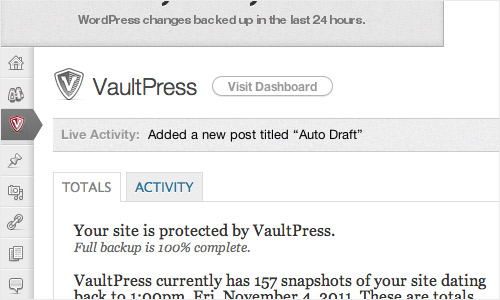 Stuff happens, especially to websites. It could be as simple as a server failure or as nefarious as a hacker, but at some point you'll probably have a website problem. VaultPress lets you back up and restore your WordPress site if something bad happens. It features real-time backup and automatic restore services while you wait. You can also get free site migration help and one-click fixes for security threats. There are three levels of pricing for VaultPress: basic, premium, and enterprise. Pricing can range from $ 15 per month per site oto $ 350 per month per site, depending on your needs.
And it comes from Automattic, the web development company behind WordPress itself, so you can be confident in its ability to work with your WordPress site.