Free WordPress Plugins play a immense role in website designs today. Most people have never heard about them, and only few people have an interest in how a beautiful and user-friendly website is created. Still, the majority of us are literally "living" on the internet, and some would say that we take it for granted. Billions of people are online each second of the day, whether it's through their slim Apple laptops or bulky Gateway desktops, their trendy smartphones or multitasking tablets.
If you are a businessman, you should not overlook the potential on the Internet. We're talking about massive opportunities that could easily pass you. Just imagine the multitude of people who are using the Internet every day—that's a lot of prospect clients, isn't it?
Fortunately, easy ways to cope up with these website-driven business opportunities are within reach. One of which is through the content management system, WordPress. You have heard of it, for sure, but let's just pretend you haven't. WordPress is today's most popular publishing platform used for constructing websites and blogs in overwhelming numbers. It is a free open source platform, and it is highly customizable. WordPress has empowered websites for large names such as CNN, People Magazine, New Your Times, PlayStation, and Ford.
With almost 20.000 free WordPress plugins available, it is fair to say that these have become one of the most popular features of WordPress. With plugins, you can extend WordPress' abilities beyond the features installed with it. This huge catalog of free "click and install" features is tremendously helpful when you build your website, but it can be time consuming to find the best free WordPress plugins. It is like looking for a needle in a haystack. To help you get started we have compiled 20 top free WordPress Plugins (the following are actually included in the 2012's Top 100 Best Free WordPress Plugins of the Year). Enjoy!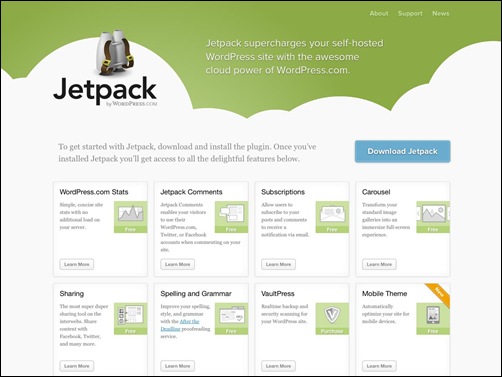 Jetpack is one of the best free WordPress plugins available. It comes with a truckload of features that will help you lift the standard of your WordPress site. Here are some of its features: it has a concise stats without additional load on the server, it has a system that enables social networking comments, it has an Akismet-backed contact forms, it has a mobile themes included and it also has an embedded media feature supporting major sites such YouTube,Vimeo, and Digg and much more.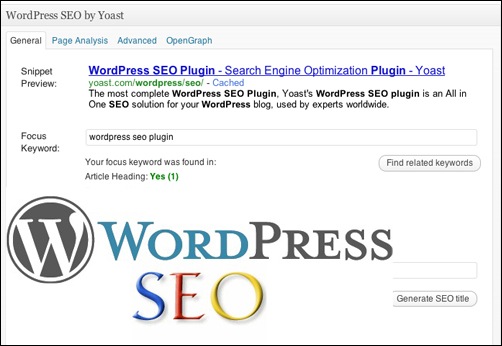 Although WordPress is well-equipped with SEO applications, there's still rooms for improvement. Actually there's multiple SEO plugins available online. That's because SEO is one of the most essential task in getting your website on the map. WordPress SEO is an excellent choice. It offers you a multiple of means where you can manage all your SEO matters.
Captcha For WordPress – MORE INFO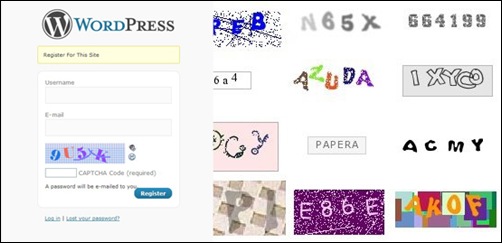 Implementing security Captchas into web forms will be possible with this plugin.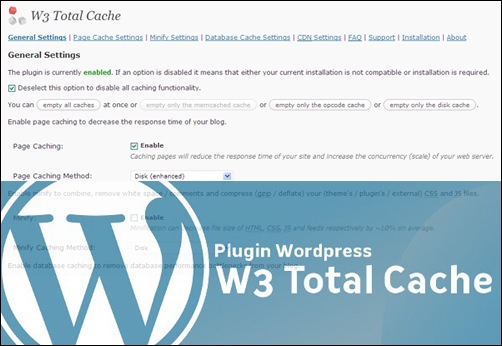 Do you know why this is one of the best WordPress plugins free? It's because W3 Total Cache will help you increase your website loading speed. This will improve your visitors' user-experience and give you vital SEO points. This plugin is recommended by dozens of web hosts such as WP Engine, Host Gator, MediaTemple, and more.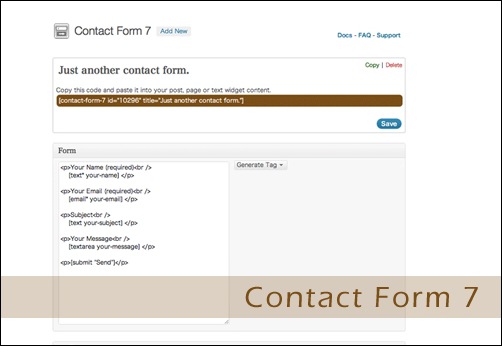 When you are building your website you will most likely need a contact form. It is always a good strategy to connect with your visitors and get the opportunity to send them emails. A very suitable free WordPress plugin for adding this feature is Contact Form 7. The plugin is very easy to use and it is flexible. It can handle dozens of contact forms and it is supported by CAPTCHA, AJAX submitting, and Akismet's file uploading (spam filtering features). Contact Form 7 is very popular and high rated plugin.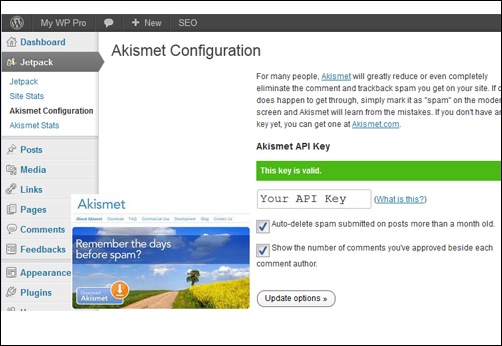 Akismet is one of the top free WordPress plugins. It protects us from spammers and it saves a lot of precious time. The plugin investigates visitor comments against Akismets web service to know whether it's a spam or not. It also lets you review the spam that it catches under the "Comments" screen.
It also has new features for this year! It has a history of the comment status so that you can easily know which comments were spammed or unspammed, which comments were cleared or caught by the Akismet web service. It also has a feature that reveals the misleading and and hidden links.
Google XML Sitemaps – MORE INFO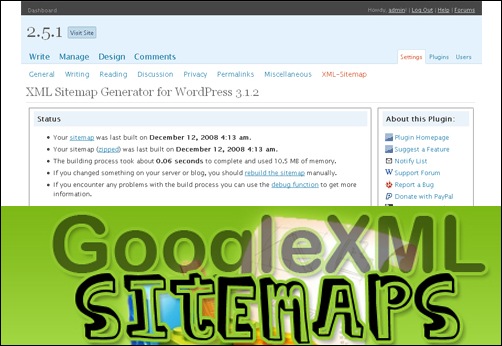 If you want your web page to be more successful, you should have an XML sitemap. It's a must have for SEO reasons. Your site will be more accommodating and a "nice" experience for Google spiders. It will be easier for them to see the whole structure of your page. Thus, this plugin will help your site to be indexed by huge search engines such as Yahoo, Google, Bing and Ask.com. It always notifies these major engines whenever you create a post about your new content.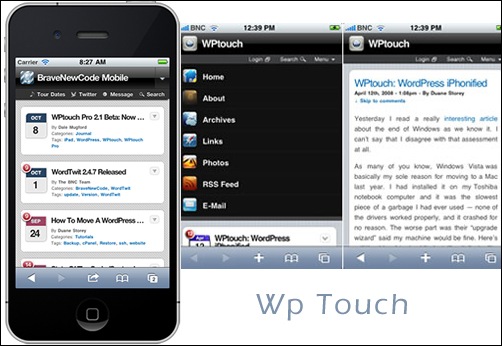 More and more people are visiting your website from a mobile device. Having a mobile friendly website is therefore essential. This highly popular plugin will allow you to implement a mobile WordPress theme and provide mobile visitors with a good looking website.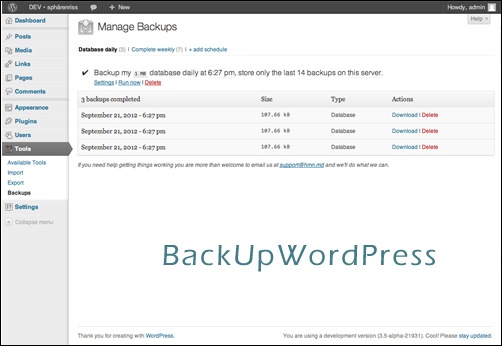 Building a popular website is hard work. As times go you will have more and more files. These files are important to your business and you need an easy way to back them up. The BackUpWordPress is a good solution to make sure that all your files, posts and databases are recently backed up.
Pretty Link Lite – MORE INFO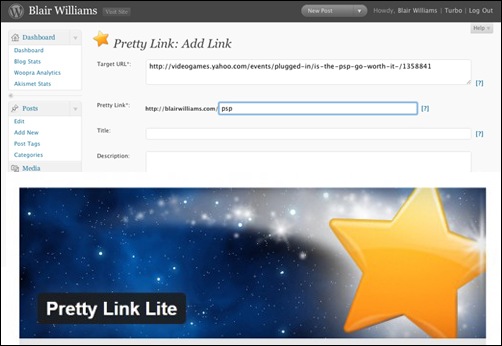 This free WordPress plugin helps you to shorten outbound links by using your domain name. Pretty link also provides you with a complete report of how many clicks the links have had. It can actually work in two ways for you. It can be a solution for cloaking your affiliate links, or it can actually enhance the reach of your website by spreading your links on comments and forums of other blogs.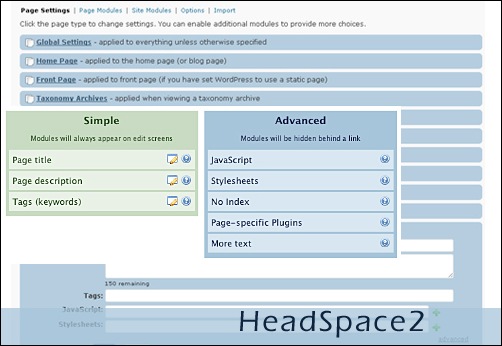 Headspace2 is one of the most helpful free SEO plugins. It is an all-in-one free plugin that can manage a wide variety of SEO tasks. You can tag your posts, provide descriptions that can enhance your page ranking, construct custom titles, change the theme whenever it is necessary, run plugins even though they are disabled, and more.
It also has various shortcuts that can diminish your efforts.You need all this because the meta-data configurations are very tiresome and complicated.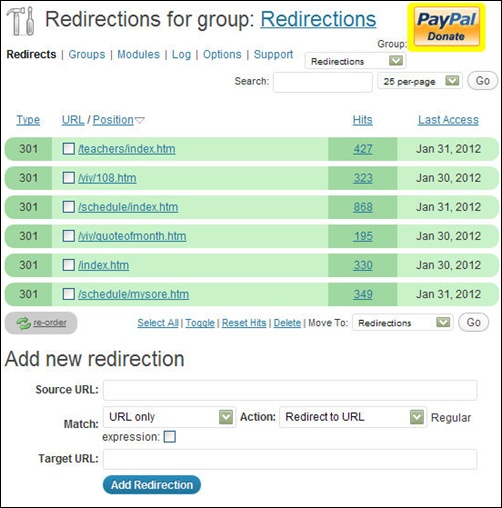 Redirection is another important tool for SEO reasons. It can help you manage all your redirection's, record more than 400 errors, and tie up some possible loose ends in your webpages.
FlexiPages Widget – MORE INFO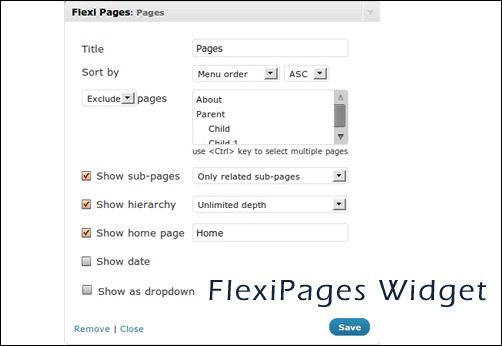 FlexiPages Widget is a very customizable sidebar widget that can list pages and sub-pages on your sidebar. It has very user-friendly controls with various of options. It has an option to exhibit sub-pages only in parent and related pages. It has an option that can easily select and eliminate some pages from getting exhibited in the list.
WordPress Editorial Calendar – MORE INFO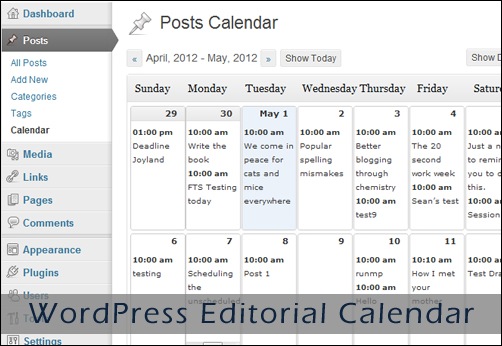 WordPress Editorial Calendar is a website / blog organizer. This plugin has a crisp editorial calendar of all your posts both in the past and in the present. With this plugin, you can drag an article from one date to another. You can even edit them and more. This is very helpful if you posts articles daily.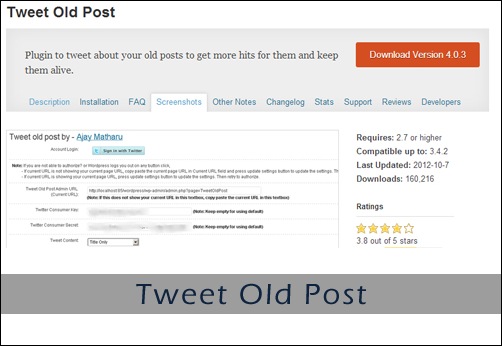 The Tweet Old Posts is a free WordPress plugin which is designed to tweet your older posts in order to get more traffic to your website. This will also help you in keeping your old posts alive and you can put it on autopilot.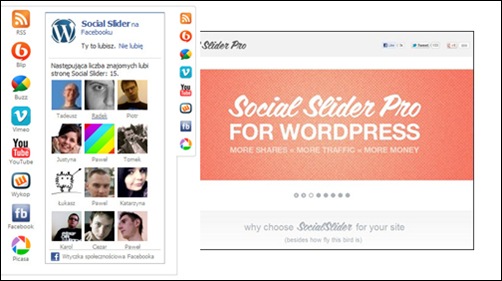 Social Slider will add links to social networking site profiles in a box that float on the left side of the screen.
Grownmap Anti Spambot Plugin – MORE INFO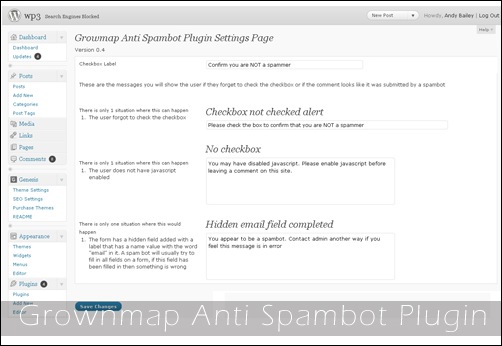 Grownmap Anti Spambot Plugin is another plugin that can help you protect your website from spam, especially spambots. It dejects automated spambots by a check-box added to the webpage, asking the author of the comment whether they are a spammer or not.
This plugin-against-spam is less trouble than most of its colleagues. This is because instead of entering a captcha, the author will just click a box—a box which is generated through a javascript so the automated spambot will not see.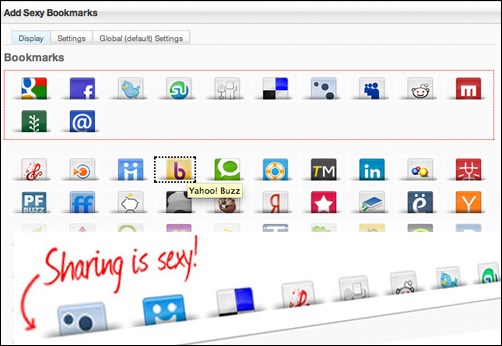 Social media is "the" communication medium of this generation. Aside from its power to unite the whole planet as one, it is also a powerful marketing tool. People nowadays are into sharing stuff online. Used the right way, Social media platforms can help you with your website branding pursuit. Adding Social Media to your website is easy if you use a free WordPress plugin. SexyBookmarks is one of many plugins, but it is a good way to get started. This plugin will allow you to put various social media sharing buttons on your web pages. It is very easy to use and very customizable. It also has features that will lure the readers to share your site.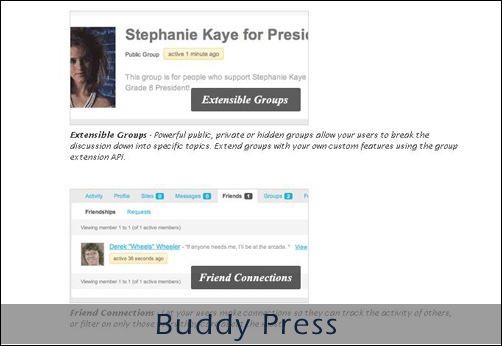 Buddy Press is a WordPress plugin which will allow you to build a social network or forum on your website. It allows users to sign-up and to send message the other users. This way you can build a group of people with the same interest and interact with them to grow your business.
Broken Link Checker – MORE INFO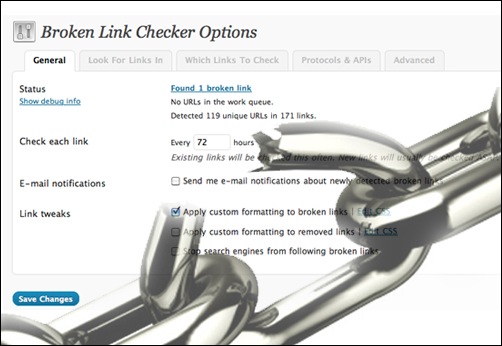 You can't avoid broken links to occur on your website, and when it happens, finding them can be a quite difficult task. It is wise to remove them because of SEO reason and user-experience. Luckily, there's a plugin that can help you called Broken Link Checker.
This plugin helps you check for your broken links with ease. There will be a notice on your WordPress dashboard if a broken link is found. The plugin can also notice you via email and it can even find missing images. You can edit the links directly from the plugin's page.