Beautiful icons are the rainbow sprinkles on top of a delicious website sundae. The ability to craft icons that blend together is almost compulsory. Any UI designer should be more than willing to jump onto the path of icon design. Although it is jarring and difficult, consistent icon design greatly improves the value of any interface.
The road to creating uniform icons is paved with sweat and tears. Maybe some blood if you pound the keyboard hard enough. But truly the best way to learn about icon design is through lots of practice and repetition. It won't be an easy journey but if you stick it out through all the hurdles you'll learn many great secrets to icon design.
Follow a Style
The one defining factor of a successful iconset is the relationship between each icon. Figure out a distinct style and stick with it throughout the design process.
Uniformity should mean a collection of things which appear as one thing. The best icon sets truly feel like a "set" and not some haphazard collection of miscellaneous designs. Spend a bit of time looking through the many different freebies available online.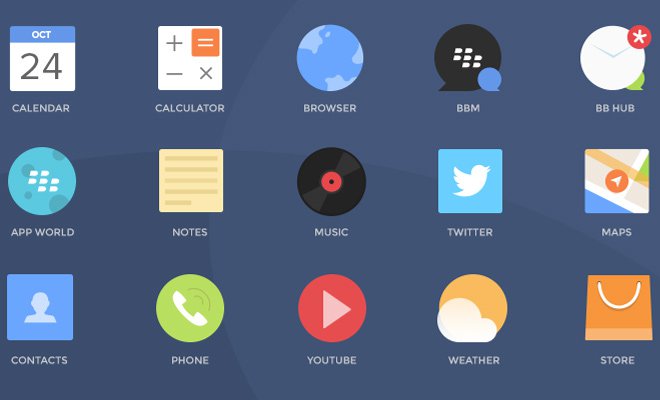 Style is something that you learn through practice. But you can pick up different styles by looking at what other designers have created. This will give you a sense of what's out there and offers a glimpse into different techniques you might employ in the future. Just be sure to keep yourself focused on style. As long as each icon looks similar the whole set will most likely come out looking fantastic.
Color Schemes
The use of color is naturally important when it comes to design. But when crafting a unified iconset the color of each icon should play nice with the others. For example a lighter pastel iconset shouldn't include more saturated hues mixed into the bunch.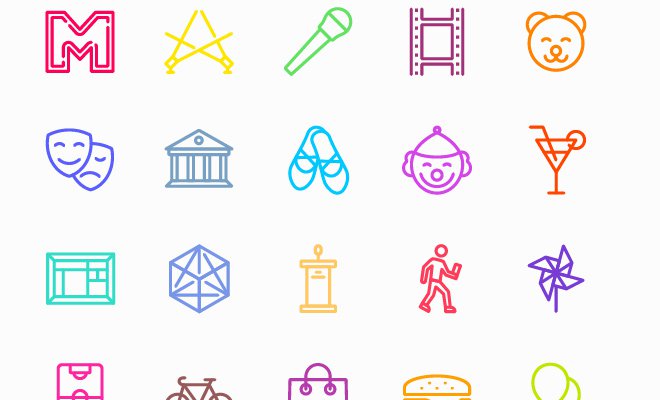 And similarly a bright vibrant iconset like these event icons should hold that vibrancy throughout each design. When first getting started you may avoid color by creating icons that revolve around a single color like all white or all black. This is a good way to focus directly on properties such as composition, framing, shapes, and path manipulation.
Beyond the basics everything else needs to be learned through practice. Study what other icon designers have created and put together a color swatch or pantone. This may help you see a clearer picture regarding how to choose specific colors or styles.
Tutorial Basics
Possibly the quickest way to learn icon design is by following tutorials. Online blogs and magazines frequently publish outstanding icon tutorials which delve into the process using Photoshop, Illustrator, and even Sketch.
Many designers think that you need to be an artist to create icons. Although artistic skills may help, you really just need to understand the software that you're using. Adobe Illustrator is a vector-based program which is perfect for large scalable icons. Photoshop also has these capabilities, yet both programs work in a different manner.
Learn your preferred design program and really master the fundamentals. Tutorials aren't supposed to teach you everything, they're only meant to cover the basics. After following a number of tutorials you'll begin to understand the basics and grow more comfortable improvising on your own.
This is the true beauty of learning design via the Internet – everything is at your disposal. All the information you could ever want is accessible at the tips of your fingers.
Copy Existing Icons
Once you've grown beyond the level of basic tutorials it's recommended that you venture into your own unique terrain. This can be accomplished through your own ideas or copying other ideas. When first getting started it's much easier copying other professional designers to learn from their skillset.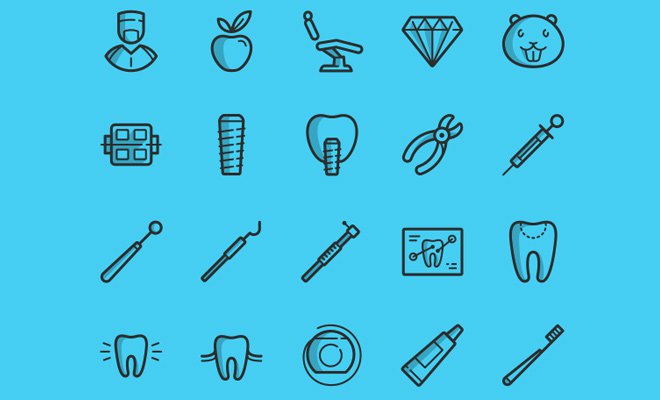 Creating an iconset in a copied shape & style requires a certain level of understanding. You may understand how you want it to look, but it's tough to replicate the shape exactly as needed. This is part of the reason that practice is so important.
As you learn how to copy other shapes you'll be able to make them up from scratch. There's nothing quite as frightening as staring at a blank document unsure of where to begin. A guided step-by-step tutorial can it may be easier but at some point you have to let go of the training wheels.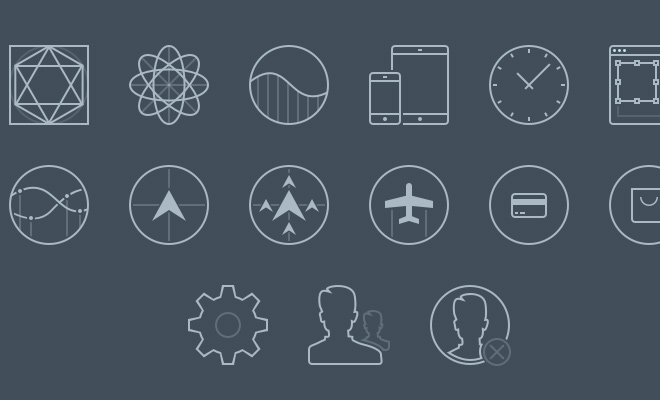 A great habitual practice routine is recreating icons that you think look awesome. Maybe try adding a few other icons into a set once you've been able to copy other designs. Also be sure to push yourself beyond just one or two styles.
Line icons have been really popular recently but are oftentimes overused for their simplicity. A designer should create line icons because they fit the website, not because they're easy to make. A professional icon designer practices many different styles and expands their options accordingly.
Iconset Freebies
Perhaps the best way to learn is by studying what other designers have created. If you can familiarize yourself with common styles then you'll be more capable of recreating them yourself. Once you gain a heightened proficiency then designing unique icon styles will become like second nature.
But if you're looking for some ideas then be sure to check out the following freebies. Each of these iconsets are free to download and manipulate on your own. Each set is free to download in either AI, PSD, or Sketch file formats.