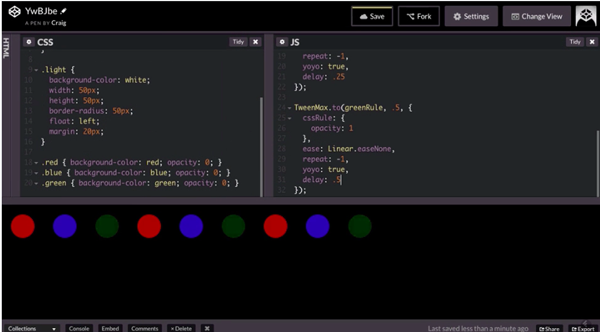 The GreenSock Animation Platform is a powerful JavaScript library for animating HTML elements in the browser. In our new course, Advanced Animation With GSAP Plugins, you will learn how to take your GSAP animations to the next level using the plugins that come with the platform.
What You'll Learn
Our recent GreenSock Animation Platform: First Steps course covered the fundamentals of GreenSock animation and introduced you to the platform. 
In this new course, you will go beyond the basics of GreenSock animation as Envato Tuts+ instructor Craig Campbell takes you on a tour of the plugins that ship with GSAP. You'll learn about animating on a curve with the Bezier plugin, animating CSS rules, using directional rotation, and more.
Watch the Introduction

Start Learning With a Free Trial
You can take our new course straight away with a free 10-day trial of our monthly subscription. If you decide to continue, it costs just $15 a month, and you'll get access to hundreds of courses, with new ones added every week.
If you want to see more of what's possible with GSAP, check out the GreenSock items on Envato Market.