To mark the day, we're celebrating some incredible Indigenous designers from around the world, as well as sharing some interesting research carried out by the University of Newcastle which focuses on things to remember for Indigenous web design.
But first…
Did You Know?
Indigenous Design Study: Design Issues
A research paper by the University of Newcastle called Identifying Cultural Design Requirements for an Australian Indigenous Website studied key traits for building websites that are designed with Indigenous communities in mind. The paper looks specifically at building a site for the Wollotuka community, however, it also brings together many other studies and learnings that can have wider use.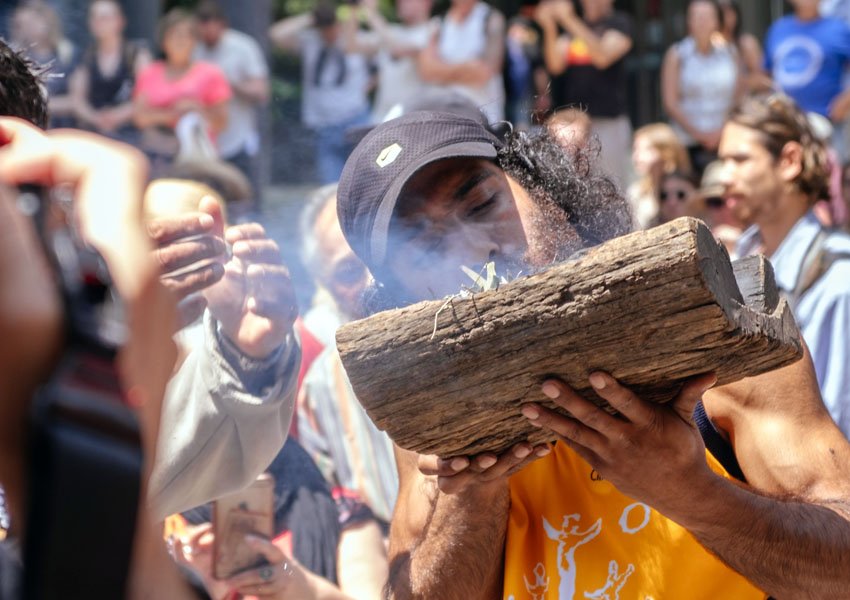 It first summarizes design issues that can prevent websites from being accessible to Indigenous communities, including:
Use of non-local images (scenes, faces, architecture, and customs can affect learnability (Barber & Badre 1998).

Icons considered international are not necessarily understood globally (Brugger 1990).

Cultures vary in how they represent numbers, time, and dates (Callahan 2005; del Galdo 1990).

Using icons versus text for navigation can affect error rates and task completion times depending on culture (Choong & Salvendy 1998).

Translation of the menus, boxes, and icon text can also be problematic because the length of words varies between languages (Dray, 1996).
Indigenous Design Study: Tips for Indigenous Web Design

The same study also collates tips and advice for making web design as inclusive as possible for Indigenous communities, for example:
Any representation of Aboriginal knowledge needs to address the characteristics and cultural practices (Pumpa et al. 2006). This includes traditional practices such as dance and song.

With landscape playing an important role in Australian Indigenous stories (Turner 2006), this motif can also be an important element within digital environments.

Familiar images of concrete things that are understood and loved are the key communication device and are a text in themselves. Use of local pictures and images of people are essential (Williams 2002).

Navigation by images is preferred over navigation linked to words (Williams 2002).

Provide multimedia-rich environments rather than text-based and incorporate a range of audio and visual techniques to encourage usage. (Fischer 1995, Buchtmann 1999).
8 Incredible Indigenous Designers and Design Agencies
Of course, every designer is unique and there are countless examples of amazing Indigenous design across the globe. However, we've shared a list of some designers and design agencies that have caught our eye recently. If there's anyone else you think should make the list, please add to the comments below!
Based in Toronto and the Wasauksing First Nation, Ontario, Maaiingan Productions specializes in graphic design, web development, video production, and photography with a focus on identity/brand development and advertising.
The team has experience with First Nations and Métis communities, including community outreach, facilitation, and strategic planning. Their work includes web design for the Chiefs of Ontario Education portal, which includes relevant iconography and colors (as pictured).
An award-winning Indigenous artist and printmaker, Darby Raymond-Overstreet was born in Tuba City Arizona and raised in Flagstaff Arizona.
She explains that working with patterns is the most illuminating way for her to explore and expand her understanding of the world. Much of her work is linked to identity.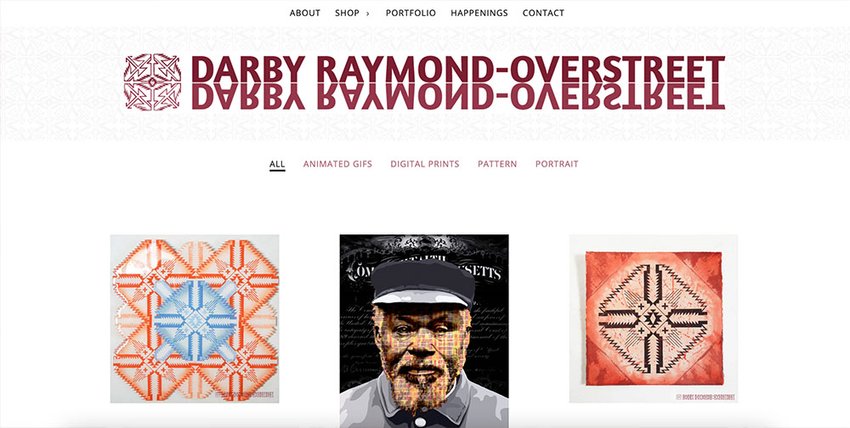 Based in Ontario, Katie Wilhelm is an award-winning Indigenous artist, designer, and marketing consultant.
With website design being one aspect of her wide remit, she created the Nokee Kwe website design and brand strategy, which means "Working Woman" in Anishinaabemowin. The organization assists Indigenous and non-Indigenous youth in the surrounding community with employment, training, and transitional training.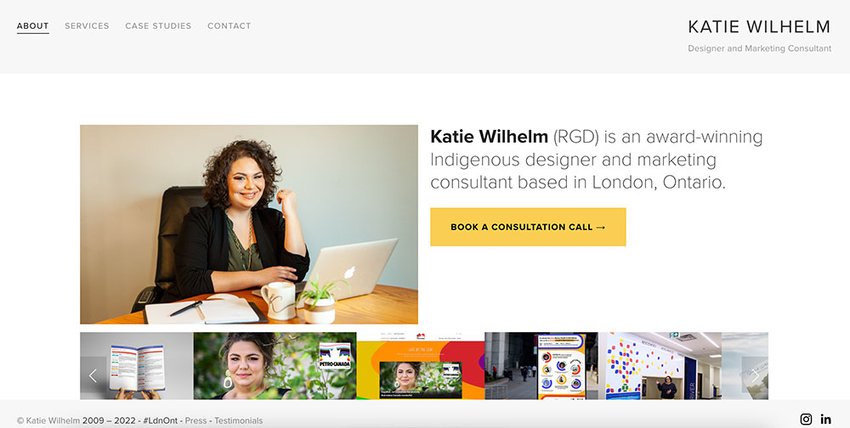 As a 100% Aboriginal-owned and operated creative communications agency, Nungala Creative produces bold, creative content with a distinct Aboriginal voice.
Established by proud Warumungu / Wombaya woman Jessica Johnson, Nungala designs for a wide array of platforms, including print, product, animation, illustration, social, broadcast, and brand development.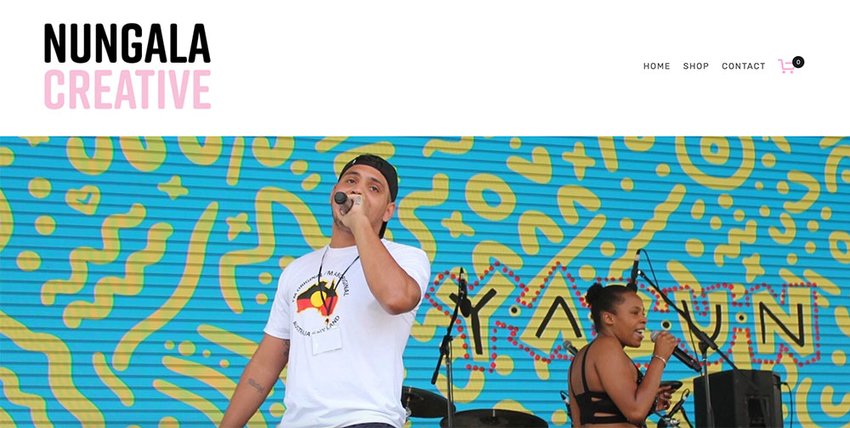 An Indigenous Graphic Designer based in Manitoba, Canada, Joshua Hunt combines traditional colors and motifs with modern design elements. His work includes design for the annual Winnipeg Aboriginal Film Festival (pictured) which celebrates Indigenous achievement within the film industry.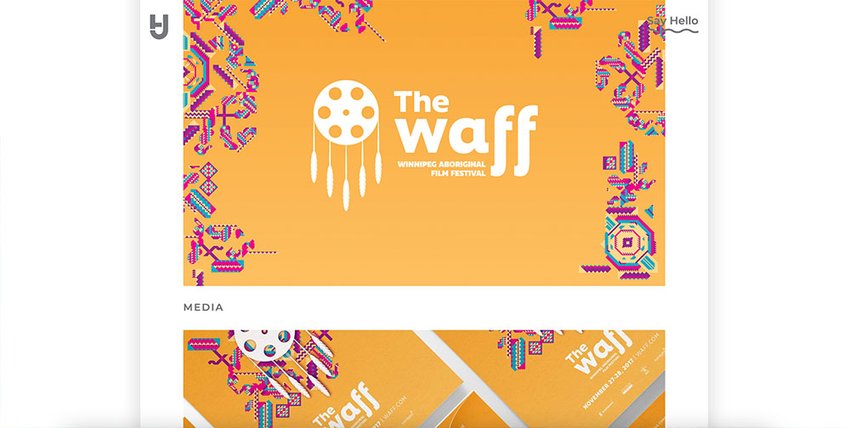 Ingeous Studies is an Aboriginal and Torres Strait Islander design and digital creative agency with 25 years of experience in the creative industries, specializing in Indigenous graphic design. Their work includes web design for Marrawah Law, Australia's leading Indigenous legal firm.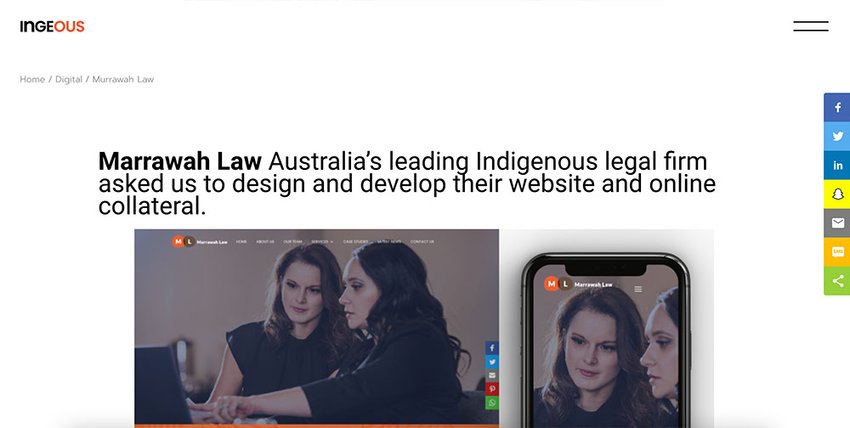 A Chippewa Cree creative, Big Knife specializes in graphic design and illustration. She explains that she threads the Rocky Boy Indian Reservation landscape, the Cree language, tribal stories, and Chippewa (Ojibwe) blossoms. Her signature design is bold, precise linework and vibrant palettes.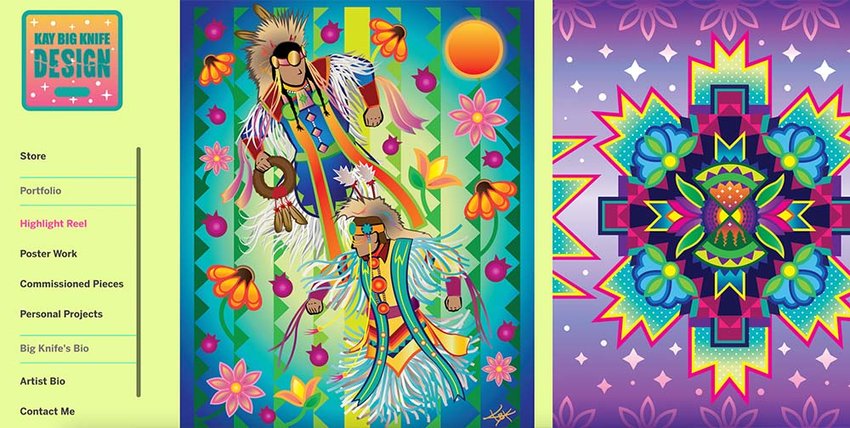 Based in Victoria, Canada, Animikii is an Indigenous-owned technology company that works with leading Indigenous-focused organizations from all industries to drive positive change through technology. Their work (pictured) includes developing a subdomain for BC Museums Association – Indigenous Resources.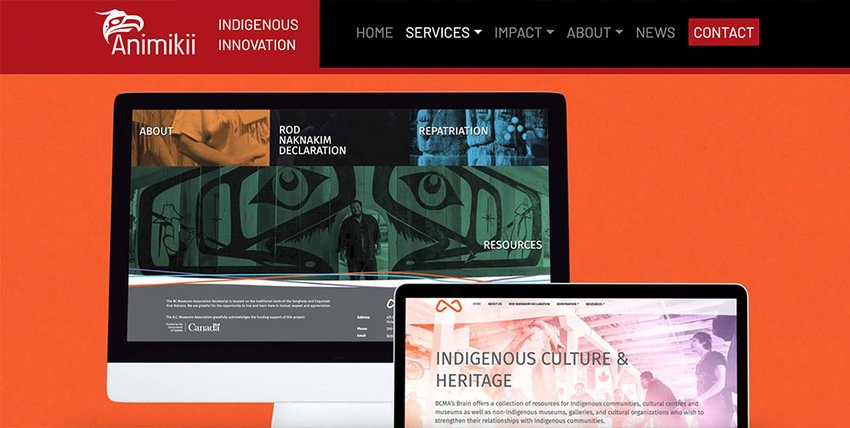 Head over to the Envato Foundation to learn more about how we support and partner with indigenous charities and organizations. Take a look also at 10 amazing Indigenous designers to follow on Instagram too.