As the weather cools and the Halloween spirit is thick in the air, thoughts of bone-chilling autumn projects start to play on every creative's mind. That's why it's important to have the best horror fonts in your digital toolbox.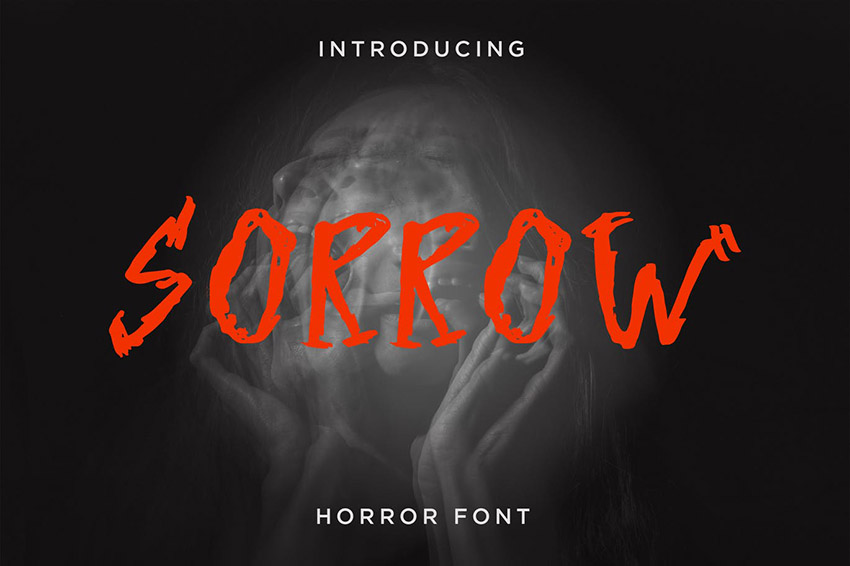 Ready to create the perfect scary movie soundtrack cover or fall sale flyer? Discover 30 unique horror film poster fonts to create chilling designs. Check out this collection of our favorite cool horror fonts from Envato Elements and GraphicRiver!
30 Thrilling, Chilling, and Spooky Fonts
Storytellers know the design of horror. They use creepy writing fonts and dripping typefaces to mimic their favorite visuals related to fear. And you can achieve thrilling designs by knowing how to incorporate the right fonts into your work.
Feeling mischievous? Create a haunting design using horror-inspired fonts from Envato Elements and GraphicRiver. Enjoy 30 creative styles with many spooky elements.
Need a custom old horror font instead? We can still help! Check out the design professionals at Envato Studio for all your font needs!
Cool Horror Fonts From Envato Elements for 2020
There's a wide selection of great horror film poster fonts right now on Envato Elements. We'd like to show all of them off, but we'll settle for sharing 20 of the best horror fonts you can use with your Envato Elements subscription! 
Named after the famous movie, the Exorcist horror font gives off a spooky vibe. Not only does it include the Latin alphabet and punctuation, but this horror film font also has a full number set. Try out Exorcist for your Halloween promos or movie posters.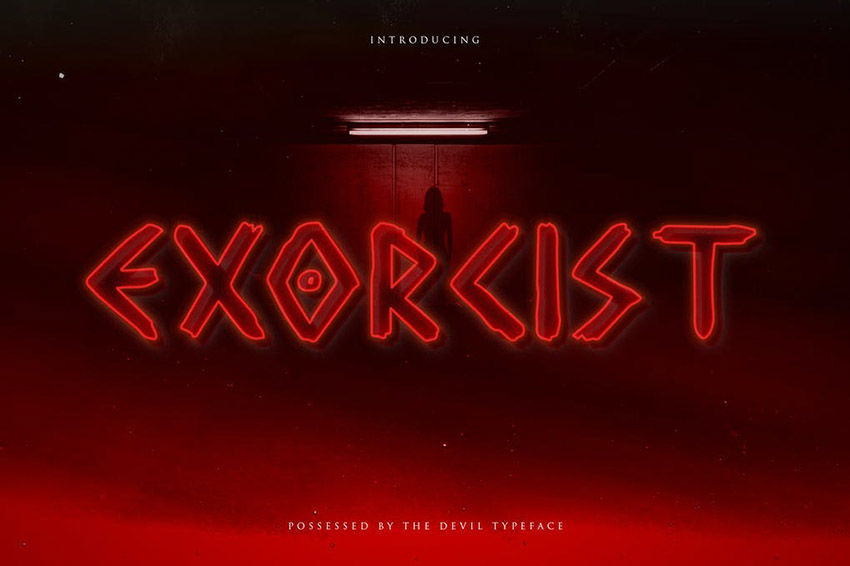 This scary text font is enough to chill the blood—or at least enough to drive traffic to your scary-good online deals in the fall. Sorrow is great for physical promotions too. Thanks to its large size, it's the perfect display font for posters.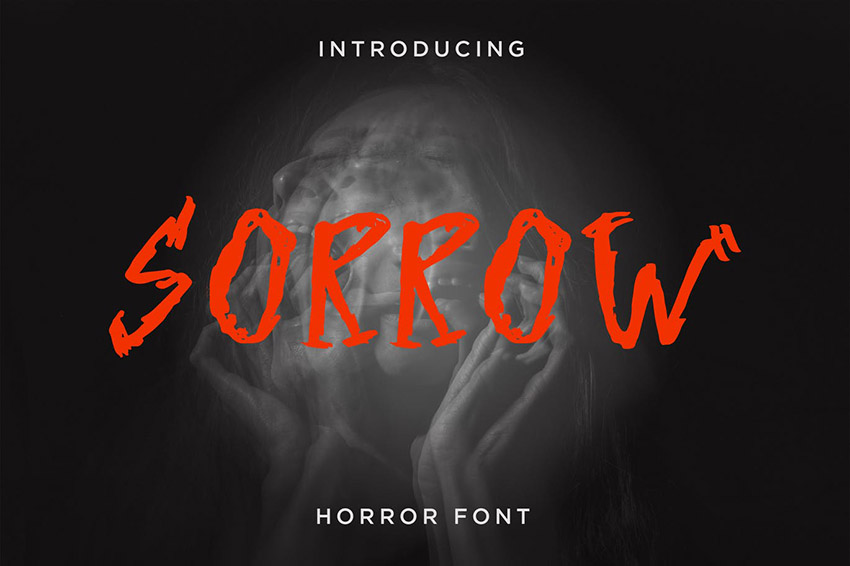 Are you creating a short horror film and need the perfect creepy writing font for its poster? Then enter Jacmax. This zombie movie font is designed for displays. Jacmax also doubles as a creepy font for online use. It's easy to use on PC and Mac computers.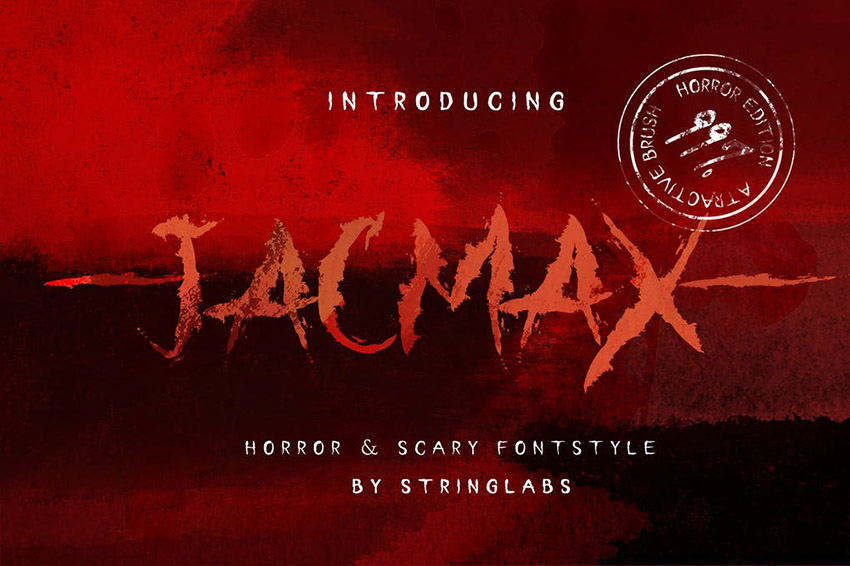 Not every horror movie font needs jagged edges and slashing strokes to create a scary effect. Just look at Dark & Black, for instance. It looks both refined and creepy. Try out this eighties horror font for a chilling Halloween-themed commercial or personal project.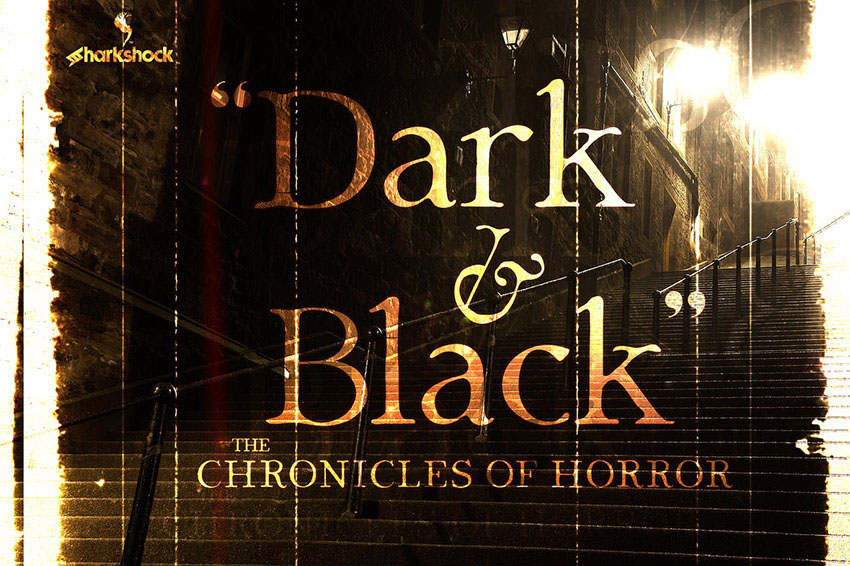 Font designers know how to set the mood. And Gallow Tree is an old horror movie poster font that knows it's spooky! Create the coolest Halloween poster around or decorate your products with unique details. Set a mood that no one will forget with this typeface.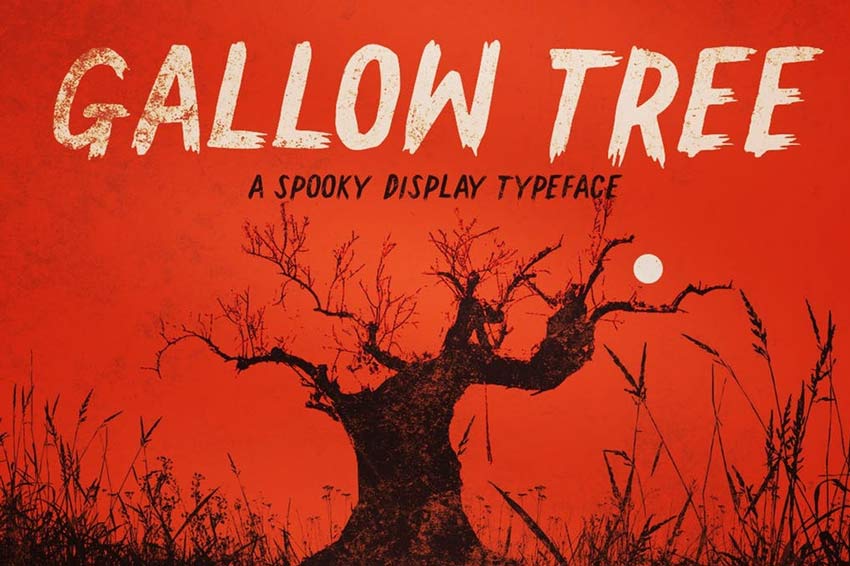 Some creatives get inspired by their favorite scary movies. And this old horror movie poster font is certainly no different! Covenant features an intense design with long letters and a lot of creepy energy. Thrill your audience with this mysterious, creepy writing font.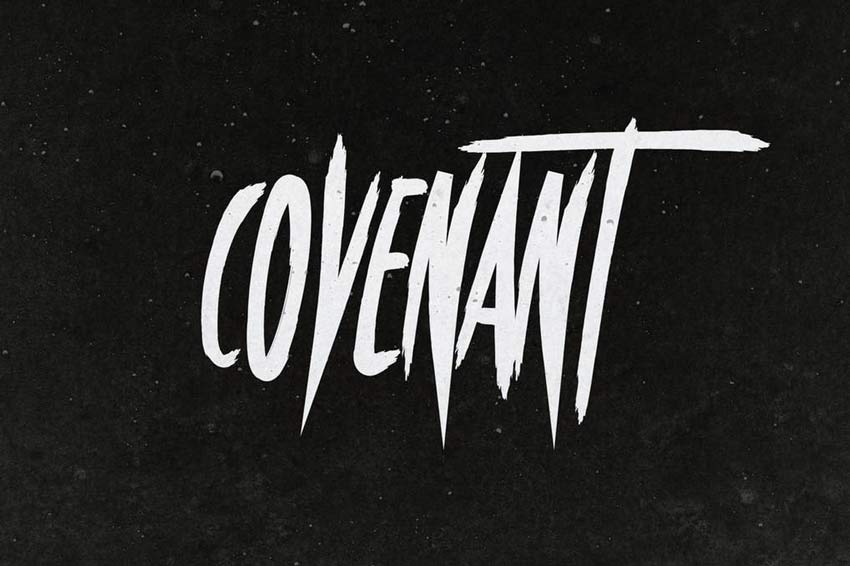 A clever contradiction, the Horror Joys font is packed with tons of energy. It's a handmade typeface that aims at delivering scary vibes and includes additional blood splatters to help. Use this horror film font on cool posters, apparel, and more!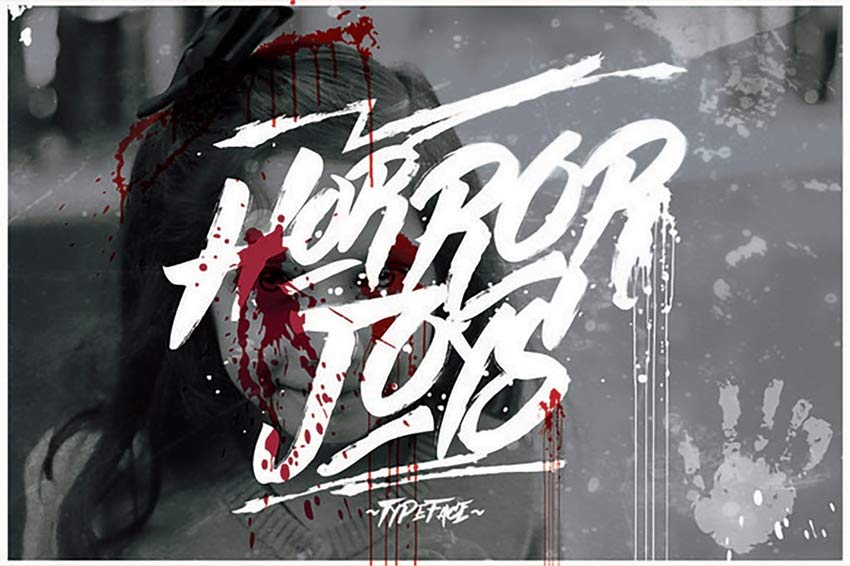 Embrace those nostalgic vibes with the Story Brush font. Created with a cool comic book style, this horror movie font features over 240 glyphs. Complete your comic books with this incredible font and enjoy its retro charm! Download it today!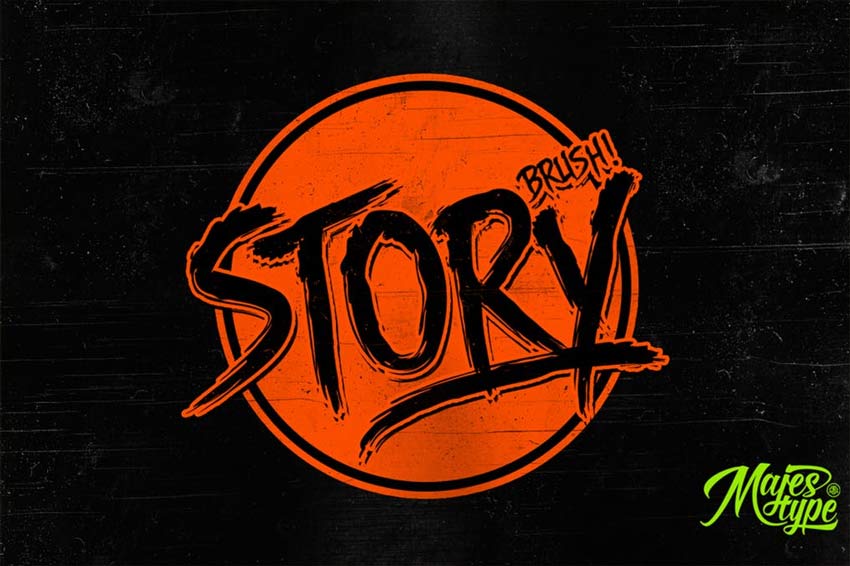 Specifically designed with a heavy heart, Broken Wings is a creepy font that makes us want to know more. Its chunky style features ragged edges and handmade characters. It will make any design stand out, so choose your canvas wisely!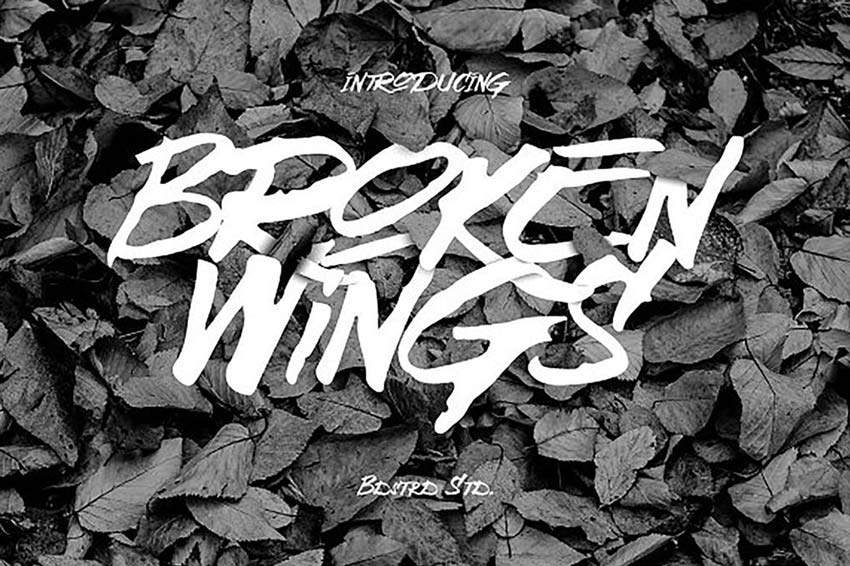 Harry's Brush font is a highly detailed typeface featuring energetic brush strokes. It looks awesome on any T-shirt design and is suitable for posters, signs, and video transitions. Use this horror movie font to help tell your spooky story with one simple download!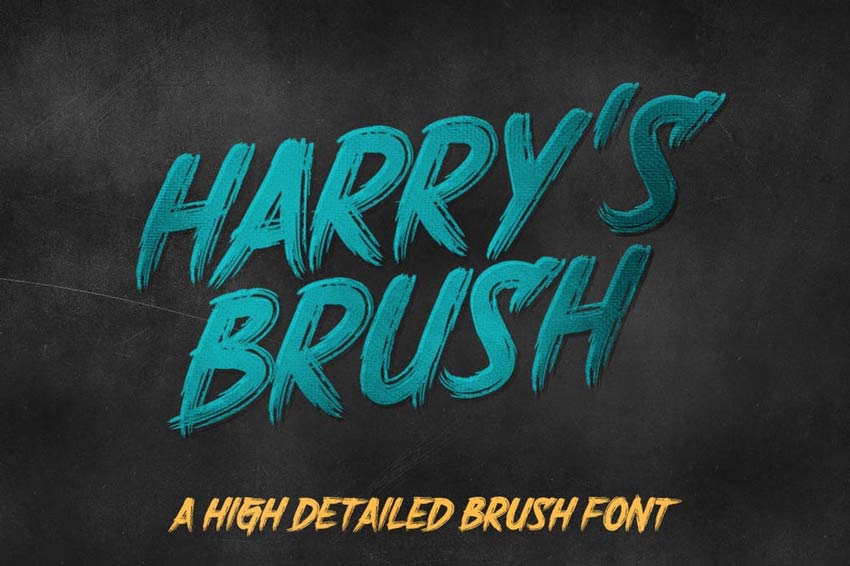 Rely on your primal instincts with this compelling horror film font. Featuring a science-fiction-inspired theme, this old horror movie poster font is designed with clean, bold letters. Like many modern fonts, the design plays with empty spaces for more impact.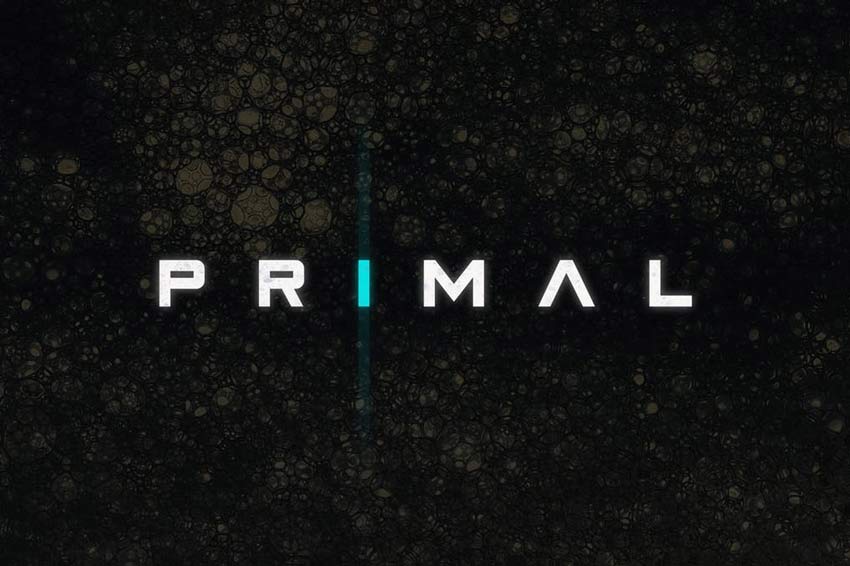 Whatever you do, don't go into the woods! A hardly inviting font, this typeface somehow manages to draw you in. The design features tall, lurking letters with distressed details for that antique look. Download this creepy font today to use it for your projects!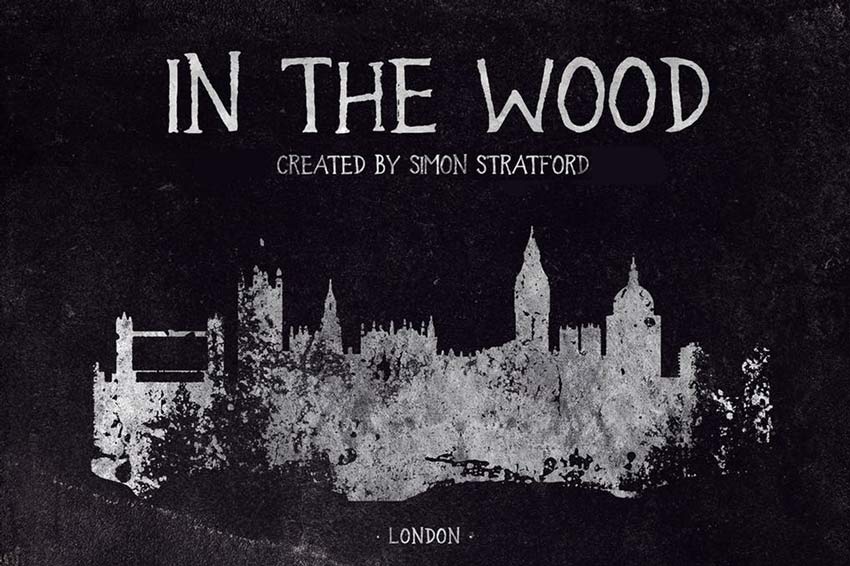 Black Rose has a sinister, yet appealing undertone. It's a handbrush typeface with long strokes and plenty of character. Download it now to get access to letters, symbols, and ligatures. You'll definitely want this horror font!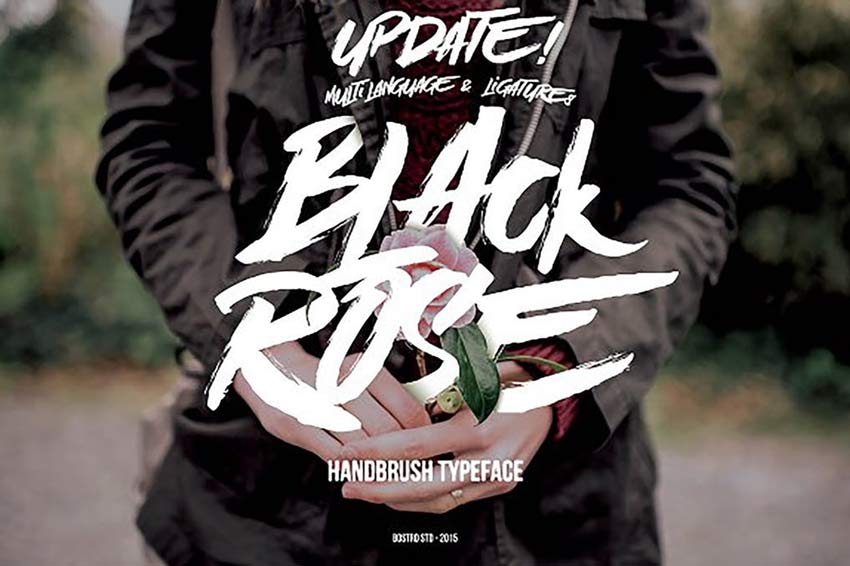 Handwritten fonts are often designed with subtle notes of horror. Grunge is a style that gets the job done, like this brilliant Manticore font. A brush style typeface with punk details, this eighties horror font works best with urban-themed graphics.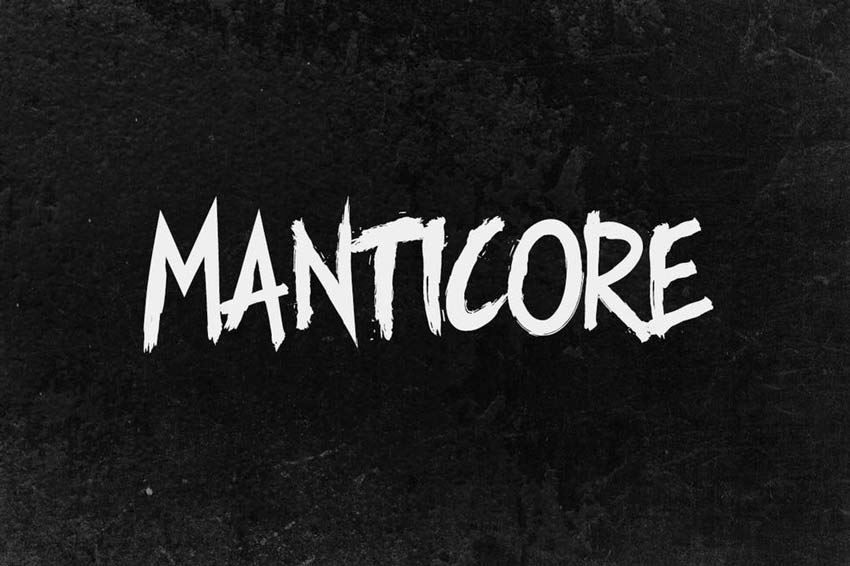 A creepy writing font for the dead or living, Ghoul delivers a simple, yet mighty punch. This font features thick, handmade letters that work well for captions and titles. Create the best Halloween posters with the Ghoul typeface!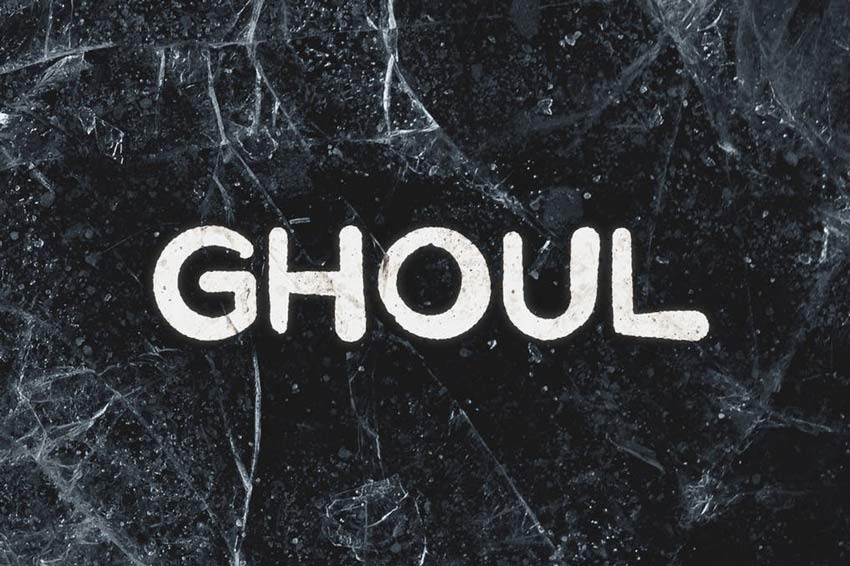 Nigma is bold and daring. It's a handwritten horror font with hurried letters and strokes. Try it out for a bold design that leaves your audience wanting more. Transform your quotes and typography with this horror-inspired font.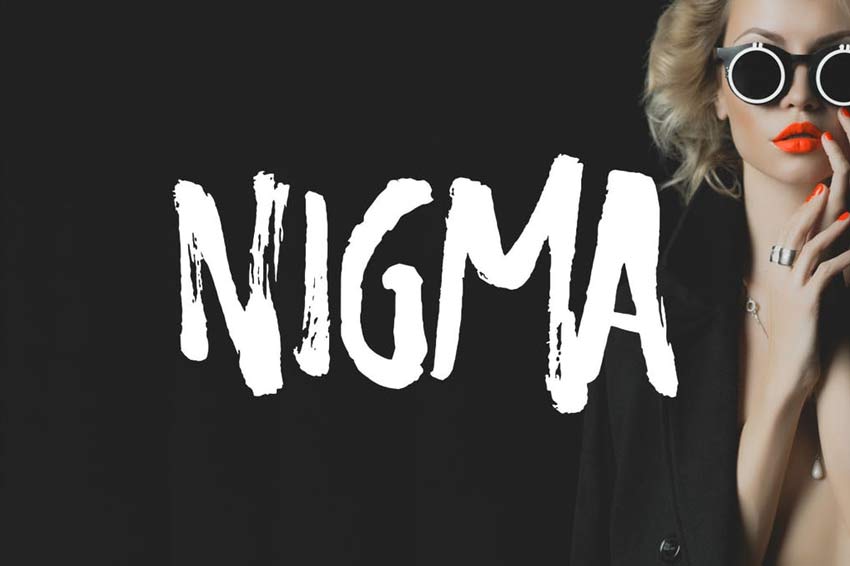 Stop your audience in their tracks with a compelling font! This Medusa typeface features a Romanesque Gothic style. It comes with a complete set of letters and numbers, so you'll be able to add it seamlessly to your designs. Try it out now!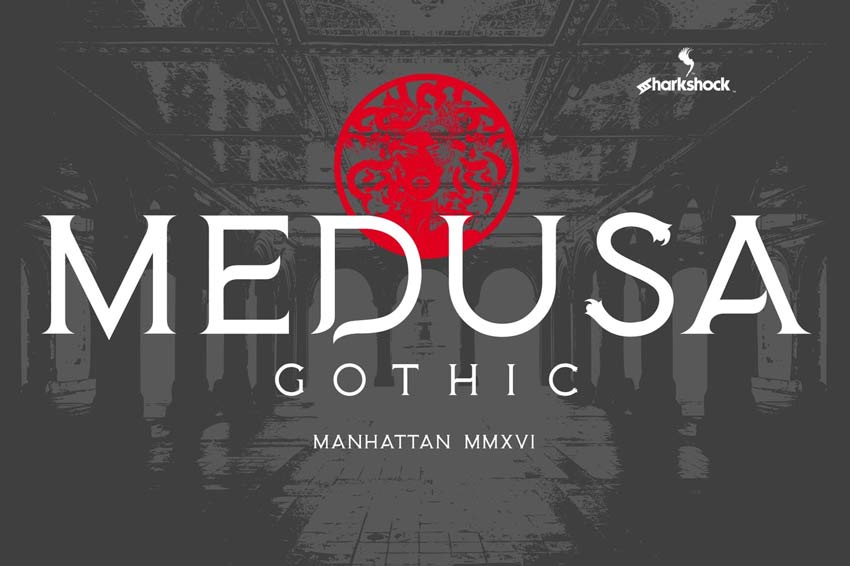 Featuring sweeping brushstrokes, the Kreature Halloween Horror font is right at home in all types of projects. This old horror font works for PC and Mac, and it's compatible with Adobe Illustrator, Photoshop, InDesign, and Microsoft Word.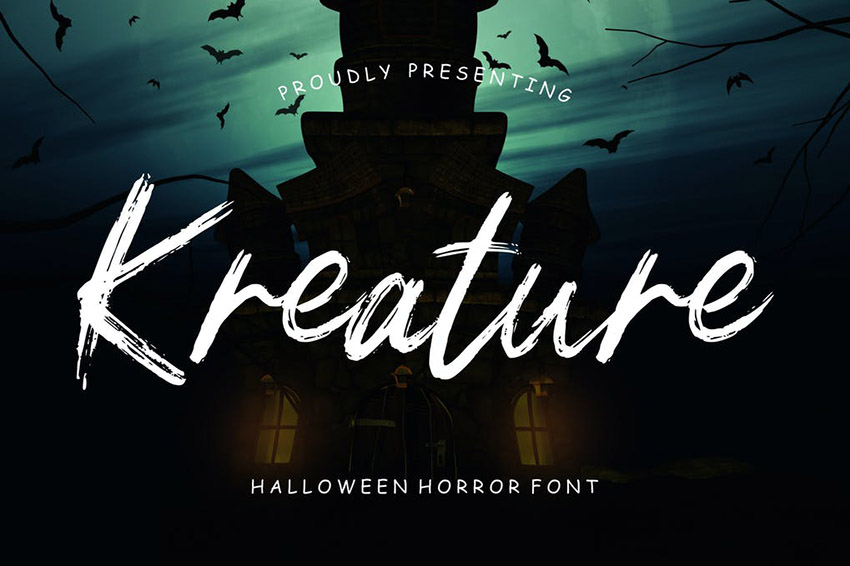 Savath (OTF, TTF, AI)
Savath's blocky lettering makes it one of the best horror fonts on Envato Elements. The subtle design in each glyph will look great on your book cover or flyer. Savath comes with six styles of its horror movie font and some cool extras.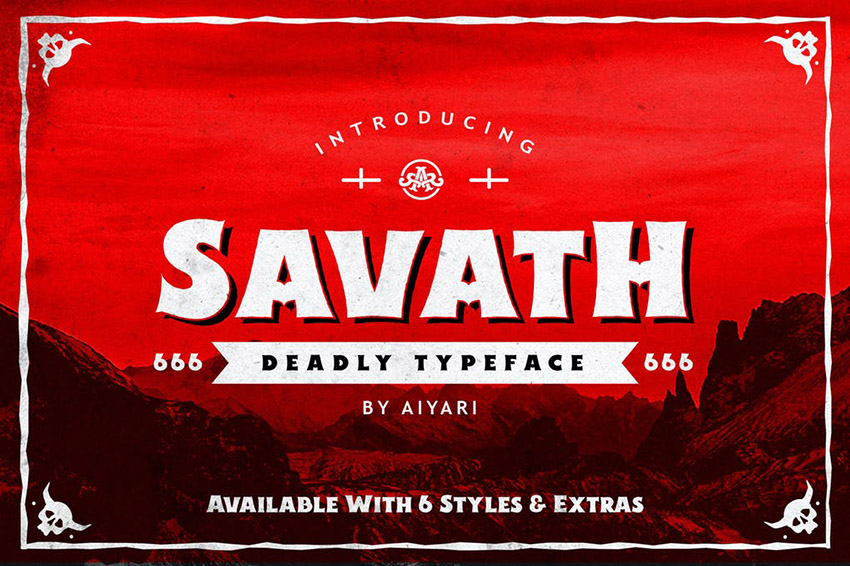 Wet horror film poster fonts like Blopwett do a great job of creating a chilling atmosphere. This zombie movie font is guaranteed to make any design look spooky. Blopwett comes with an OTF and TTF file, and can be used for a video game promo or handout design.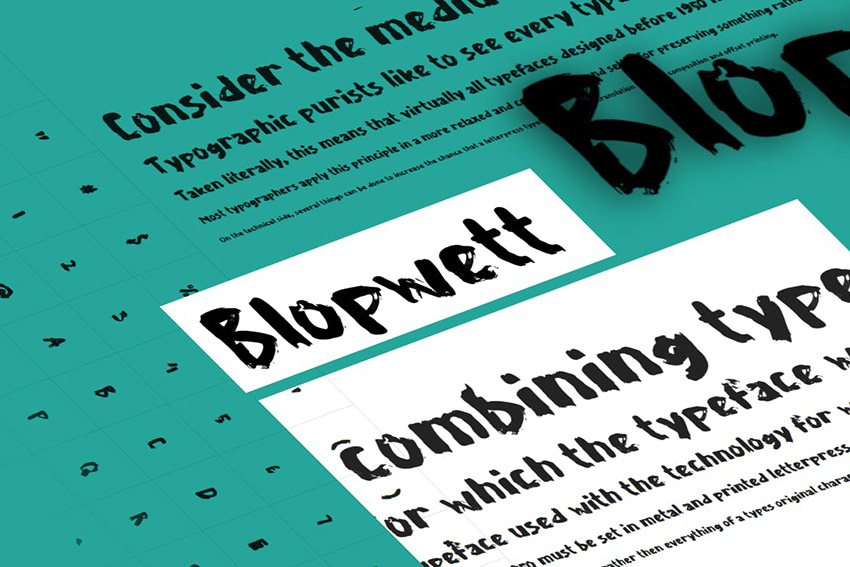 Best Horror Fonts From GraphicRiver in 2020
If you need the best horror fonts but prefer to make a single purchase, you'll love the options from GraphicRiver. Here are ten cool horror fonts you can use in your projects today.
Delightfully creepy and easy to install, Histeria is one of the best horror fonts on GraphicRiver. Its style gets inspiration from the hardcore music scene. This scary text font also includes a full character set, including numbers and multilingual characters.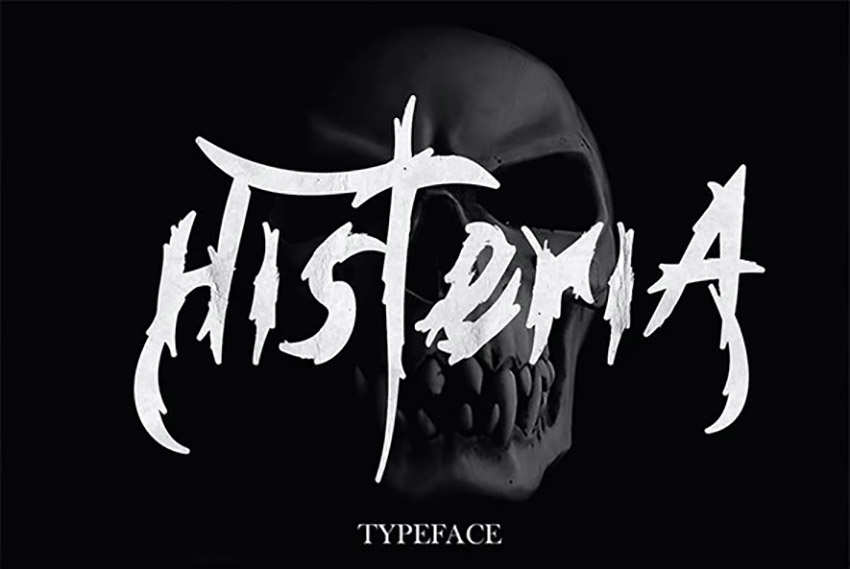 A wicked tribute to a friend of the designer, this creative typeface features sick, zombie details! It's a highly detailed design that should be included in every designer's arsenal. This download features five horror font styles and also includes a bonus graphic pack.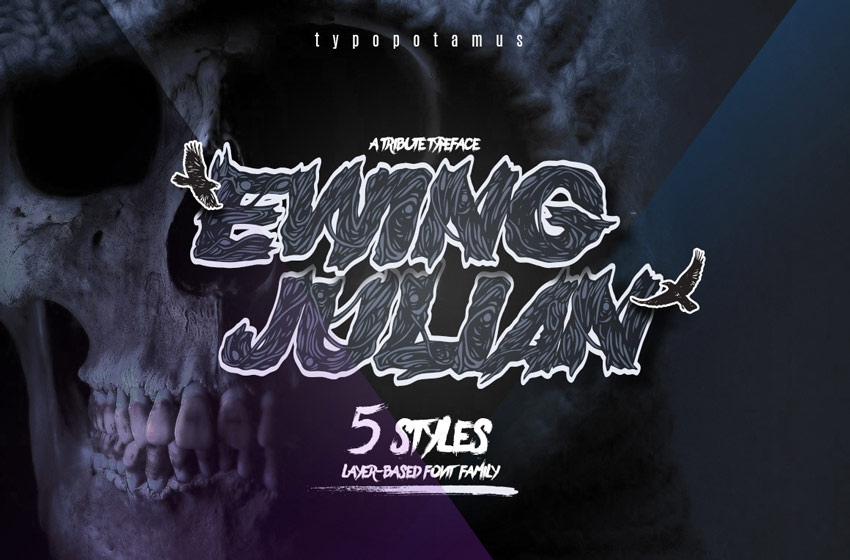 Turn any headline into a chilling title! The Beliung font features both regular and expanded styles. Use them to add some thrills to your work and make your favorite quotes pop! Included in this download are two font styles, letters, and so much more.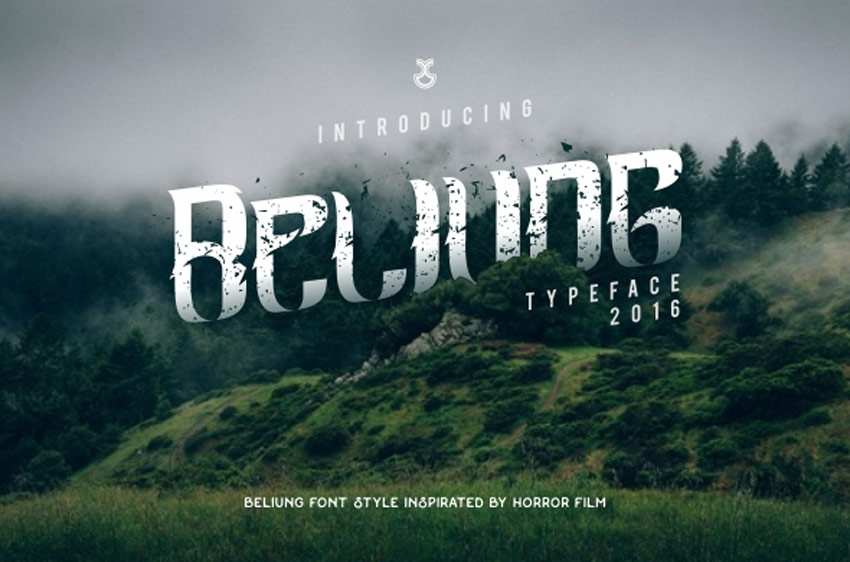 Nothing is creepier than fog at night, and the Creaphy typeface manages to make us squirm. A handmade font inspired by horror movies, this font features streaky lines on all capital letters. Create an intense intro with cool horror fonts like Creaphy.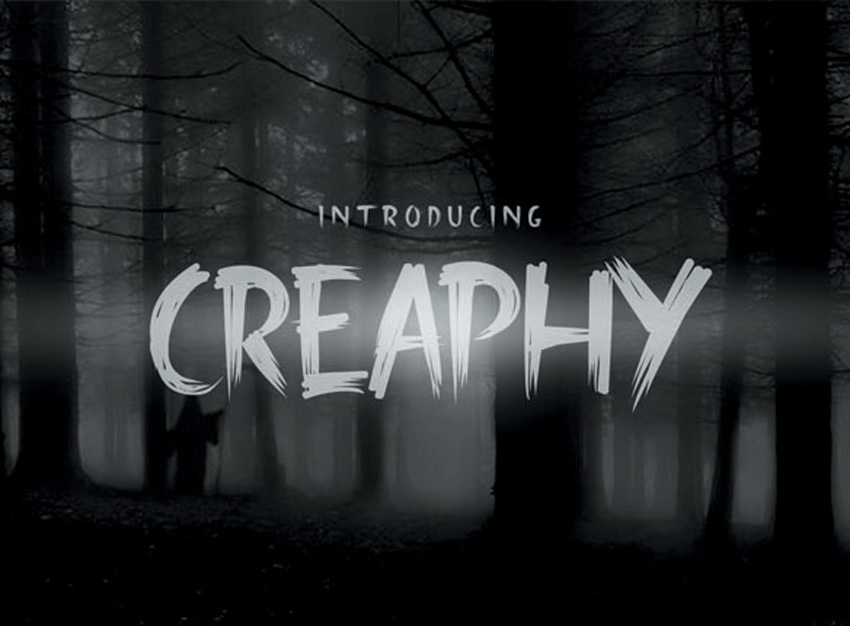 Under normal circumstances, we wouldn't condone violence. But this horror font features a retro design we're sure you'll enjoy. The chaotic design includes only uppercase letters and is great for any powerful poster.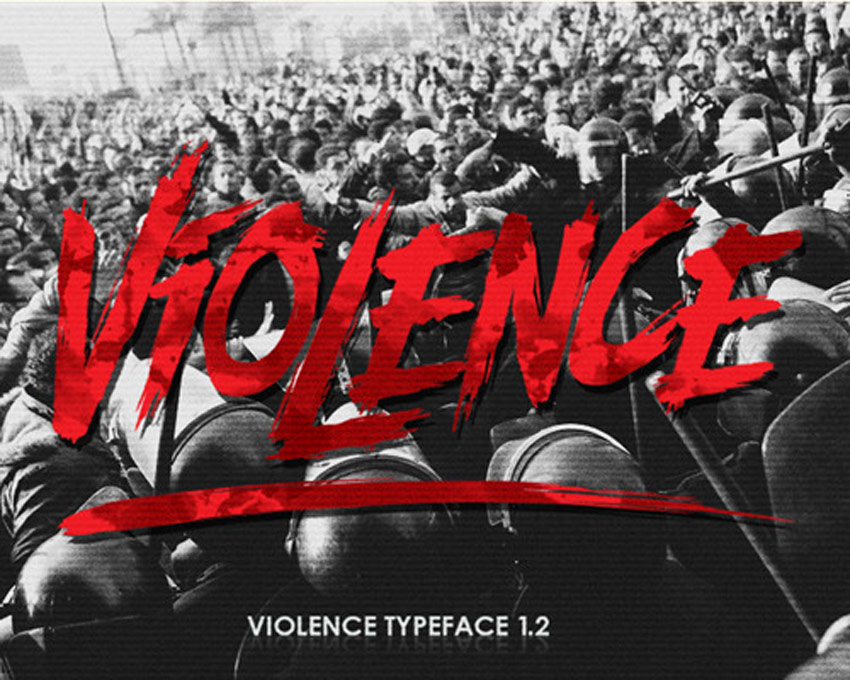 Brains! Embrace the zombie apocalypse with this awesome brain font. This font features a mix of spooky and cartoon elements for an overall funny design that's great for headlines and more. Use this font for your next Halloween-inspired YouTube video.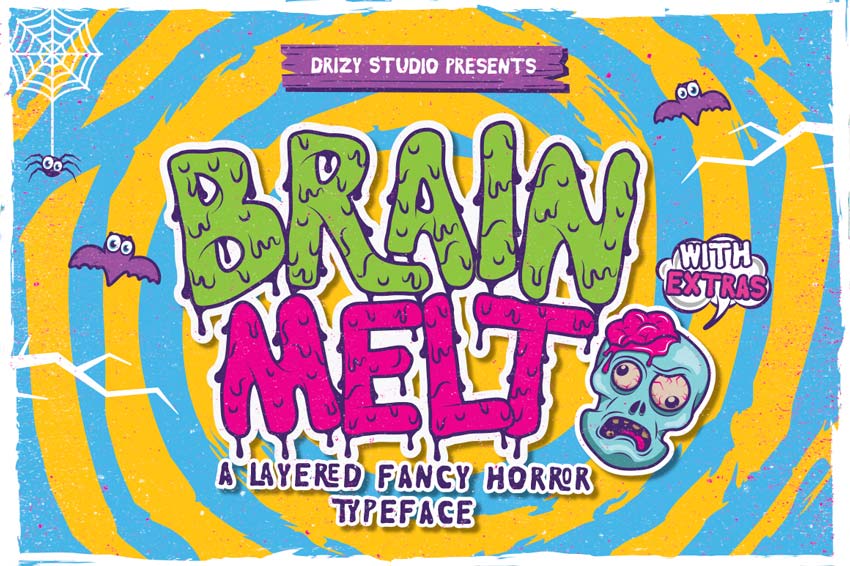 Devil's Hand is a creepy handwritten typeface that will make you keep the lights on. Suitable for any scary project, this font includes a mixture of lowercase and capital letters. Use this creepy writing font for your designs with caution, of course.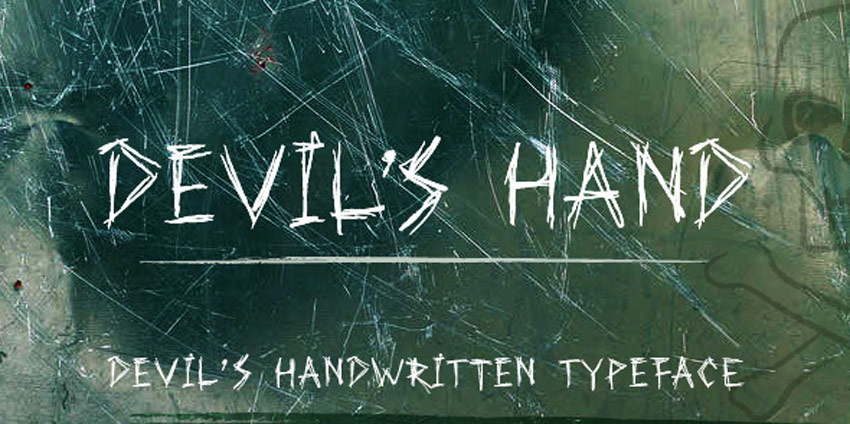 Help save me. Design a poster as creepy as this preview image with the Blood Fingers horror film font. Created to mimic the look of realistic blood, these letters look natural and realistic. Scare anyone with this creepy font!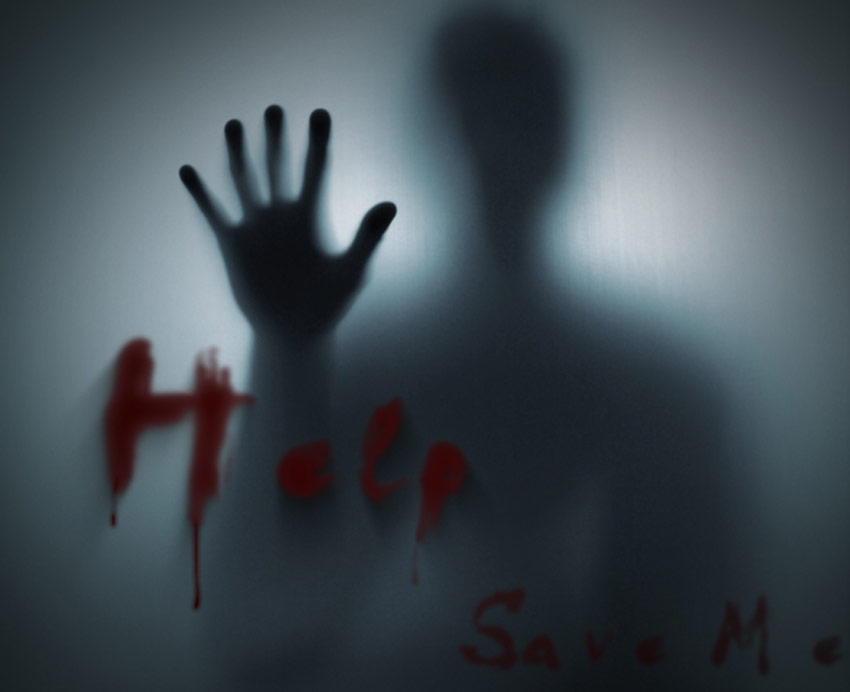 Halloween is one of our favorite times of the year! It gives us the chance to do awesome Halloween tutorials with great fonts like this one. This font features a trippy wood-like design with fun details. You'll simply love this horror font!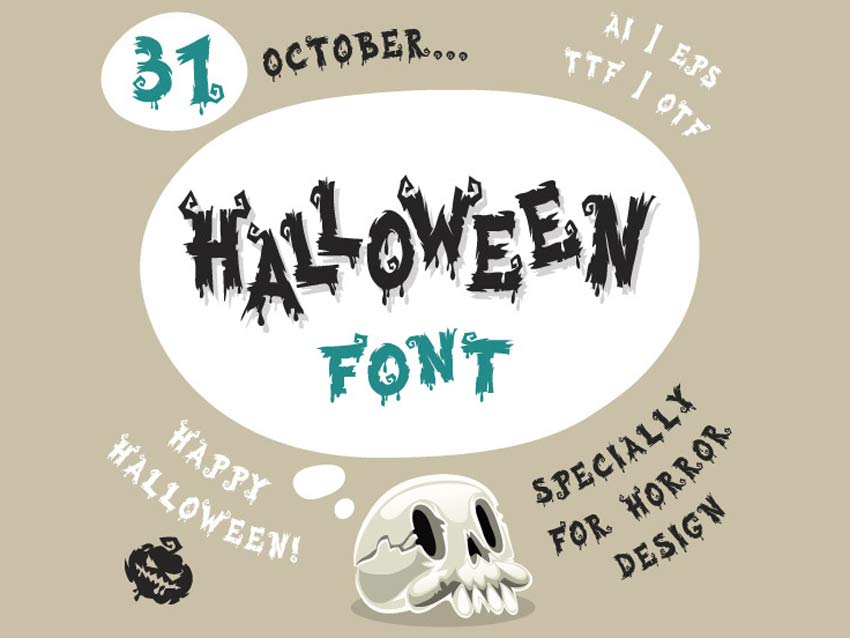 Celebrate the former lives of the dead with this Dia de los Muertos-inspired typeface. This font features a charming Spanish vibe with additional abstract ornaments for your designs. Try it out and let us know how what you think!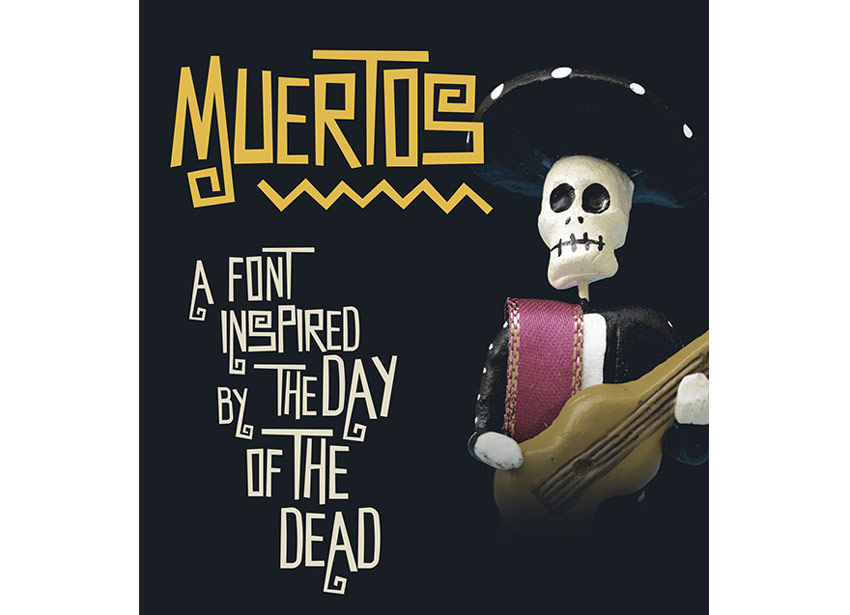 Conclusion
This list features exciting
resources for the avid designer
familiar with OpenType and other font formats. For
additional help with all your custom typography needs, enlist the skills of a
talented
professional by choosing one of the amazing designers from Envato Studio. 
And with loads of cool horror fonts available at your fingertips, chances are we've missed a few to add to your personal font collection. Be sure to browse Envato Elements and Envato Market for more resources, and let us know your favorites in the comments below!