Street style features an eclectic urban aesthetic that's hard to miss. And you can add that same cool style into your designs just by adding a dope graffiti font. 
Born in the streets with powerful expression, graffiti is a style of writing that's scribbled, scratched, or painted by hand. So it's no wonder designers have taken inspiration from this unique style of writing to create amazingly dope fonts, like the one below.
In this collection of incredible assets, we feature more than 30 cool graffiti font styles, with some of the best graffiti fonts curated from the font sections of Envato Elements and GraphicRiver.
Incorporate these fonts into your designs, or enlist the help of the good folks from Envato Studio for all your design needs.
15 Best Graffiti Fonts From Envato Elements (With Unlimited Use)
Envato Elements is our subscription-based marketplace. For a low monthly fee, you can get unlimited access to the best graffiti fonts and download as many as you need.
With your subscription, you also have access to thousands of premium creative assets: fonts, graphic templates, add-ons, stock video, sound effects, images, music, and so much more.
Envato Elements is perfect if you work in digital creative fields and constantly need the latest and best digital assets. To show you what I'm talking about, below you'll find a selection of the 15 best graffiti font styles from our marketplace. 
If you're looking for classic graffiti font styles, this is the one for you. You can use this dope graffiti typeface for any project, from logos to any creative design. No doubt, this is one of the best graffiti fonts from Envato Elements.
3D graffiti fonts are a great way to make your designs pop! This dope font was inspired by graffiti style, and you can use it for music posters, flyers, logos, or anything you've got in mind. Graffiti number fonts are included with this font!
If you need different graffiti fonts, why don't you try these graffiti drip letters? This brush font features a scratch effect that makes it look bold and natural. This dope font is accessible in the Adobe suite (Illustrator, Photoshop, and InDesign), and it even works in MS Word.
Another cool 3D graffiti font that can be used for any of your creative projects. Don't let this one go—you can also use it as a graffiti number font.
This graffiti script font is a great example of different graffiti fonts. This dope graffiti brush font features natural, rough brush strokes. This graffiti font includes a set of 22 swashes and four paint splatters.
Check out this cool 3D graffiti font and take advantage of its versatility. The dope font includes uppercase and lowercase characters, numbers, and punctuation signs. This can work as a cool graffiti number font as well.
Different graffiti fonts are really effective ways to catch people's attention. Ruction is a graffiti cool font inspired by underground music album covers. This dope font supports more than ten languages and comes with graphic elements to use in Illustrator.
Take a look at this graffiti script font, a really cool and unique piece of graffiti text inspired by a marker typeface. Use it for any project, but this one is especially suitable for music posters!
Looking for traditional graffiti font styles? This is another fantastic 3D graffiti font for you. This one includes all the special characters and punctuation, as well as support in many languages.
This one is a really different graffiti font, inspired by unique graffiti art. Use it for your creative projects and take advantage of the special characters and signs included. You can also use it as a graffiti number font.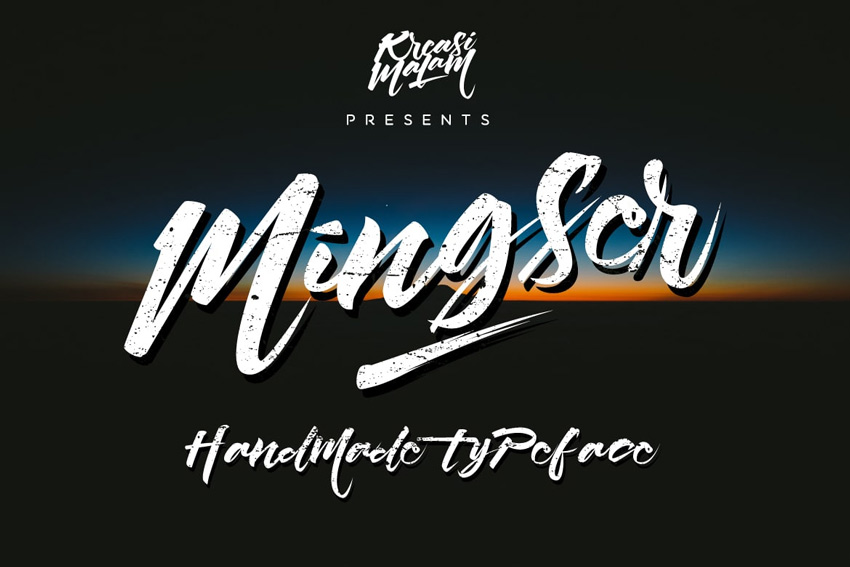 Add instant swag to your designs with the epic Mingser font. This typeface features a cool calligraphic style with a fluid script design. Use it to add a bit of texture to your work, or brand your creative projects with this one-of-a-kind style.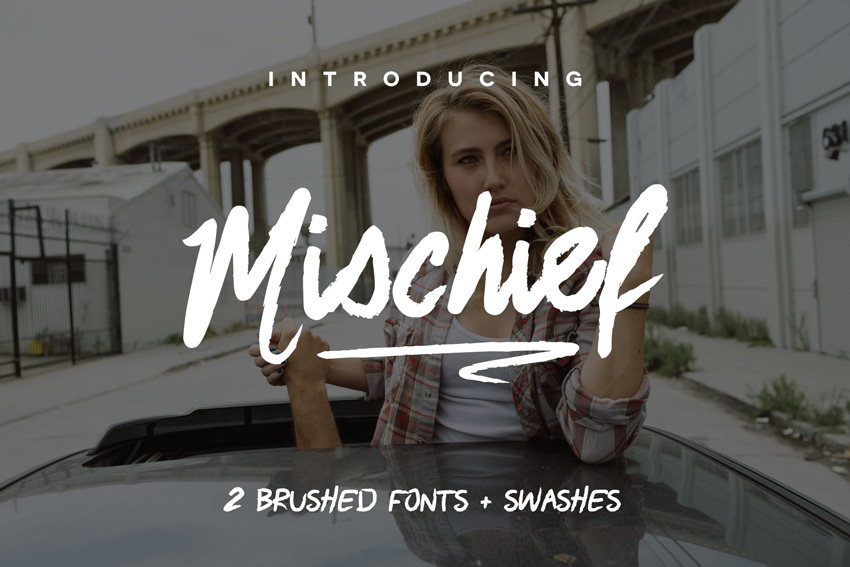 Create a bit of mischief with this edgy graffiti font. A handcrafted font with roughened brush strokes, this typeface features two brush-style fonts with letters, numbers, and multilingual support. Download it today to get access to 16 bonus swashes for epic and creative designs.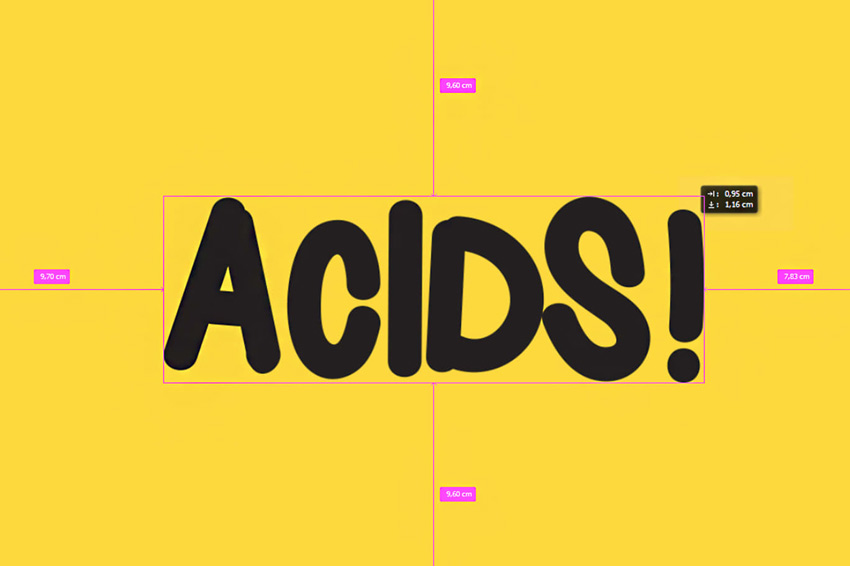 Get a little trippy with the fun Acids font. Similar in style to round graffiti lettering, this dope font features fun, chunky letters that work well with OpenType. Add a funky energy to your work with this typeface full of character.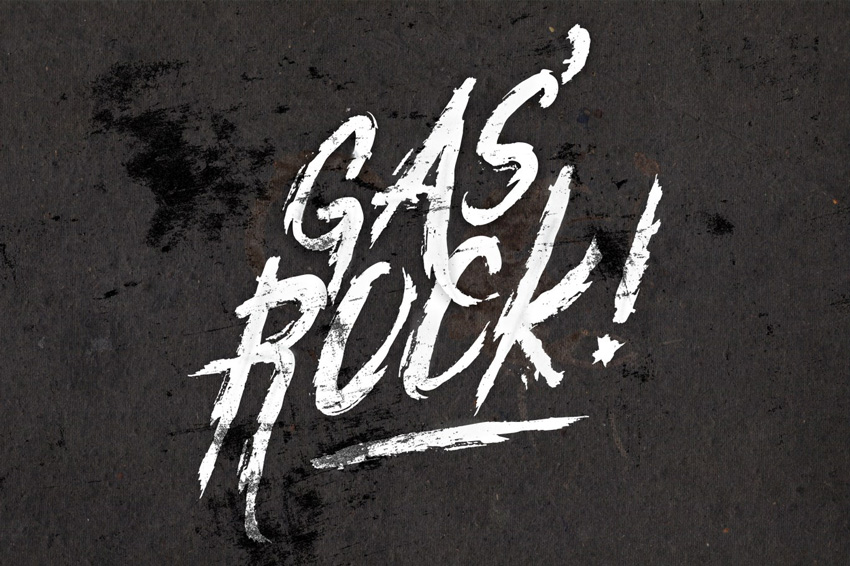 Get into gear with this bold graffiti font. Featuring a grungy handwritten style, this font is perfect for any poster, album cover, or apparel design. Included in this download is a single sans-serif font file that can be used with a variety of design applications.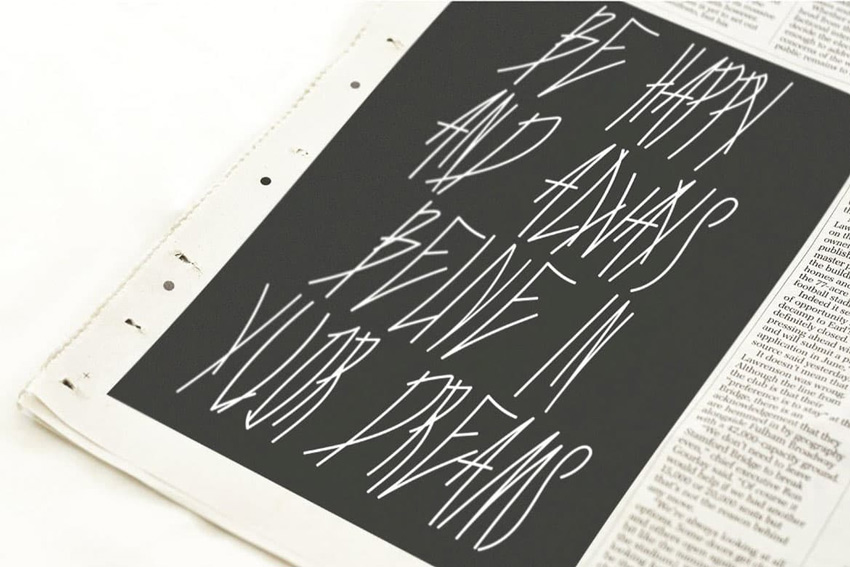 One hallmark of great graffiti design is that chaotic style of messy hand lettering. And the Lam font features long, skinny letters with an edgy, scratchy aesthetic. Use this font for posters and more, and download two font files to use with a variety of applications.
20 Graffiti Cool Fonts From GraphicRiver (Buy One at a Time) 

On the other hand, if you aren't looking for a subscription and you only need to buy one premium graffiti font, then GraphicRiver is your best option. This is our Envato Market for single purchases, which is constantly updated with the best digital assets.
If you browse our marketplaces, you'll find graphic templates, web themes, add-ons, and thousands of fonts. Now, let me share with you a selection of the best graffiti fonts we've got. 
Are you searching for graffiti drip letters? This dope graffiti typeface is what you need. This font includes all the numbers and punctuation signs, so you can create really nice projects with it.
This cool graffiti font style includes uppercase and lowercase characters, punctuation, swashes, and stylistic ligature characters to enhance this font shape. We recommend this awesome graffiti text for street fashion magazines and posters.
This different graffiti font works well for creating logos and short titles. It's a cool piece of graffiti text to show to your friends and use in all your projects. 
If you need a more traditional graffiti script font, this is a great option for you. It's a really dope graffiti typeface that contains 347 glyphs: alphabets, numerals, punctuation, and more characters. 
Ready to try a cool graffiti font style? You can mix the characters to create unique combinations—just mix the uppercase and lowercase, and then mix with the alternative glyphs. The result will be some really dope graffiti!
Fresh Air is a really nice graffiti script font. The font contains a total of 380 glyphs, including alphabets, numerals, punctuation, and international characters. You can also use it as a graffiti number font.
These cool graffiti drip letters are inspired by graffiti tags in urban areas in Jakarta. The dope font contains special characters (drips, lines, more tag symbols, etc), so this is one of the best graffiti fonts we've got.
Check out this dope graffiti by the same talented artist. This graffiti cool font is inspired by the realistic calligraphy tagging style from the big cities. This font style is more bold and readable, perfect for your street art designs. 
This graffiti text features over 200 letters, numbers, and other characters in a rough paintbrush style. Influenced by simple tag styles and made to look quick and irregular, the letters in this font are placed back and forth for a cool, random appearance.
These graffiti drip letters were created using real spray paint, so you can't get a more unique and different graffiti font. The artist used real spray cans and thick paper to create this font. Then, it was converted into an SVG font. If you're looking for a realistic spray paint alphabet, this is the answer.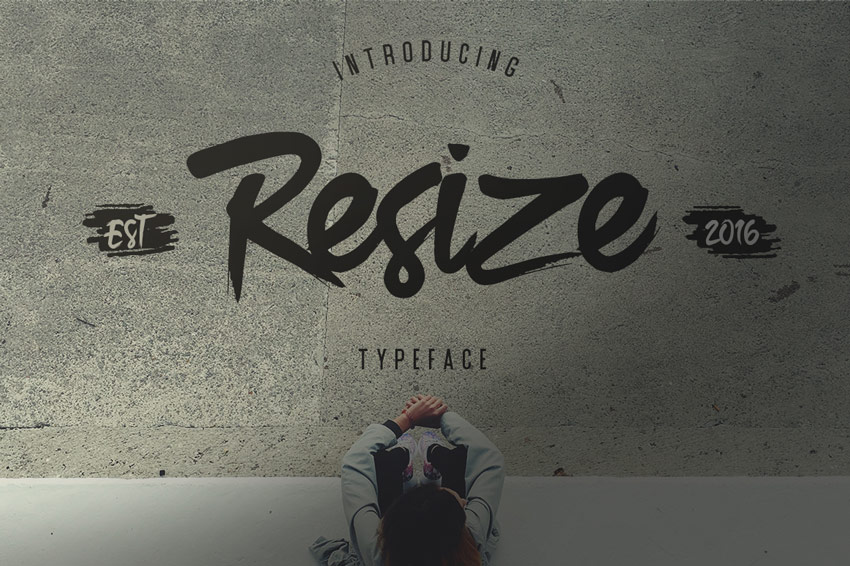 Created by hand, this unique typeface features a handwritten brush aesthetic suitable for your awesome designs. Included in this download are two font files, with upper and lowercase letters and multilingual support.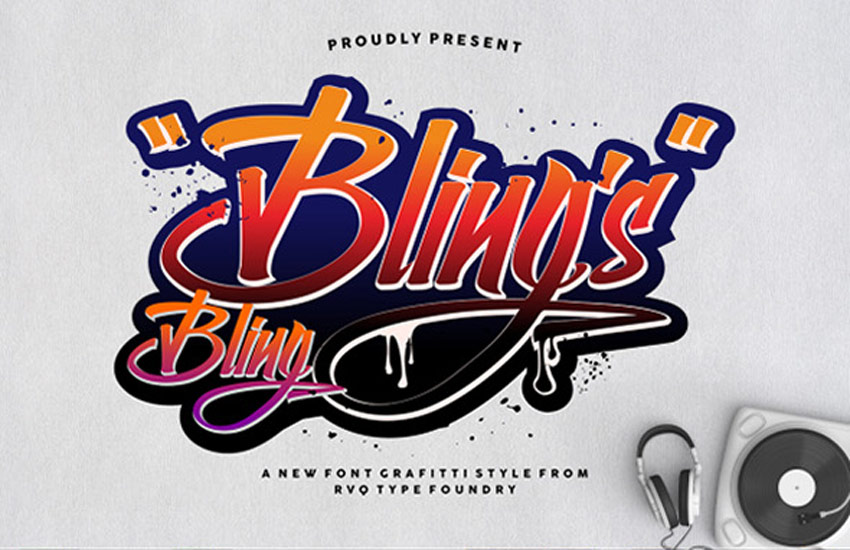 Express your point of view with this dope graffiti font. This stylish font features thick, curvy letters with a traditional graffiti vibe. Included in this package is a complete collection of letters, with alternative glyphs for additional style. Download it today to get a bonus typeface!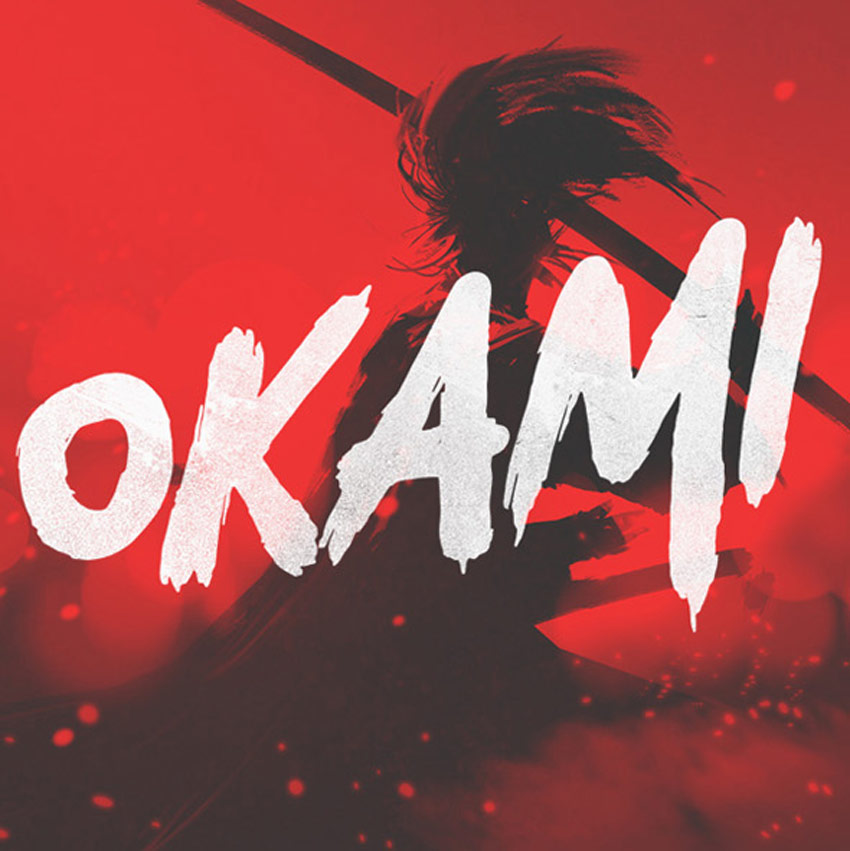 If you're feeling like an urban samurai, then you'll definitely love the Okami font. This type features an expressive brush style with rough edges and bold letters. It's great for any branding or print project, and you can toggle many alternate letter styles by just enabling the Caps Lock.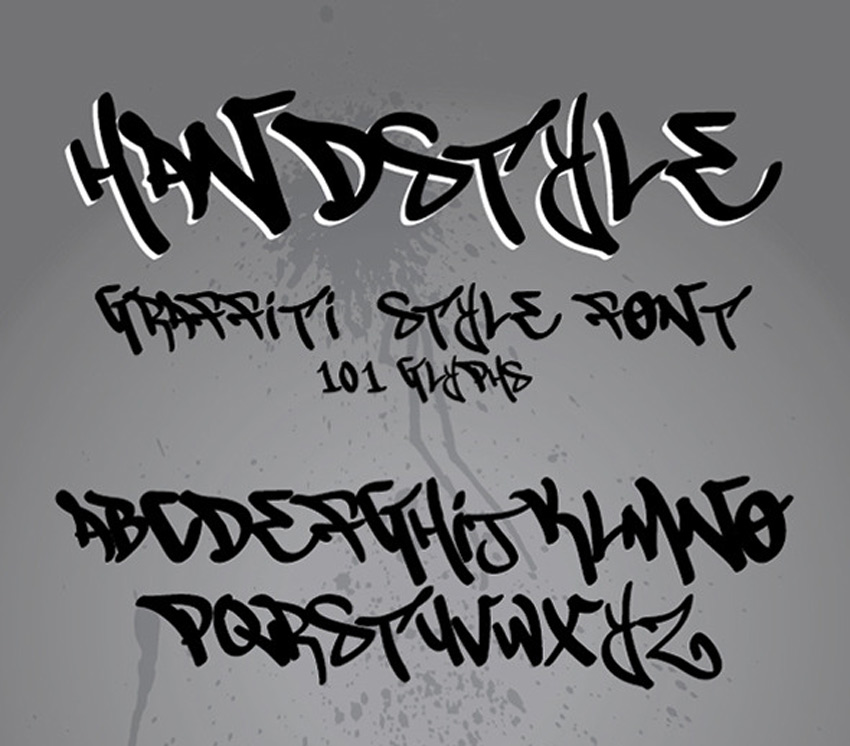 If you're looking for that classic graffiti lettering style, then feast your eyes on this epic font. This typeface features that definitive tag look, with all the letters, numbers, and glyphs you could ask for. Add a bit of street edge to your designs with this stylish font.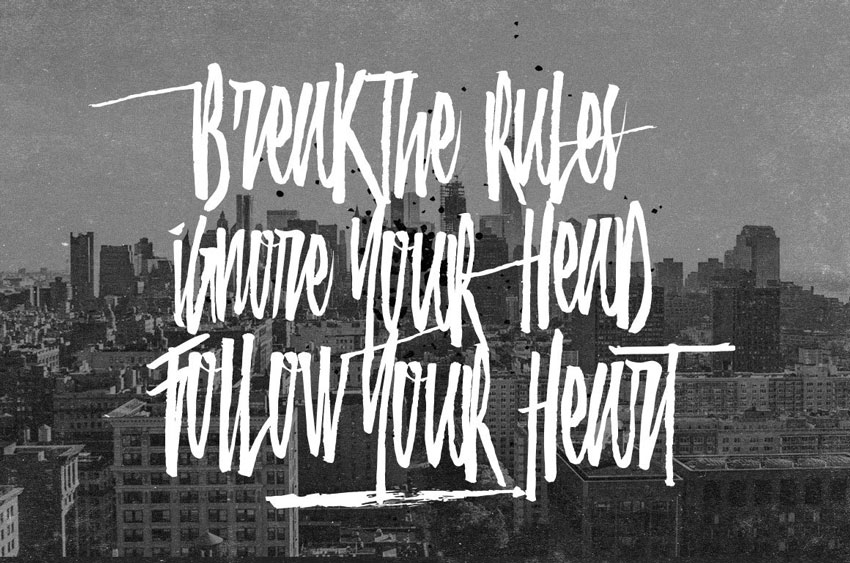 Break the rules of clean, minimalist design with this edgy Minority font. This typeface features a raw, hand-painted style that is perfect for street art-inspired designs. Included in this package are letters and unique swashes for that extra handwritten touch.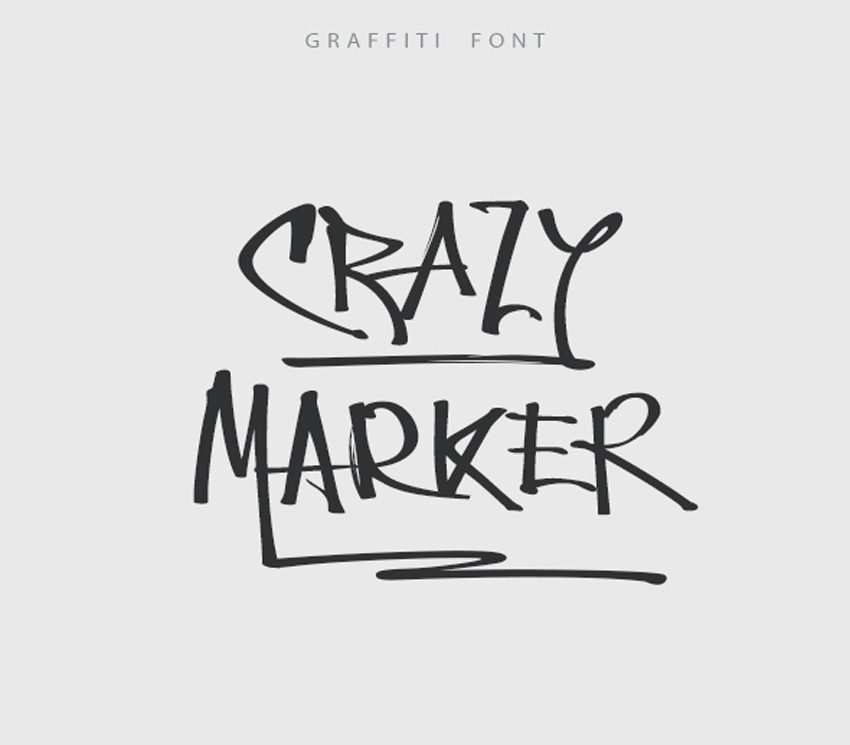 One of the many mediums used to create graffiti is a permanent black marker. And with this font, you can achieve that handwritten look for your designs. This package features the full alphabet, stylistic alternatives, and even underline strokes for your convenience.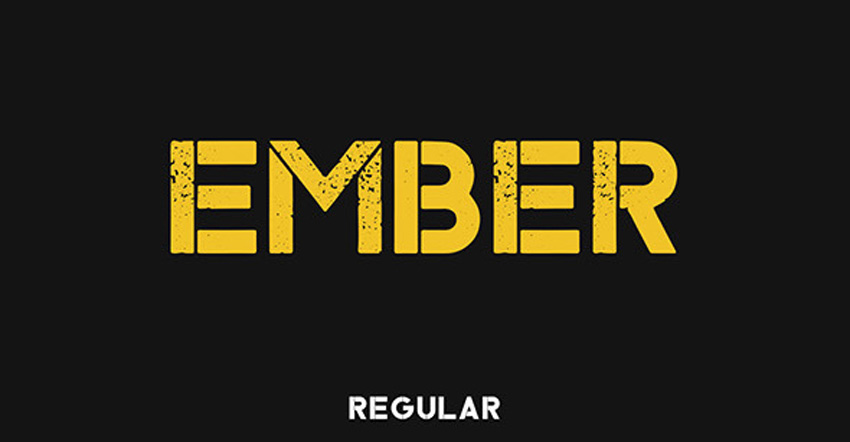 Graffiti isn't always about hand lettering. You can also incorporate a clean stencil effect into your designs with the Ember typeface. This font features a big stencil font in two different styles. Perfect for urban or post-apocalyptic designs, this amazing font lets you create bold, impactful headers today.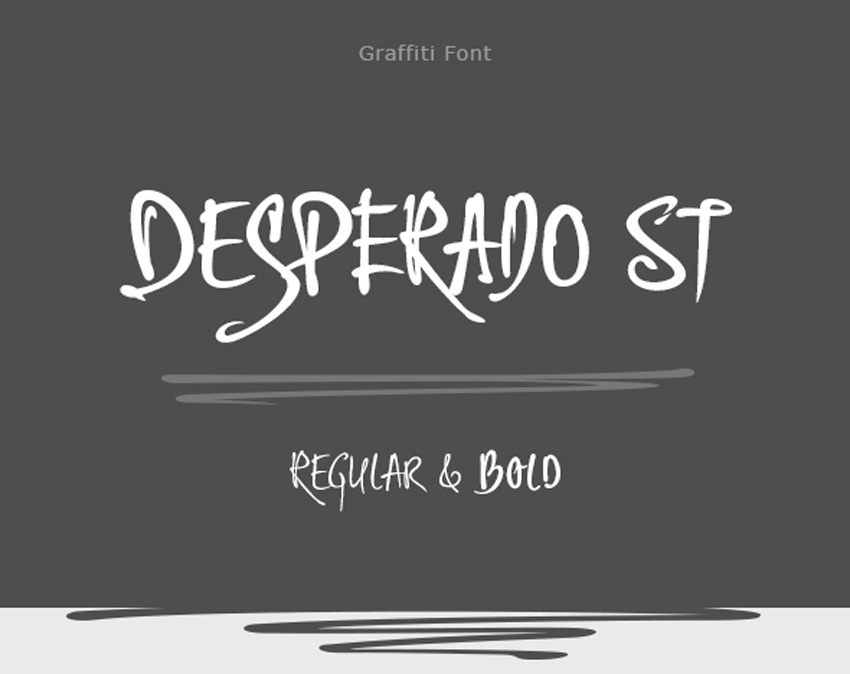 Travel back in time to the days of summer living and flowing fire hydrants. This font features a cool handwritten style that gives an authentic graffiti feel to your text. Included in this download are letters, numbers, and underline strokes to round out this set of 139 glyphs.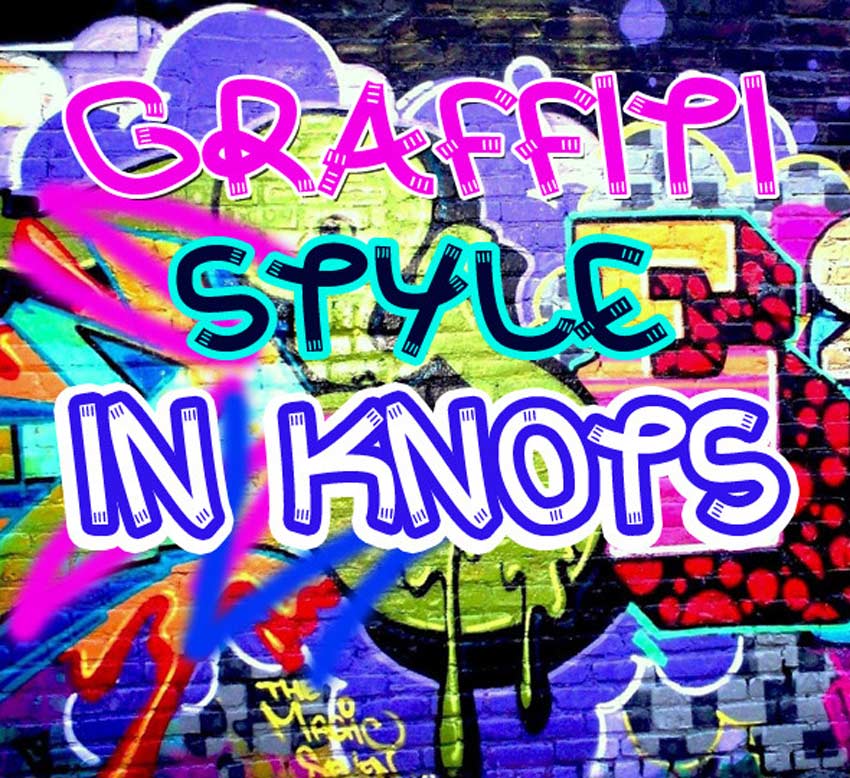 Create jaw-dropping designs with this energetic graffiti font. Inspired by the unique graffiti styles seen on the streets of urban life, this font features a stylish design with minimal line details. Download this file to incorporate this font into almost any design project.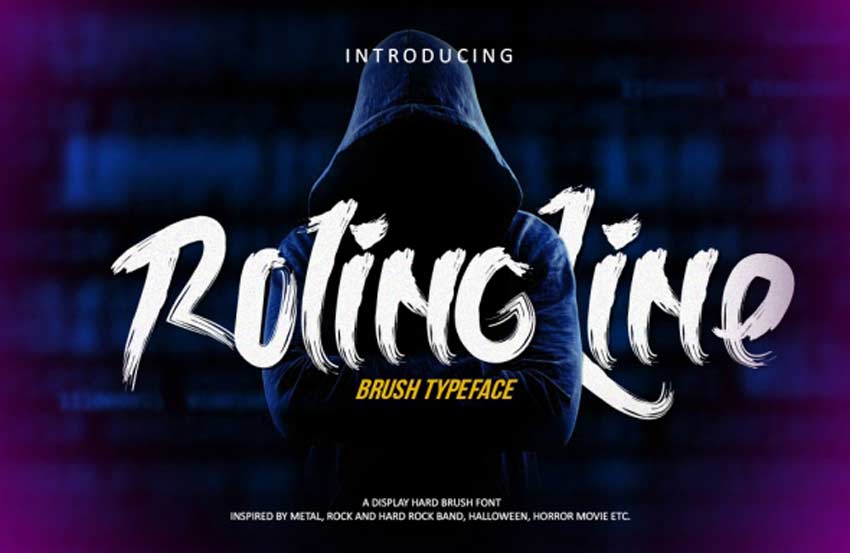 Last but not least, we finish this collection with the mysterious Rolingline typeface. Inspired by the edgy grunge aesthetics attached to rock culture, this font features a hardcore brush lettering style. It's suitable for apparel, quotes, and more, and you can enjoy this font complete with letters, numbers, and punctuation.
Discover More Cool Fonts to Download in 2020
I hope you've liked my selection of the best graffiti fonts we've got in our Envato marketplaces. Before you go, let me share some more cool fonts to give you even more inspiration! 
Conclusion
This list is jam-packed with exciting resources for the avid designer
familiar with OpenType and more. If you need additional
help creating graffiti-inspired street art, enlist the skills of a talented
professional by choosing one of the amazing designers from Envato Studio.
And with dozens of graffiti fonts to choose from, chances are we've missed a few to add to your personal collection. Be sure to browse Envato Market and Envato Elements for more resources, and let us know your favorites in the comments below!