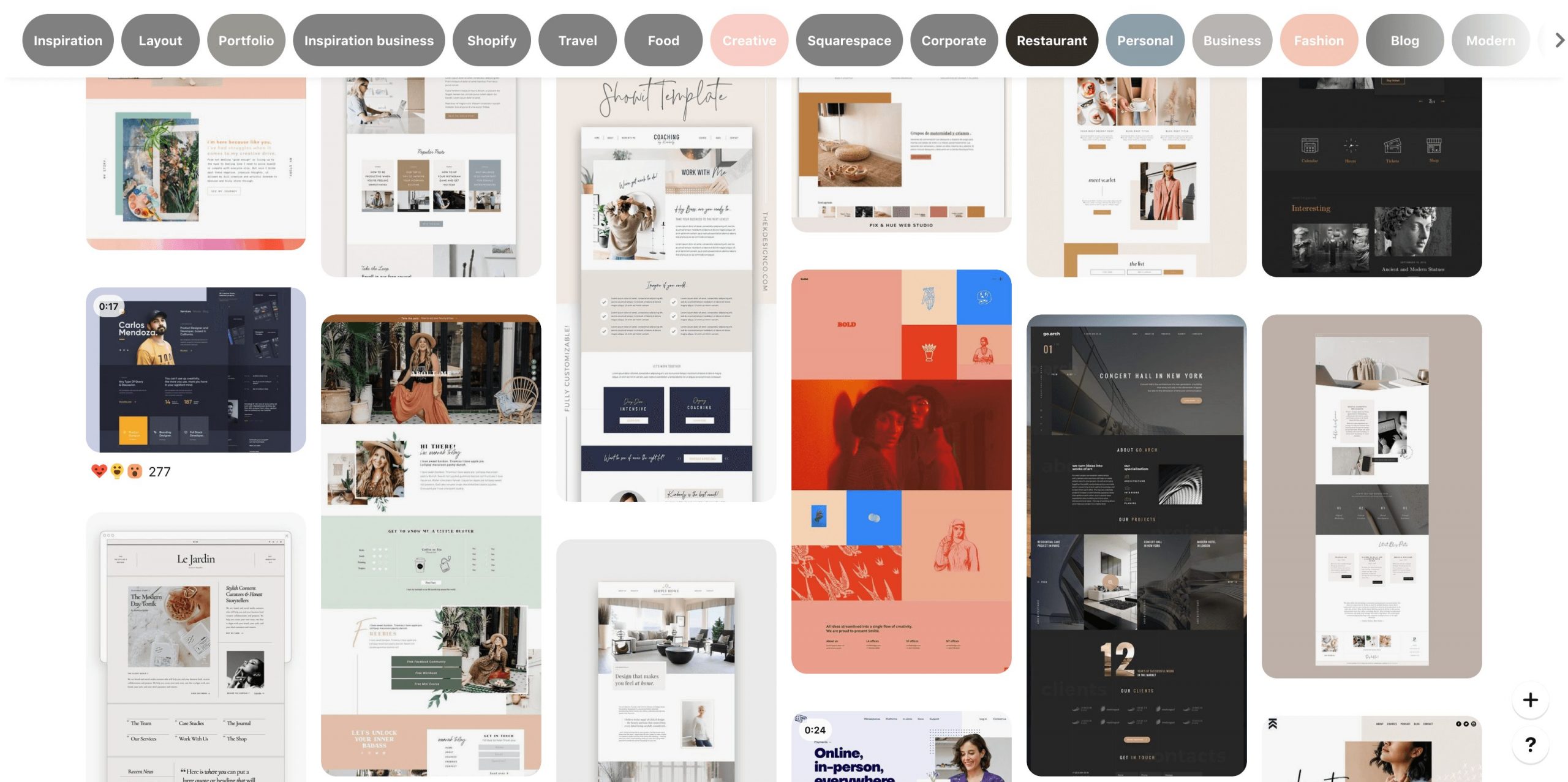 If you've had something designed, you've probably encountered a mood board. So what is a mood board, exactly? Mood boards are an important tool for creatives. It is a visual tool that not only helps designers create an "outline" for their designs, but it also helps them communicate their ideas to their clients.
Sometimes, communicating one's ideas verbally can be quite difficult, which is why showing a visual representation of your ideas can be of great help. A mood board consists of different elements. It is a collage that contains images, texts, and colors – anything that can provide inspiration.
Purpose of Mood Boards
Now that we know what a mood board is, what purpose does it serve? Besides providing inspiration, mood boards are also a great jumping off point when you start designing. By creating one, you are already in the process of your design and refining it. It will also help set the mood of your design. Do you want it colorful? Monotone? Or filled with dark colors? It is already helping you set a color palette for your design. Moreover, if you're doing a design for a client, mood boards are a great way to know if you and your client are on the same page. It lessens the time needed for revisions and mistakes since mood boards help finalize your designs.
Mood boards are not only there to build your design. They also help in ensuring that your branding is integrated into the design. There's no point in creating a good design if your brand identity is inconsistent. Another thing to love mood boards is that you will always have a constant reminder of your design. Without it, you may forget one or two elements needed and these visual tools can help prevent that.
How do you make one?
There are two ways to create a mood board: create a physical mood board or go digital. The old school way of doing things is creating a physical mood board. These are usually illustration boards or foam boards with visual aids pasted on them. The visual aids such as images, colors, and texts are taken from magazines, newspapers, books, or even printed off the web.
On the other hand, digital mood boards can just be done on your computer. You can create one on Photoshop, or use the numerous mood board programs you can find on the web. Making one is much easier as everything can already be sourced on the internet. You can put images, fonts, website samples, patterns, digitally-manipulated images, and more. In fact, digital mood boards are actually much better if you're designing a website.
Where can you make one?
There are a lot of mood board makers available online. For example, Pinterest is a great mood board maker, especially if you're new to creating one. Pinterest is a popular website that tons of people use. Users curate their own pinboards with the images also coming from other users, and the images on these pinboards can also be used to make your own pinboard. Another great thing Pinterest is that the images are in a collection, users can easily just search for the categories they have in mind.
Sampleboard is another great website to make your mood boards. It's a digital creation tool that even lets you upload your own images. Moreover, you can also easily organize your project files and even share them on social media, or import them as documents. The mood boards created on this site are not only professional-looking, but are also easily shareable with your clients through social media.
Image Credit: Milanote
For those who need constant communication with their clients, Milanote is also a great tool to use. It is a mood board creation program that helps you brainstorm with other people as well. Milanote lets you save images from the web, upload your own images, and even have their own library with over 500,000 free images. However, images are not the only thing you can add. Fonts, videos, GIFS, color swatches, and other design files can be used on your mood board with just a drag and drop. Its brainstorming feature comes in with their built-in commenting and sharing feature. This makes getting feedbacks from your clients, and collaborations with your team so much easier.
Another favorite mood board creation tool of ours is inVision Boards. Just like Milanote, it is also a great creation tool for collaborative works or for client feedbacks. It is a program that helps you organize your images, texts, and color swatches to effectively present your ideas to your clients. Another feature we love on inVision Boards is their comment sketching feature. Your client or even your teammates can sketch or draw on a specific element on your mood board to comment on. Another great thing  about inVision is that their creation tool is not only limited to mood boards. Users can also create brand boards, presentations, and galleries – all visual tools that are very helpful in illustrating your ideas.
Mood Boards in Web Design
Mood boards are very helpful in web designing – especially digital mood boards. Digital mood board creators already have mood board templates that users can use – or you can also customize one for yourself. There are actually mood board templates that almost look like website mock-ups. With this, not only is it easier for your client to visualize your design, but it also helps keep you on track with what you had in mind.
Grid-based images are the standard template for mood boards. While these are also great, they cannot really effectively communicate a web design's feel. There are mood board templates that help you recreate a websites look. With this kind of template, you can effectively show images, but also fonts and color swatches you'd want to use for the web design.
You might also enjoy:
Author:
Clarence