Looking for free retro fonts? Cool retro fonts can be such a stylish addition to design projects, especially if that retro font style is right on target with the era. In this article, we'll take a look at some retro-looking fonts that you can download now.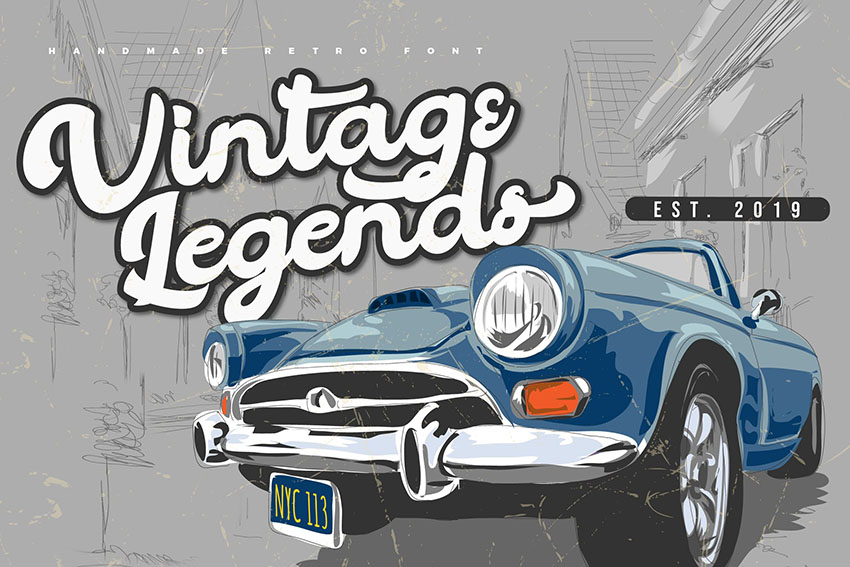 Unlimited Retro Font Downloads at Envato Elements
Everybody loves free stuff. Who doesn't? However, keep in mind when you're looking for free vintage fonts that free does not necessarily mean "completely free". Free fonts might be free for personal use or demo usage, but not necessarily for commercial use. Make sure to carefully check out the font's EULA, especially if you plan to use any free font for professional purposes. 
At the same time, we all have a budget, and we're all looking to make it last. So what's the alternative? Well, check out Envato Elements. One low fee gets you access to an entire library of fonts. That's thousands of fonts for one price, and you get unlimited access, with commercial use included.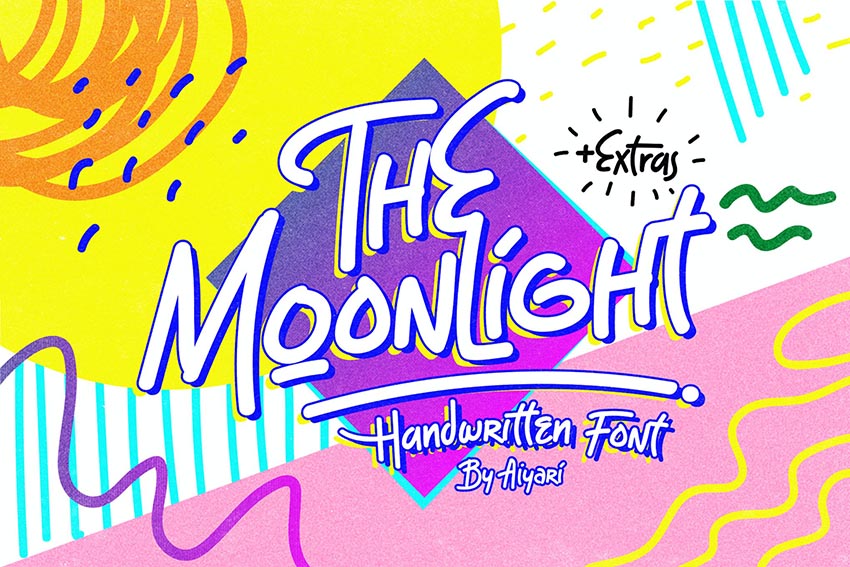 It's the perfect way to get premium quality at a bargain price. Try out as many retro font style typefaces as you'd like, without limits. 
So you can freely browse and download all the fonts you like! This means you can pick up some 80s cool retro fonts, some 60s retro font style typefaces, and more. Unlimited downloads are a font lover's best friend.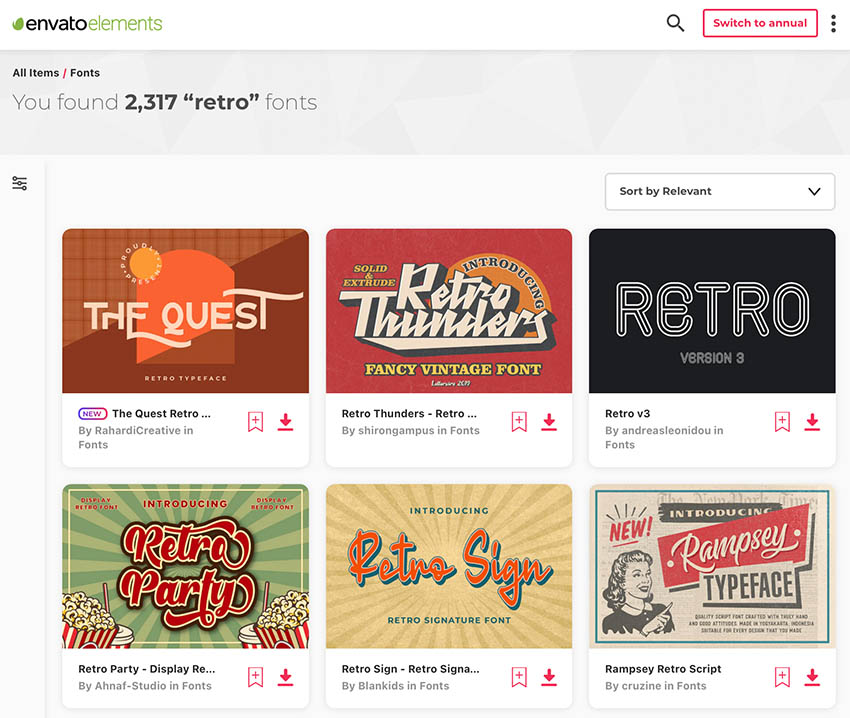 But you don't just get fonts. You also get access to a large library of professional quality content, like graphic templates, stock photos, illustrations, and more.
So, if you're working on a retro design, why not pick up a matching retro Photoshop action? Give your photos or graphics a matching look and feel. Since all downloads are included for one price, you can try out all kinds of actions, add-ons, images, and more, without the price tag adding up.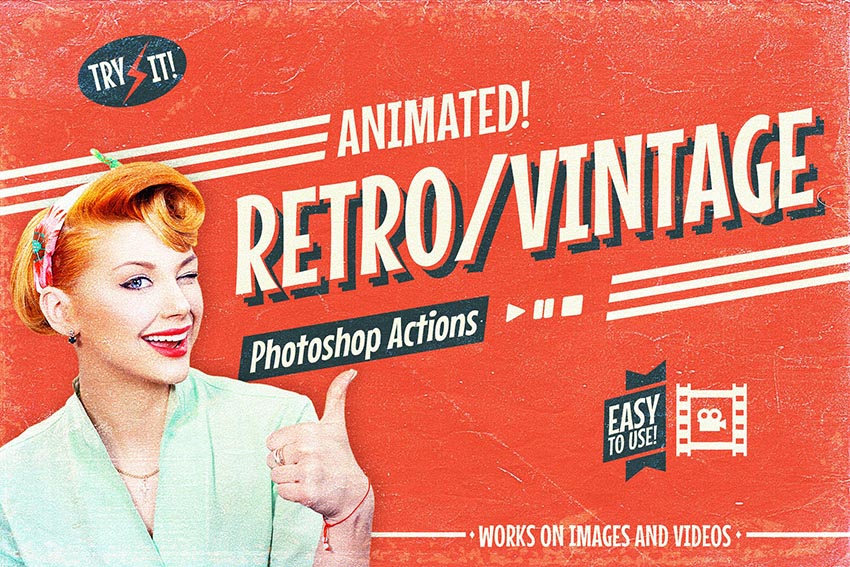 Or you can grab a design template, like this one below. Easily add your content, and you've got a cool, retro poster design in a snap. This is just one of many in the giant library of design templates over on Envato Elements. Choose from a wide variety of designs, aesthetics, dimensions, and even file types.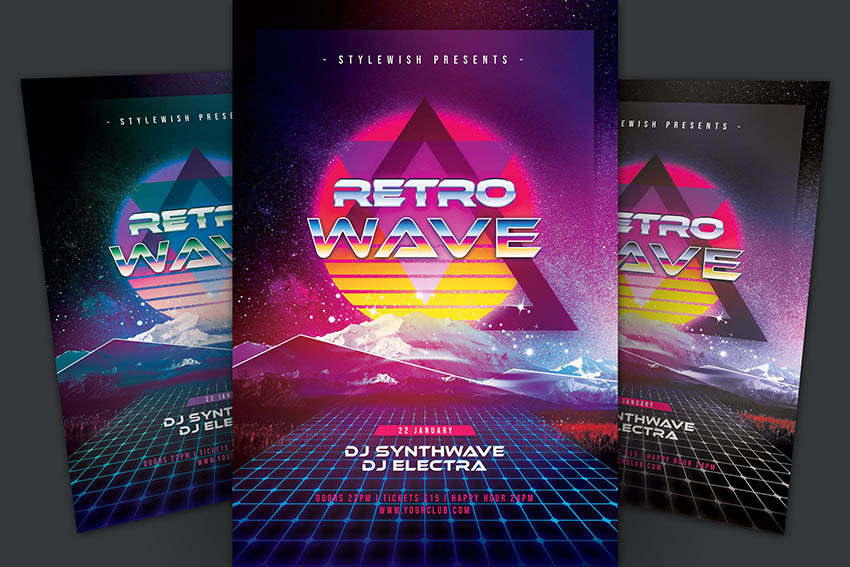 20+ Best Retro Fonts From Envato Elements
Before we check out some free fonts you can download now, let's take a look at some of the best retro fonts over on Envato Elements. Consider giving them a download today, or enjoy the design inspiration.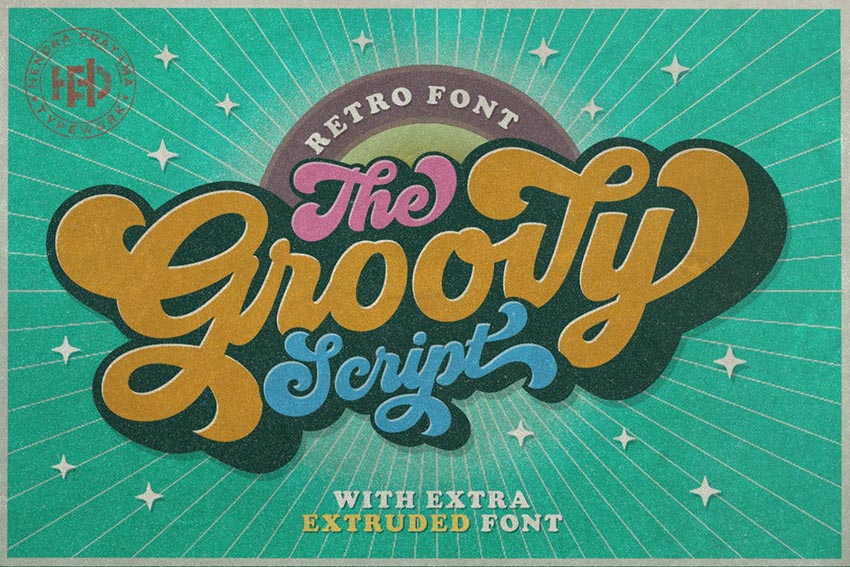 Love a swirly, script retro font? Then check out this fun 70s aesthetic. Give it a try with the included extruded font to give it this bold, outlined look.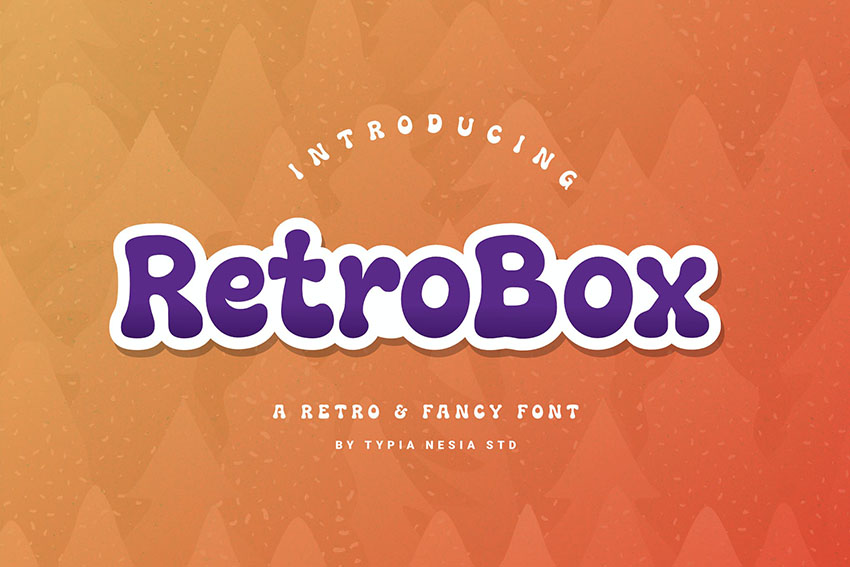 Isn't this rounded look eye-catching? It's another fun font with a 70s retro font style. Try this whimsical retro font style in your next project.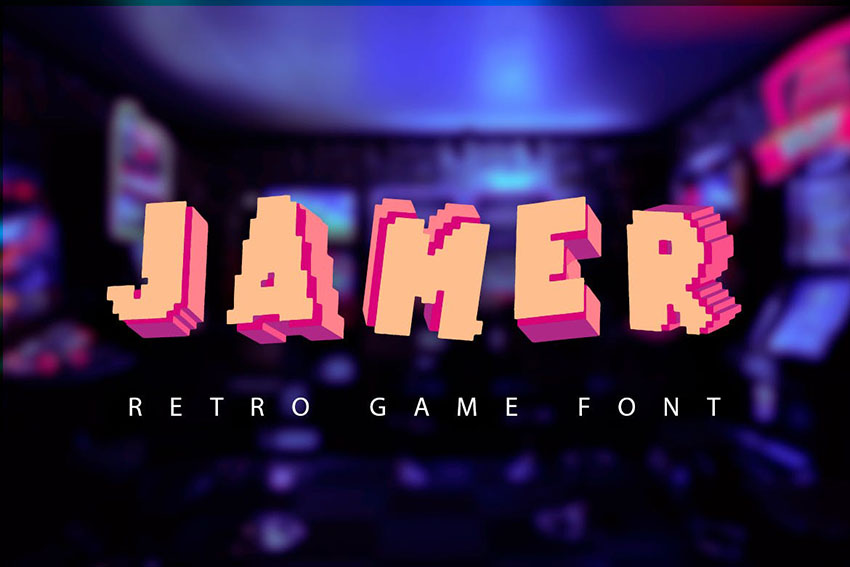 The 80s had some pretty awesome games. This retro font takes inspiration from some arcade classics.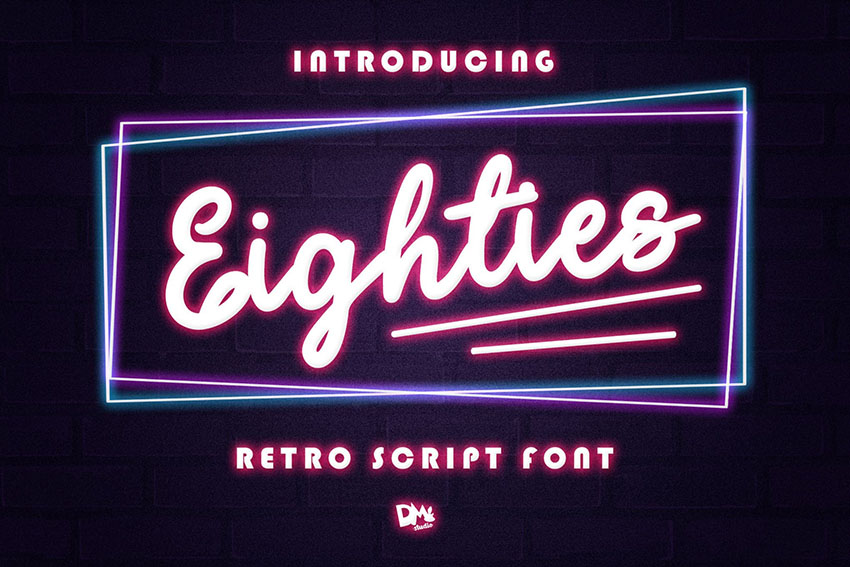 There was also a lot of love for bold, neon script in the 80s. This script retro font is a perfect choice if you're looking to capture that aesthetic.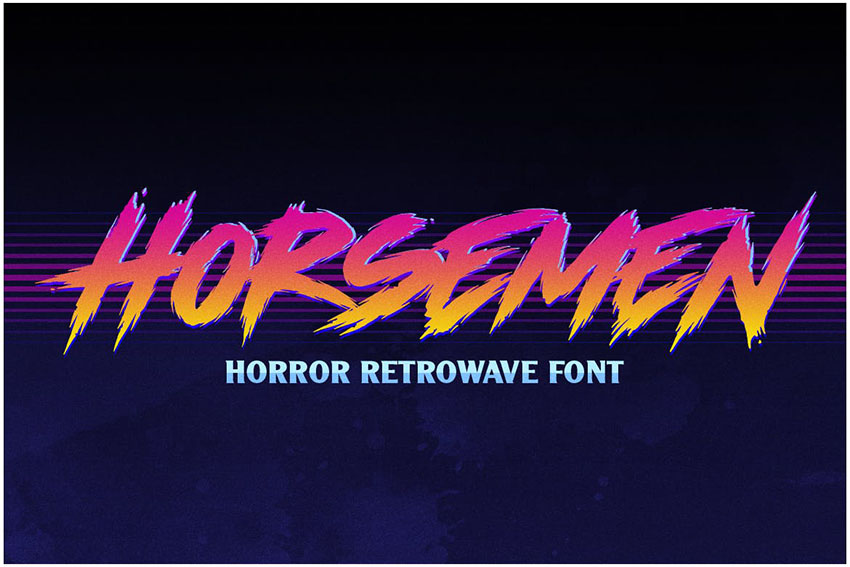 Looking for an action-packed retro font with a lot of energy? Check out this 80s-inspired retro font style. Try it in different colors too, for a different feel.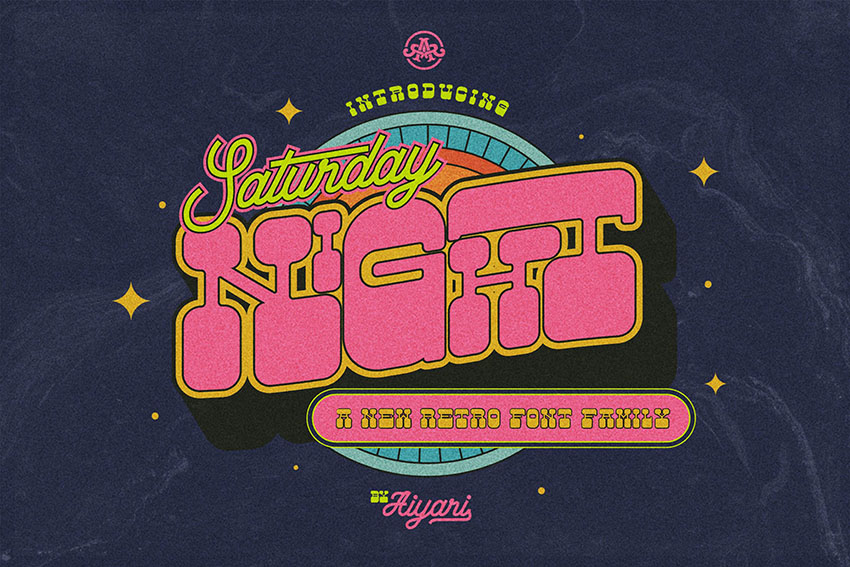 Isn't this font fun? This is definitely eye-catching display type, perfect if you're trying to target a 70s look and feel.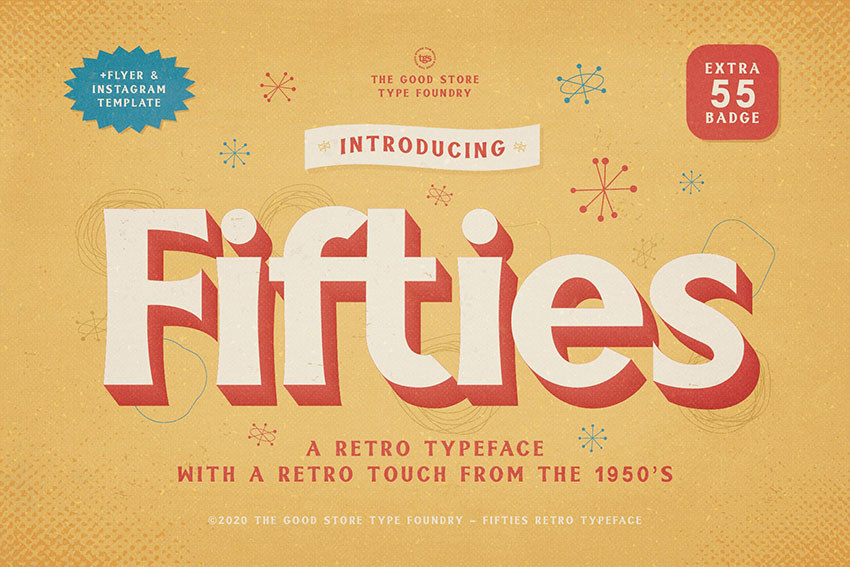 But maybe the 50s are more your style. This 50s retro font is a fun and legible choice for tapping into aesthetics that were popular in that era.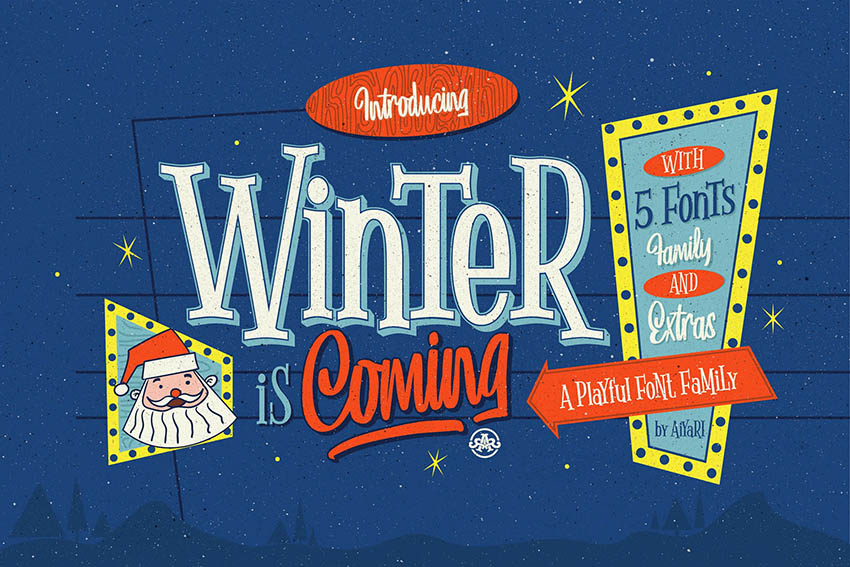 But if you're looking for a more varied take on 50s retro font design, check out this amazing font family. You get so much to work with here.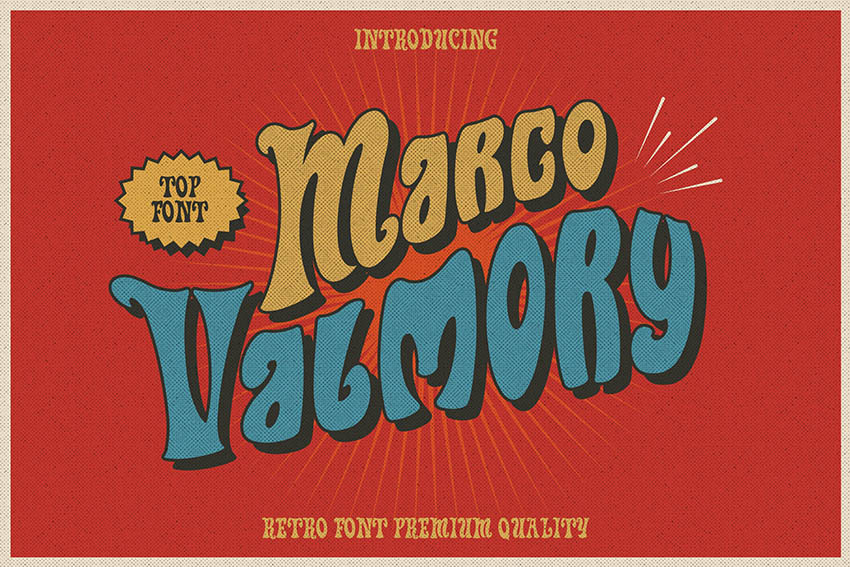 Get funky in your next design with this rounded retro font. It has a lot of that 70s funk that we might associate with vintage movies, music, and more.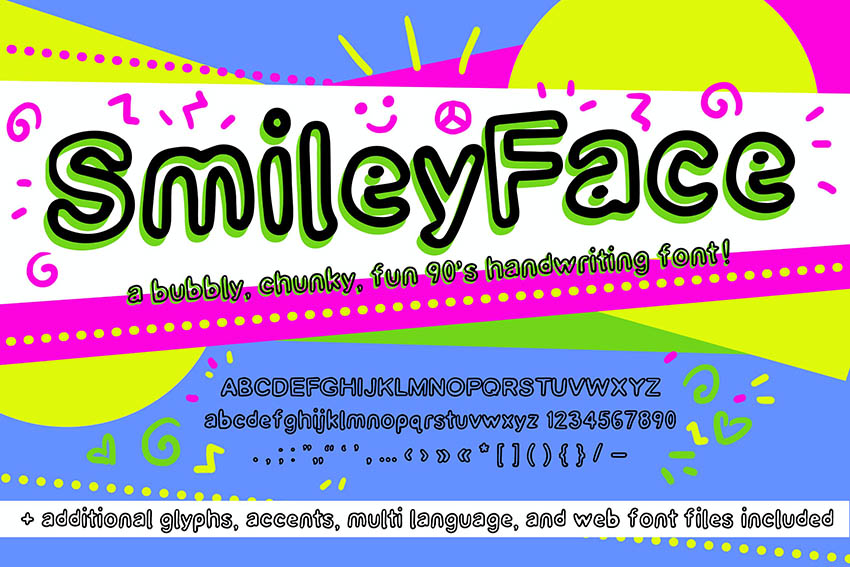 Remember all the neon of the late 80s and early 90s? Get in touch with your inner teen sitcom with this fun and energetic font.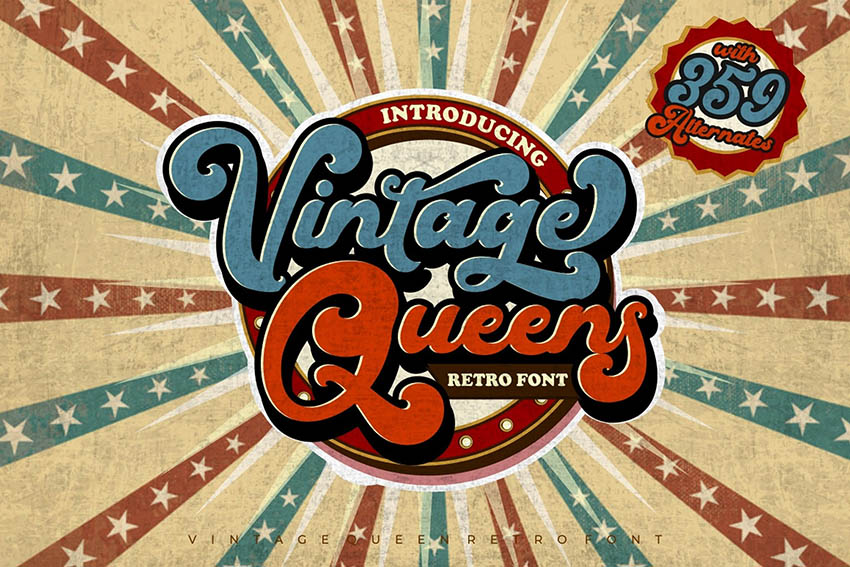 This script retro font is an awesome choice for emphasis in your composition. It's one of those retro-looking fonts that's versatile to work with in everyday design too.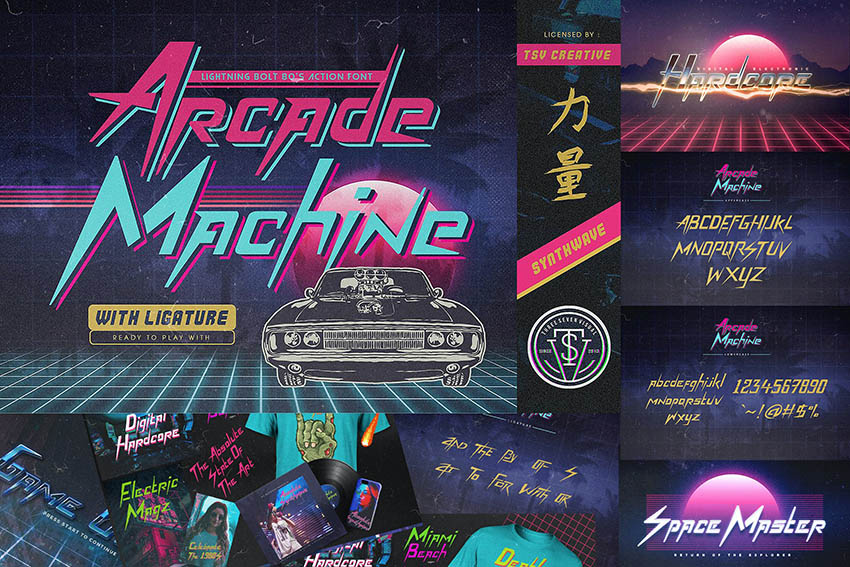 Love harsh edges and energetic lines? Check out this 80s-inspired retro font. It looks awesome in solid colors and with a chrome overlay too.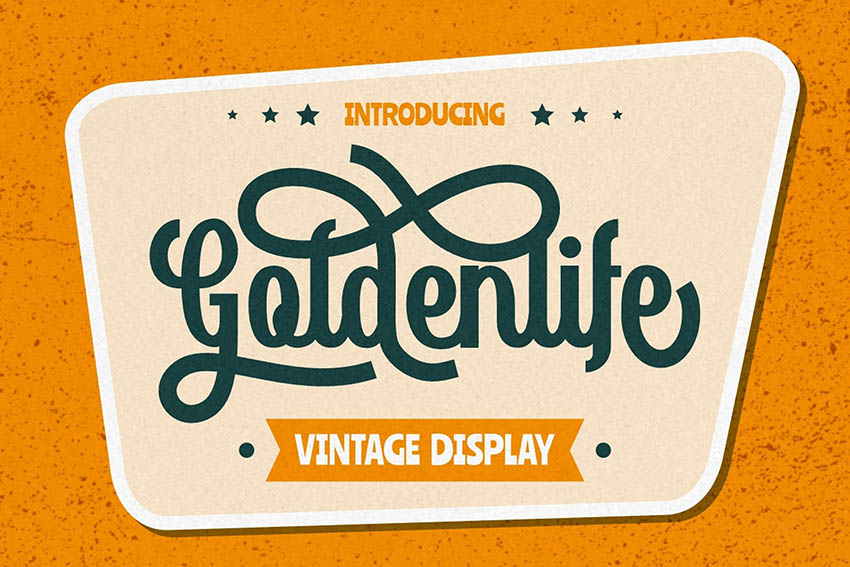 How about trying a fun script retro font? It draws from vintage inspirations, but is visually interesting and contemporary enough to work in many designs today.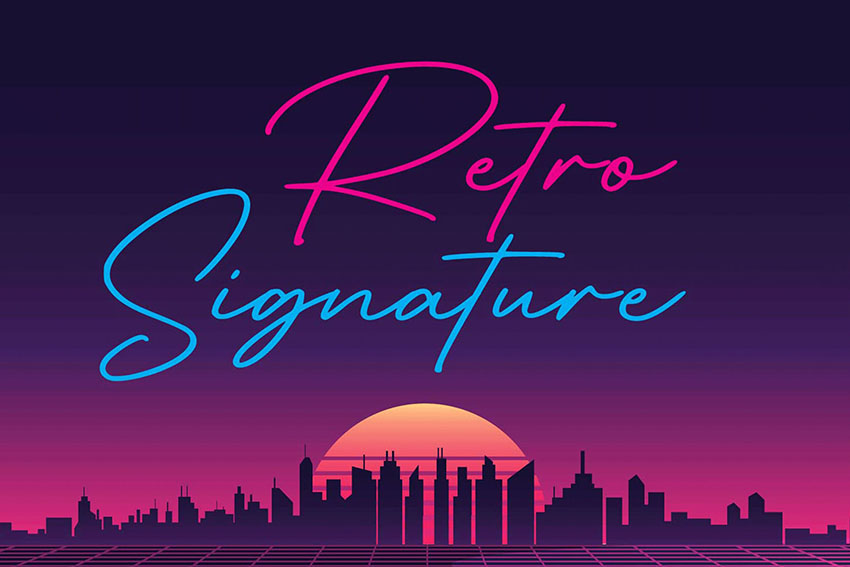 This signature font looks awesome in bold, neon colors. It's perfect for an 80s look. However, this one has plenty of contemporary possibilities too.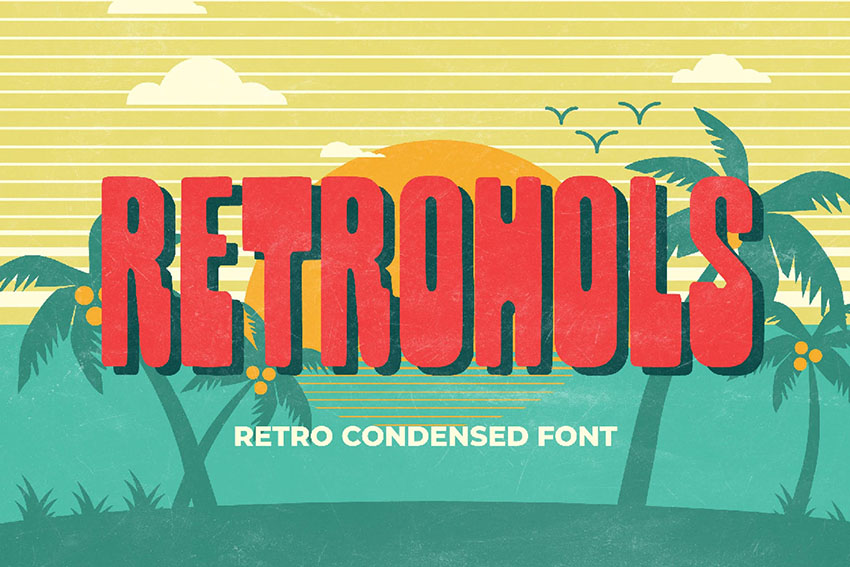 A stylistic, condensed font like this one can be such a fun design choice. Try it with color behind it, like here, or let it stand on its own.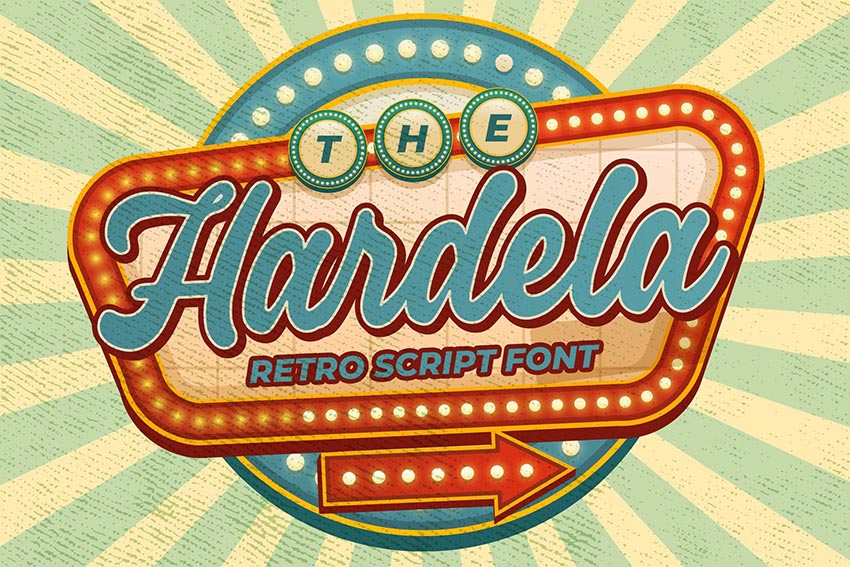 Isn't this eye-catching? This retro script font has so much personality, and it really uses the 50s retro font aesthetic in a fun but still contemporary way.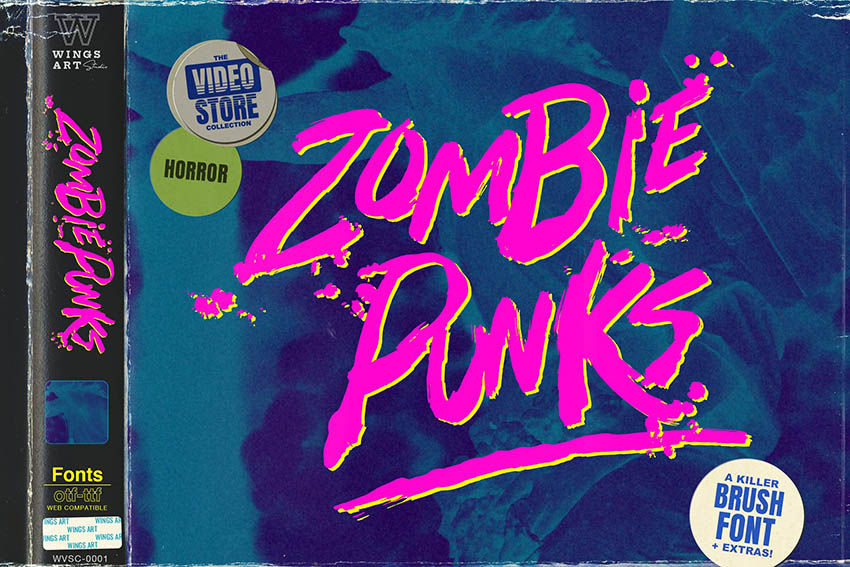 Talk about a striking retro font! This brush font definitely works for an 80s look. Picture this in another color, however, and you could also have a great Halloween font.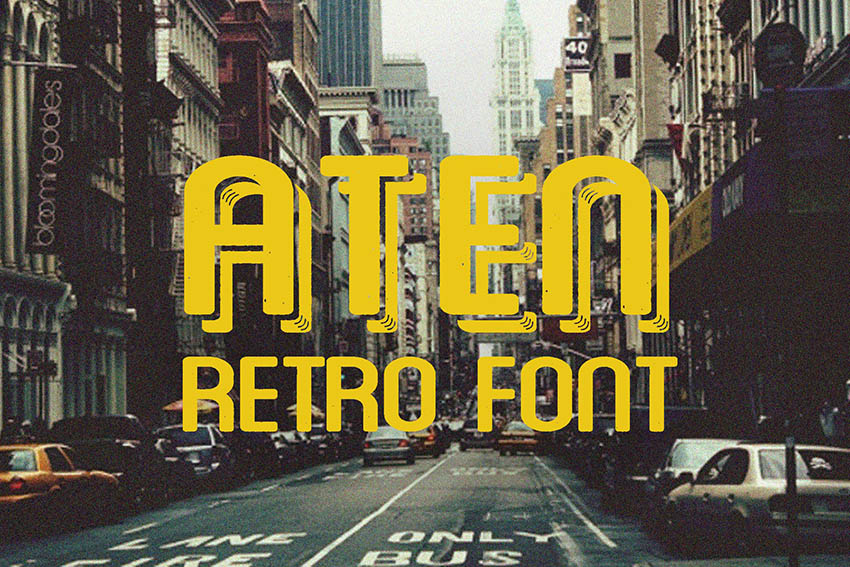 Doesn't this remind you of a retro sitcom or television show? It's such a fun, rounded retro look. The uppercase has this awesome shadow, while the lowercase does not.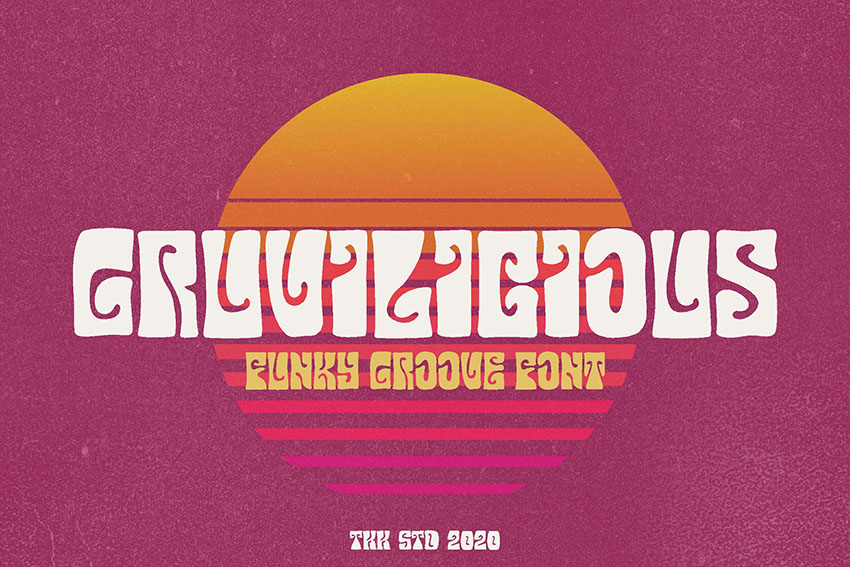 This stylish retro font is super curvy. Use this one for larger display type to really dig into the 70s look with your next design. It would look awesome on a T-shirt.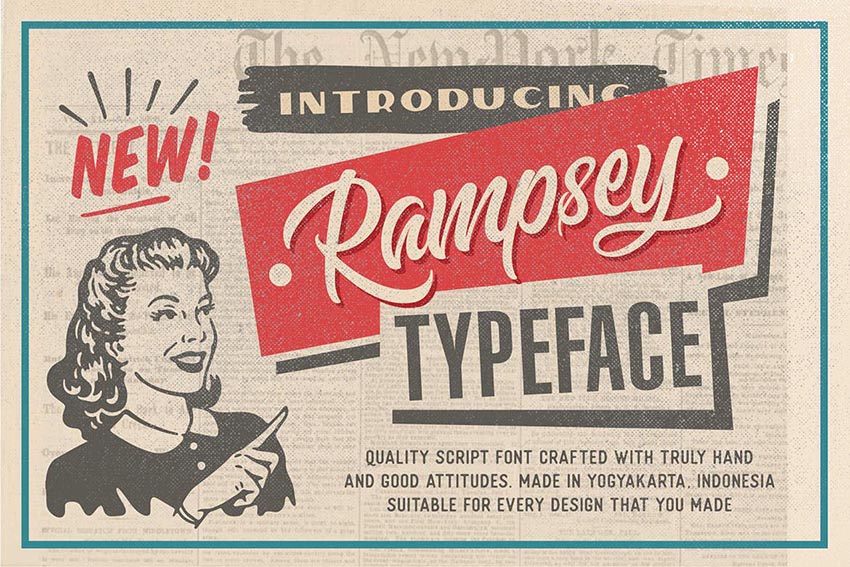 This is such a cute 50s-styled design, right? Download this font to create a similar look and feel in your next retro-themed design project.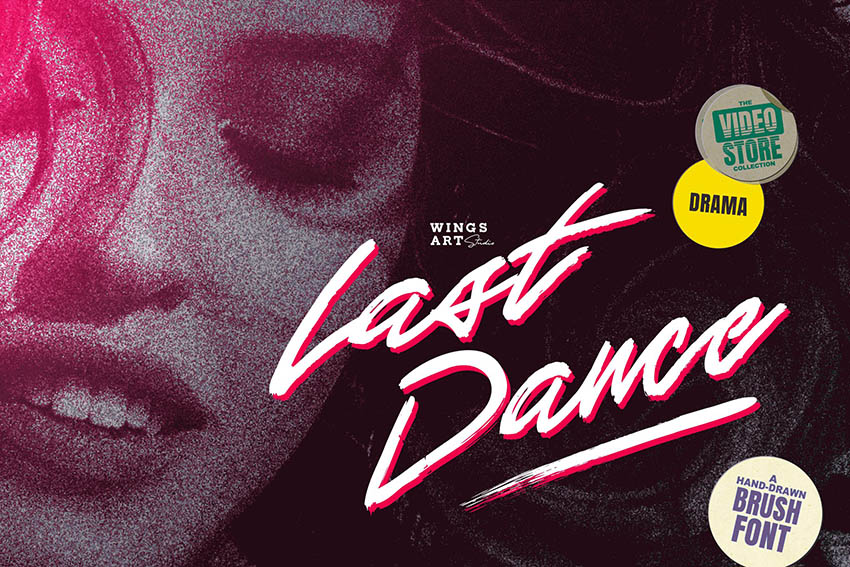 Aren't 80s movies awesome? This retro font was inspired by some classic films from the era. Give this energetic font a download today.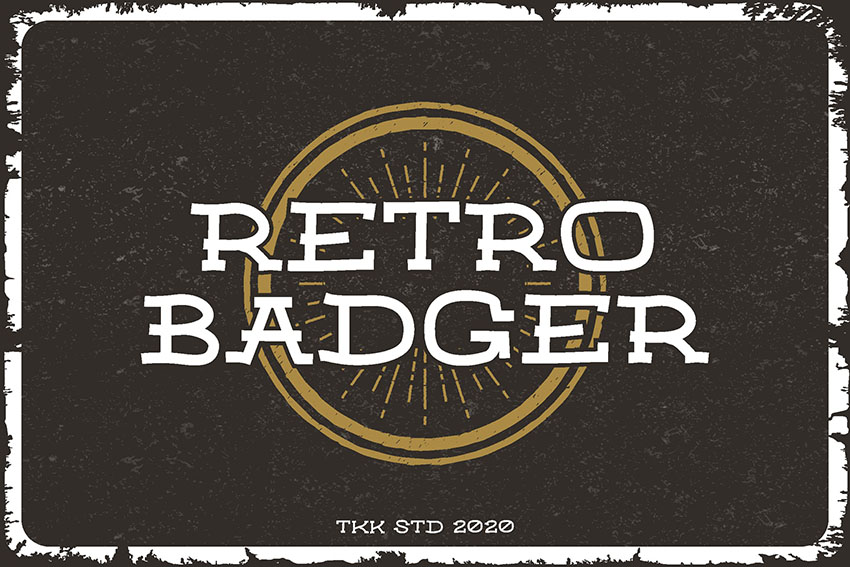 This retro font takes a different approach. It has a western vibe mixed with a vintage look and feel. Imagine this one on T-shirts, packaging, and more.
Check Out These Free Retro Typefaces
Now, let's take a look at some free retro fonts that you can download now. We'll go through some free vintage fonts from a number of different decades.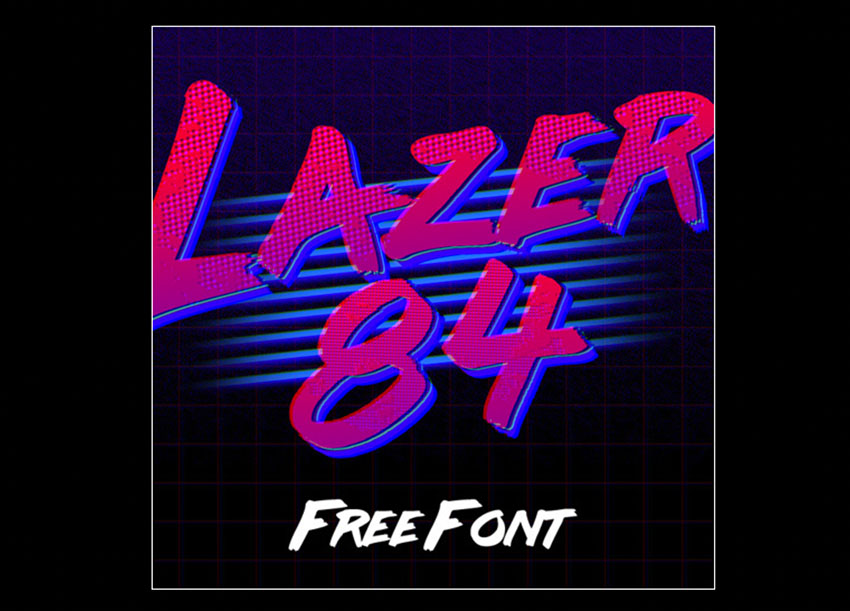 This stylish font has some serious 80s flair. Note that it's a free download, but it's specifically for personal use only, not commercial.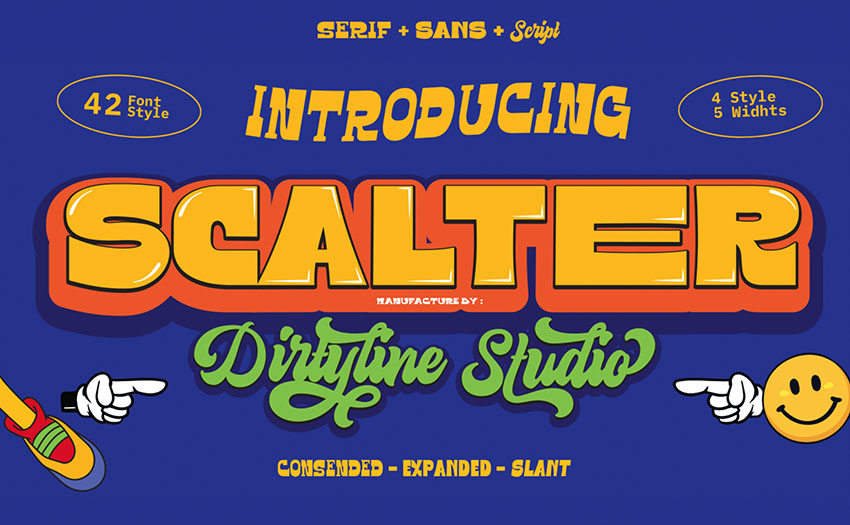 This awesome font has so many cool options to try. 42 different styles is a lot of content. Download the free trial to give this one a test run.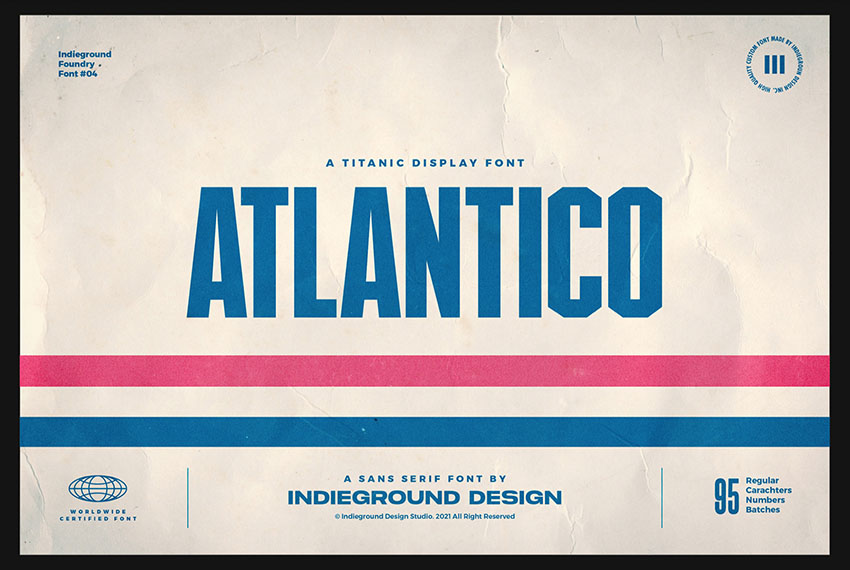 Here's another stylish free font that's perfect if you're looking for content for personal use. Otherwise, give a demo and see if it fits your style.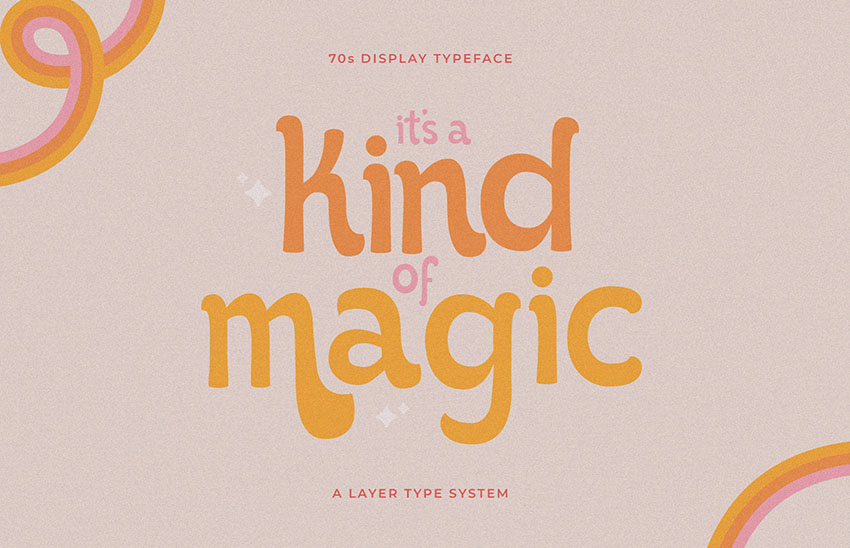 Isn't this a charming font? This one is free to download and use right now, so make sure to give it a look and give the artist some love.

This stylish retro font has so much modern potential. Check out this awesome free download today.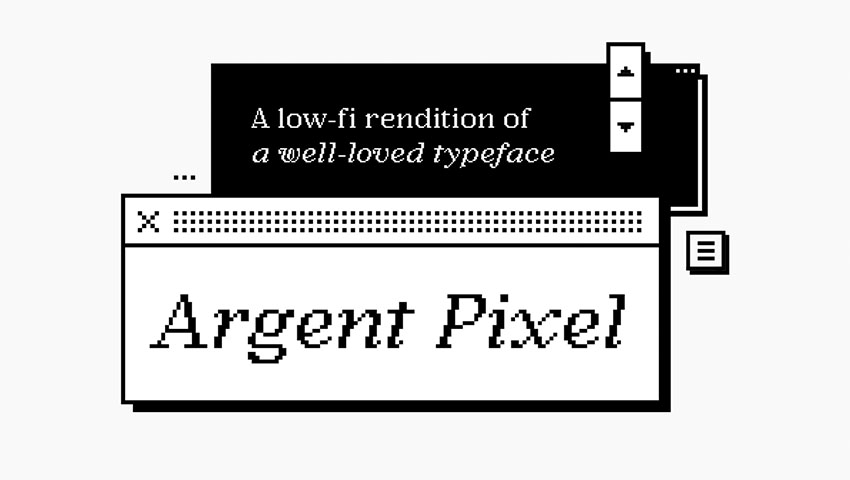 Love old tech and retro computers? Then you're going to love these free retro fonts. Give them a demo or download for personal use.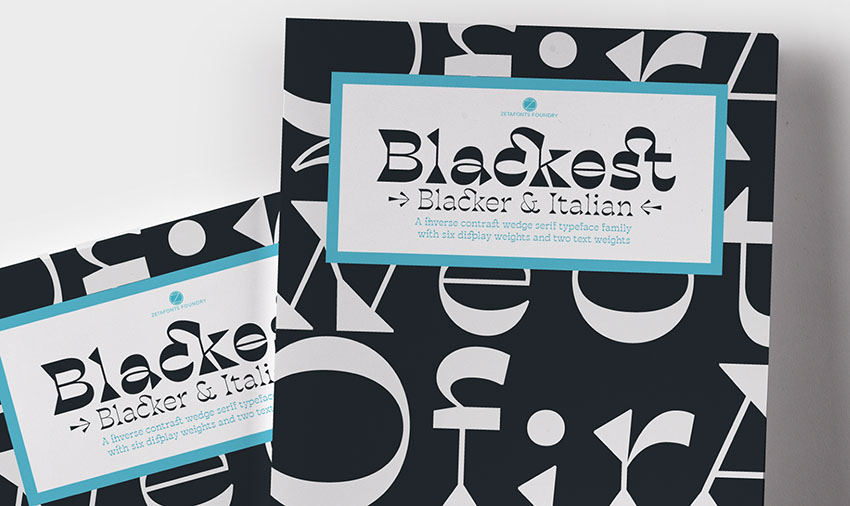 What a chunky, striking typeface, right? Try out this font for free, for your personal projects. It's got so much striking 60s mod design flair.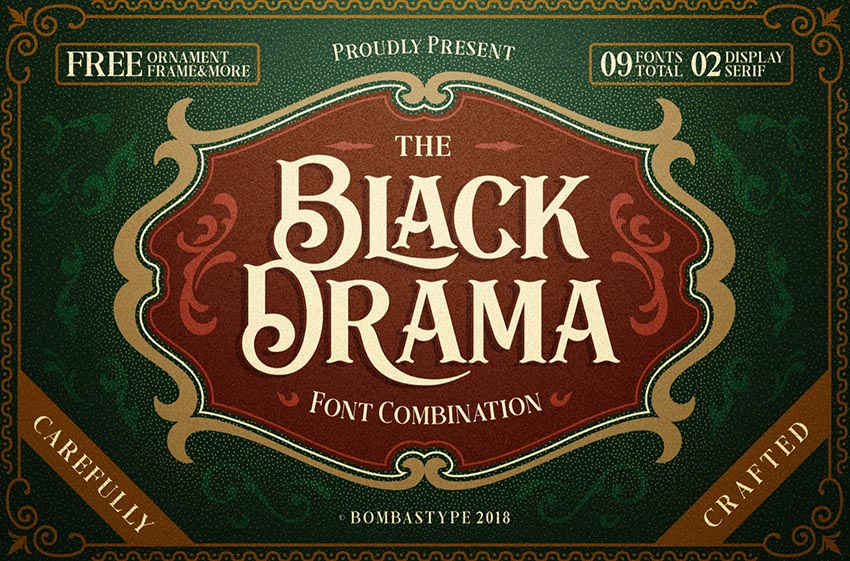 How about an even more vintage look? Try this font. Download it for free, but make sure to check the author's terms of use.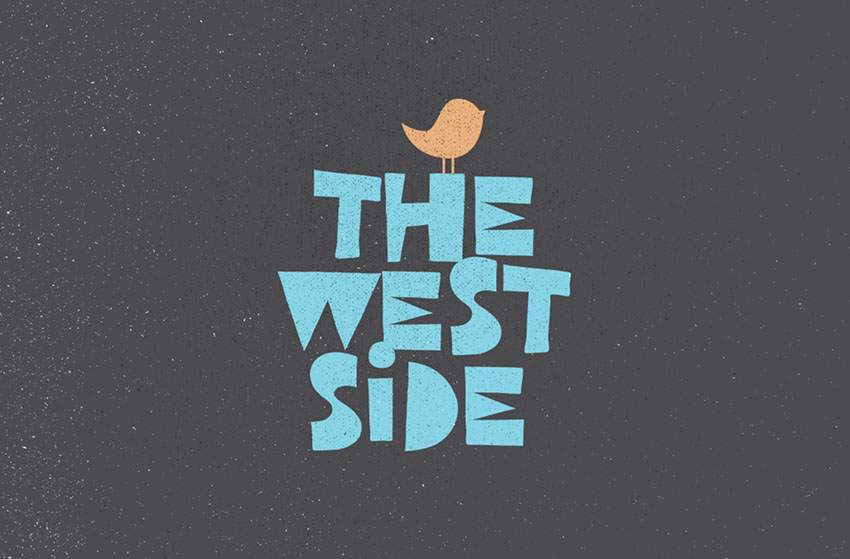 If you love really memorable free retro fonts, you're going to love this one. Its fun, cutout look is sure to stand out.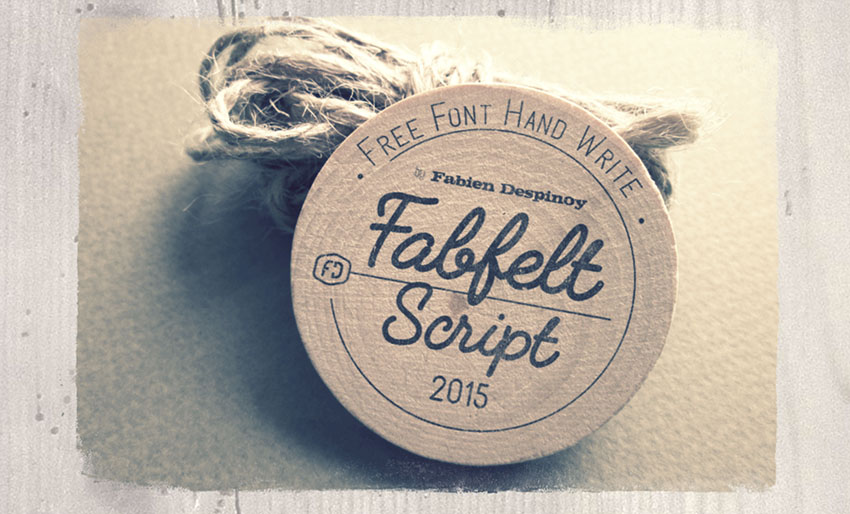 Looking for free vintage script fonts? Here's an awesome choice. It also has plenty of contemporary possibilities.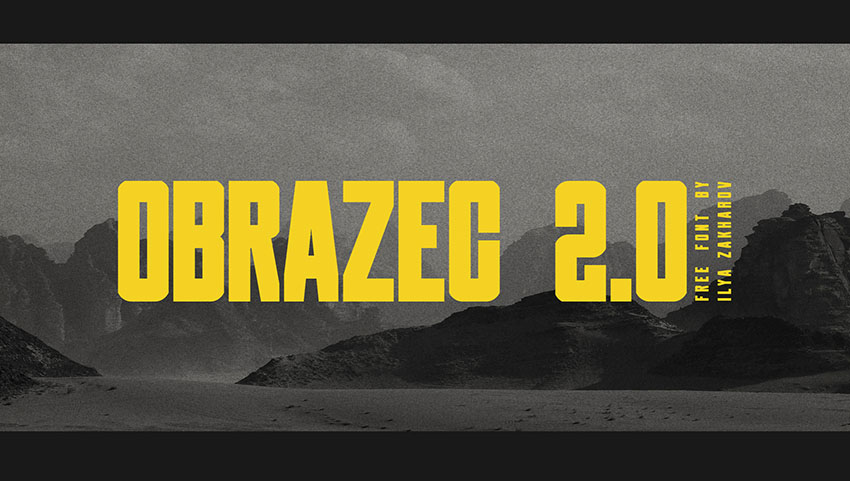 This bold free retro font is definitely striking. Imagine this one on a poster or a T-shirt. It's also free for several types of usage (but make sure to check for the most current EULA!).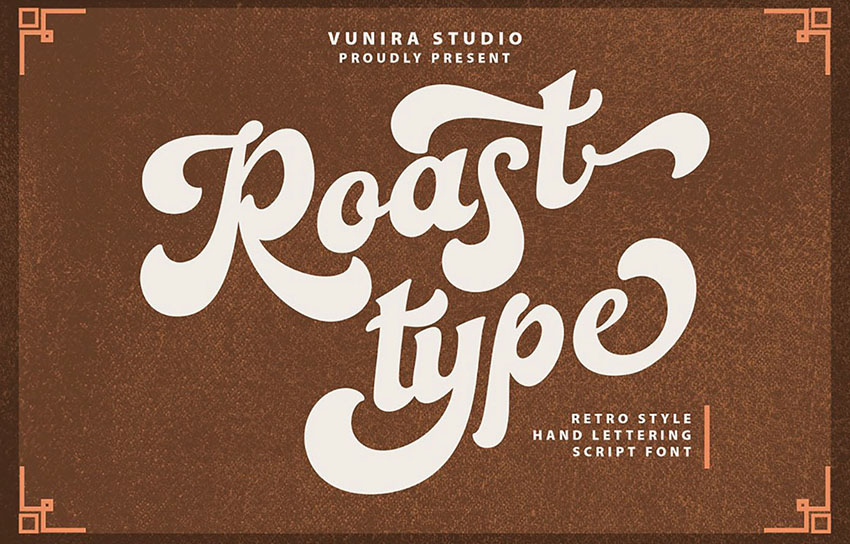 This is a retro look and feel, but its endearing aesthetic has plenty of relevance today. Download it for personal use or try this one out today.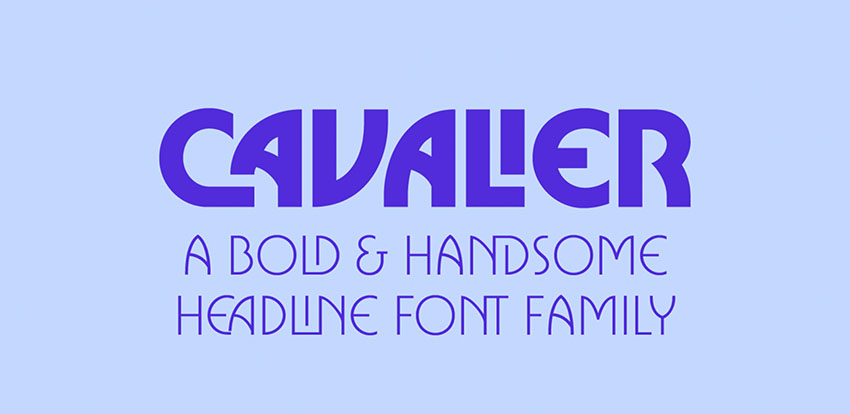 While this vintage font takes some inspiration from Art Deco, it would be right at home on 80s packaging design. Try out this free font today.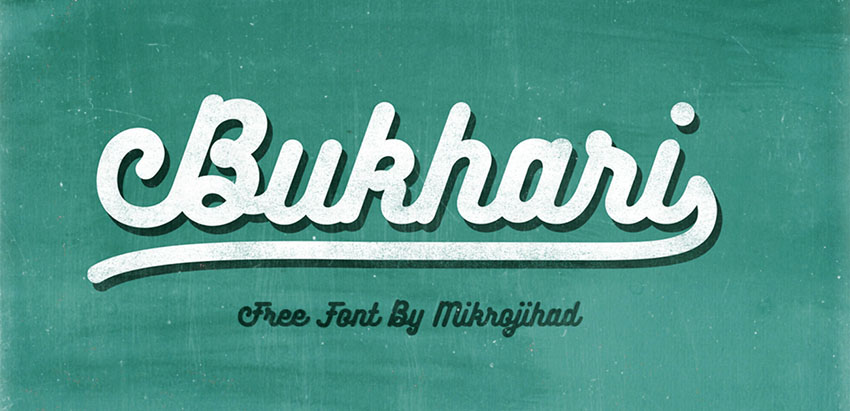 This free retro font works so nicely with texture, doesn't it? It even comes with stylish alternates that you can try out too.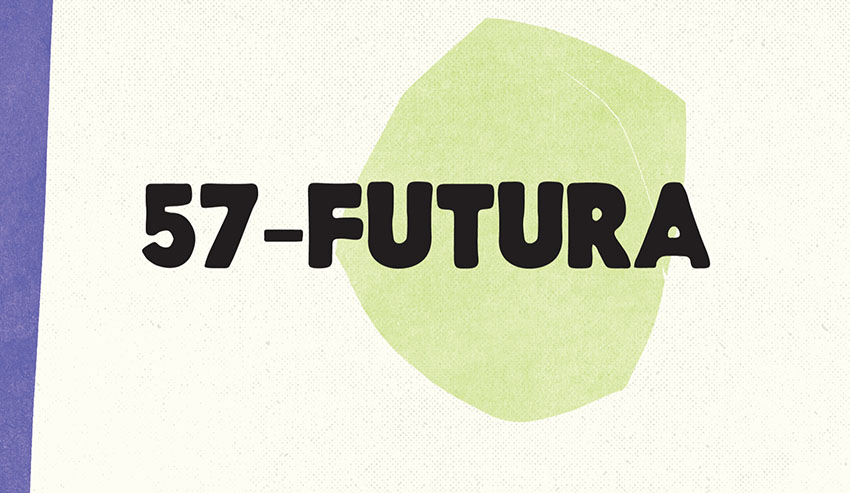 This stylish, free retro font was inspired by a magazine from the late 1950s. Cool, right? This one is definitely worth a look.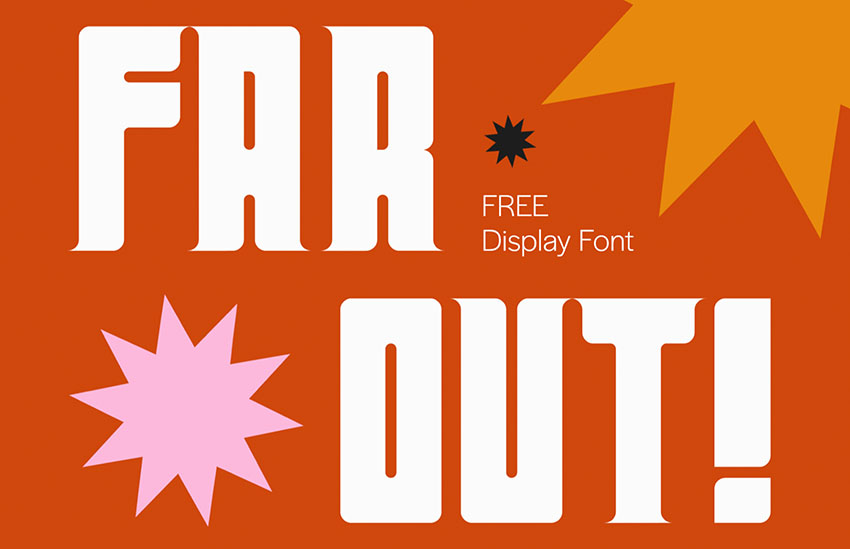 Here's another free font that you can download right now. It's perfect for bold points of emphasis in your compositions.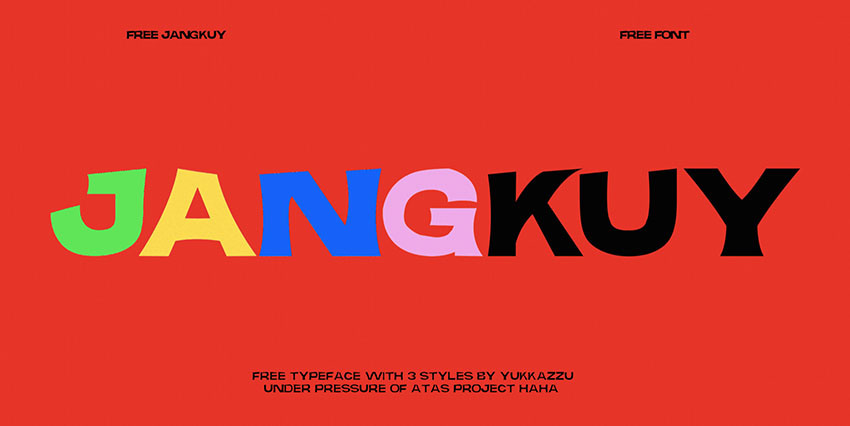 There's so much stylish 60s inspiration going on with this retro font. It's also free for both personal and commercial use, but remember to check the terms.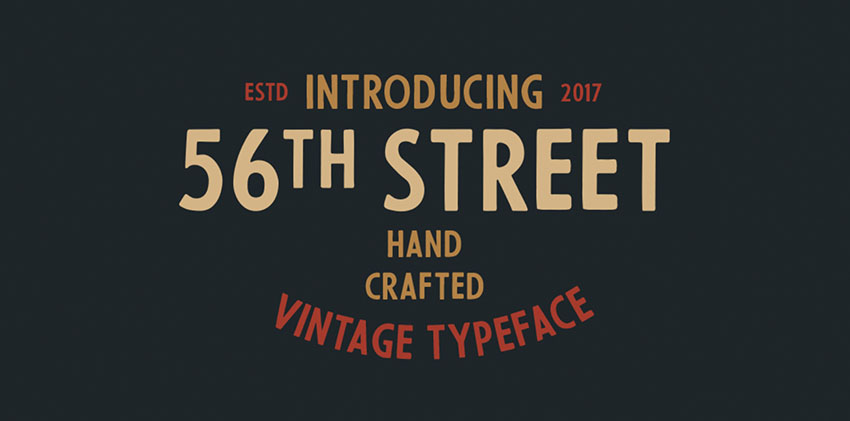 Download this versatile, free vintage font for personal use today. It could work in a retro project or a modern project really well.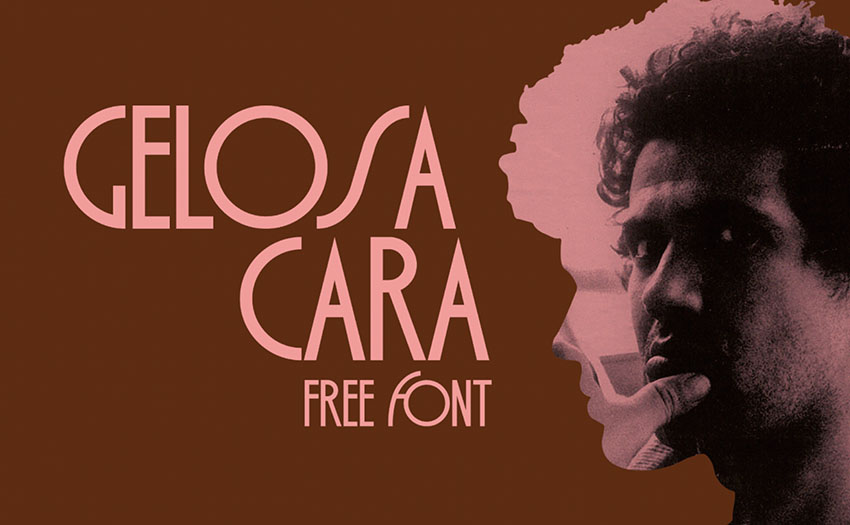 This free retro font has stylish geometric throwbacks to the 70s and 80s. Download this one today and give it a try.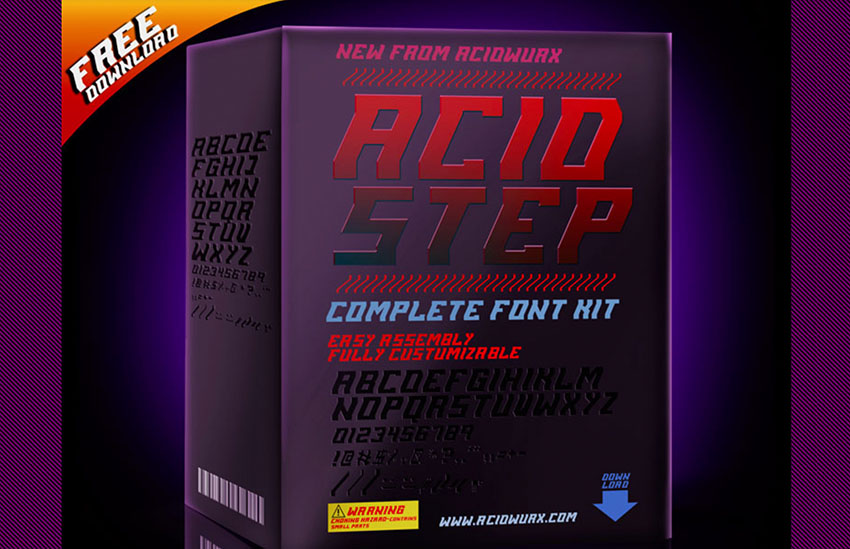 Love the 80s? Then you'll likely appreciate this 80s retro text font. It's a free download, and there's plenty to work with here.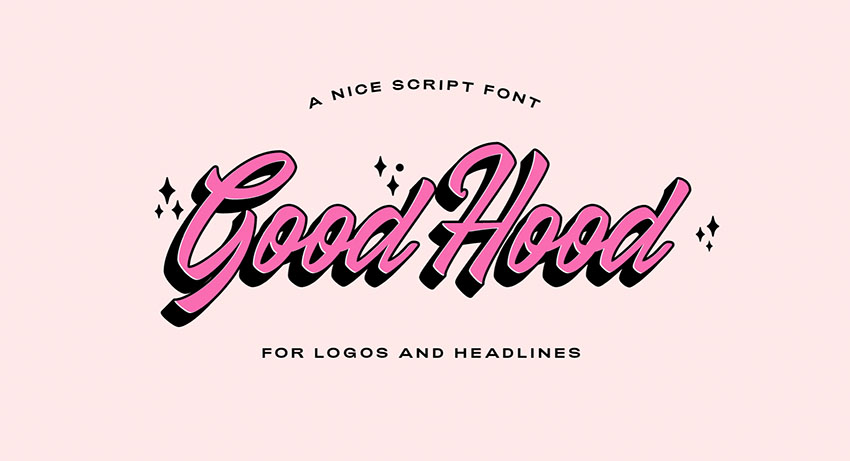 There's something so cheerful and clean about this stylish 50s aesthetic, right? Try this one in a variety of colors and design situations.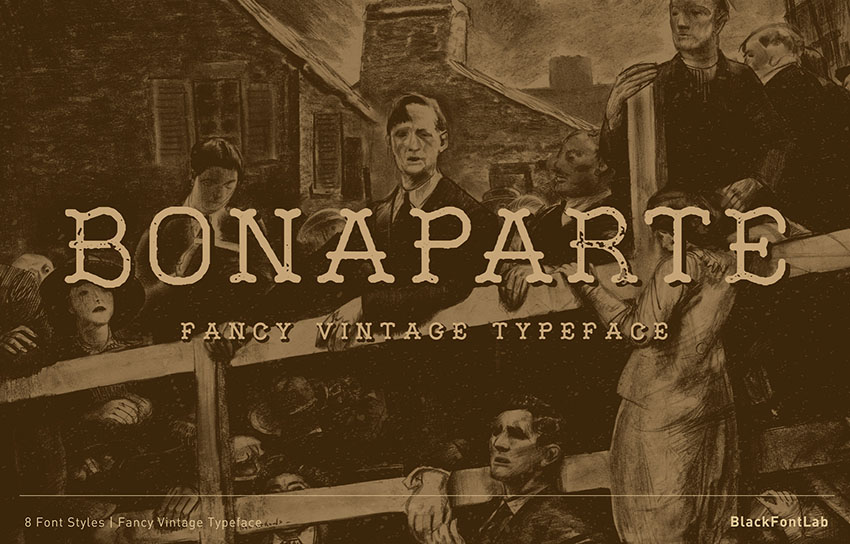 This free vintage font is even more vintage, with plenty of dated visual throwback. Download the free version for a limited edition of this font.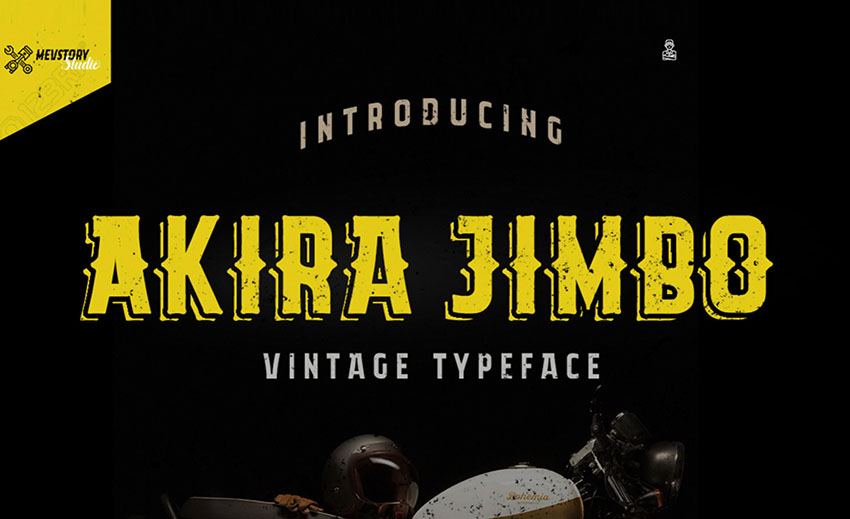 There are even more awesome, free vintage fonts for you to check out now. This free download could work for a number of retro-themed projects.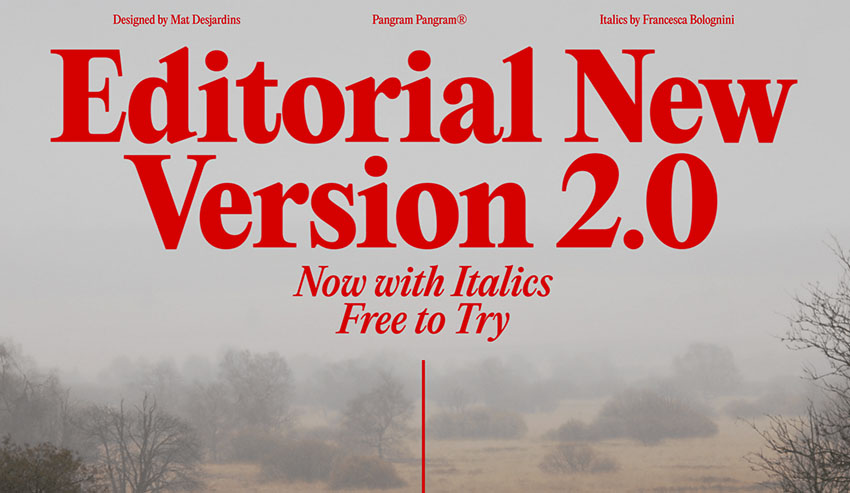 Doesn't this serif font take you right back to vintage magazines and newspapers? It's such a fun choice, and it's free to demo right now.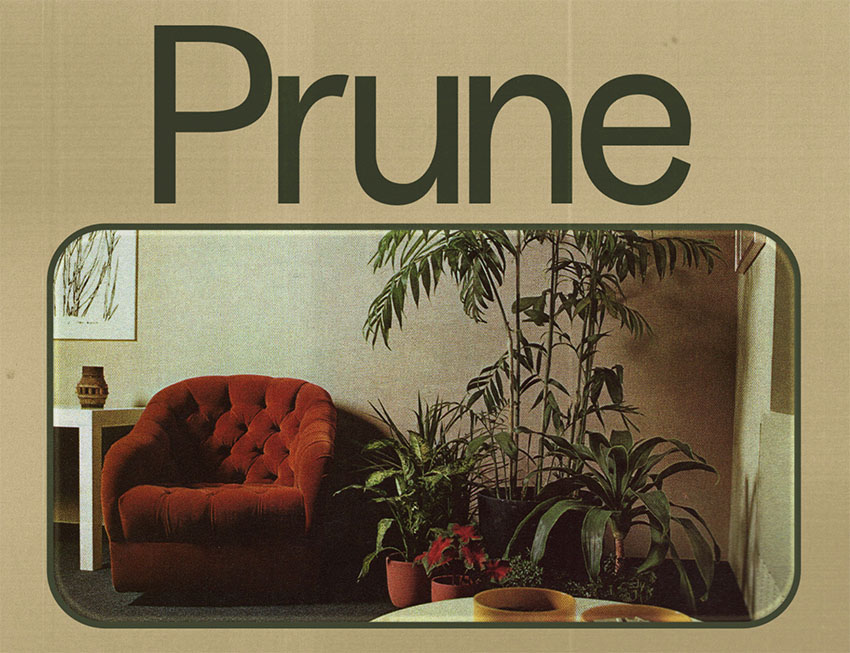 This stylish 70s font is so classy, while still keying right into the retro look and feel we'd expect from this era. Try out this retro font today.
What Are the Best Retro Fonts for Your Project?
Which are your favorite retro-looking fonts? Is there an era that's your favorite when it comes to retro font style?
Remember, there are even more cool retro fonts to check out over on Envato Elements. With access to an entire library of thousands of fonts, there's so much content to check out, try out, and download today. It's a bargain for font lovers.
Looking for even more fonts and font inspiration? Check out these inspiring collections.