jQuery is one of the interesting language to ease the work of designers. It is capable of bringing out something interesting from your code and eases the coding by adding libraries. jQuery lightbox plugins are best to showcase the photos in an elegant manner. It can even add responsiveness to pop ups, signup forms, and other types of forms. These jQuery plugins will help you out to create awesome effects in no time. Here is the list of best jQuery plugins for you.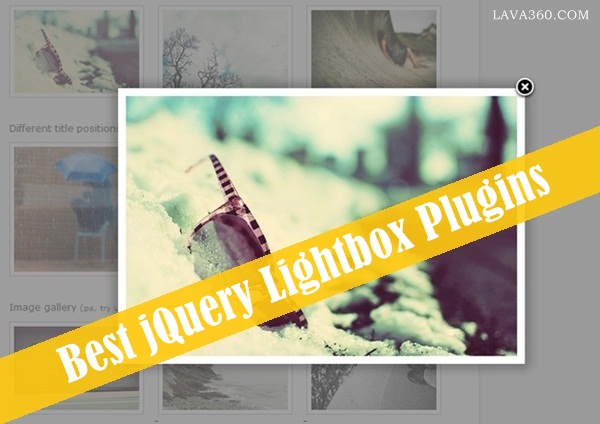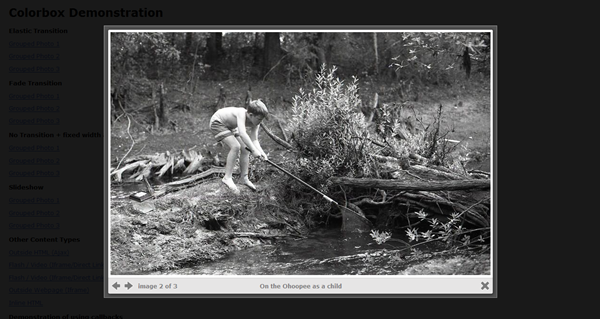 It is one of the best jQuery Lighbox plugins that supports photos, slideshows, inframed content, ajax etc. Some of its great features are:
It is a lightweight plugin that has 10KB size
It is used on more than 600000 million websites
Its appearance is controlled through CSS
It preloads upcoming image in photo gallery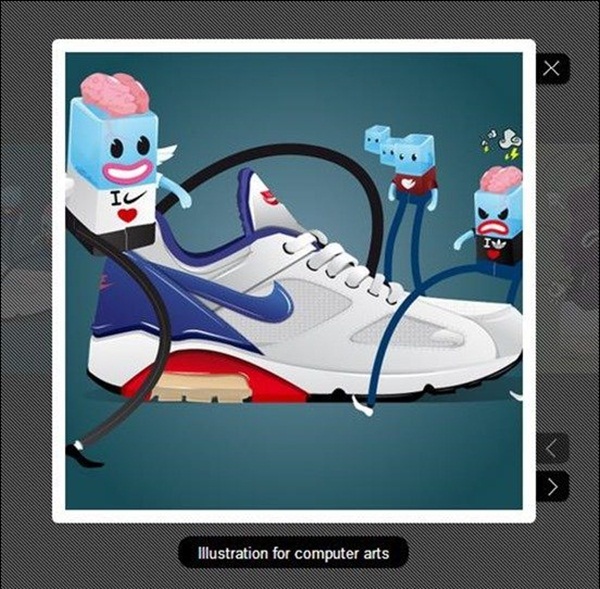 This offers you an application with visual editor for creating any sort of lighbox with single file. Some of its features are:
It provides virtually unlimited options
It supports YouTube, Google Maps, iFrame, Dailymotion, and Vimeo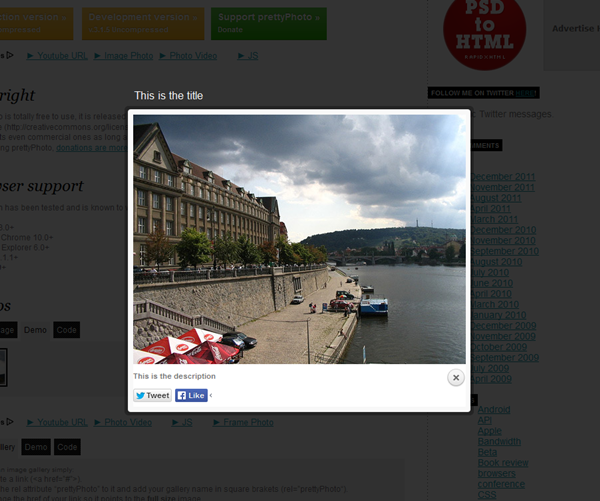 It is a simple lightbox plugin that is elegant and unobtrusive. You do not need some extra markup. It is used for overlaying the images on current page through flexibility and power if jQuery selector. It is a good jQuery lightbox plugin that supports the images, flash, iFrames, YouTube, and videos. It is very easy to setup. Some of its features are:
It is highly customizable
The script is highly compatible for browsing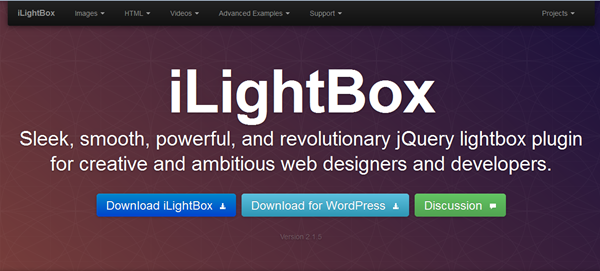 This is a wonderful awesome premium jQuery plugin that can present the photos, videos, and other HTML options in full screen format. Some of its features are:
Gallery mode displays items as thumbnails
Allows browsing through keyboard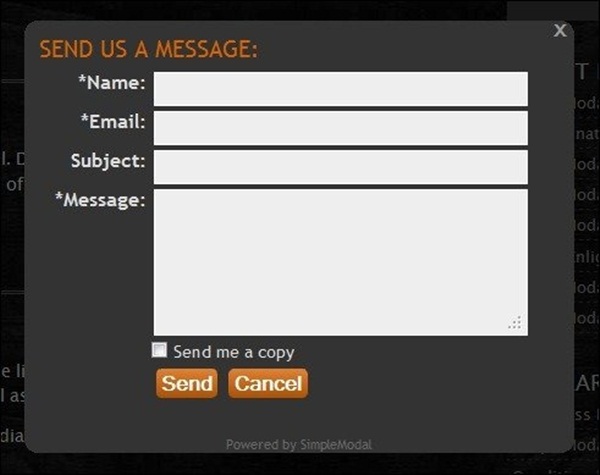 This is another lightweight jQuery plugin that provides a powerful interface for the development modal dialog.
It shields you from the cross browser issues
It helps in good UI development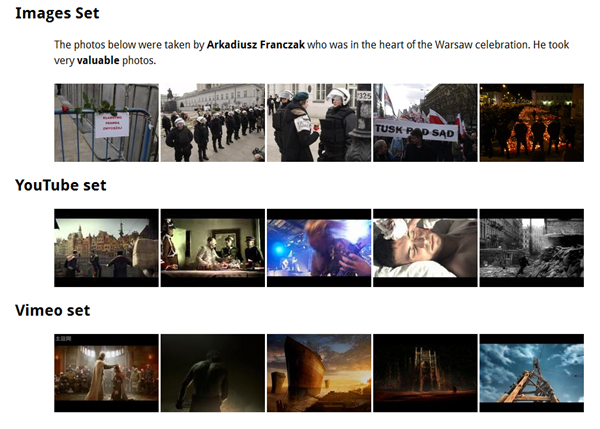 It is a lightbox plugin that can be built on jQuery and jQuery UI. It comes with great features and do not have alternatives. It can easily display any content from the photos to videos, HTML, and flash files.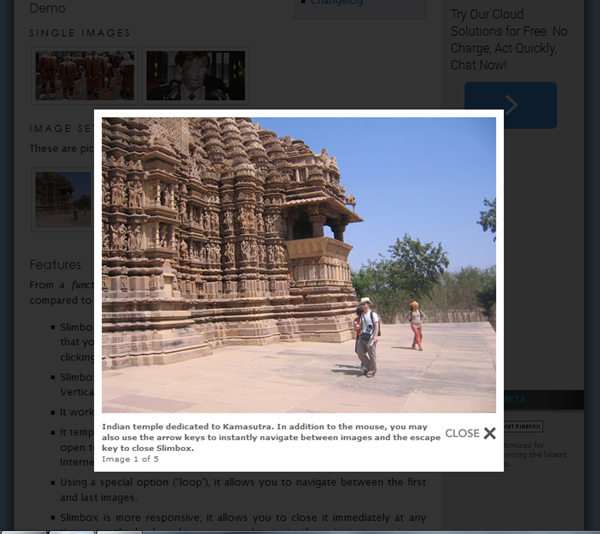 It is a 4 KB visual clone that is very similar to Lightbox 2 script.It is very small in size.
It is user friendly and highly customizable
It is 100 percent compatible with Lightbox 2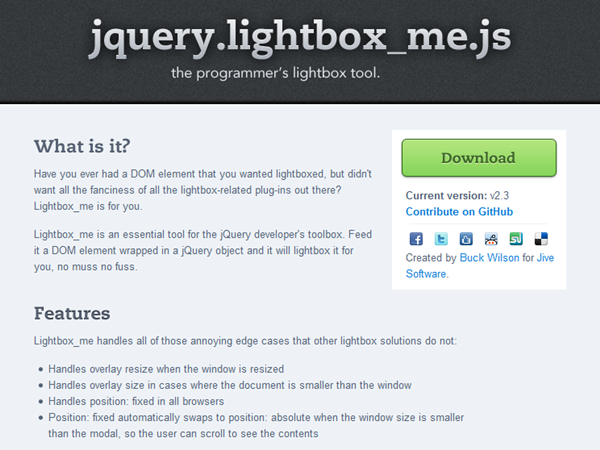 This plugin enables you to lightbox any element and it is compressed to 1 KB. Some of its features are:
When window is resized it handles the overlay resize
It handles the position and is by default fixed in browsers
It can create dynamic iFrame shim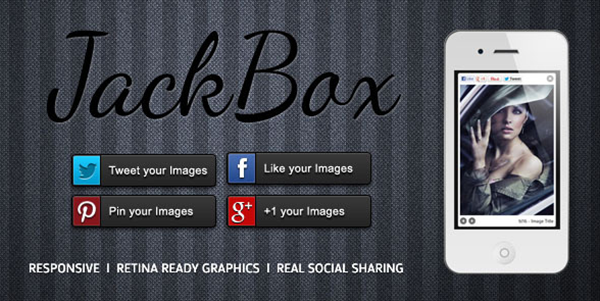 This jQuery plugin helps you in creating lightbox that can work on different smartphones and mobile devices. Some of its features are:
It is highly responsive plugin
It is compatible with responsive websites and other devices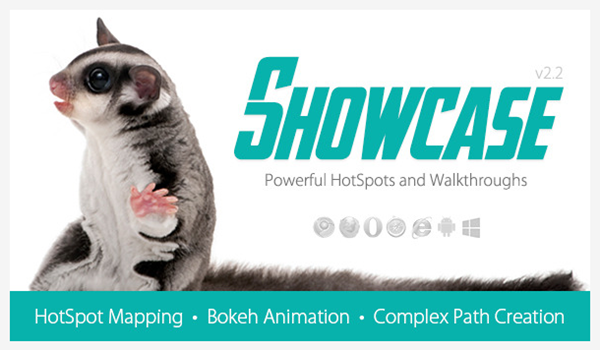 It offers more than 60 animation settings. It is a good lightweight and fast plugin that operates nicely on mobile devices. You can style and customize the lightbox effectively.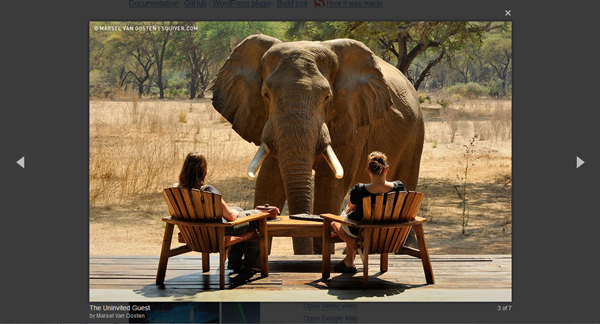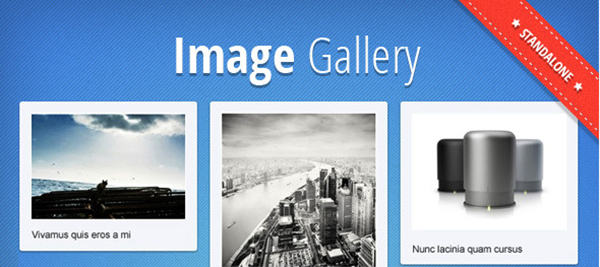 This is the image gallery plugin that converts unordered list to a proper Image gallery having Lightbox. Other features include:
It can easily display the thumb images
It can also display big images for lightbox
It can display description text below images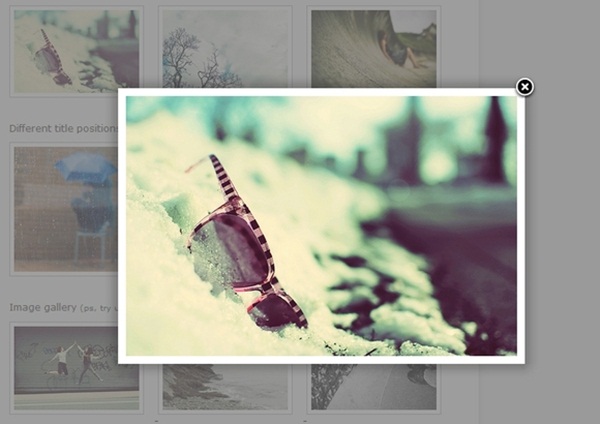 It helps you to display the HTML elements, images, SWF movies, AJAX requests, and iFrames. It adds support to navigation and also supports the fancy transitions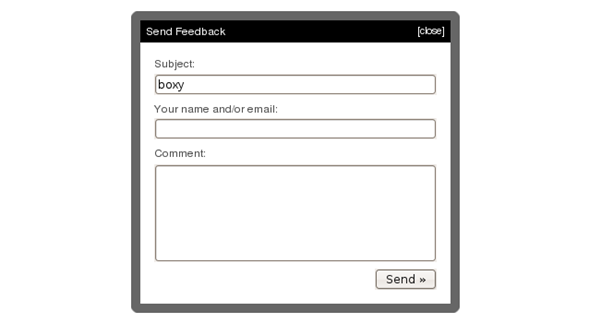 It is a flexible and Facebook styled dialog box for jQuery having drag and drop options. Other features include:
It differs in overlays
You can provide interface to control the dialogs
You can hook up the links automatically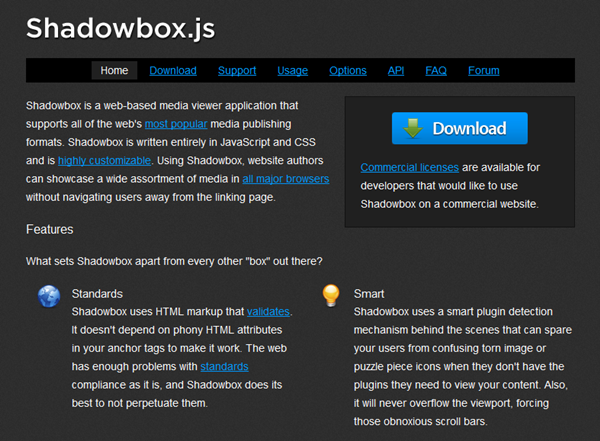 It is a cross browser and cross platform lightbox like media viewer that supports all the media types like Windows Media Player, Flash Videos, Quicktime. It is widely used with JavaScript frameworks.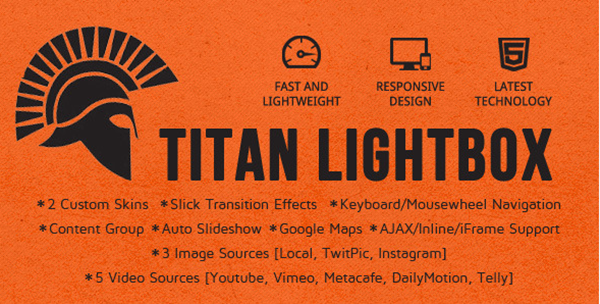 It is basically a gallery script that has a great support for HTML content, Maps, images, and videos.
It is built around HTML 5 and jQuery
You can customize it easily and implement too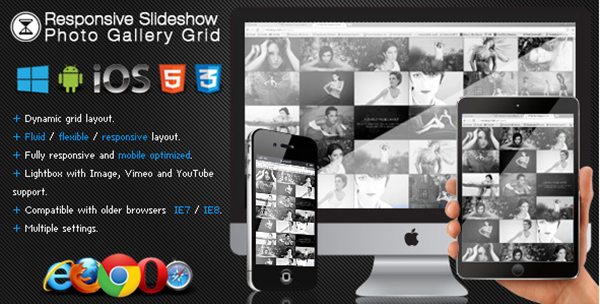 This is the slideshow plugin which have responsive layout and is flexible. It is built with jQuery and HTML 5 and you can easily customize it.