Looking for fonts similar to Helvetica? Here you'll find 15 cutting-edge alternatives to the designer's favorite sans serif, the Helvetica typeface.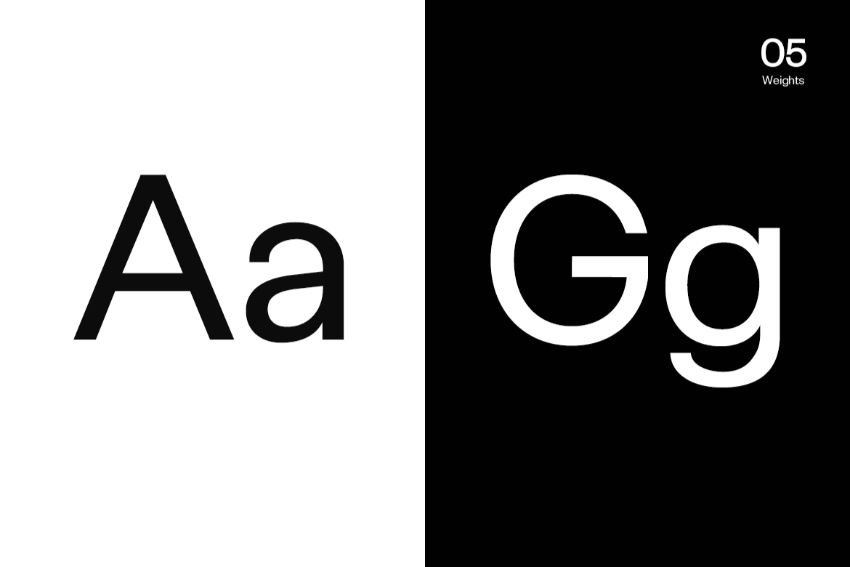 From styles which lift inspiration from the Helvetica typeface to the closest fonts to Helvetica Neue, you'll be sure to find a Helvetica alternative here that might convince you to switch loyalties from the original. 
A typeface with a longstanding reputation, Helvetica has had a huge influence on contemporary culture, inspiring a Helvetica shirt and even a Helvetica documentary. 
Looking for more sans serif fonts? Check out the wide range of modern and minimal fonts available for download on Envato Elements and GraphicRiver.
Fonts Similar to Helvetica: The Top 15
Below you'll find 15 fonts similar to Helvetica, Helvetica Neue, and Arial. Dive in and discover these great alternatives inspired by International Style. 
A more rounded take on a geometric sans serif style, VISIA Pro balances friendly openness with professional minimalism. 
Ultra-legible and clear, this typeface would make a great Helvetica alternative for posters and signage. Download it from Envato Elements.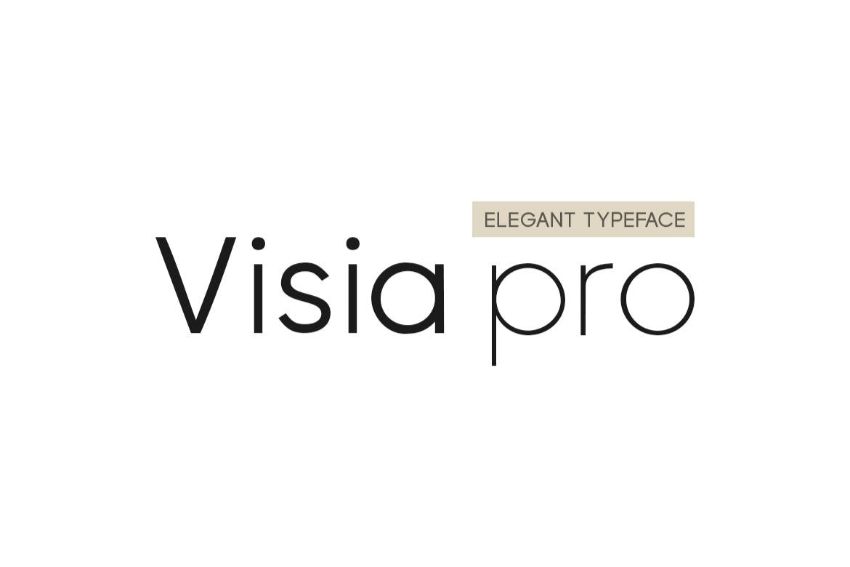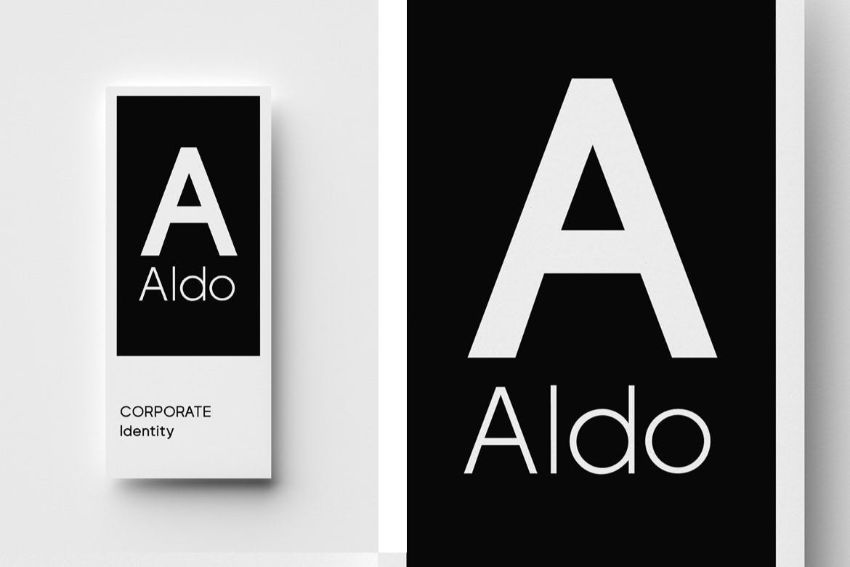 Complete with six weights and an oblique option, Noirden Sans is a hard-working take on the authentic Helvetica style. Retaining the no-nonsense Swiss style of the Helvetica typeface, Noirden Sans is slightly more rounded, giving it a more contemporary feel.  
If you're looking for a Helvetica alternative that is barely distinguishable from the original at first glance, Noirden Sans is a great pick.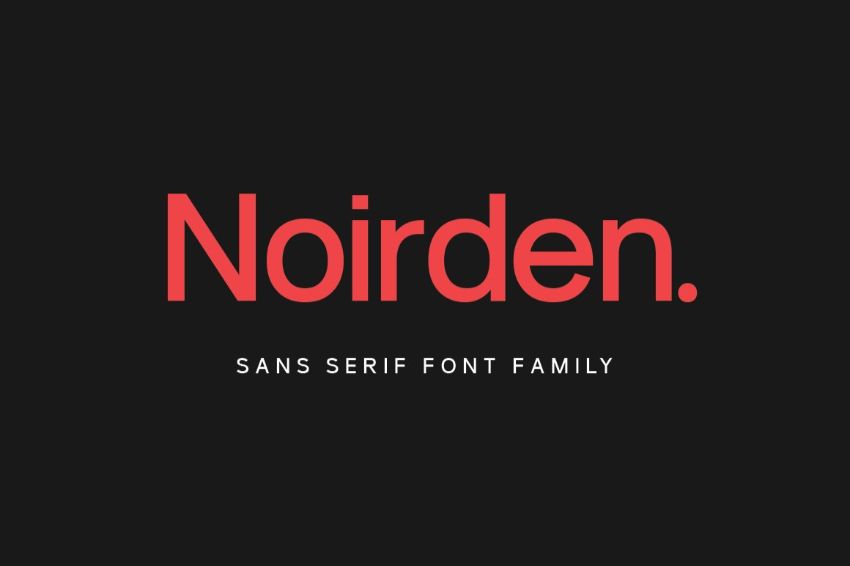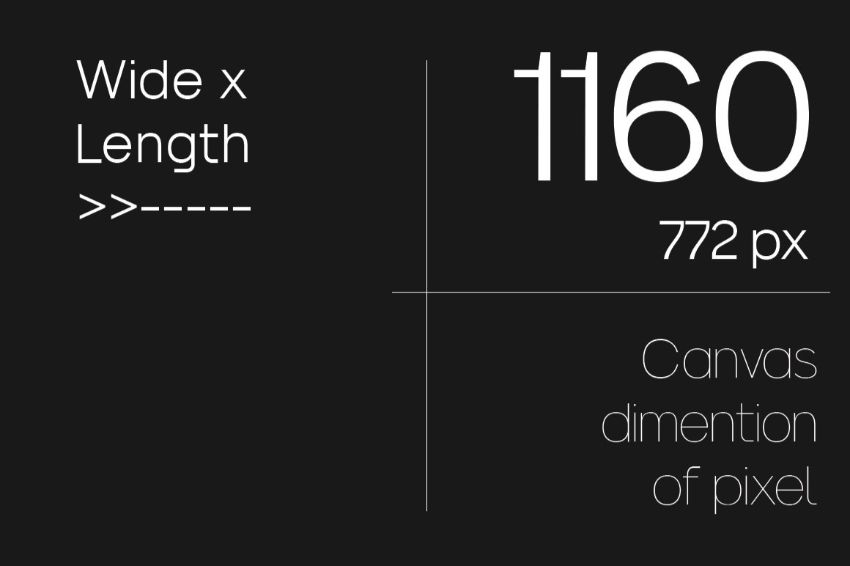 Designed by Alberto Ramanos, Bw Nista is a large family of three related typefaces—Grotesk, International, and Geometric. Bw Nista International takes its inspiration from the grid-based Swiss style of typographic design, making it more serious and retro in style than its Grotesk and Geometric relations. 
This clean and rational typeface is available in seven weights, from Thin to Black, with matching oblique italics, providing an exceptionally hard-working font for your projects.
Described as an 'authentic sans serif' by its designers, foundry Fontastica, Exensa Grotesk is inspired by elegant, clean Swiss type design. 
With an almost compressed look to the lettering, Exensa is chunky and highly legible, making it a good all-round choice for both headlines and body text.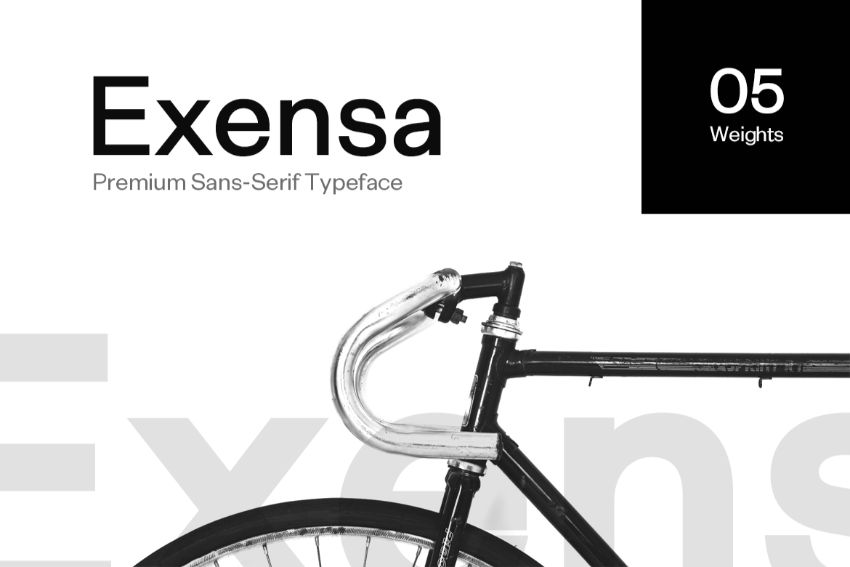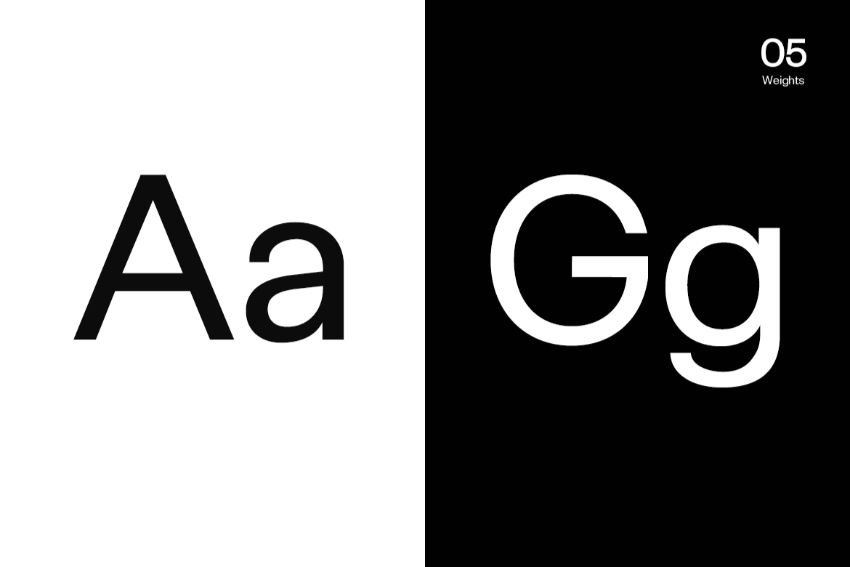 A very elegant tribute to Swiss typography, Noveltica Nova Pro is a geometric sans in the tradition of Helvetica and Verdana. The uniformity of the height and width of the letterforms gives the typeface a neutral voice, making it the ideal partner for almost any kind of design project.
Pair the Light and Bold weights together to create high-impact headlines with an authentic Helvetica style.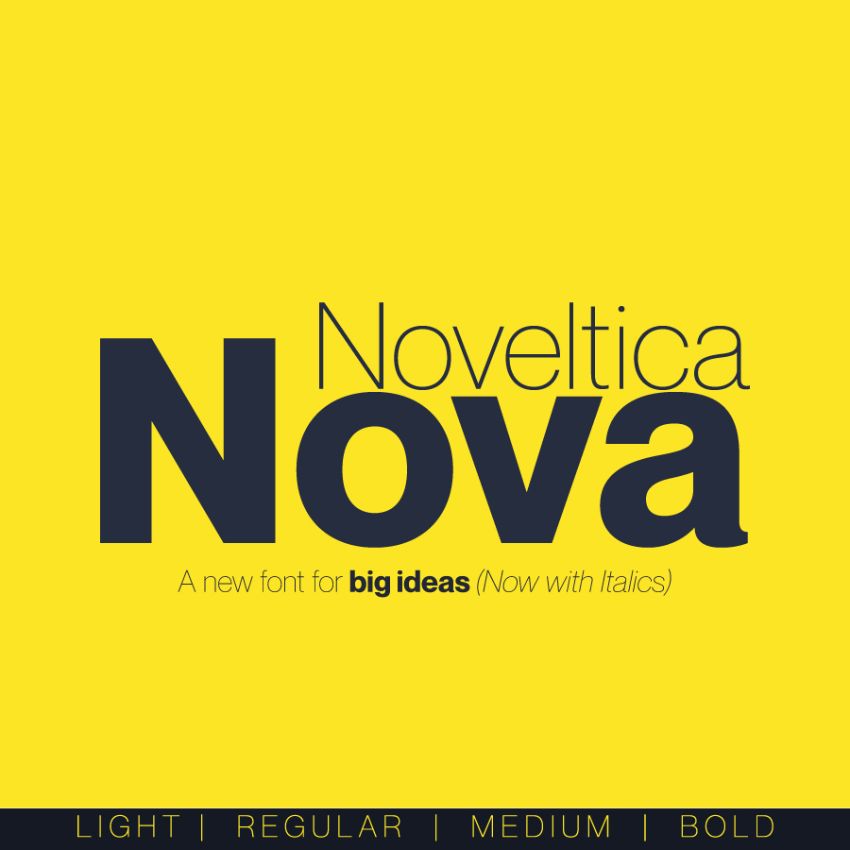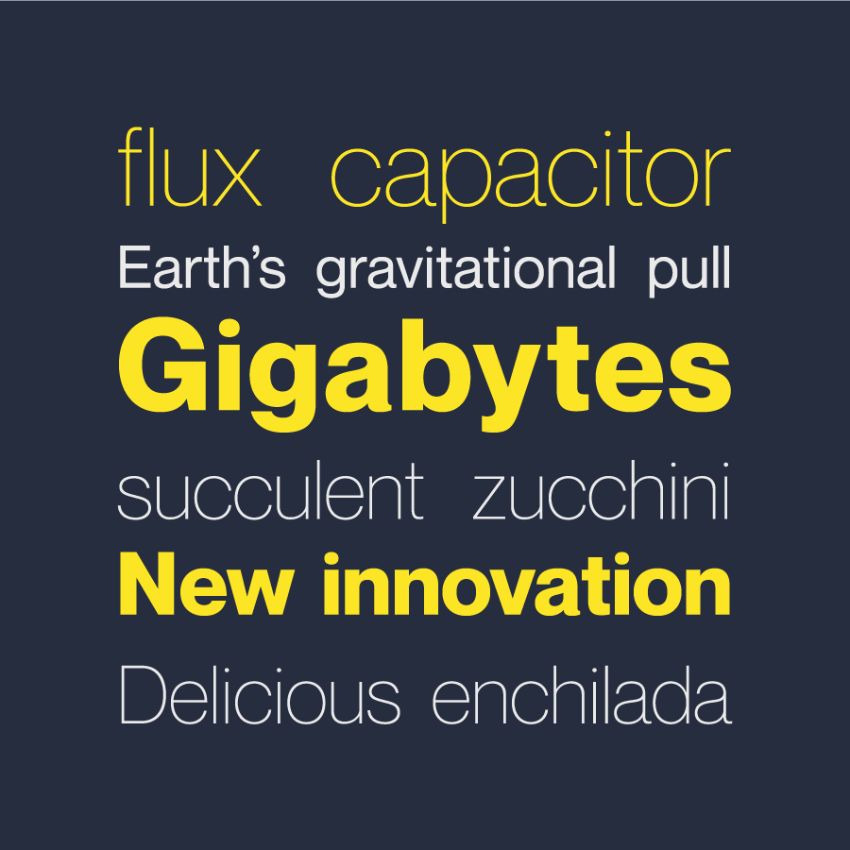 More geometric in style than some of the fonts already discussed, Lorin is an ultra-contemporary sans serif with a clean and rounded style. 
Designed by foundry Fontastica, Lorin has a softer and more fashionable style than some of the more true-to-Helvetica typefaces, and as a result it makes the perfect alternative for projects which require a little more charm and personality, such as retail branding and packaging design.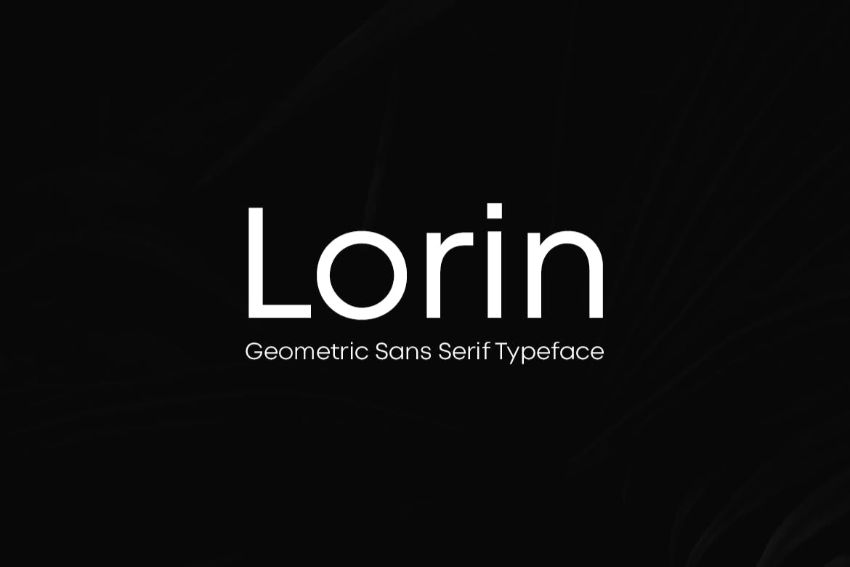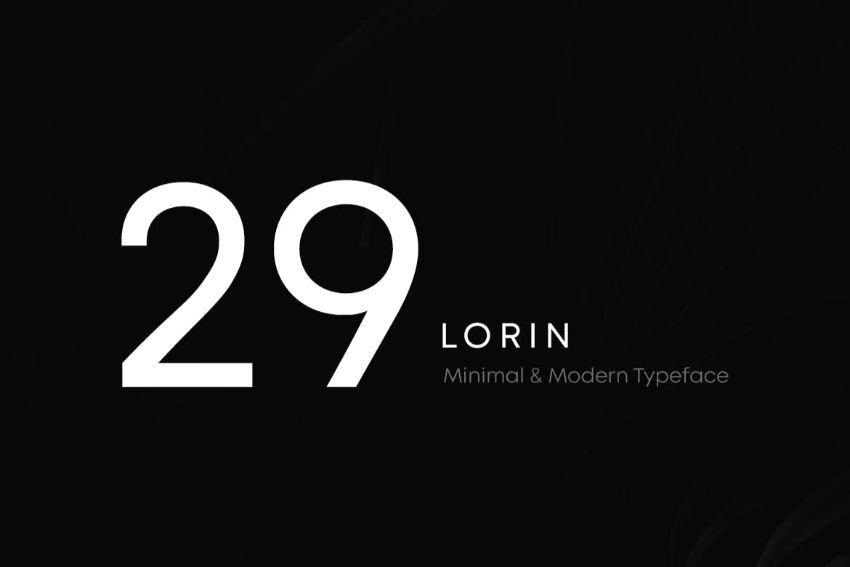 With a distinctly vintage-industrial edge, AS Grammatika pairs the neo-grotesque style of Helvetica with the condensed, Germanic style of D-Din. 
This is a no-frills, clinical take on the Helvetica tradition, with a sturdy and practical feel. Available in five weights, AS Grammatika is less rounded than some of the other fonts on this list, giving it a more digitised look. Perfect for signage or instructional content, this font would also be a good choice for corporate media.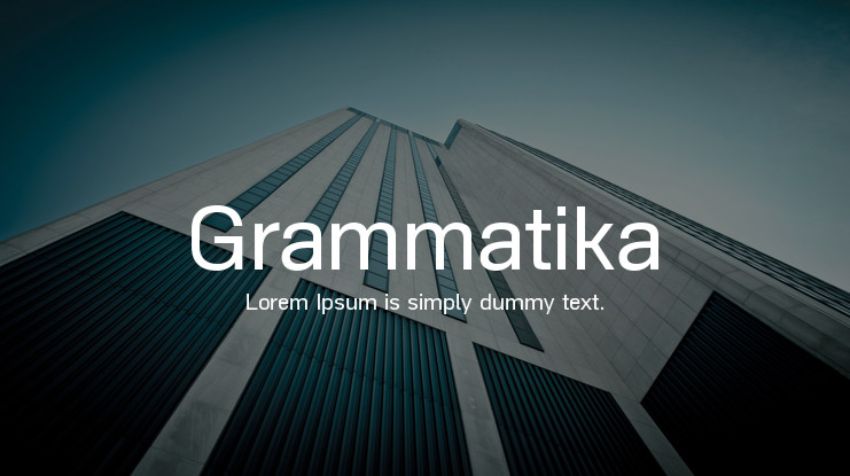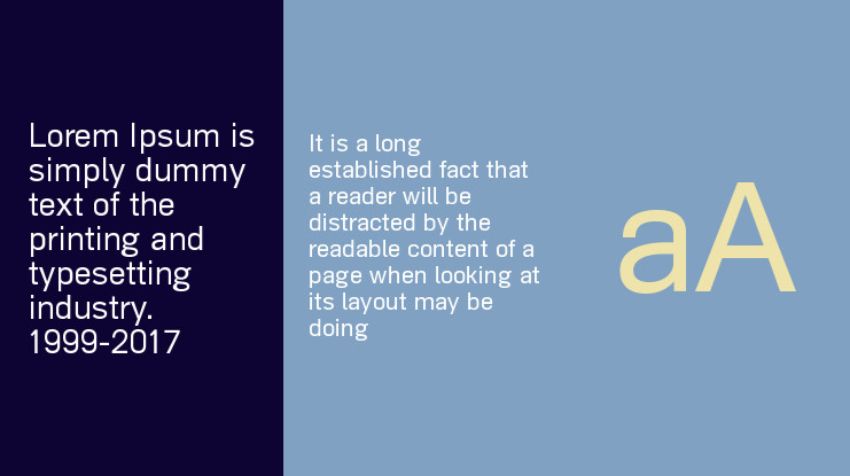 Designed by Arrtde, Neue Fofi is a geometric sans serif with a mid-century modern style. The rounded letters are slightly extended, giving the typeface a bouncy optimism. 
If you're looking for a Helvetica alternative which has a more contemporary, open style, this typeface would be the perfect choice. Use it on branding projects or on websites to give them a friendly yet legible type style.  
Slightly condensed and with generous tracking, Herz is a grounded and simple take on the Helvetica style. 
Quirky curves on the letterforms give the typeface a distinctly contemporary edge, while it still retains a practicality and neutrality that would make it a good fit for a wide range of projects.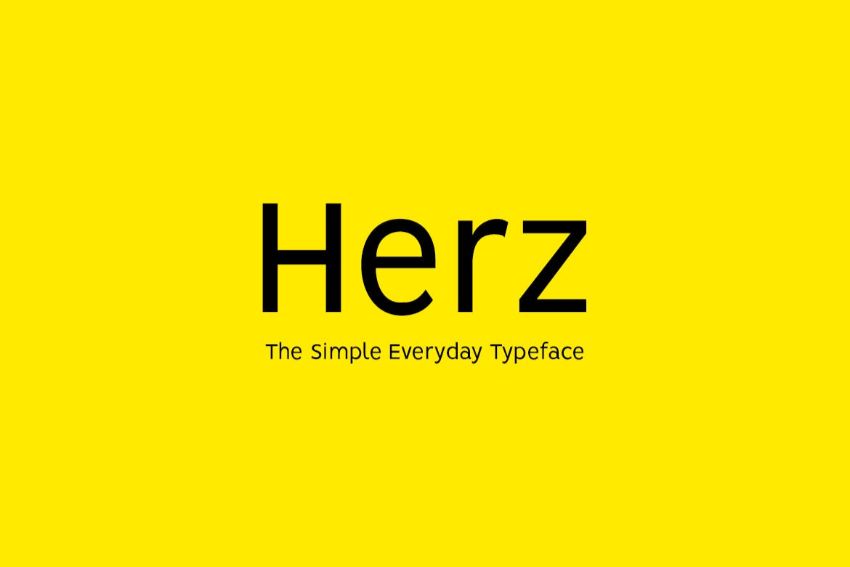 Described as a 'calmer' version of its CA Saygon sibling, CA Saygon Text has been designed with easier reading in mind. Inspired by early grotesque typefaces such as Akzidenz Grotesk, the typeface nonetheless has a highly contemporary look, thanks in part to its high x-height. Letters like 'f' and 't', which in other fonts might tend to end in curves, have been given right angles, giving a nod to current trends in typeface design.
CA Saygon Text is available in five unusual stylistic weights—Futura Style, Helvetica Style, Franklin Style, Cape Style, and Flat Style—giving it an incredibly diverse range of internal styles.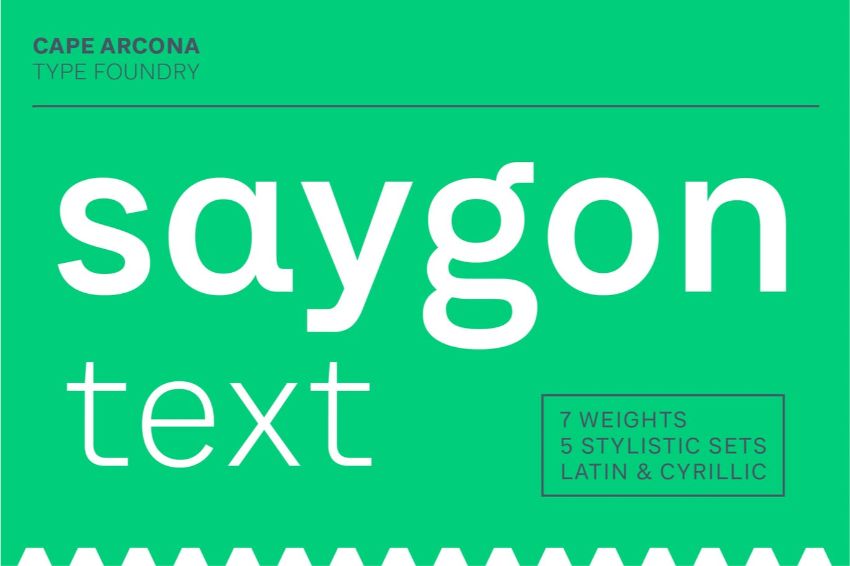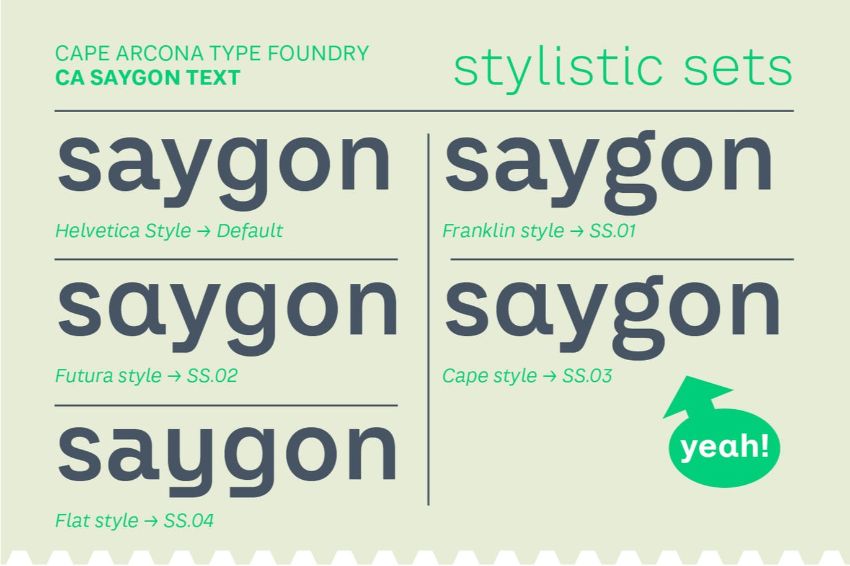 Hamlin is an ultra-minimal sans serif inspired by classic geometric typefaces. 
With rounded letterforms and unusual 'kick-out' angles on some of the uppercase letters, such as the 'M', Hamlin has an extremely clean and stylish look which would make it a beautiful choice for branding or logo design.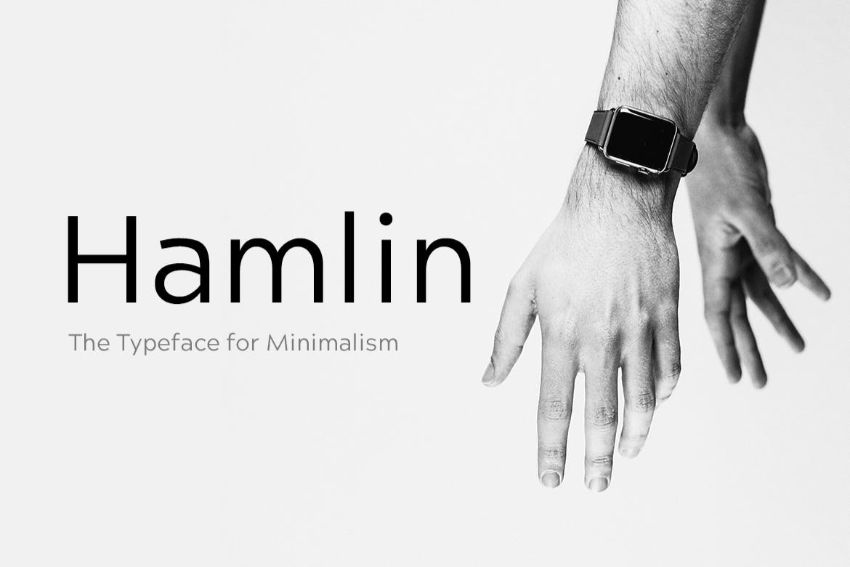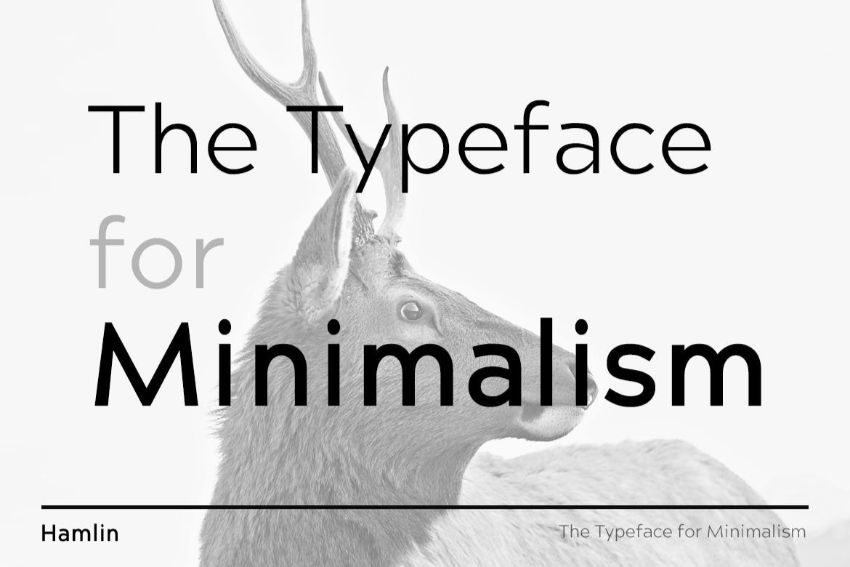 Available in three weights and able to support a wide range of languages, including Spanish, Portuguese, German, Danish, French, and Cyrillic, Grotte is a great Helvetica alternative for designers seeking a more adaptable multi-lingual font. 
With a slightly naive, rounded style, Grotte is also a more youthful take on the Swiss style of type design.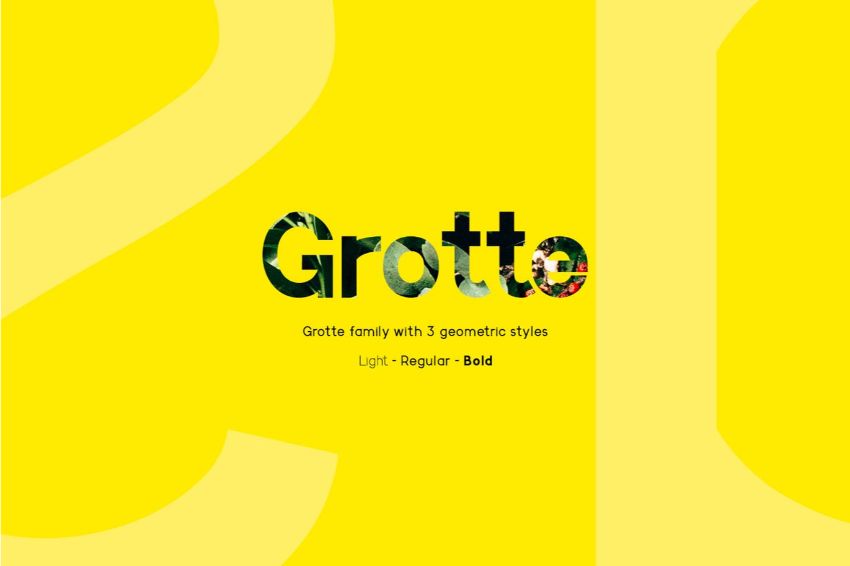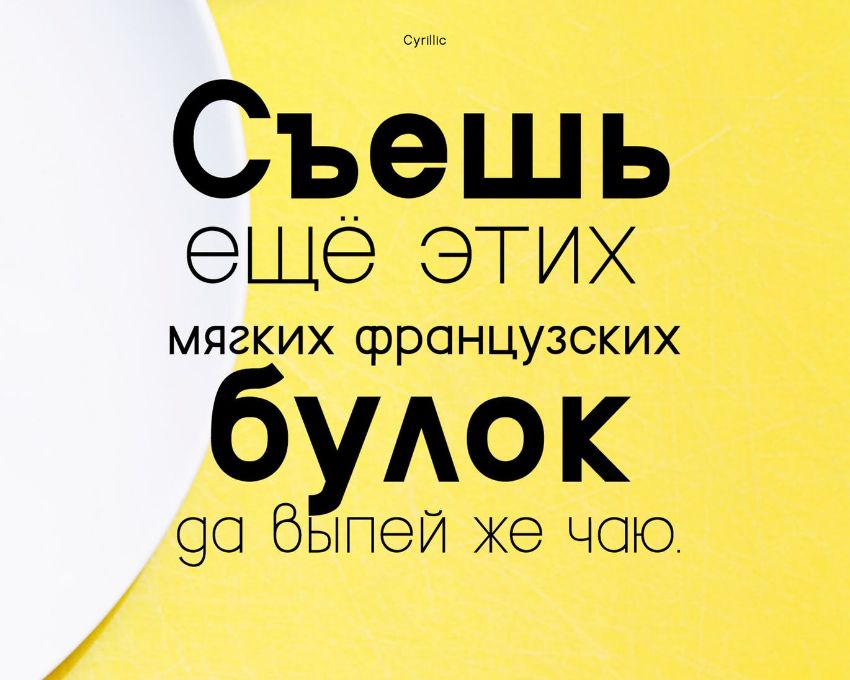 Created by Unique Foundry, SOLO is a fresh and breezy take on the Helvetica style. The typeface is very beautiful and easy to read, with a little quirk added through soft stylistic curves added to some of the letterforms, such as the lowercase 'a'. 
Download the desktop and web fonts, including OTF, TTF, EOT, SVG, and WOFF versions, from Envato Elements.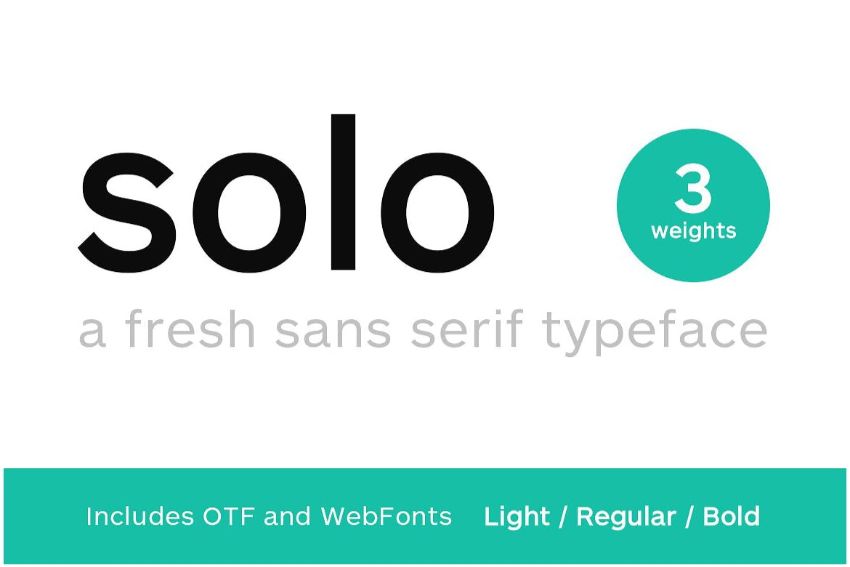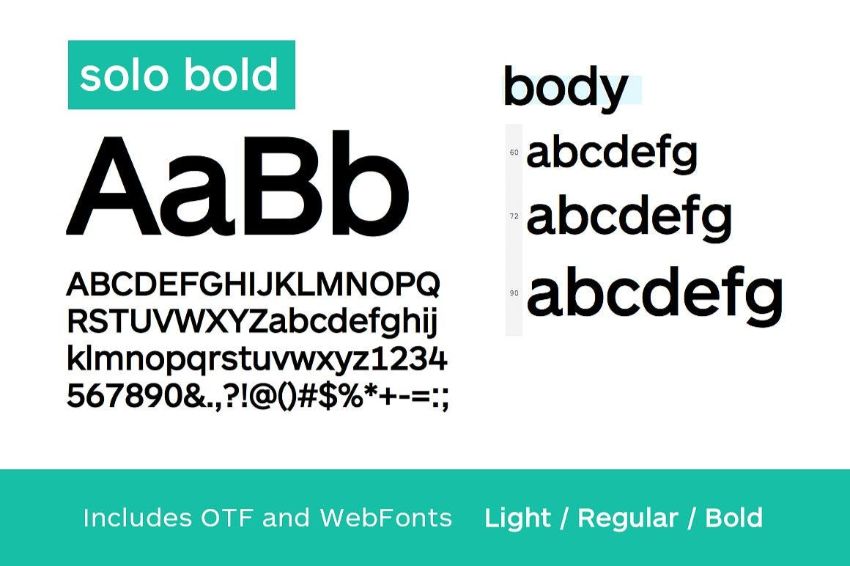 Config is a large geometric sans serif family consisting of 40 fonts in 10 weights, plus italic styles. The proportions of the typeface have been condensed by incorporating rigid sides on each letterform, creating a font that is sturdy and space-efficient. 
With a digitised, robotic look to the font, this typeface would be especially suited to app and website design, or for tech publications. 
Config also includes an Alt family with extended notch characters, making it ideal for adding visual interest to headlines and logos.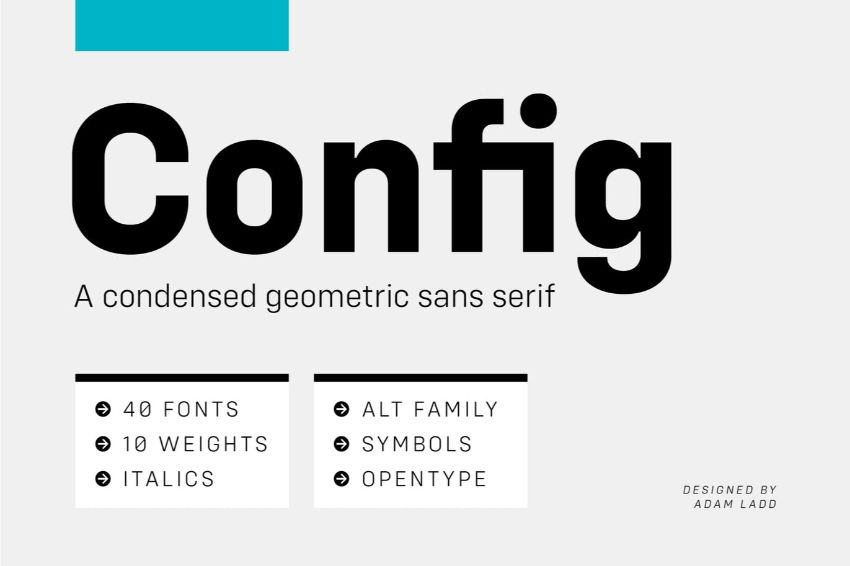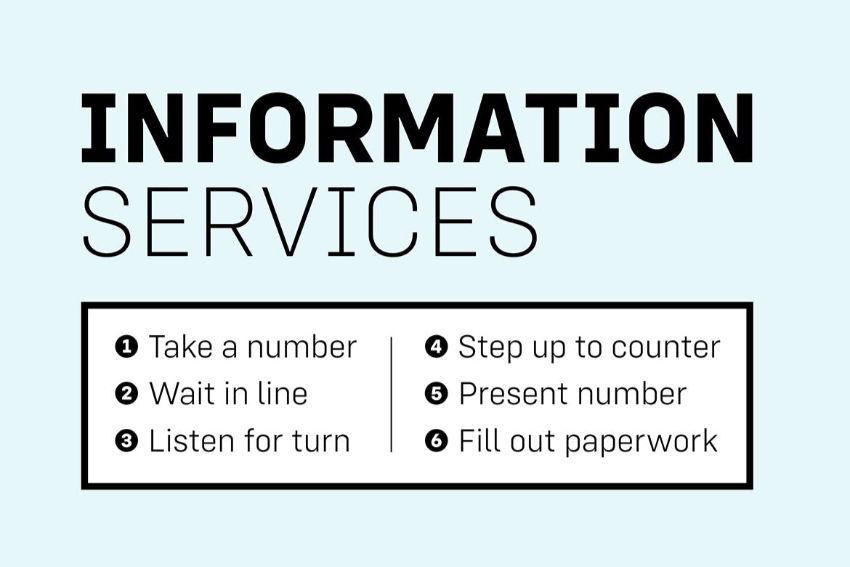 Described by its designer jenwagnerco as an 'essential sans serif', Oxford has a subtly hand-created quality which sets it apart from many of the other Helvetica alternatives on our list. 
While Oxford is quite a departure from the true Helvetica style, it retains the legibility, minimalism, and understated beauty of the Swiss style of type design.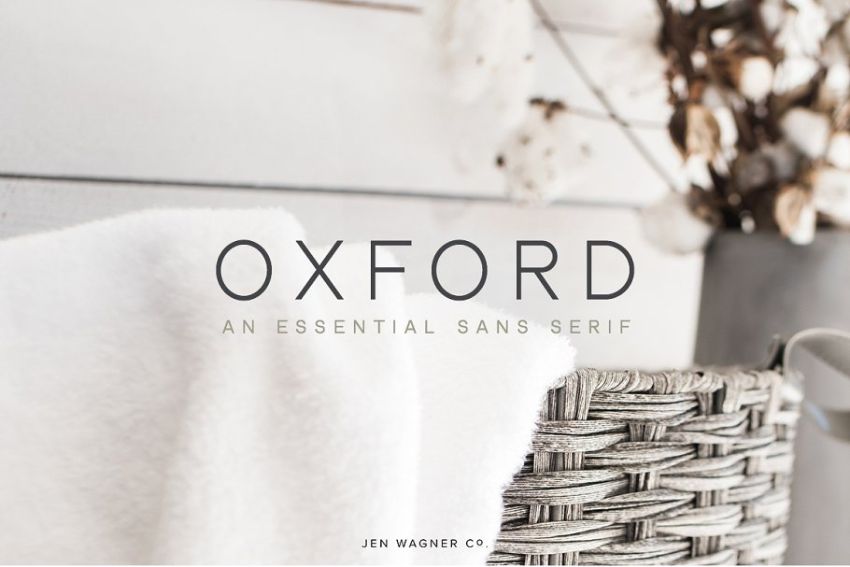 Want to Learn More About Helvetica?
If you're interested in learning more about Helvetica, why not check out our article on Everything You Wanted to Know About Helvetica or this great video by Envato's YouTube channel:
Still Hunting for the Perfect Helvetica Font Alternative?
From the true-to-Helvetica styling of Noirden Sans to the ultra-minimal mood of Hamlin, and a range of other Helvetica alternatives in-between, we hope you've found a font similar to Helvetica in the list above that captures your imagination. 
If not, you can discover even more sans serif fonts on Envato Elements and GraphicRiver. Discover our essential edits of the best fonts to add to your collection below: