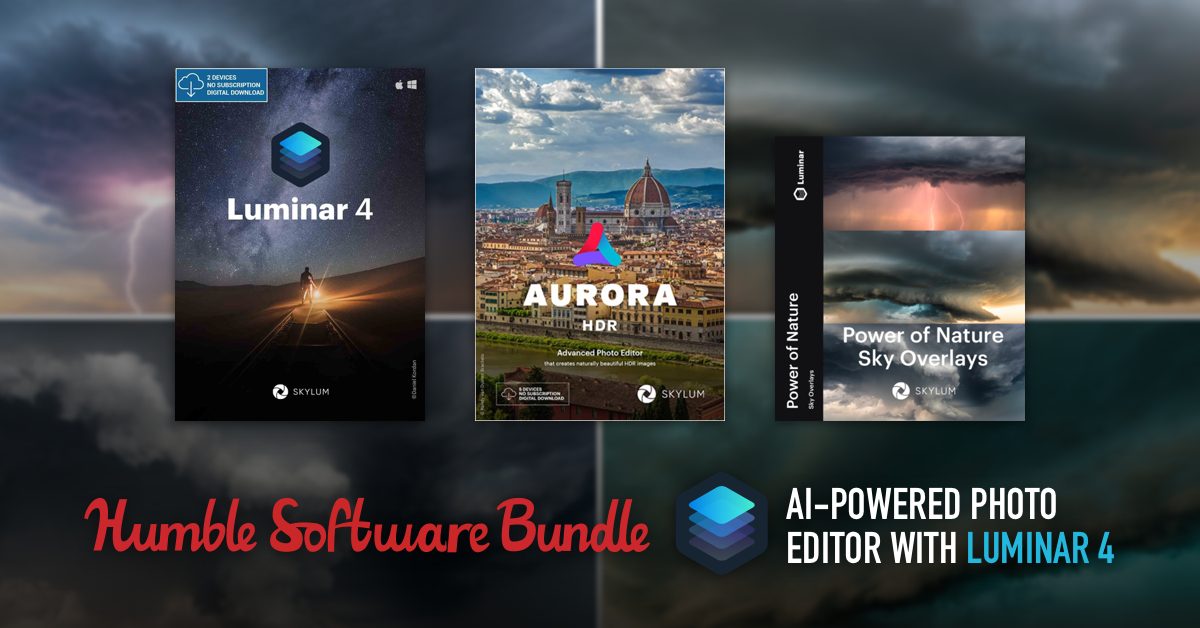 Being able to work with images is essential to designers. With this AI-Powered Photo Editor Bundle, you can take things to the next level.
Artificial Intelligence is making a lot of things easier and giving creators more power, and this AI-Powered Photo Editor Bundle will do just that for you.
Normally worth $472 (in total), this software collection can be yours for only $25.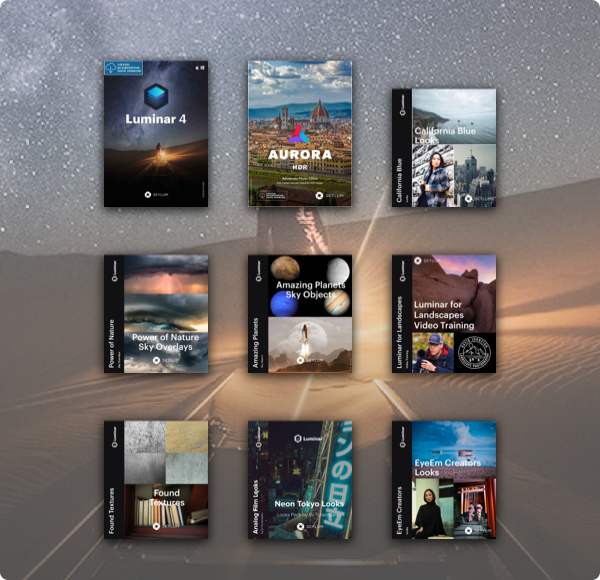 And, for a mere $1, you can start with Photolemur 3, the winner of The Red Dot Interface Award in 2018 and Digital Camera Grand Prix 2020.
If you pay $21.68 or more, you get another three titles:
Creative LUTs: Cinematic (Can be used in Luminar, Aurora HDR, and any other software which supports LUTs, like Adobe Premiere, Photoshop, Lightroom and others)

Training: Luminar for Landscape Photography (Great landscape photo tips)

Textures: Found Textures (Compatible with Luminar, Aurora HDR and other software which supports layers)
The rest of the bundle includes:
Luminar 4
Aurora HD
Looks: EyeEm Creators
Looks: Neon Tokyo
Looks: Nomad
Looks: California Blue
Looks: Analog Film
Looks: Experimental
Looks: Winter
Looks: Mega Black & White
Skies: Power of Nature
Skies: Enchanting Twilight
Sky Objects: Amazing Planets
Sky Objects: Fascinating Clouds
Any purchase will contribute to WDC, Whale and Dolphin Conservation and Be The Match.
Level up your photo editing now!
(Bundle available until December 2, 2020)
–
Some of the links in this post are affiliate links. That means we may earn a small amount when you make a purchase – at no extra cost to you. Thank you for your support!
Author:
Noemi
Editor of Splashpress Media, writer, and geek bitten by the travel bug. You can follow her on Twitter @noemiruth.