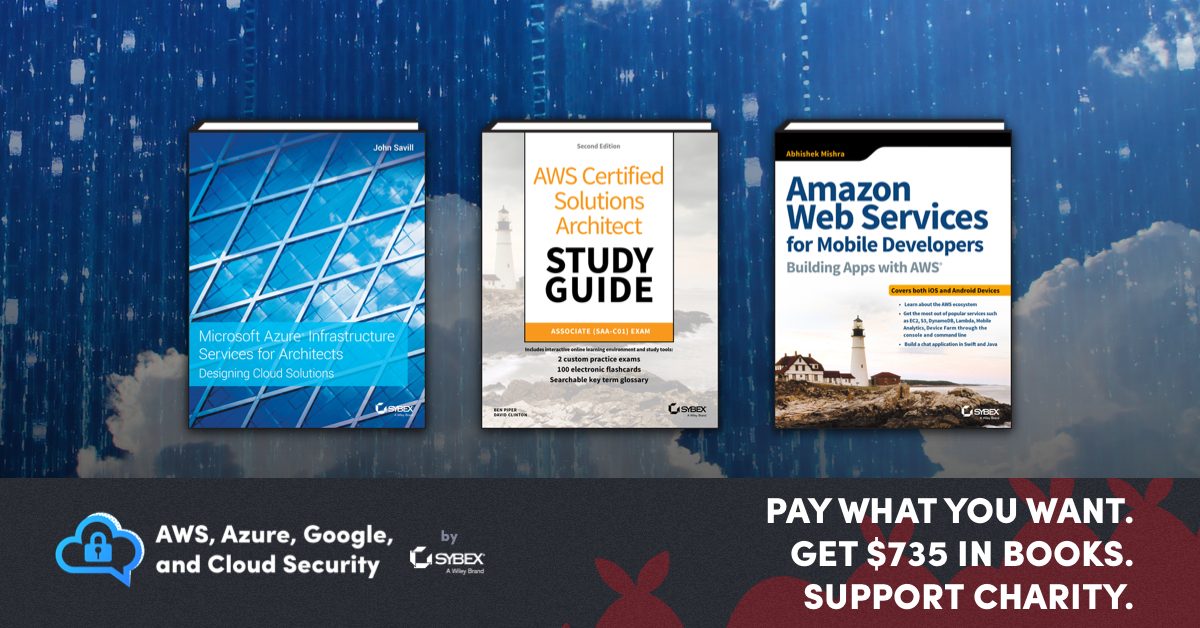 Certifications may only be paper (or 1s and 0s), but they do increase your credibility with clients and employers. Plus, you actually learn something! If you're looking to get certified on AWS, Azure, Google, and Cloud Security, this book bundle from Wiley has got your back.
Get titles like Amazon Web Services for Mobile Developers: Building Apps with AWS, AWS Certified Solutions Architect Practice Tests: Associate SAA-C01 Exam, Microsoft Azure Infrastructure Services for Architects: Designing Cloud Solutions, and Machine Learning in the AWS Cloud: Add Intelligence to Applications with Amazon SageMaker and Amazon Rekognition. 
Regular pricing brings the total of this book bundle to $735, but you get four books for $1, and everything for $15.
Books are available in multiple formats and are DRM-free.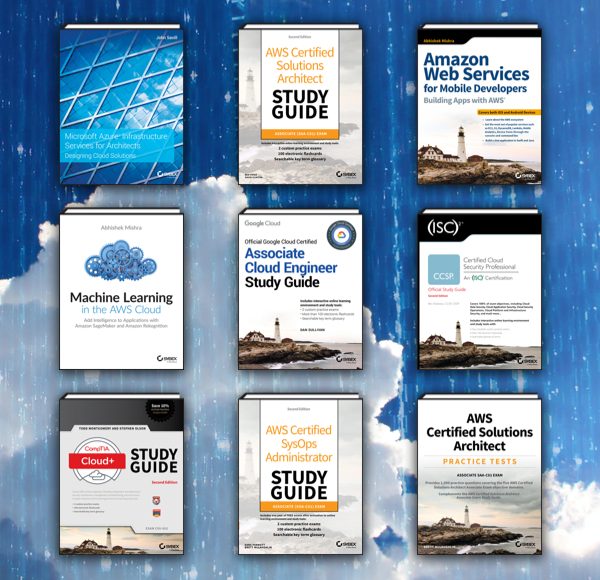 By purchasing these books, you get to contribute to the Innocent Lives Foundation, an organization that protects children from predators. They track down anonymous child predators and bring law enforcement's attention to them.
Win-win-win situation.
Get your AWS, Azure, Google, and Cloud Security Books for $1-$15 until November 2, 2020.
Some of the links in this post are affiliate links. That means we may earn a small amount when you make a purchase – at no extra cost to you. Thank you for your support!
Author:
Noemi
Editor of Splashpress Media, writer, and geek bitten by the travel bug. You can follow her on Twitter @noemiruth.