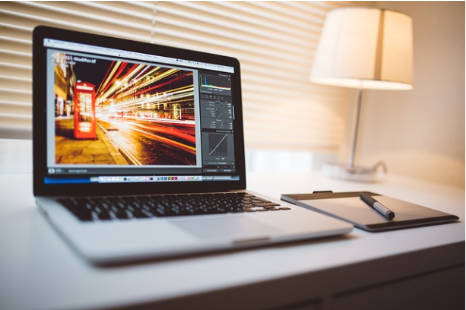 Conventional online content isn't enough to stand out any more.
If you've been producing brilliant blog posts for the last few years, the chances are you've enjoyed the success of being one of the first to the content marketing party.
Content marketing has been an essential ingredient for online success for some time, but the problem is that all of your major competitors surely know this now.
They're almost definitely doing everything can to upload a steady schedule of useful online content too – and if you're not embedding eye-catching images and videos into your posts – they're probably doing it better than you.
Here are three reasons why images and video are an essential modern-day addition to your content.
SEO
Images and videos can boost your SEO dramatically. If your images are correctly optimized, they can appear on Page 1 of 'Google Image' search. Often, the most relevant images will appear at the very top of web page searches too.
Meanwhile, web pages with videos embedded are 53 times more likely to appear on Page 1 of Google than those without a video, according to Forrester Research.
Meanwhile, since Google bought YouTube, videos hosted on this website are increasingly ranking at the top of search results pages. YouTube itself ranks as the world's second most popular search engine.
Social Media Shares
Although there is no official data to back this up, it's safe to assume that articles with visually stimulating images are more likely to be clicked on when shared via social media or email marketing. In the chaos that is social media news feeds, you have around half a second to make an impact – and a powerful image is the best way to do that.
Video is the Future
As web connections continue to improve on desktop and mobile, video consumption has skyrocketed. More than 500 million hours of YouTube videos are consumed every day. Cisco predicts that video consumption will make up 80% of internet consumption by 2019.
What if I can't make high-quality visual content?
Anyone can stick a decent-looking stock image at the top of a blog post, and that's better than nothing. Still, if you're no good at creating bespoke images and video, it's best to leave it to the professionals. In this era of the internet, unprofessional-looking visual content is more likely to be scoffed at than shared.
If you're professional content writing services to boost your web presence, it could be that this company will have access to professional image and video designers. If not, you might need to hire a freelancer yourself. Websites, such as Fiverr or Upwork are recommended if you're after affordable labor.
However you decide to address this problem, be assured this is a problem that needs addressing.
In this day and age, you'll get further with a passport that has no high-quality image than you will with a blog post that doesn't have one.
Author:
Spyrestudios Blogger