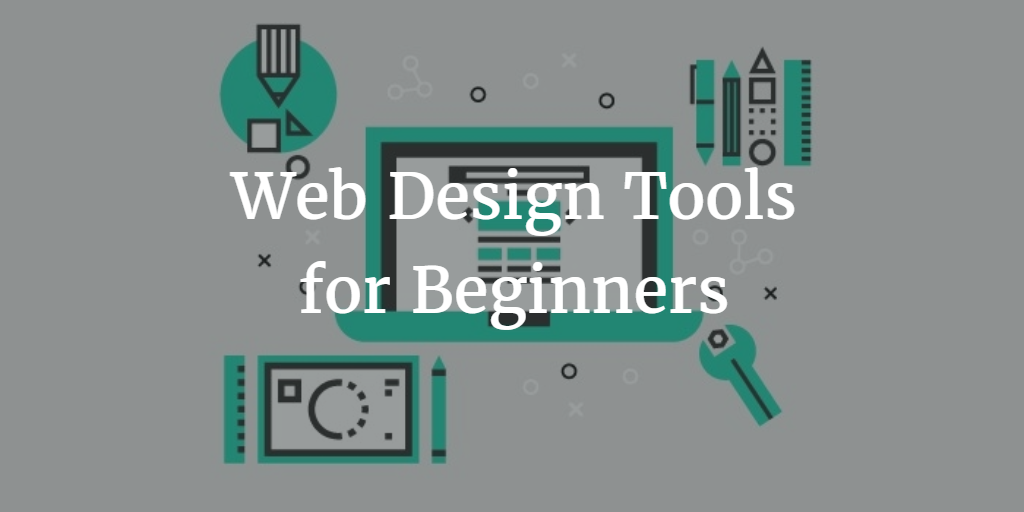 I remember the first job I had back in the day. I used to be a Social Media Manager at a digital agency. Of course I had some ideas about what I was supposed to do and how things should have worked, but I had no idea where to start from. What tools should I use, whom should I ask?
So I started looking on the internet for lists with tools that could make my life easier, that could help me better understand the world I just started a job in. And so I stumbled upon tools like BuzzSumo and Hootsuite that helped me a lot! I'm still using them both.
I believe that no matter what job you have, you can use some help from the tools that are provided on the internet for you. It goes without saying that there are great tools and crappy tools, free and paid, some you'll use for a week and some you'll use for a lifetime. And that's the reason I decided to help you too a bit by giving you a few tools that might come in handy at the beginning of your journey in web design.
As a Content Marketer, it's a known fact that you get to do much more than content. Social Media, SEO, market analysis and sometimes… web design. So, I'm sort of a beginner too, and the following tools I'm introducing you to are some of the best I could find that helped me give shape to the ideas in my head.
Because everyone needs a little inspiration, let's begin this list with some tools that can boost your imagination and help you start your projects and then go through some design tools.

When it comes to web design inspiration, there's no better place for that other than Awwwards. This is one 'eye-candy' website, which stands itself as a proof of great web design. Awwwards acts like a professional web design and development competition, meaning that you'll only find here the best of the best.
"A meeting point, where digital design professionals from across the globe find inspiration, impart knowledge and experience, connect, and share constructive, respectful critiques."
As a beginner, you can learn a lot from studying what makes your colleagues' work effective. Why not go directly to the great ones?

Well, this site is indeed…nice. Even more we'd say. Niice operates as a design search engine gathering great inspiration sources from Behance, Dribbble and Designspiration. Here you can create your own hub of creativity by updating your mood board with whatever floats your boat. Simple, beautiful and inspiring!
If you feel like you'd like to see more inspirational tools, you can find some more here.

If you're looking for a simple app that helps you create mockups and wireframes and at the same time collaborate with your team or clients in real time, this is it. Their prices are affordable and if you are still a student you can ask your professor to apply for a free account. Moqups is great if you need further customization for images, stencils or icons and it almost has no learning curve being the perfect platform for both newbies and professionals. 

If it were a person, Sketch would be that cool kid around the block. Sketch is that app that shook up the industry dominated by Adobe's products and launched never-ending debates about whether the platform is better than Photoshop or Illustrator. Many people say that it's the best tool for UI and web design there is and it is no wonder – it has a simple interface and mostly everything you need for your web and UI project.  Sketch is a great tool to play and experiment, and most important, learn. 

If you're more of a designer than a programmer, this web design tool is for you. Don't bother with lines of code and concentrate on what you know and like to do: design. Even if coding knowledge can be kept light, there's still a need of understanding HTML5/CSS/structure or at least language to be able to work fast and efficient in the platform. However, it has many other advantages like easy to manage responsive design for each device, SEO features and it lets you create realistic prototypes with the help of animations and interactions.

When it comes to easy and fast design, Bannersnack should be your web design tool of choice. Bannersnack is the first banner creator on the market – it launched in 2008. Besides being able to create beautiful ads with it, you can easily create all sorts of visuals that can help you make an idea of how you want your website to look like. It has a great library of images and icons that come in handy when you want to create your design fast and without usingthird-partyy apps or switch tabs. It has a really simple and beautifully designed interface and also an Academy which helps you easily learn how to work within the app.

Instant feedback is what we all want. And when you're at the beginning of your journey, an analysis of your work is pretty important. This tool, hidden in a browser widget, gives you the possibility of previewing your responsive website designs at the dimensions they will be seen both on desktop and on popular mobile devices. Available for Google Chrome.

Font Awesome is that site you'll never believe you never thought about using before. This app is actually a web font collection that contains all the icons from Twitter Bootstrap framework and which provides you scalable vector icons that you can easily customize. It has a  wide range of web-related icons for you to choose from so you can personalize your website exactly how you want and satisfy all your site's icon needs with the help of one tool.
Using the right tools is not enough. Make sure you start following anyone involved in web design on Social Media. Some jobs are meant to be 'stolen' and yours is one of them. You can learn a lot only by seeing how others work and interact and maybe by engaging with them you can ask them for recommendations and advice in the future. Try new things every day, play, experiment, fail and then try again. No job is easy in the beginning, but after a while, when you'll be finally seeing results, you'll know all the effort was worth it.
Are there any tools you use and think might be useful to other web design beginners? Please share your thoughts in the comments below.
Author Bio:
Millennial, early adopter and passionate about Social Media, Content Marketing and Advertising. Oana is a Content Marketing Specialist at Bannersnack.