If you dabble in photo editing, you must have used Adobe Photoshop – once or twice at the very least, if not a whole lot more. It's been the industry standard for decades after all, deservedly or not.
While Photoshop provides robust editing tools and a plethora of features, it's too overwhelming for new users.
It has a steep learning curve and isn't worth the time investment – especially for people who need to edit photos for social media. And since an Adobe Creative Cloud subscription costs a lot, Adobe Photoshop is often deemed too feature-rich for what most users need.
In this article, we'll run the rule over five of the best photo editing apps you can use instead.
1. Fotor
Fotor lets is a basic photo editing app that lets you edit images and create amazing graphics (including collages) in just a few clicks. It's available for Windows, macOS, and mobile devices.
It provides an online image editing solution to its users that lets them adjust anything from brightness and contrast to the curve on the RGB graph. Fotor also has a Photo Effects feature which gives you a wide variety of photo filters to choose from when editing your image.
It has an enormous library of over 100,000 templates to choose from meaning you don't have to start from scratch. These templates include Facebook covers, YouTube banners, Instagram posts, and more.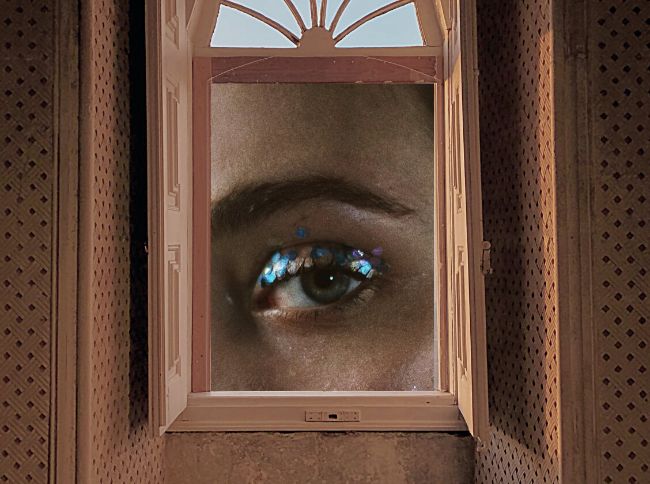 Editing your images is very easy and fast with Fotor's handy tools such as Image Shape, Text, Stickers, and Drop Shadow. Fotor also provides an HDR feature which enhances an image by bringing out all the details and colors.
If you're looking for an all-in-one camera and editing app which is very simple and intuitive to use then you might consider using Fotor. It provides a clean user interface to help you create neat photos by just clicking a few buttons and moving sliders around.
Price: Fotor Basic is free though it has many features disabled. Fotor Pro costs $8.99/month, and Fotor Pro+ costs $11.99/month.
2. Photoleap
If you use your iPhone to take most photos, you'd probably want to use an iOS app to quickly edit and share them.
Photoleap (formerly Photofox) is an iOS-only app that lets you edit photos through an intuitive user interface. Being a photo editing app, it also has professional image editing features that let you blend images, layer images, and add special effects to your photos.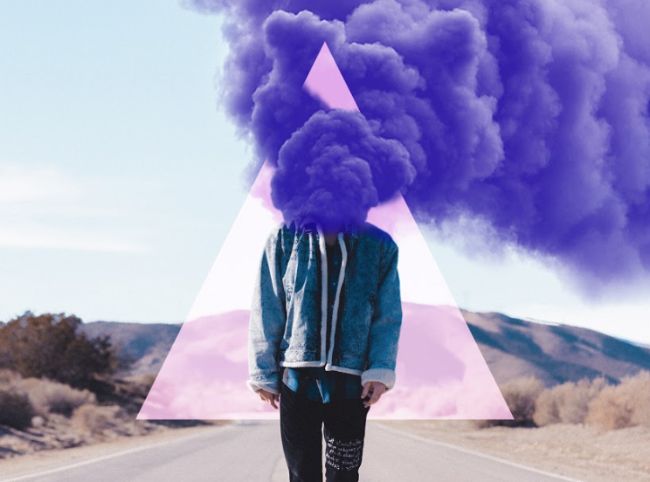 The Darkroom feature adds a new layer of depth to your photos by giving you the option to use different filters and adjustment tools like Curves, Details, Color, Basic and Split Tone. The Layers feature lets you combine up to five layers into one template.
In addition to all of this, Photoleap also provides a collage creation feature allowing you to combine multiple moments into a single photo. You can go through the different effects, backgrounds, filters, and glitch art designs in the Photoleap library for inspiration.
This app is perfect for anyone looking for a light but powerful photo editing tool that they can use to edit photos and share them with followers. It packs all of the essential features you'd need in a photo editing app like multi-layer editing as well as bonus features for digital artists.
Price: Basic version is available for download free of cost and has in-app purchases.
3. Affinity Photo
Developed by Serif, Affinity Photo is a desktop photo editor for Windows, iOS, and macOS that has a more professional approach to photo editing. It's part of Affinity's professional graphic editors lineup.
This photo editing app lets you create amazing multilayered art and edit and retouch your photos. Affinity Photo gives users access to editing tools like Layer Mix, Filter Library, Healing Brush, and Dynamic Lighting Effects.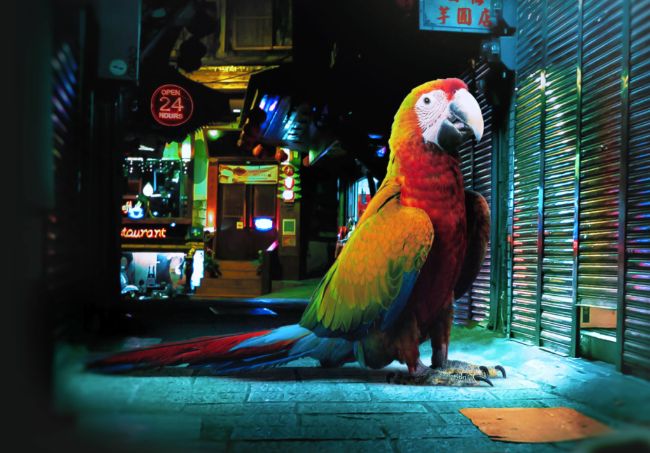 One of the standout features on offer with Affinity Photo is that it lets you use subinterfaces called "Personas" that help speed up the whole editing process. There are 5 "Personas" that you can use, each with a different purpose:
– The Tone Mapping Persona can be used to change the tone and color of your pictures.
– You can use the Liquify Persona to correct distortion in your images.
– The Develop Persona is used for RAW image editing and processing.
– The Photo Persona enables you to use preset filters on your photos.
– The Export Persona is used to export images in many formats including PNG, RAW, JPEG.
You can even import PSD files to Affinity Photo and use the continuity feature to easily switch between devices without worrying about sending files back and forth.
Affinity Photo is for people who're looking for an option similar to Adobe Photoshop but would rather not pay a subscription fee.
Price: You can get Affinity Photo for Windows and macOS for $49.99 while the iPad version only costs $19.99.
4. Pixlr
Pixlr provides users with an intuitive interface along with basic image editing tools through an online image editor that works directly in your web browser.
Pixlr packs basic photo editing tools like Crop, Cutout, Arrange, Liquify, Adjust, and Retouch. It also lets you use layers to create multi-layered artworks or edits.
Adding different elements to your images with Pixlr is also very easy. For instance, you can add text, drawings, premade overlays, borders, shapes, and even stickers to your images. Editing even the smallest detail is possible to achieve through the Adjust feature as it lets you change colors, lightness, shadows, and vibrance in each layer you're working with. Pixlr works with different file formats including PNG, JPEG, JPG, and PSD.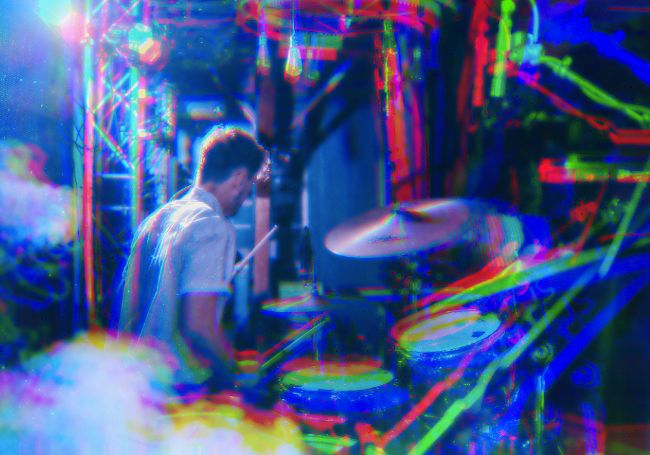 While Pixlr is very simple to use for beginners, it also provides a more advanced variant called Pixlr E (the standard version is called Pixlr X). It provides all the basic tools along with more powerful tools like Gradient, Dodge/Burn, and Sponge/Color. Pixlr caters to all types of users with their two versions of editors, both of which are online based image editors.
Pixlr is a good stepping stone if you're jumping into the world of professional photo editing. It's free to access and has a more advanced version available. So, once you've learned all the basics, you can start using the advanced editor.
Price: Pixlr is free to use with limited overlays and stickers. Their subscription service offers two plans, "Premium" and "Creative," which cost $7.99/month and $29.99/month.
5. BeFunky
BeFunky provides an all-in-one solution for editing photos, creating collages, and basic graphic design.
BeFunky's online image editor is very simple to use. You can easily crop and resize your photos and use basic features like Rotate, Cutout, Color, Smoothing, and Sharpen.
BeFunky also has a handy feature called Batch Processing which lets you edit multiple photos at once. For instance, if you need to edit multiple photos for an Instagram post, you can select all of those photos in Batch Processing and edit all of them at once, saving you a lot of time.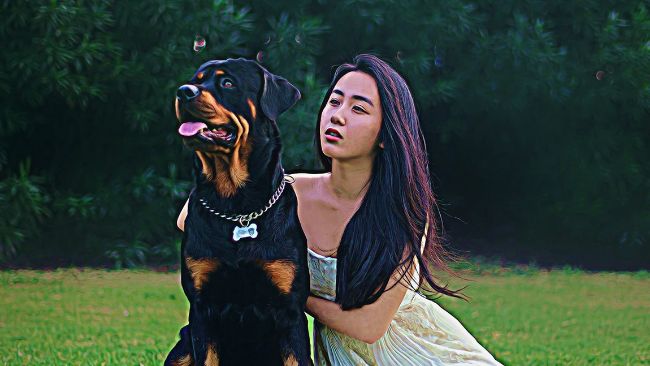 BeFunky's Collage Wizard helps you create collages in one-click. It uses the selected photos to build multiple collages, each with a different layout. This makes it easy to choose the one you want to go with instead. Optionally, you can create a collage from scratch.
BeFunky also provides users with seemingly endless stock images for free through Pixabay and Unsplash. Creative design work is also possible with BeFunky's Customizable Design Templates that give you access to thousands of graphics and icons.
BeFunky is for people who're looking for a single platform for all their graphic design and photo editing needs.
Price: You can get BeFunky for $4.99/month billed annually.
Conclusion
Before choosing a photo editing app to add to your tech stack, you need to consider what you'll primarily be using it for, which device(s) you'll be editing on, and your budget.
Photoleap is perfect for anyone looking for a simple and easy way to edit photos and upload them directly to social media platforms from your iPhone or iPad. On the other hand, if you're looking for a more advanced photo editing app then Affinity Photo and Pixlr are worth trying.