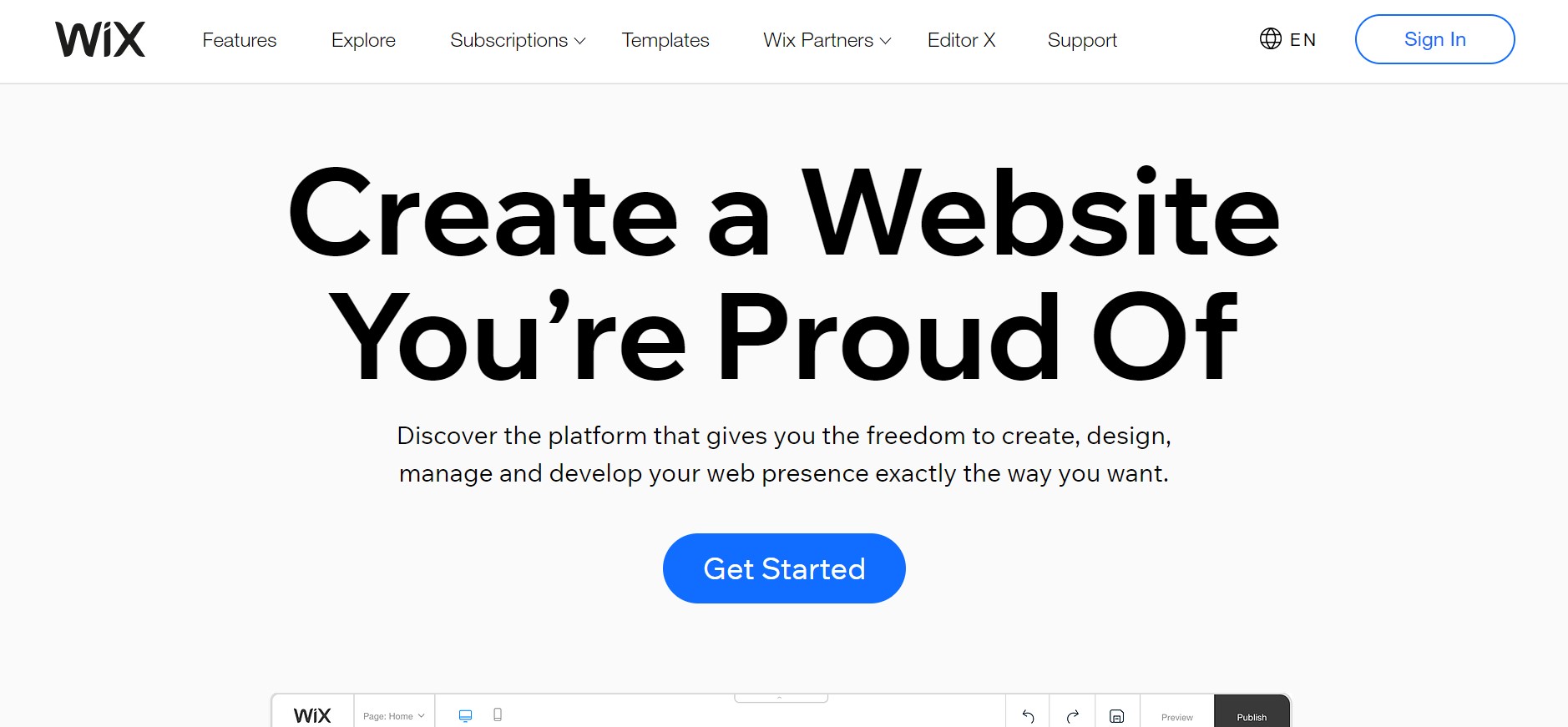 Should I use Wix? This is a common question many newbie web developers consider when building a webpage. Building a website takes a lot of consideration and effort on top of the thousands of dollars needed to hire developers and web designers. Fortunately, there are website builders available that are not only beginner-friendly but also affordable for startup businesses and bloggers.
Here are a few things to consider.
SHOULD I USE WIX: USABILITY
Wix Templates: Do-it-Yourself Vs. Pre-Built
The Wix website builder has a number of available templates for those who do not have that much background in code. Wix has a drag-and-drop option wherein the user could easily select addable webpage elements from a pre-defined toolset.  For those who wish to unleash their creativity, there are blank templates available as well.
There is also an option to build the website from scratch. The good thing is that Wix is completely serverless which eliminates full-stack development issues. The software has a feature called Wix Code that offers a built-in online IDE and backend.
Ease of Editing
The Wix Editor allows the user to perform a variety of activities by just dragging and dropping. Through this, elements could be added and customized. Basic elements like sliders, buttons, lists, and grids are easily added and edited onto the page. Other design elements include photos, videos, vector arts, and more. Users could directly edit on the page instead of changing the elements in-code.
SHOULD I USE WIX: FEATURES
Tempting Template Library
The definite selling point of the website builder, compared to other website builders, is its comprehensive template library. Wix offers eye-catching templates for almost any possible industry and business. The opensource templates of Wix are not only professionally made but they are also completely customizable.
The App Market
This is what sets the Wix software apart from other website builders. The availability of hundreds of apps that could be added to a website definitely increases the popularity and usability of a webpage. This is especially helpful for building apps for businesses and online selling platforms.
Among the apps which are included in the Wix App Market are Amazon, Visitor Analytics, Dropbox, Social Media packages, Get Funding, and many more.
SHOULD I USE WIX: CUSTOMER SATISFACTION
Consider Your Budget
The website builder has four general payment plans and three business plans. Regular plans are Free, Combo, Unlimited, and VIP. The business plans are Business basic, Business Unlimited, and Business VIP.
The great thing is that Wix offers a plan completely free. This plan has a 500 MB storage and 1GB bandwidth. However, it is usually recommendable only for landing pages and other small websites. It is also the only plan that is not ad-free.
The combo plan is completely free for the first year and costs a minimum of $15 per year after that. It has a 2GB bandwidth limit and 3GB storage. The Unlimited Plan has no bandwidth limit and has a 10GB storage. This plan usually costs around $22 per month. The VIP plan costs $47 a month has no bandwidth limit and has a 20GB storage. They also offer premium or priority support for VIP users.
What is special about the business plans is that storage can go as high as 50GB. It also has an e-commerce feature that is best for industries like bookings, restaurants, and hotels. Prices range between $28 to $56 per month.
Customer Service
Just like any other software, Wix has a competitive customer support service. Fortunately, they have a chatbot that could answer multiple FAQs and common issues. The company offers 24/7 support for English users. There are available hours from Mondays through Fridays, for applications of a different language.
The downside, however, is that the software does not have chat support that could provide instant help for users. Instead, they provide call back support where a Customer Care Expert will be contacting the user to diagnose issues and offer solutions. Account-holders must first go to the 'Contact Page' on the site and submit a ticket describing the issue at hand.
Author:
Anne