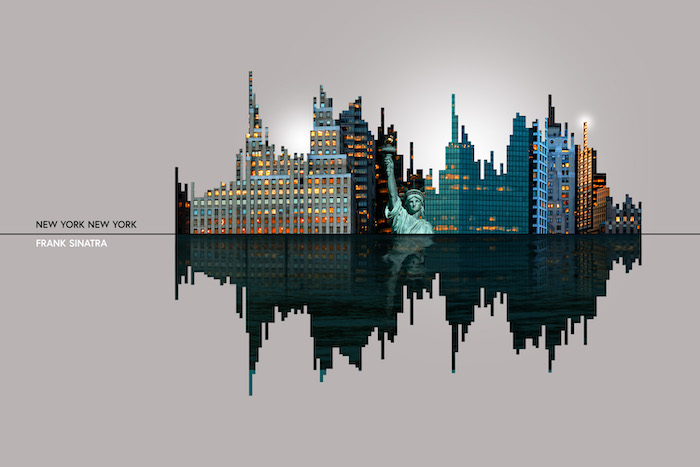 Regardless of the genre, music has a way to soothe us, to build us up, to encourage sadness and invite happiness. Music speaks to everyone on a completely different level and takes us off to a different place, yet brings us all together at the same time.  Music is a true form of art.
The words used are often what captivates people as they can relate to what's being said, but the music itself is what draws your attention to it in the first place. A rhythmic sound attracts you to that song, before you even hear the lyrics.
Taking a deeper look into sound waves, the designers at Aspire Doors discovered that while songs consist of rhythm beats and varying tempos, the soundwaves that are produced when playing music are very structural and almost resemble the skyline of a large city.
After delving into the world of soundwaves, they came up with an idea that would mix both their love of music with architecture to create a design masterpiece. By looking at the elements on a design level, Aspire Doors took songs that featured major cities from all over the world such as New York New York by Frank Sinatra and Miami by Will Smith, and used specialist software to produce their very own soundscapes.
For their soundwave city illustrations, they focused on the section of the song where the city name is mentioned. Combine that with the city's landmarks and the unique architectural structures that they're famous for, and you're left with something beautiful.
Barcelona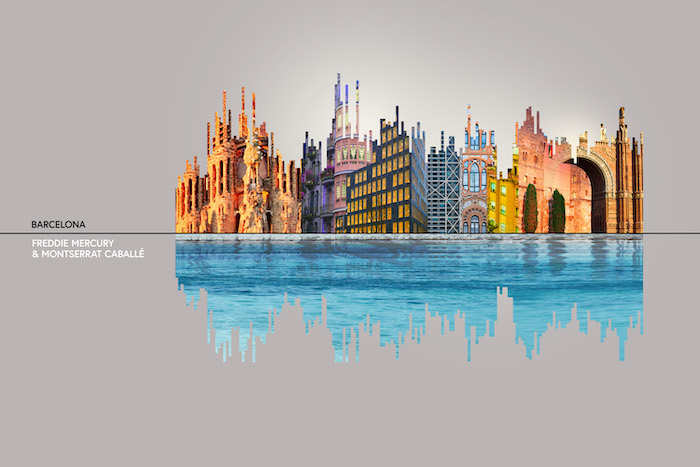 Barcelona is a Freddie Mercury classic that was released in 1983 and featured the incredible Monserrat Caballé who provided the operatic soprano. The high pitched vocals from Cabellé contrasted and complemented Mercury's haunting, low-range vocals beautifully. This concoction, when paired with the instrumentals, created very imposing soundwaves and much like the city itself, provided us with a Medieval-architecture landscape.
London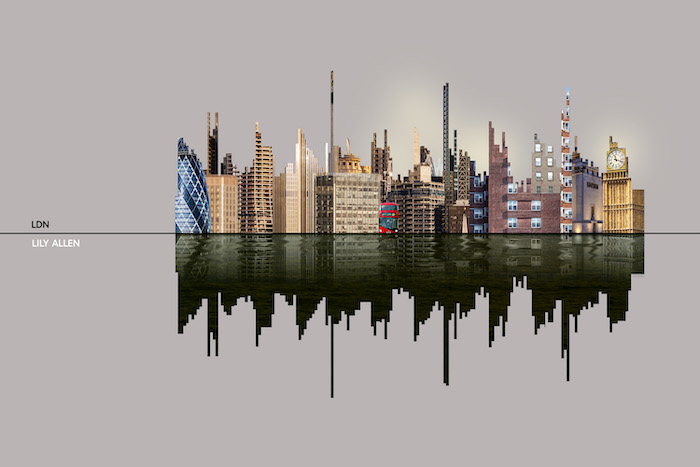 London or LDN, is a modern classic by Lily Allen. Released in 2006, this top 10 hit has a Caribbean influence of soft beats, paired with high pitched trumpets found that interject during the chorus. These soundwaves are perfect for a city that is home to Europe's tallest building, the Shard, and so created the perfect soundwave for a London landscape.
Miami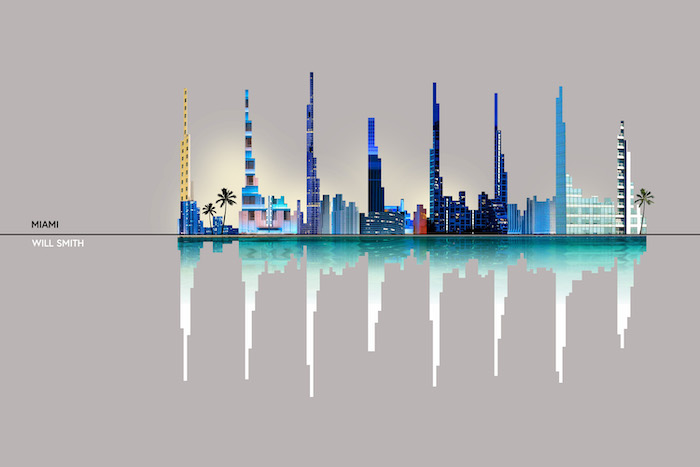 Miami was a 2002 summer-smash by Will Smith. It's a very rhythmic song, which is probably why it's loved the world over. Laced with Spanish and Cuban vibes, it's perfect for a summer in Miami. Will Smith has very deep vocals which contrasts well with the high notes of the soundtrack beautifully and resulted in the soundwaves looking somewhat like the palm trees that can be found on Miami's famous Ocean Drive.
New York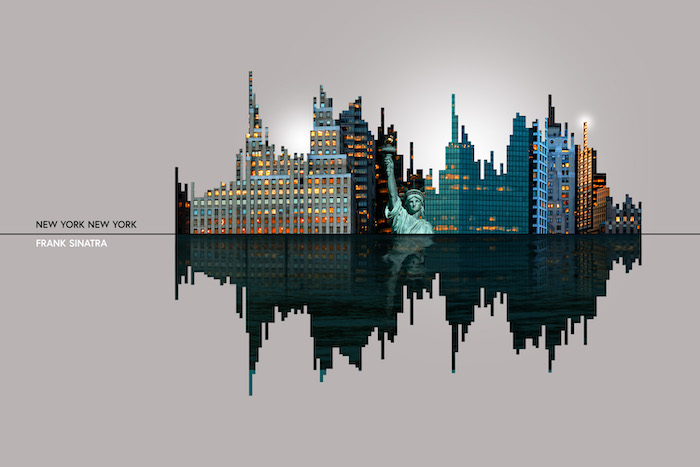 New York, New York was originally released in Martin Scorsese's film New York New York in 1977, where the song was written and performed by Liza Minnelli. In 1979, Frank Sinatra re-recorded this song for his album release in 1980 and it has since been associated with him. The diverse range in Frank Sinatra's version of New York New York lends itself perfectly to the city that never sleeps and makes a beautifully dense and compact landscape illustration, much like New York City itself.
Philadelphia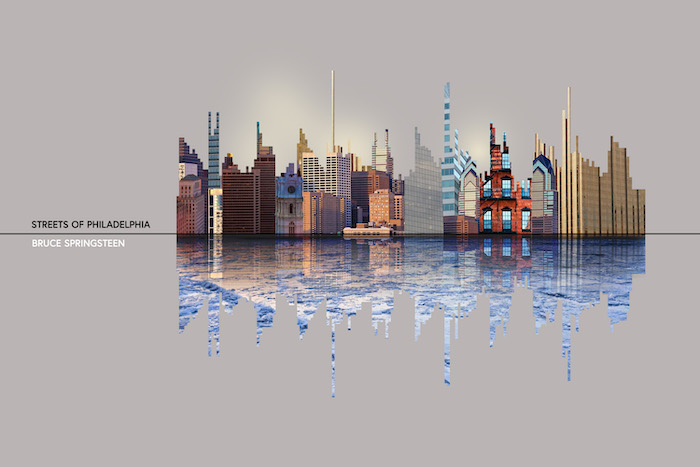 Philadelphia is a 1993 hit by Bruce Springsteen. The city of Philadelphia is widely known for signing the Declaration of Independence and this song reflects just that. With its shallow and consistent, almost melancholy melody, the sound waves created by Philadelphia offer a beautiful reflection to the monotonous lives that are believed to be led by the people who occupy this city.
Las Vegas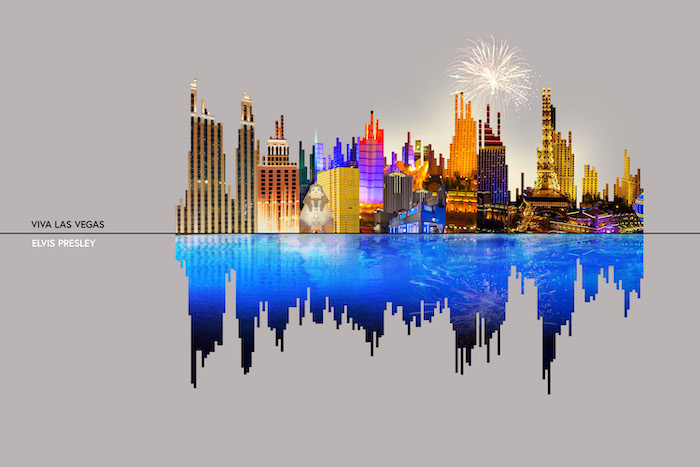 In contrast to Philadelphia, Viva Las Vegas has very fun and manic sound waves which reflect the vibrant city extremely well. Released in 1964 by Elvis Presley in his hit film Viva Las Vegas, this fast-paced tune has extreme spikes and contrasting low drops, which represent the beautifully animated landscape that we'd expect of Las Vegas.
Vienna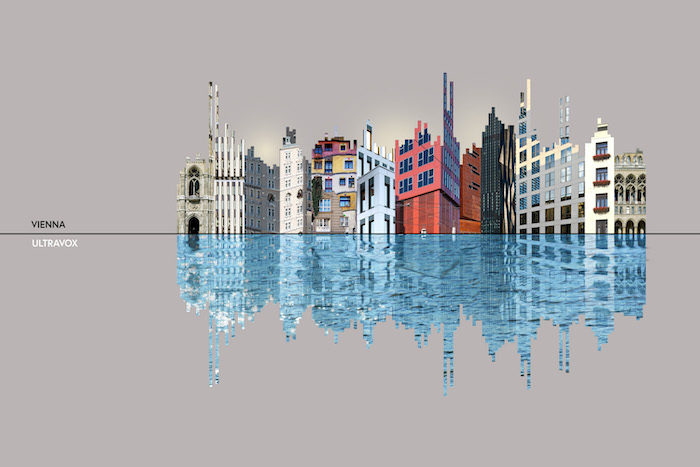 Vienna is the capital city in Europe's Austria, and is brimming with art and culture. Vienna has a great history with music, going back many centuries. This 1980's Electropop hit by Ultravox, offers a reflection of the city's heritage in true operatic fashion. The song consists of high pitched vocals and deep, rhythmic drum beats and creates a gorgeous landscape for the city of Vienna.
Author:
Spyrestudios