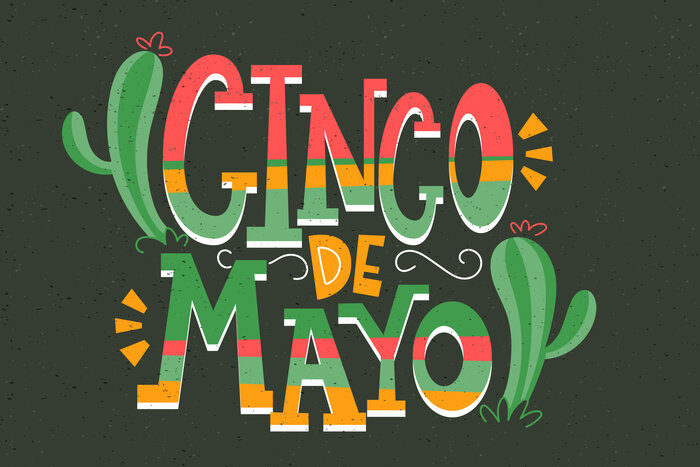 The need for Cinco de Mayo backgrounds is here again. One of the most popular Mexican holidays, it is celebrated by all Mexican communities in the world. Cinco de Mayo is celebrated even by non-Mexican communities in the US. In fact, in recent decades, it has become more of an American holiday. Americans of Mexican descent use this time to raise awareness about cultivating and preserving their heritage and culture. Since it is that important, many web designers make sure to incorporate it into their web design when the holiday comes around.
For many American's Cinco de Mayo is a celebration of Margaritas. Kidding aside, many Americans don't actually know the significance of celebrating Cinco de Mayo. Many just know that it is a fun, colorful, and exciting holiday that must be celebrated.
Contrary to many's belief, Cinco de Mayo is not Mexico's Independence Day. It is simply a celebration of Mexico's victory against the French forces in 1862. Although it is not Mexico's Independence Day, the Mexican army's unlikely victory against the French forces gave the country great hope and renewed confidence.
To commemorate all the fun and exciting things about Cinco de Mayo, here are some impressive backgrounds:
A magnificent Poblano
All that is fun and colorful for Cinco de Mayo
No party is complete without banderitas
A simple floral-themed Cinco de Mayo background
Mariachi performances everywhere
Lady selling colorful, handmade dolls
Dancing in colorful dresses
Happy Cinco de Mayo
Feliz Cinco de Mayo
Singing Mariachi
All that spice is everything nice
A beautifully flowing Folklorico
Children in traditional dresses
A traditional parade
Cute children in traditional costumes
No celebration without a Pinata
Cinco de Mayo background
Beautiful headdresses
Bright yellow traditional costume
Reminiscent of the colorful Cinco de Mayo flowers
Simple Cinco de Mayo decal background
Author:
Sangalang Kristine
Civil Engineer by profession, Writer by passion. Serving readers since 2014 on different niches like Science, Current Events, Tech, and Travel.