I used to ignore CSS generators because I thought that there isn't any use for them. This happened before CSS3 when I didn't need a generator to create something, however with the gaining popularity that CSS3 had, I had to move towards it and start learning it to adapt to the new standards as most web designers did.
These are very interesting tools which can help you a lot when wanting to learn CSS3 faster. Although most people don't use them like that, instead they use it just to… well, generate CSS code.
It's not a crime to generate CSS code, a lot of people are also using CSS generators because time is really important and these tools save a lot of time. Imagine that there's a CSS generator for almost everything: border generator, background generator, box generator, gradient generator, shadow generator and the most popular buttons or menu generators.
CSS3 generator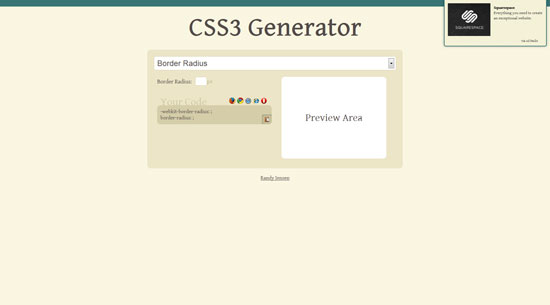 CSS3 Click Chart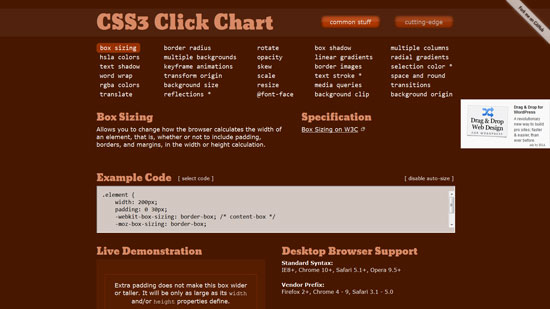 css3.me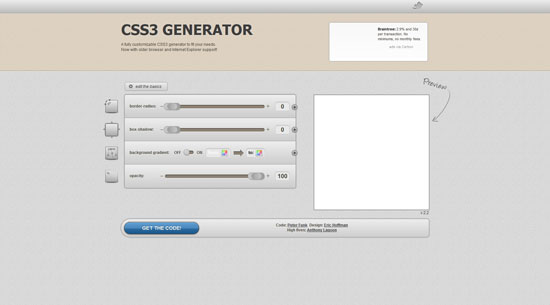 css3maker.com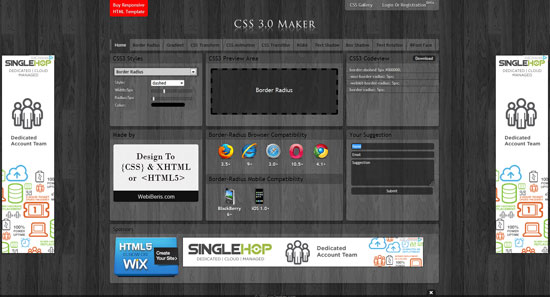 spritebox.net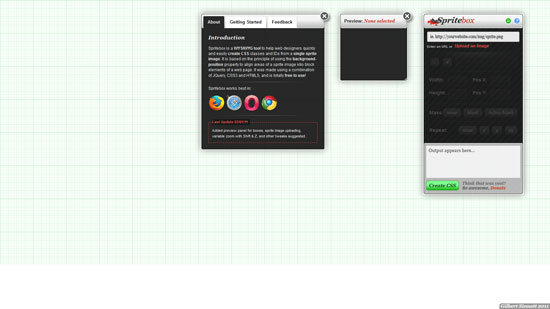 css3pie.com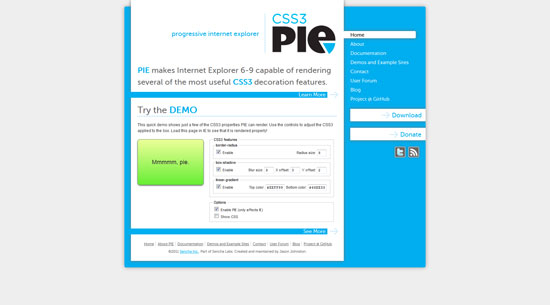 css3menu.com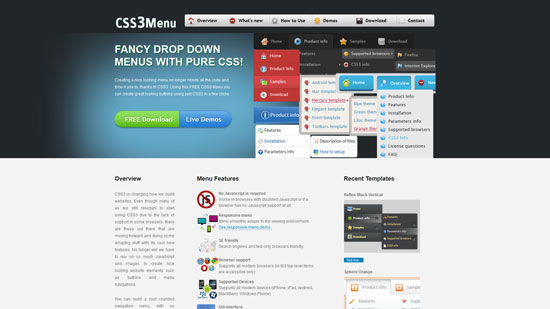 Ultimate CSS Gradient Generator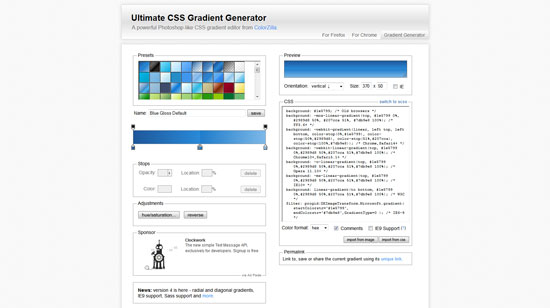 Button Maker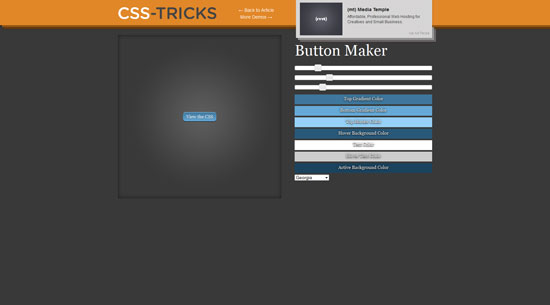 cssarrowplease.com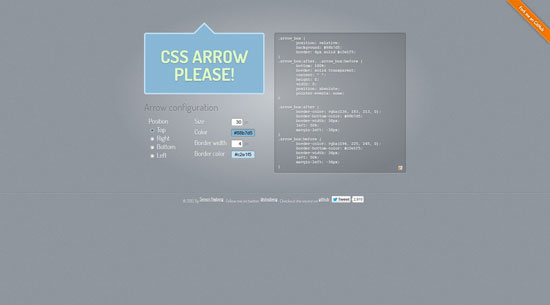 css3button.net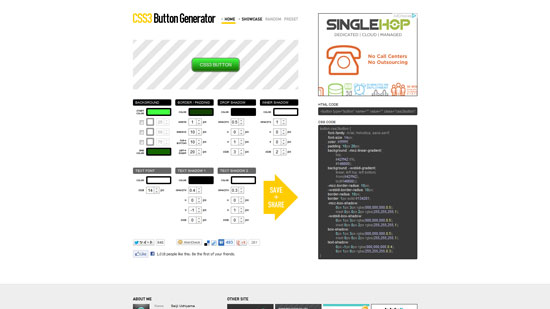 css3buttongenerator.com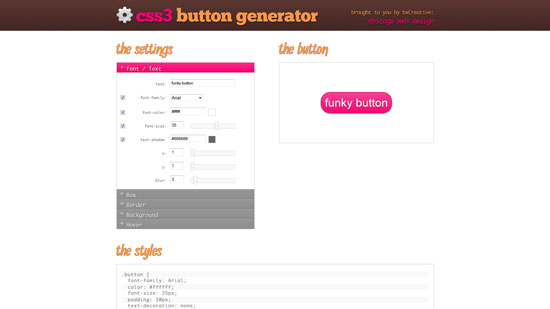 border-radius.com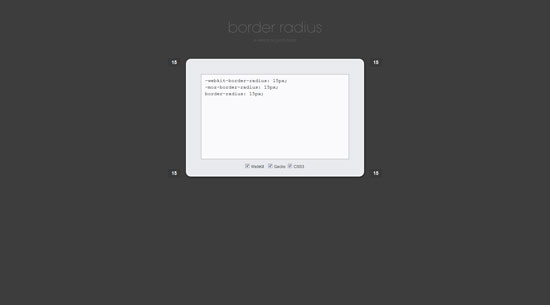 CSS3 Radius and Box Shadow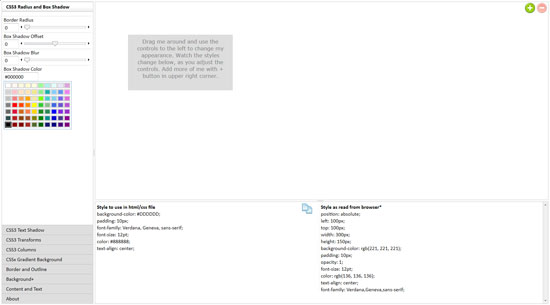 CSS3 Rounded Corner Generator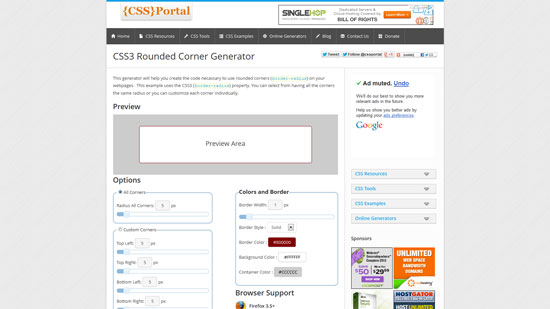 CSS3 Gradient Generator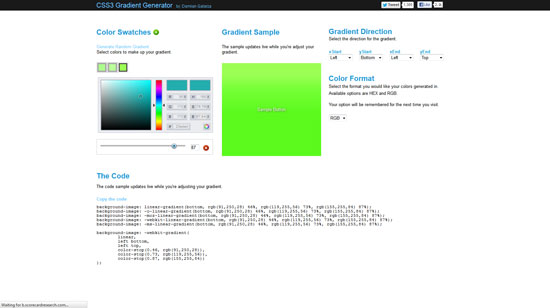 CSS Warp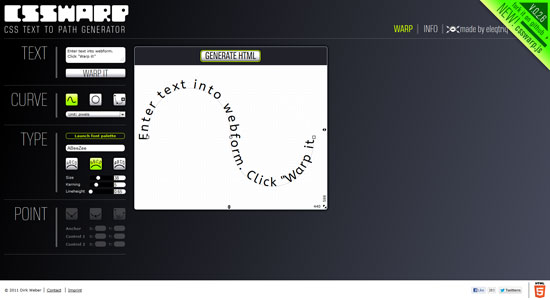 css3gen.com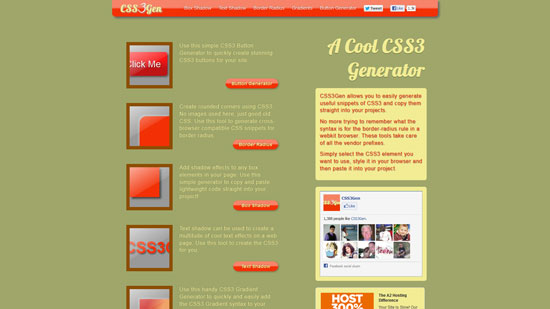 border-image-generator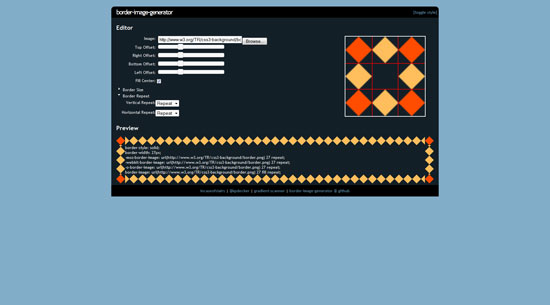 CSS3 multi-column generator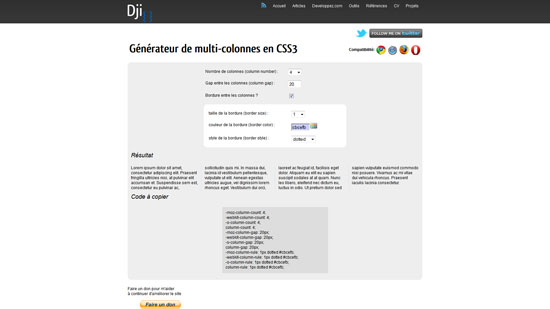 CSS3 Selectors Test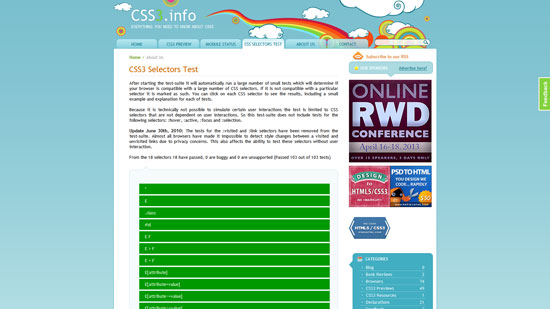 Quick 3-Color CSS3 Gradient Generator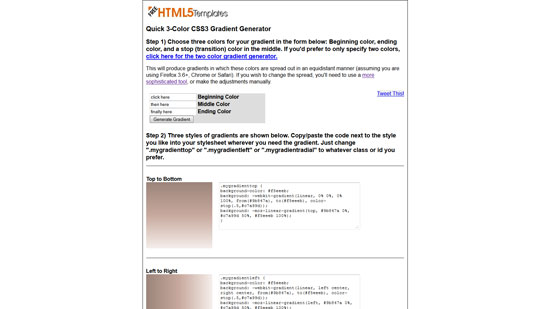 Cool Tools and Toys for Web Developers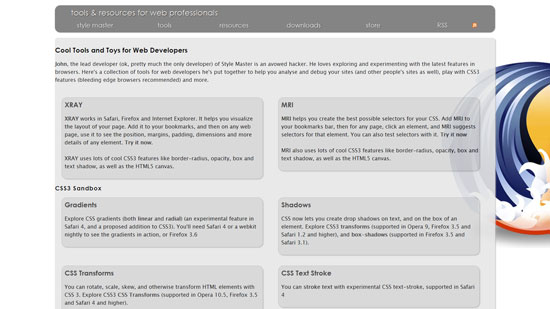 Prefix your CSS3 code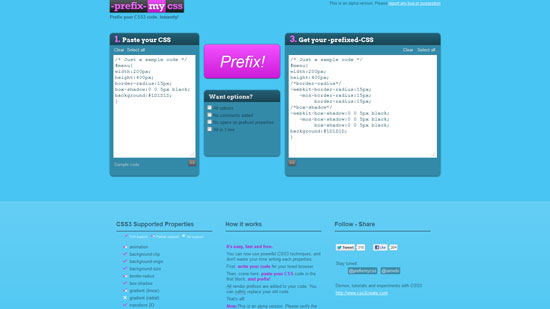 CSS3 Patterns Gallery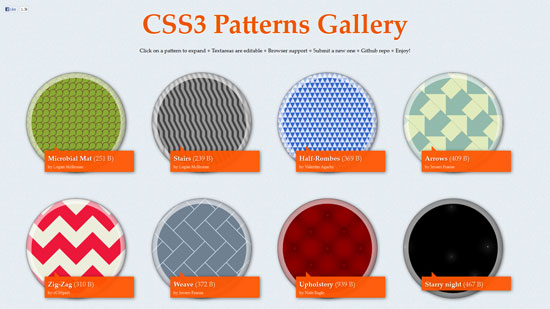 A CSS3 Gradient Button Generator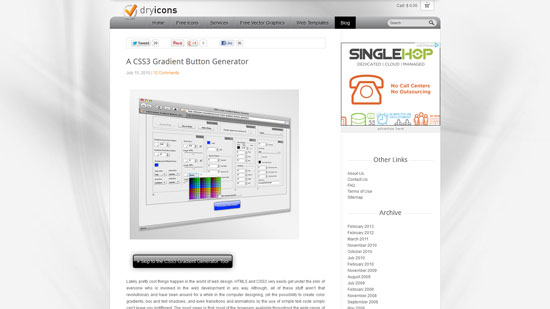 Webfont Generator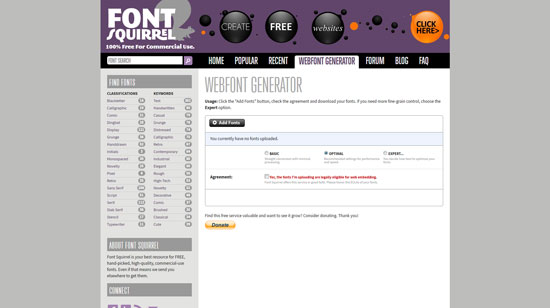 CSS Drop Shadow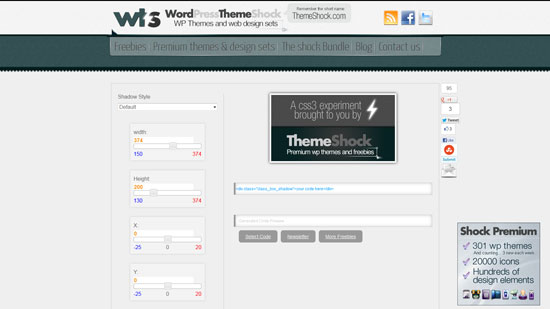 Modernizr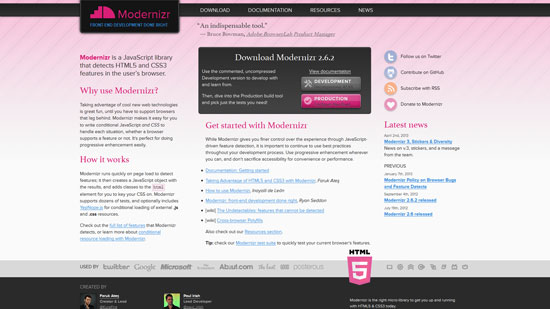 CSS3 Color Names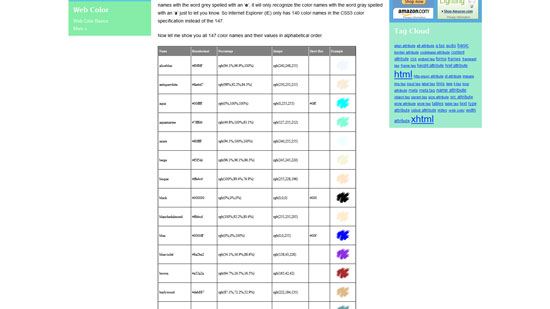 CSS3, Please!