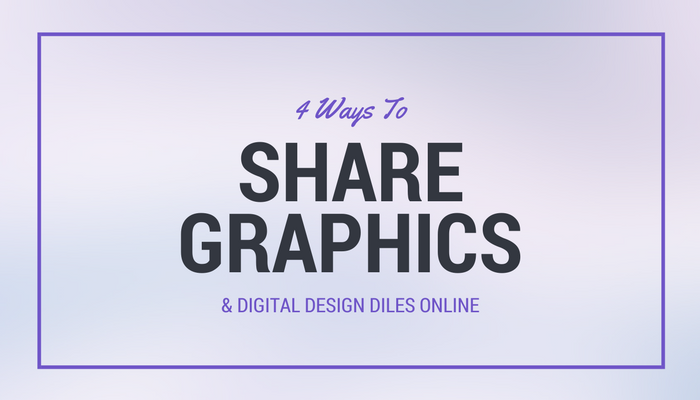 Last year, we've reviewed some of the best places to sell your digital design online, including marketplaces, font shops, stock graphic sites, and shopping card solutions. Yet, if you're planning to do some charity and wish to give away your designs for free, these websites won't be of much help.
Giving away free design good is a powerful PR strategy that should not be underestimated. Whether you're a big design agency or a solo entrepreneur looking for a way to attract more potential clients, you'll find that sharing design resources for free can be a highly rewarding endeavor.
There are several ways you can setup your own graphic design charity campaign and share your creations with the world.
Build Your Own Website
Not only can a website serve as a personal portfolio but it could also be turned into a lucrative investment by becoming your very own company website. Turning your freelancing career into a small design agency is a natural step forward into the industry and will help you reach bigger clients. No matter if you're a designer or photographer, picking the right portfolio theme for your website is the most important part of building your website. Most creative WordPress themes with WooCommerce integration also support selling digital goods. You can either sell your designs for a good price or simply create a "free resources" section. There are actually many websites which are gaining traction only by offering free design goods.
Set Up an Online Portfolio
If building an entire website seems too much, you can always start with a simpler solution. There are lots of portfolio platforms where you can set up your own profile and showcase your work. Some of the most popular ones are Behance and Dribbble, but the list of quality portfolio platforms goes much further. Since these websites have already gathered large communities of designers and distant admirers, they can be a great way for you to expose your work to new potential clients. If you're having a hard time picking the right portfolio site, this infographic can quickly guide you through the perks and disadvantages of some of the most popular choices out there.
Use File-Sharing Services
There are lots of free-hosted websites which do not support shopping carts. If you've been around Tumblr for a while, you've probably already noticed most of the creatives share their free design resources through third-party file-hosting websites, like Dropbox, Filezilla, OneDrive etc. They are a good choice for sharing your work, even for a small profit, if you decide to use a pay-with-a-share option or go for a website with online advertisement support, like Adf.ly. Yet, you should be extra careful when sharing your design work this way. The best option to ensure your online presence is well-protected is to use a virtual private network tool that can provide you with a secure file sharing experience by encrypting your IP address and private data and hide you from potential hackers.
Collaborate With Other Designers and Agencies
Back in August, we've reviewed some excellent and unexpected ways to attract new clients and mentioned some of the benefits of sharing free resources with the design community. Another strategy that will guarantee you high exposure in the design industry is work collaboration. Working together with agencies and other experts in your field will expand your list of professional contacts and let you take advantage of some amazing opportunities. Just see what websites like GraphicsBurger, Freepik, SubtlePatterns, or Freebiesbug are doing and you'll get a good idea of how collaboration can help you. You can contact most of these websites right away and submit your design work as free resources for people to use.