Managing and maintaining a successful small business website is a full-time job. There are countless elements to manage, hundreds of things to consider and thousands of new things to learn to improve the efficiency of the site. Whether you need to learn about vector artwork, find out how to reduce bounce rates or decide how to improve the SEO of your content, managing your website will always include ongoing education.
One element of effective website maintenance that is often overlooked is choosing the right web host for the site. With everything else that goes into improving your site, it is easy to understand how this can happen, but choosing the right host could be one of the most crucial aspects of the entire process. For anyone who has experienced excessive downtimes, terrible customer service, deceptive pricing, the importance of the right host will never be overlooked again.
This guide is designed to go over a few of the most important considerations that go into this important decision. The importance of each factor will depend on your specific needs, goals and site. But whether you are choosing a host for the first time or thinking of switching providers, every element could have an impact on your final decision.
About Web Hosting
Web hosts are the platform on which your website can be presented to the internet. They provide customers with a certain amount of space on their servers as well as connectivity to the internet. This means that people, organizations and businesses do not need to have their own in-house servers to host and maintain their websites.
Price
Most major hosting companies will offer several pricing options, allowing you to choose based on the needs of your site. Prices are generally listed as a certain amount per month, but prices are usually lower when paid annually. Some companies only offer annual billing (or contracts), but many can provide month-to-month options for slightly more money.
For example, BlueHost offers one of the most affordable prices on the market at only $2.95 per month. However, they do not have the option for month to month billing and require at least a one-year commitment. The $2.95 price comes only with a three-year commitment, which many businesses or individuals with new websites will be hesitant about. But even with only the one-year plan, the price is still only $5.99 a month.
Downtime / Uptime
Anyone with a website knows that your site is only of any value if it is available, and that is why the downtime/uptime of a web host is a crucial element. The best web hosts understand this and put a premium on the speed of their services.
Unfortunately, there is no way to truly verify how a host will work for your site until you actually try it. Even if their service promises the lowest downtime and quickest uptime in the industry, it is difficult to actually gauge this until you experience it. Most hosting companies offer a free trial of their service, and you should try to estimate elements such as this during that period.
Features
All top web hosts offer plenty of features to create websites that are both appealing and functional. This generally includes a free domain, unlimited bandwidth, customizable templates and performance analysis tools.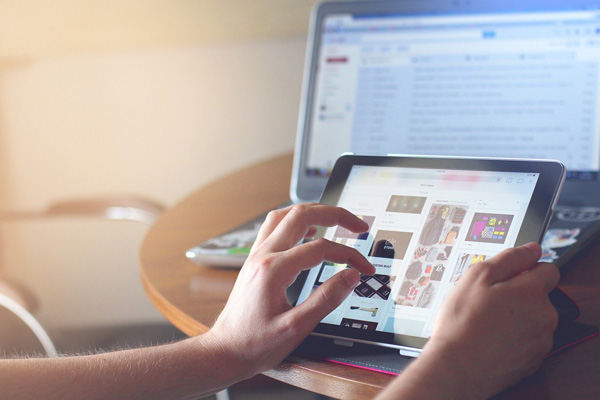 Beyond this, the features of the services will depend on the company and the package you choose. Deciding which features are most important will obviously depend on your individual needs and preferences. For instance, Squarespace hosting is more geared towards individuals who will need a higher level of support with their site. Their key features include:
– Style editor that allows for easy customization
– Site that it is automatically adjusted for mobile devices
– Powerful spam blocker and security features
– Smart third-party support
Customer Support
This may not seem like a crucial element, until something goes wrong. And as anyone with even the slightest amount of web experience knows, things inevitably will go wrong. That does not necessarily mean your site or web hosting service is inadequate; it is just the way the internet works.