Crafting websites for all sorts of clients is an art. Like all art forms, it takes perseverance, open-mindedness, and an acute sense for aesthetics. Web developers and designers know this, along with the fact that all project outcomes are only as strong as the resources that stand behind them. In other words, the choice and use of creative assets can either undo your websites, or help you deliver flawless results.
Tons of plugins are currently available to you. Yet, you should always make sure to acquire up-to-date premium plugins, which are best equipped to assist your goals. Here, we've got 16 handy premium plugins for designers and developers. Ranging from plugins that assist with slides to e-commerce tools, you might discover that these could really help you out.
The first plugin is LayerSlider, which scores high marks in my book, as it proved useful on more than one occasion. You can use this to make slideshows, image galleries, and content sliders.
Administrators are met with 13 clean skins, a drag-and-drop builder, as well as timeline view, and a real-time preview function for every move you make. There are many ways to establish the look and feel of your sliders.
You can choose any of the available 2D and 3D slide transitions (there are 200 preset options to speak of), not to mention that it has a fabulous transition builder to help you come up with custom animations.
LayerSlider guarantees device responsiveness and is SEO-ready. Plus, users are at liberty to add any type of content: HTML, Google Fonts, text, images, and videos (from Vimeo, Youtube, or self-hosted HTML5).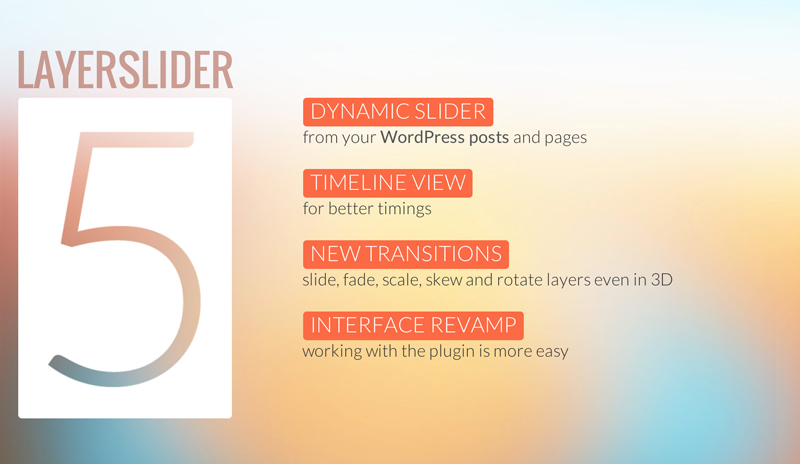 These days, more people are looking to set up their own online store. If you decide to create a website with Prestashop, consider using this savvy plugin. It makes no difference if you need to get a gadget store, or a beauty shop for women, up and running.
Read Also: Ultimate Guide To Setting Up Your First Online Shop
Multi Store Creator can handle everything you throw at it, is easy to grasp, and gives you a semi-automated front-end that will make the task at hand seem like a breeze. Among its offerings are mobile responsiveness, a plan chooser, multi-language support, Paypal integration, and AJAX validation for existing user and store.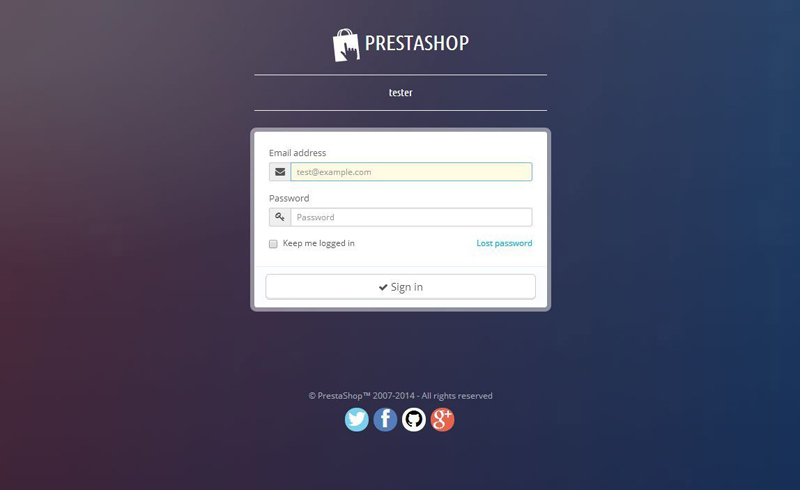 Parallax scrolling can enhance a user's experience of any website. Why not yours?
The Parallax Module for Joomla has a simple method of adding an image and establishing the parallax background for your website. In addition, it promises a 100% responsive layout, and also delivers a handy text area, so you can add content.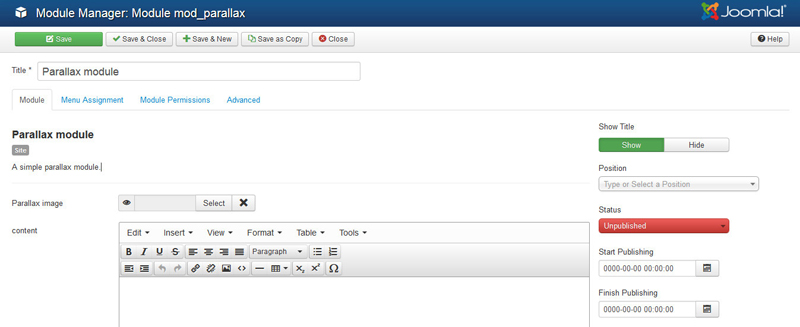 If you're used to a platform like Opencart, then it probably occurred to you that it would be nice to have a way of incorporating a proper help desk into your web store. I have recently discovered a plugin that is able to help you out with managing and monitoring online support requests.
It's a piece of cake to create any number and type of tickets, search through them, set up as many custom departments as necessity dictates, assign them tickets, and toggle their status to 'resolving' or 'resolved' – and ultimately delete them.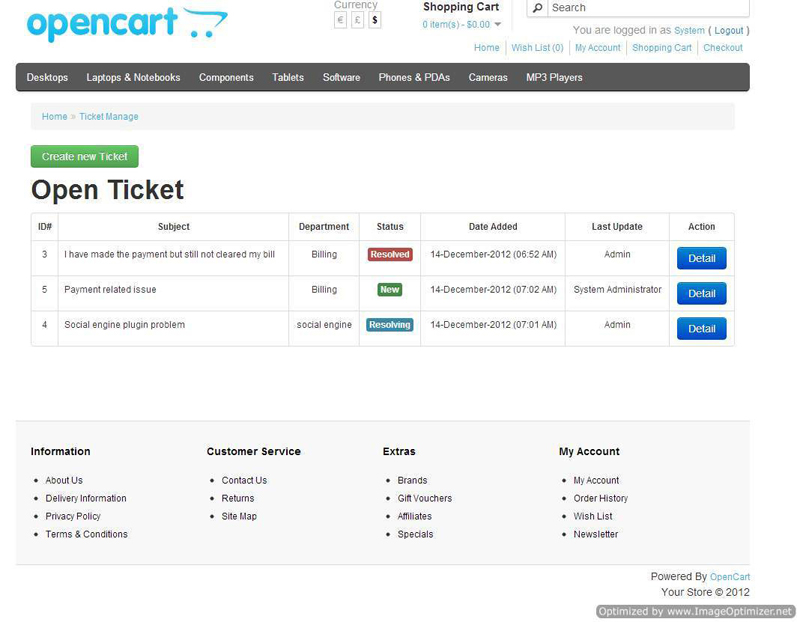 There's more to website creation than actual development and design. Ask yourself the following question: do your websites uphold the law to the letter? You need to make sure they do, or the consequences could be unpleasant enough for you, their author.
WP LegalPages can help protect you in this way. It offers a total number of 17 pre-designed templates, so you need only invest a few minutes to take care of your privacy policy, affiliate disclosure, TOS, etc. The plugin includes a lock-down feature, and is faithful to EU cookie regulations.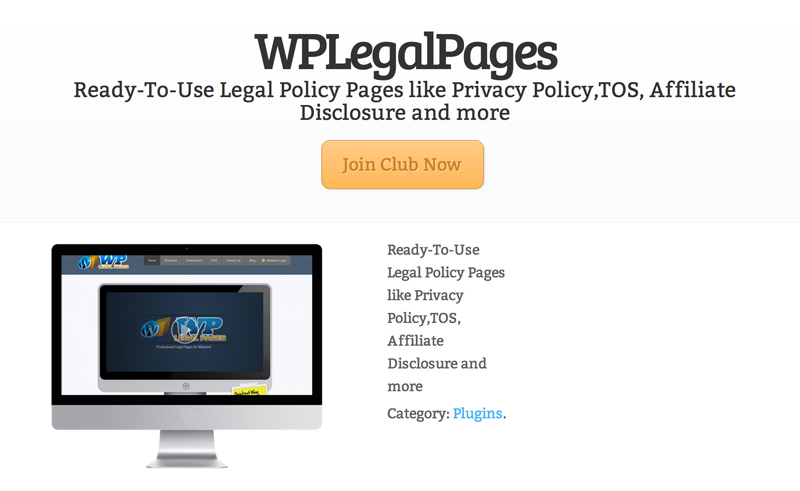 Online shopping is supposed to be a more comfortable alternative to visiting life-sized stores. However, whenever you're building a virtual shop, remember that the devil is in the details. As people proceed to check-out on Magento-based websites, they might also have a discount code that they've neglected to include on the basket page.
Wouldn't it be great if they could insert the code simply upon checkout? With this extension that's easy to install. You can do so and add that precious extra step to the Magento Onepage check-out process.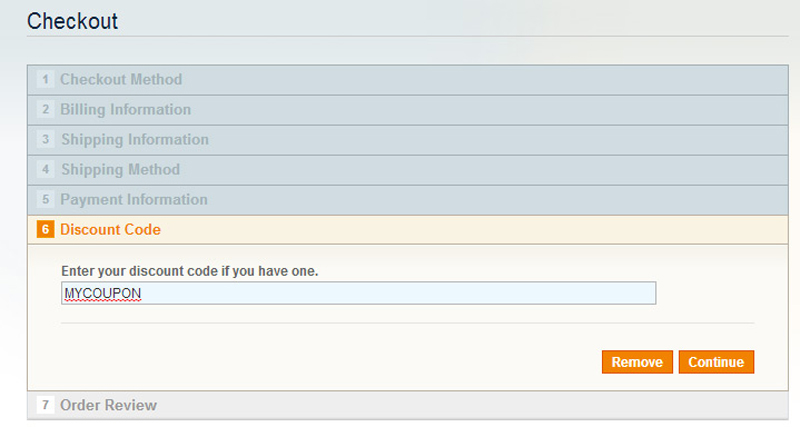 Monarch is a promising WordPress social plugin which was recently launched by Elegant Themes. One word to describe it would be versatile.
This plugin lets you choose from as many as 40 social networks and it gives you the option to position it in no fewer than 8 different locations. Monarch is responsive and it boosts a plethora of other options that you should check out.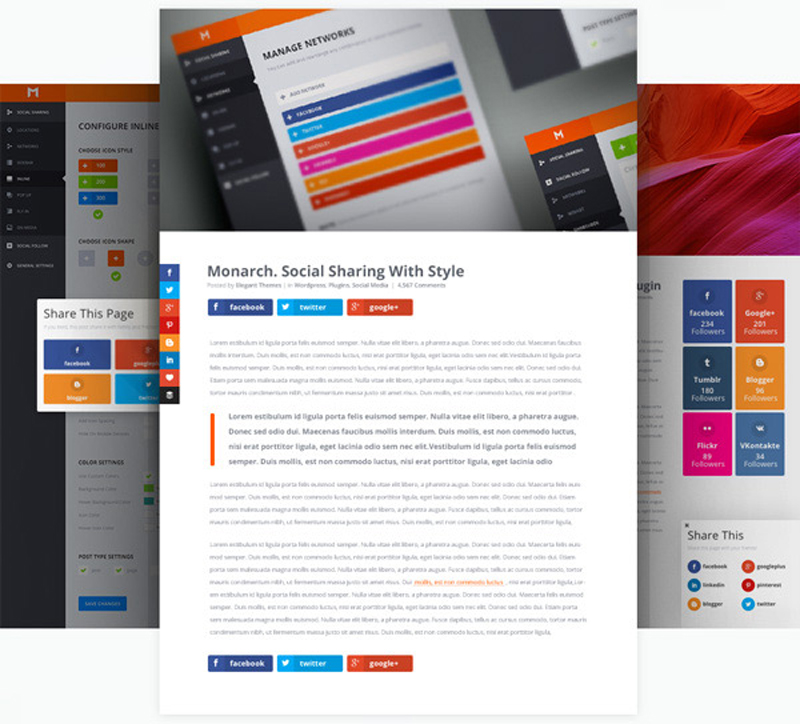 Email marketing is a vital component for any website that cares to draw in new visitors or keep the interest of existing ones alive. Thus, MailChimp was invented. Yet, the level of its integration with your website is a different matter, entirely.
Read Also: 20 Free And Essential Email Marketing Tools And Resources
Chimpy is a plugin that rises to the challenge. Use it to devise great-looking sign-up forms and display them in the form of compelling pop-ups. Furthermore, Chimpy enables you to display comment forms, synchronize all WordPress users with MailChimp, and make the best content on your website available to visitors after they've subscribed.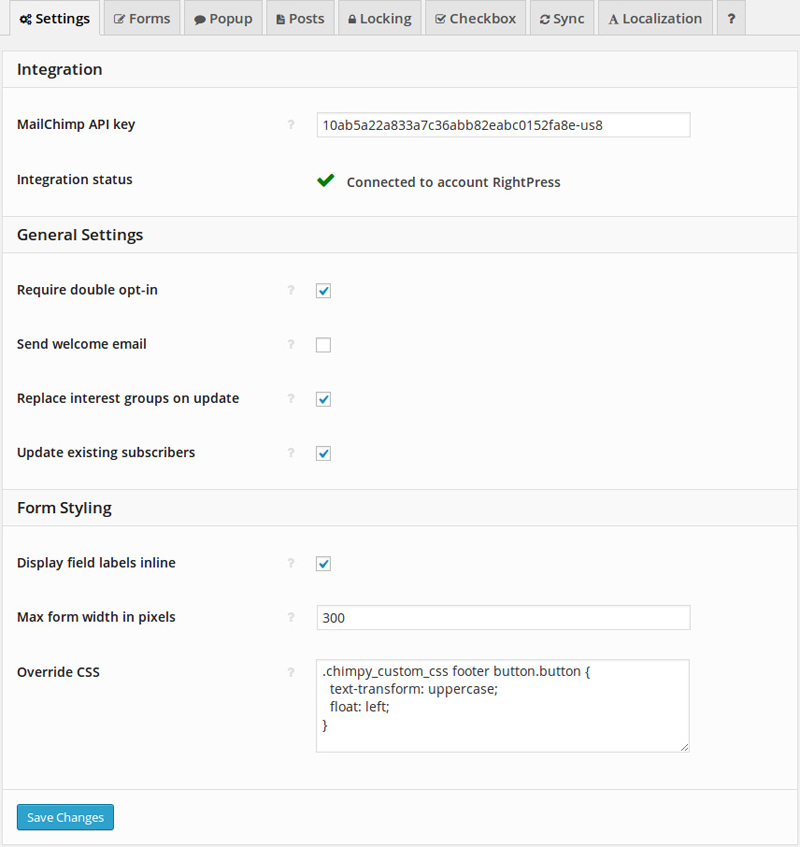 Need shortcodes to lighten up the load? Then, you should move forward with a competent plugin. Lizatom Shortcodes Plugin discloses over 5000 shortcodes for many uses and is stacked full of features like tooltips, info boxes, pricing tables, and CSS3 buttons.
To give a few examples, Lizatom presents a simple route to customize ordered lists, reveal text with accordions, add pricing tables to online stores or blogs and even give images a fancy 3D shadow effect.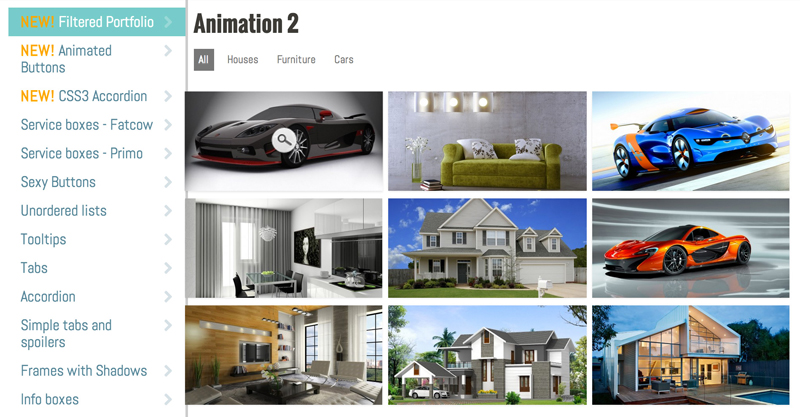 Regardless of the type of website you're making, the user experience associated with it ought to be a primary concern. UserPro is a plugin meant to enhance user interaction on your sites.
Read Also: A/B Test Results And Case Studies For User Experience Design
Use this excellent profile management tool to create site member directories with myriads of display options. Feel free to strike up registration forms and assign them roles, as well as integrate to popular social networks with ease.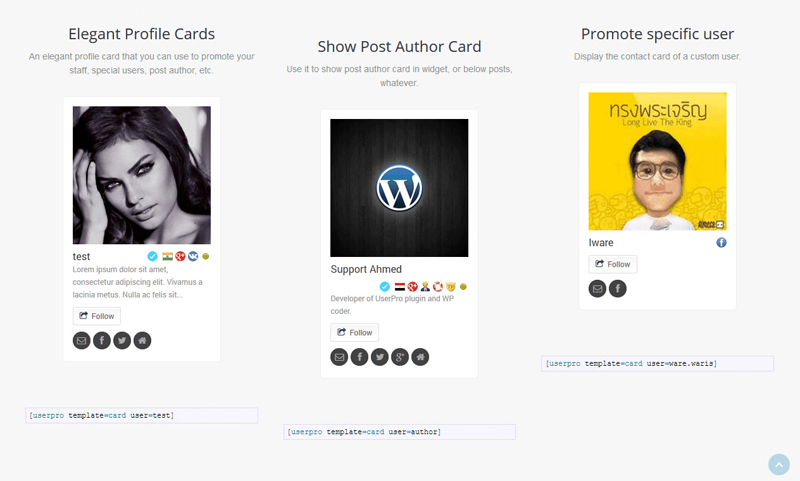 If you plan on crafting WooCommerce websites that offer subscriptions, you could use a little bit of help to configure and oversee the entire process of dealing out subscriptions.
Read Also: 30 Beautiful & Responsive WordPress E-Commerce Themes
One such assistant is Subscriptio, a handy extension. With it, you can easily complete tasks like setting the length of suspension periods, establishing how often reminders should be sent, and more. Plenty of developer-focused filters and hooks for devising awesome WooCommerce subscriptions are available on the admin interface.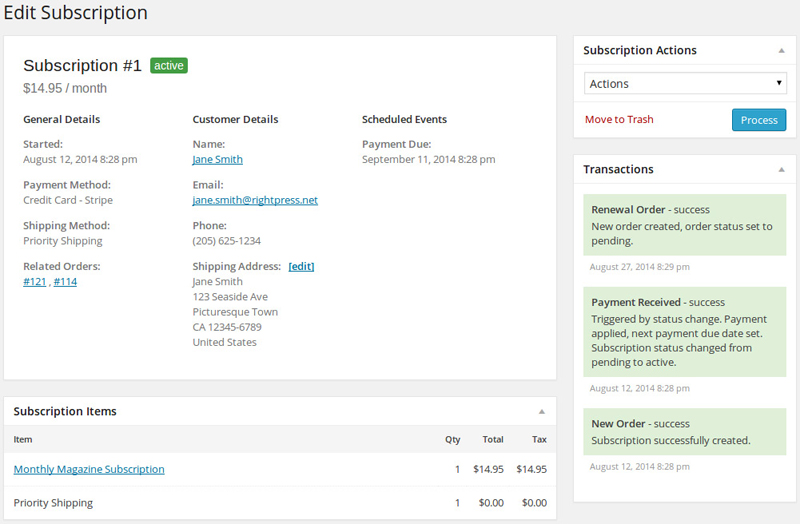 You might feel like an ordinary layout for website content is not enough. Website visitors don't have a large attention span, and require incentives to keep them continuously engaged. Compact website content can sometimes appear stuffy. A timeline, on the other hand, is bound to decompress user experience.
Content Timeline is a responsive plugin that comes with 11 customizing options to display content neatly by date, or other criteria. Add countless groups and numbers as well as activate 30 element places on the left and on the right side of your timeline.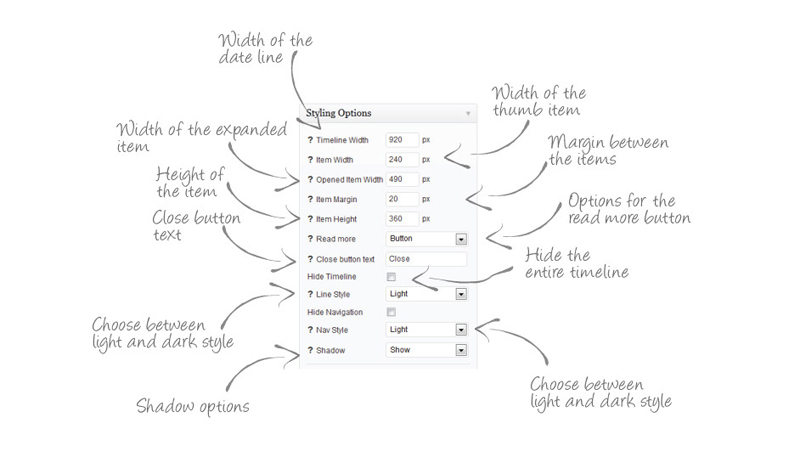 Working on the front-end of a website is easier. If you want to set up a great WordPress website without having to delve into the code aspect, give this plugin a go.
FrontEnd Page Builder comes with loads of pre-made elements that can be altered in any way. What is more, if in trouble, you can always ask for help; the technical support for this plugin is pretty amazing.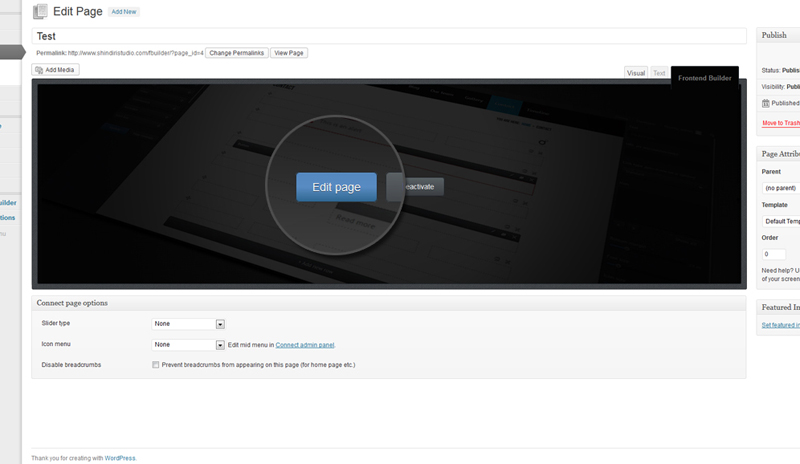 Do you know what can really take the images in your content to a whole new level? Try pinning them with information, especially if they are part of a web store. Product images that sport a map with various details might be more appealing to the public at large. iMapper allows you to choose pre-designed pins (or style them up according to your taste) and place them on any given part of an image.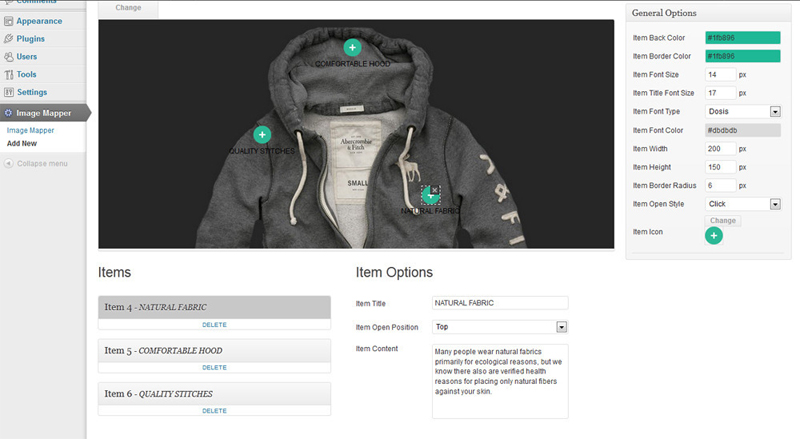 A website for upcoming live events should express the enthusiasm that leads up to them. What better way to achieve that effect than with a real-time countdown? Get your hands on the Live Broadcast Countdown Module and you'll be able to create the right setting for any recurring live events based on Joomla.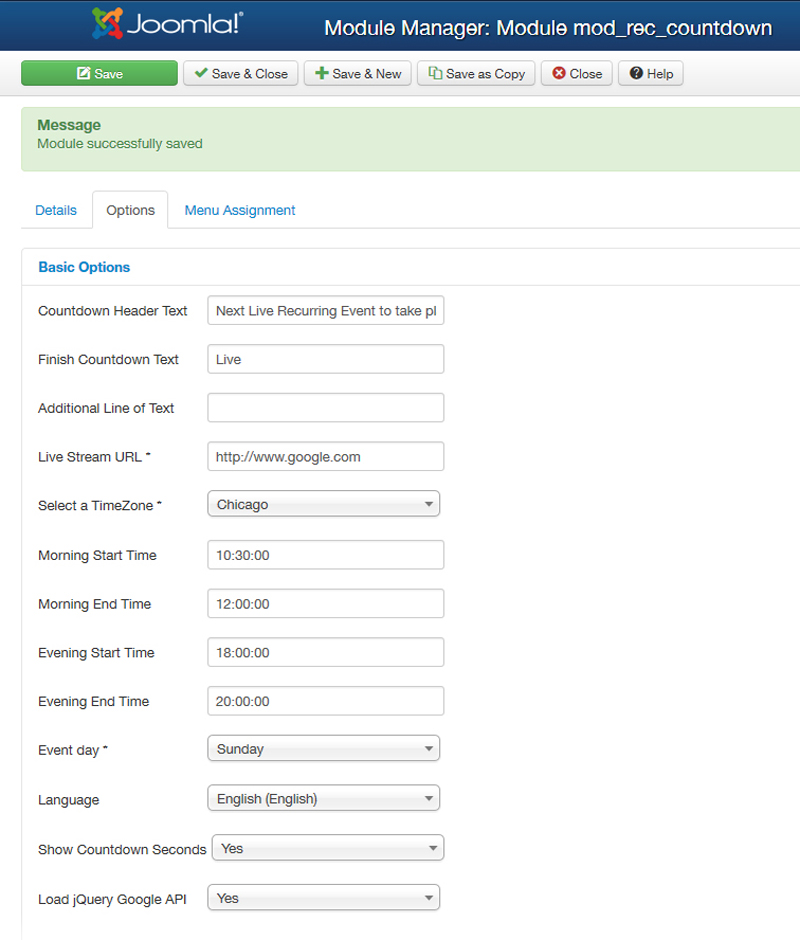 Interaction between readers of a website and its administrators can be facilitated with a plugin for communication. Chat X is a WordPress plugin for sales and support.
It includes chat logs, and has SSL integration, so all messages are encrypted. A total number of 10 operators and 40 visitors can chat simultaneously, and more than one admin is able to respond to a reader.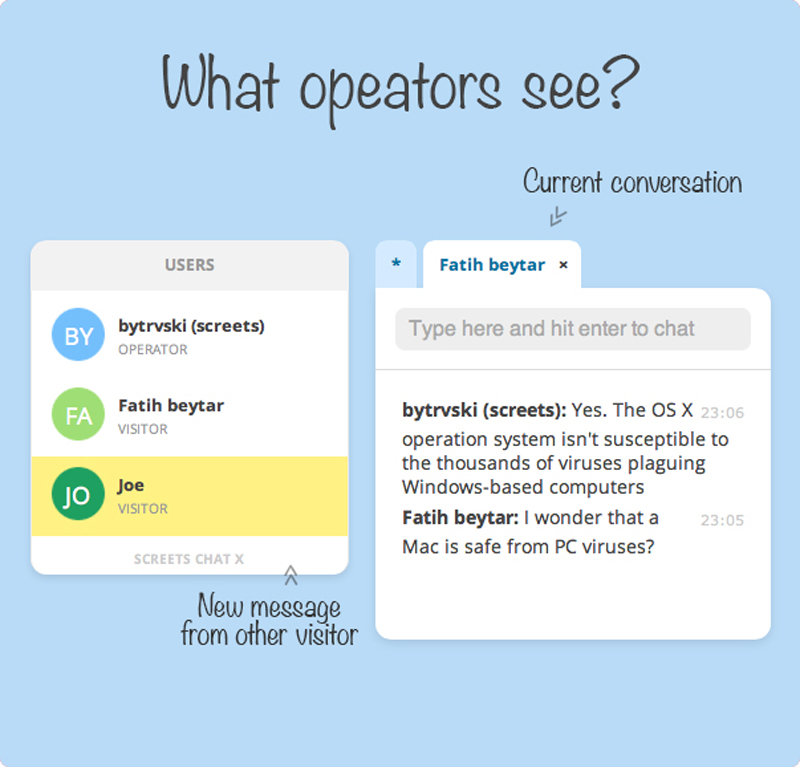 Conclusion
Whatever functionality you seek to implement in your websites, chances are there's probably a series of premium plugins that have been created to respond to whatever needs you have.
Do let us know in the comments section what other plugins you find handy and if you like the ones mentioned above.