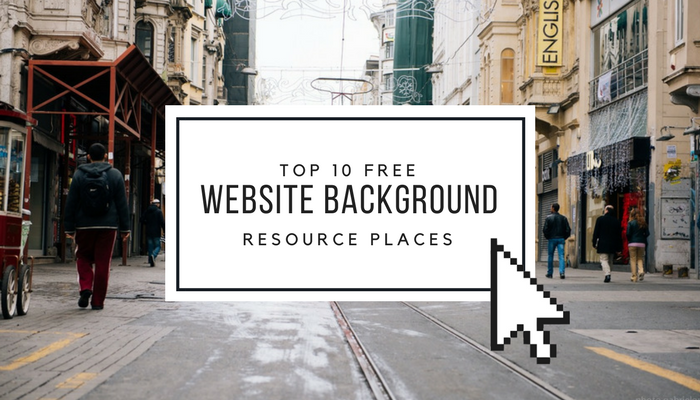 Building an entire website on your own requires special attention to details and a good eye for design. We've covered plenty of topics on website design, including essential features, user experience, and search engine optimization. We've listed plenty of free design resources but when it comes to something as simple as finding free website background images, there aren't many places to look at. This collection of free resources features 10 of the best websites to find pattern images, textures and website background images.
Brusheezy is popular among graphic designers as the go-to place for free Photoshop brushes. Besides its huge gallery of free PSD and brush files, the site also has a vast collection of textures. Images vary from grunge and realistically edited photos to glittery and watercolor textures. All files on Brusheezy and the other Eezy websites can be downloaded and used for free to help enhance your design project.
WeGraphics is another great design website that has plenty of unique resources to offer. The website has more than 500 design files, including website backgrounds, mockups, brushes, icons, vectors and web elements. The patterns and texture images found in WeGraphics have a clean design which makes them ideal for backgrounds in mockups and web design projects.
Ah, Graphics Burger! One of people's top choices when it comes to free graphic resources, this website offers everything a designer needs to get started with his project, be it print or web-based. Not only does this site offer a massive collection of free design files but it also collects some of the highest quality template files on the Web. Graphics Burger has a special section for backgrounds which features images with excellent quality and sleek design.
Lost & Taken is one of the largest collections of free texture photos. The images are free to use for commercial purposes so they can be used an unlimited amount of times for both print and web without the need of license purchasing. The website contains more than 130 pages of free photos and website backgrounds separated into 30 categories.
Is there anything Graphics Fuel can't provide in terms of free, high-quality design files? The answer is no! Among the whopping 28 categories of free graphic resources, Graphic Fuel stores a vast collection of website backgrounds, patterns, and textures which can all be used for free for both personal and commercial projects. Some of the website backgrounds and design files come in PSD and vector formats while others feature a selection of high-quality imagery.
Texture Mate is a free resource website for texture images and website backgrounds. It features a well-categorized library of free texture images. Photos on TextureMate are realistic and raw which makes these textures ideal for 3D designing and further image enhancement. The library has everything you can think of, from metal, paint, paper, and plastic to flowers, moss, grass, and leaves.
Yet another collection of texture images and png files that are ideal for 3D design and Photoshop collages. The images at Textures are specially selected to serve as building blocks for realistic photo manipulations, photoshop layer effects three-dimensional design. They can also be used as website backgrounds in their original form or used to enhance your design project with a splash of raw realism.
Similar to TextureMate and Textures, this website offers a vast collection of free textures. The site has an abundance of surfaces photographed with excellent quality which makes them perfect for three-dimensional object modeling and motion graphic designing. TextureLib has a library of over 6500 unique images which can be used as website backgrounds or applied as layer effects in Photoshop.
This one is not your usual website background resource website but it sure can serve as one and do it incredibly well, as a matter of fact. Repper Patterns is a free pattern design tool that allows users to create their own pattern image from an image they've uploaded online.
Similar to Repper Patterns, Patternizer lets users design their own pattern images. What makes it different from the previous website is that it's optimized for web use. It has a broad selection of editing sliders and a special option that allows you to directly grab the pattern's code and use it as a website background.