Free GUI set are in high demand there days. A lot of web designers experience an increasing competition and everyone work hard to become the best of the best. With thousands of skilled designers online it is essential to stand out from the crowd and know how to work smarter than your competitors.
Having the right strategy, a compelling product and high quality content will always help. However, both when it comes to mobile app development and websites, one of the most important aspects is to look interesting, modern and offer great usability. Professional, simple and attractive design often makes the difference.
While you can always start from scratch and do your design the hard way, it is certainly possible to take a shortcut. Many skilled designers give away their creative work as free GUI kits and you can use these as a starting point for your own work.
In this article, I have collected more than 45 great freebie GUI kits. I hope you will find them useful and get inspiration from them. Make sure you get into business and download as many as possible as long as they are available.

Free Kitchy UI Kit – Restaurant & Food Theme –
MORE INFO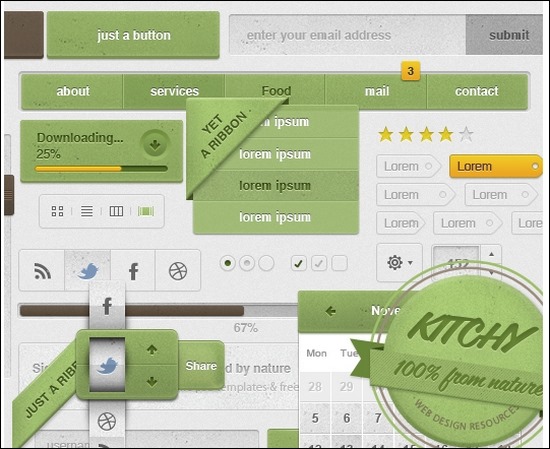 This is a nature inspired UI Kit that is designed to suit well for a restaurant business. IT is a massive collection of design elements for creting a website layout.
Black Dashboard Interface – MORE INFO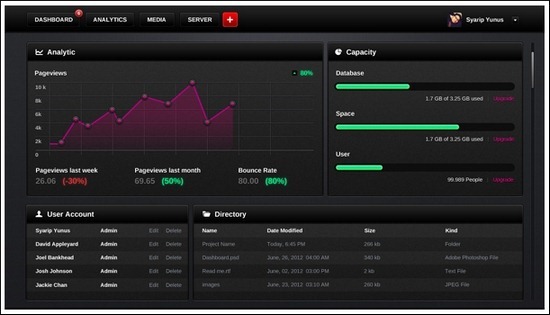 This is a "dashboard" interface GUI Kit that is well suited for web or desktop apps. The design  includes a simple graph, progress meters, a table design, and navigation.
Smooth Web App UI Kit – MORE INFO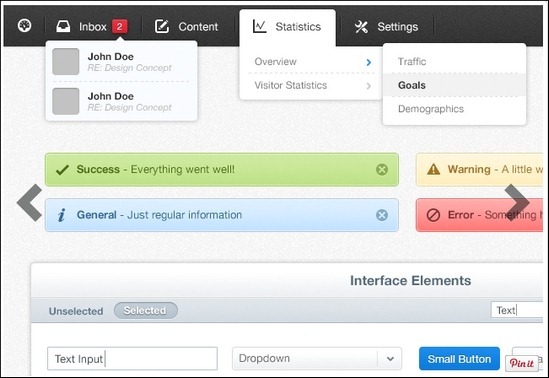 Here you get a cool UI kit that include the essential elements for web apps and admin panel user interfaces. In the package you find a layered  .psd and a vector.
BlackUI v1 — Free PSD Source – MORE INFO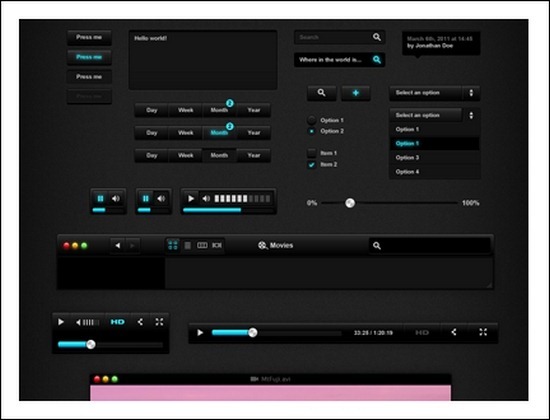 This is a dark UI Kit that is great for a music or video oriented solution
Media Black UI Kit (PSD) – MORE INFO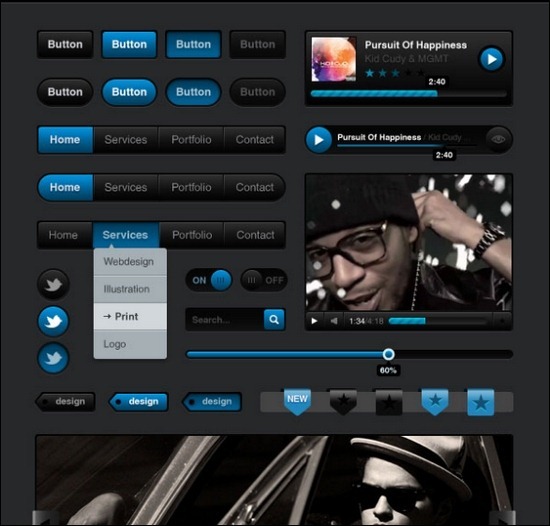 Media Black UI kit is another dark design suited for media solutions.
Lookamore UI Kit (Android) – MORE INFO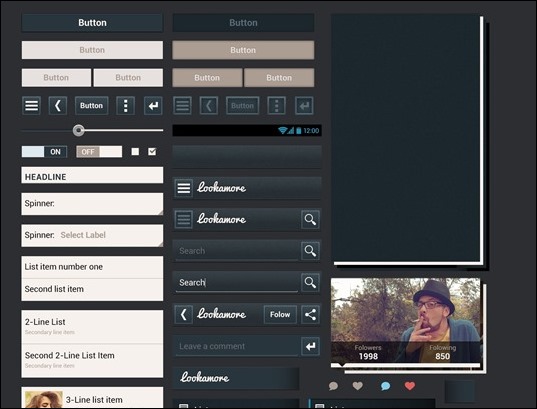 Lookamore is an Android UI Kit with a dark and elegant look and feel.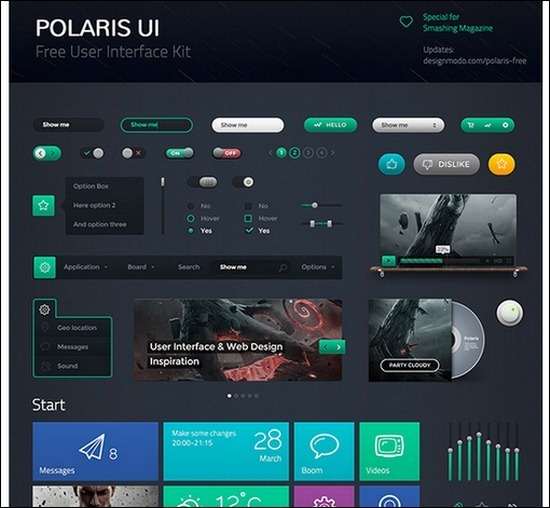 With Polaris UI Free you get a useful set of beautiful free UI components, which includes Edit Boxes, Check Boxes, Radio Buttons, Page Navigation, Menu, Buttons and more. Components are made in Adobe Photoshop (PSD) using Shape Layers (Vector Elements)
Rainbow UI Kit (PSD) – MORE INFO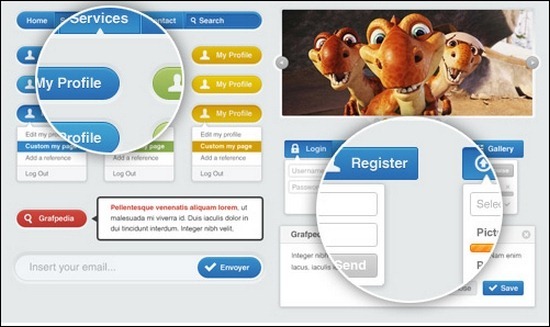 This Rainbow UI Kit comes in Photoshop PSD format; you can use it for your web design projects. The kit includes buttons, navigation bar, login interface, file uploading interface and more.
Awesomeness UI Widgets – MORE INFO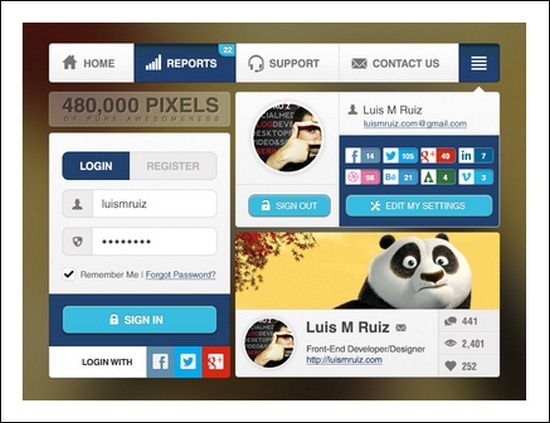 This is a flat metro style GUI kit for you next mobile project. You will find navigation, login box, social sharing and more.
Beige Web Elements – MORE INFO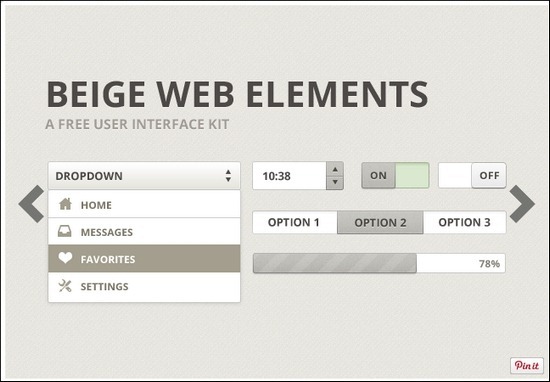 This is a set of completely beige user interface elements for your web designs in vector format. The elements have a retro/vintage feel to them but are still clean, and pixel perfect.
Ruthenium GUI Kit – MORE INFO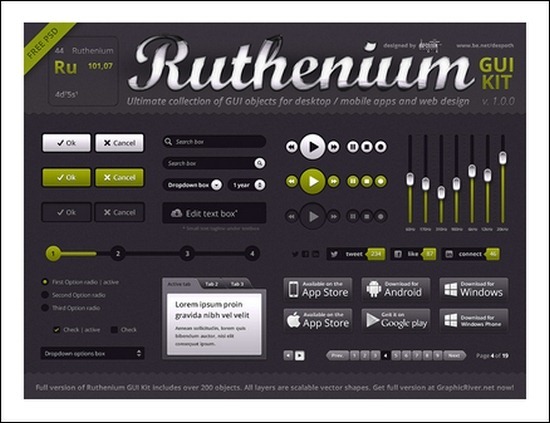 Ruthenium is a GUI kit with a dark style that fit well for a music app or web design.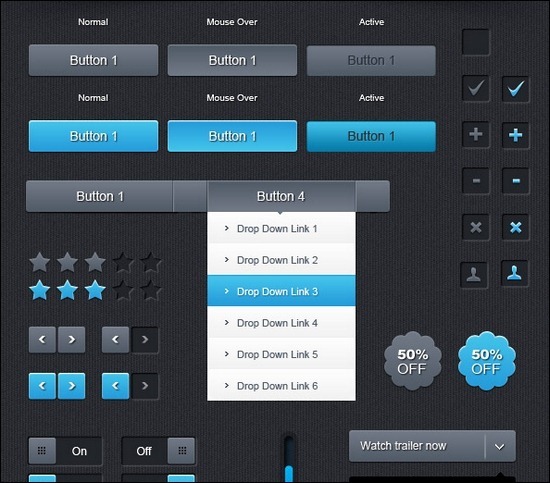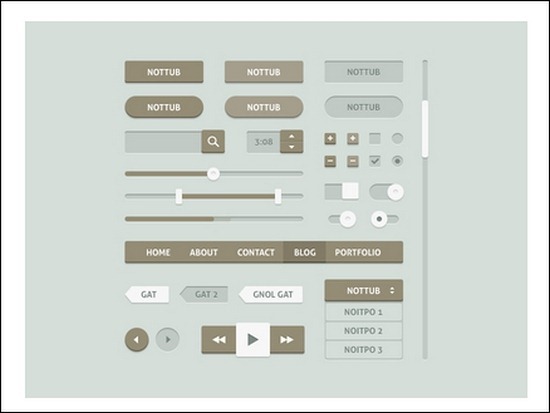 Balio Web UI Kit – MORE INFO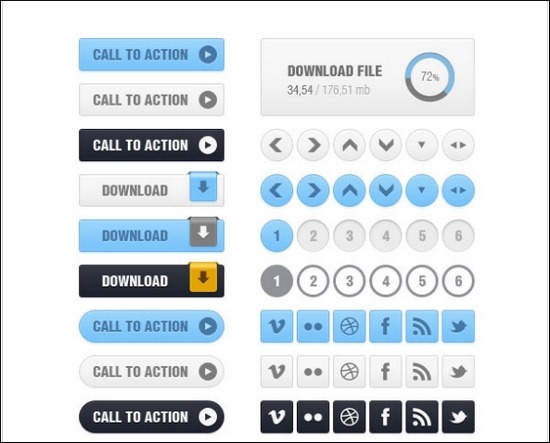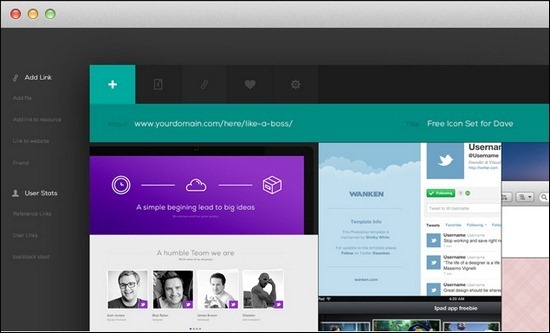 Got Wood? UI Design Elements – MORE INFO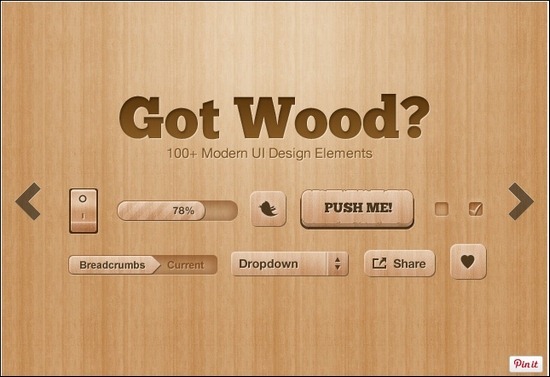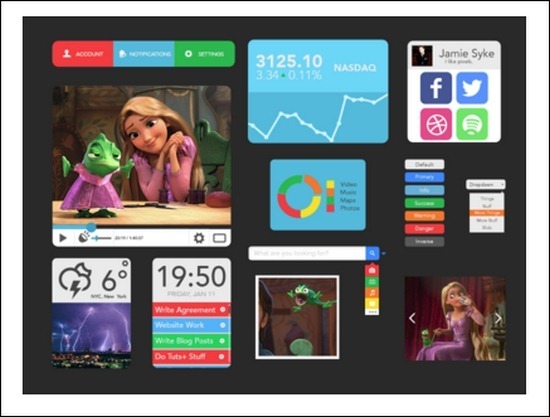 Phoebus GUI Pack – MORE INFO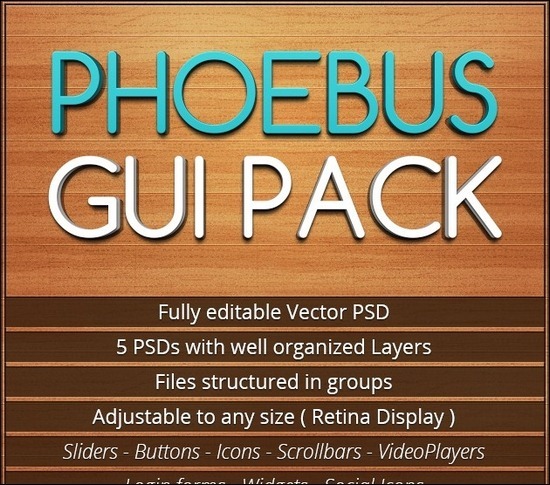 Big GUI Pack: Apollo – MORE INFO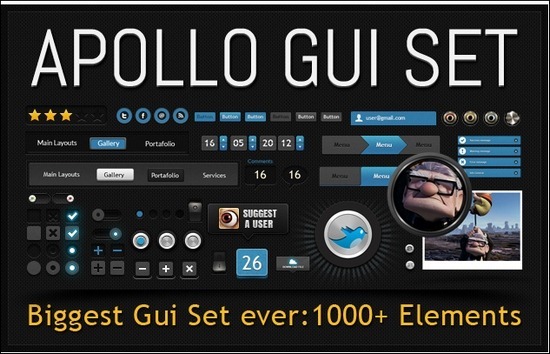 Sticky Butterscotch UI Kit – MORE INFO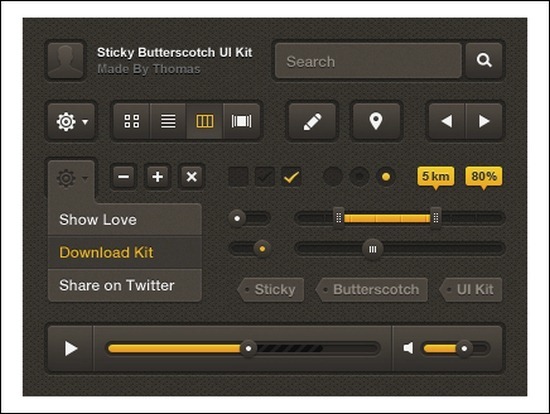 Light Web UI Kit – MORE INFO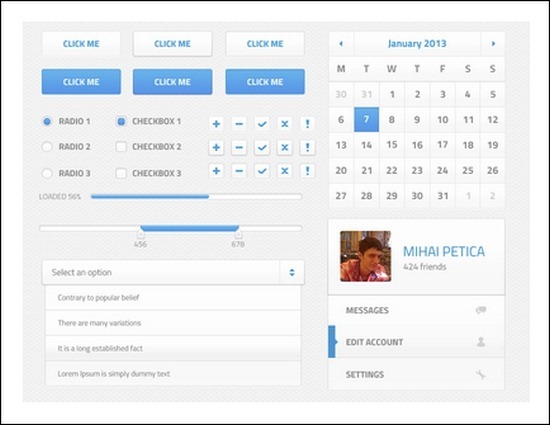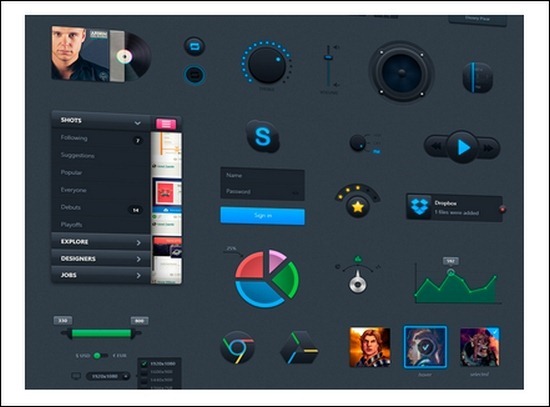 Light Blue-Green UI Kit – MORE INFO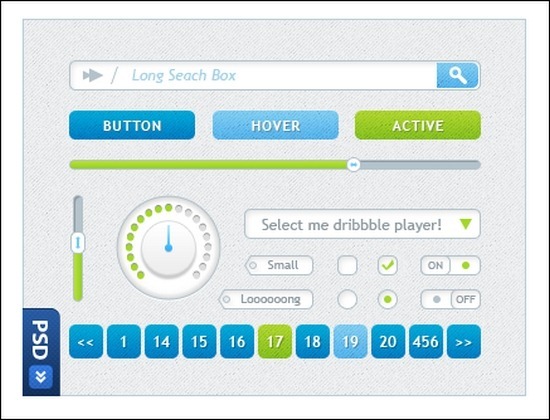 Blue Milk UI Kit – MORE INFO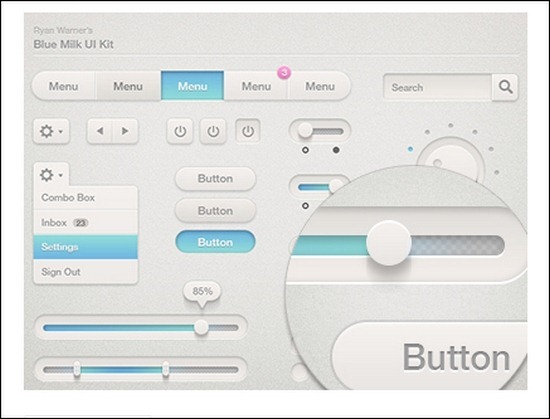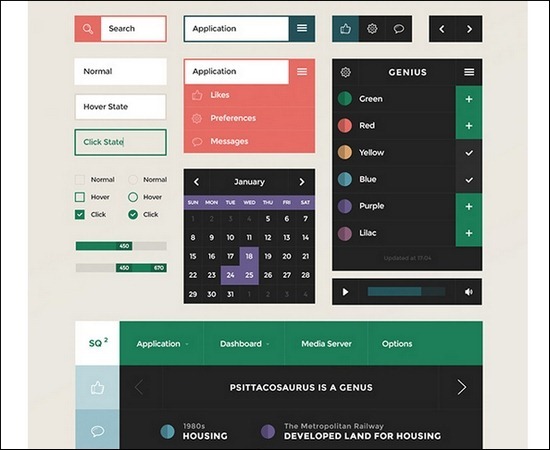 Impressionist UI – MORE INFO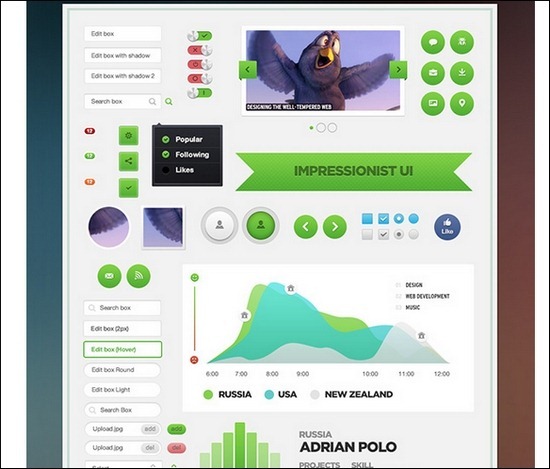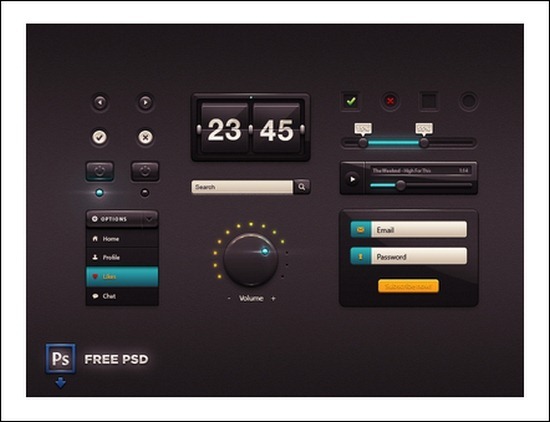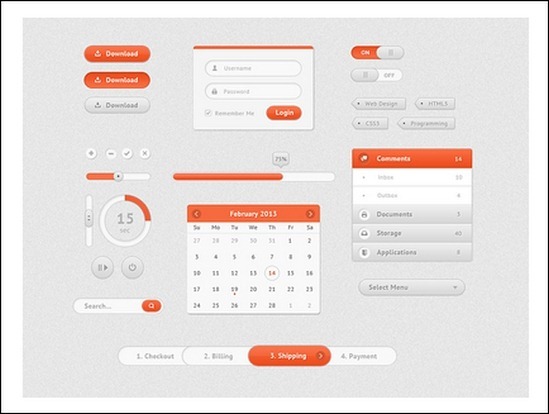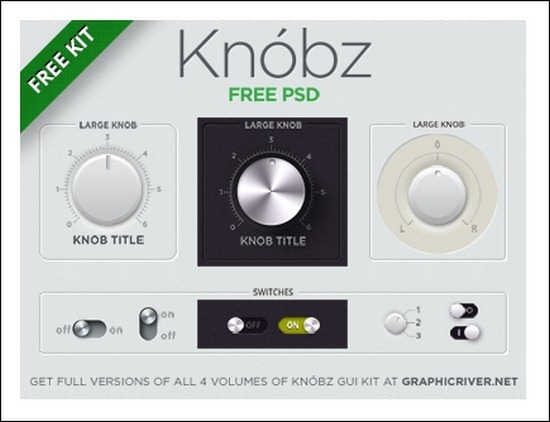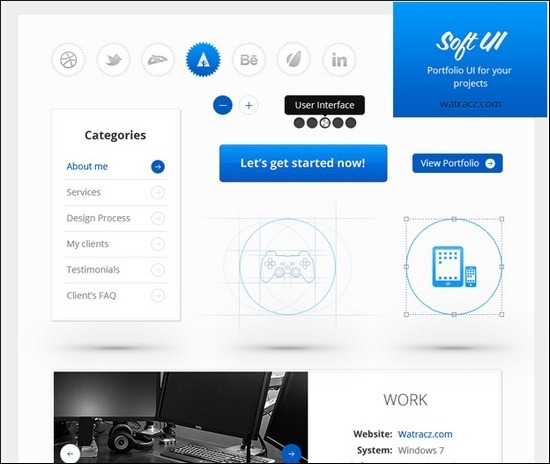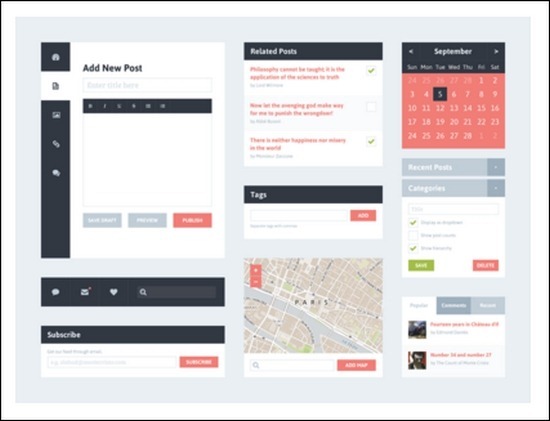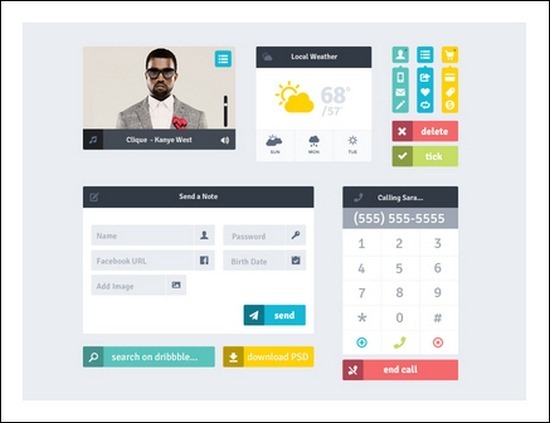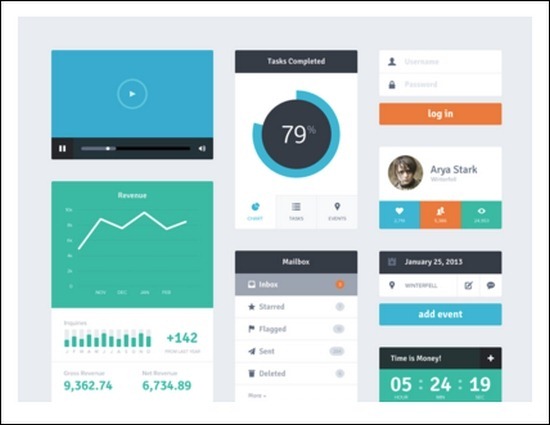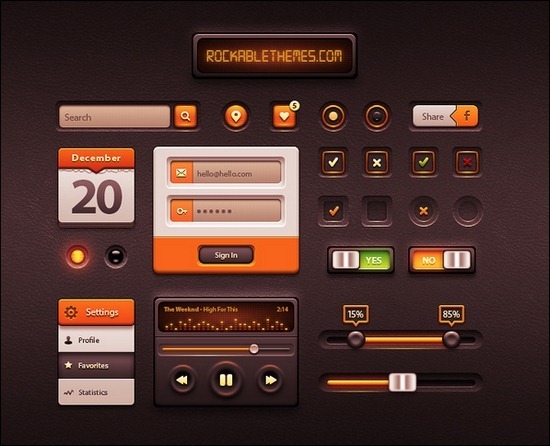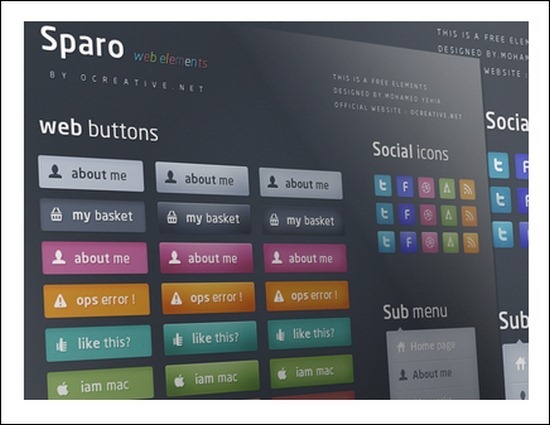 Dark Music UI Elements – MORE INFO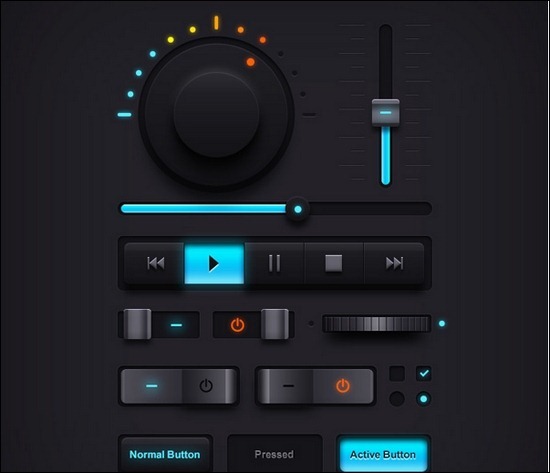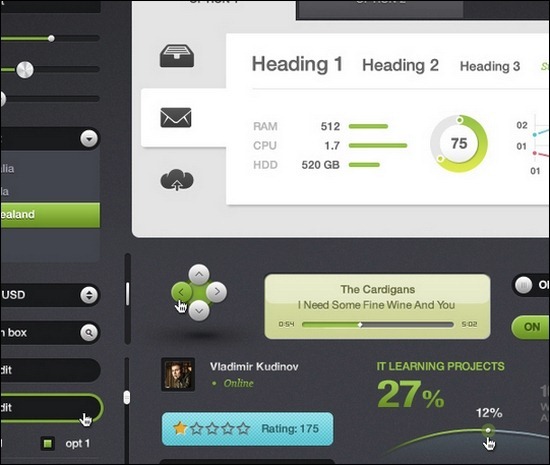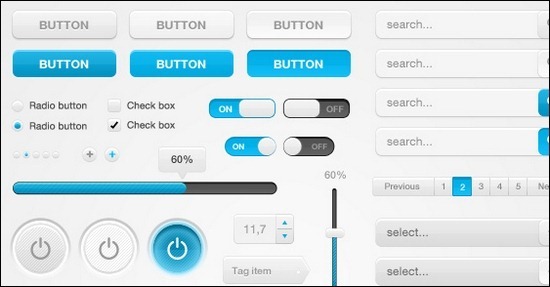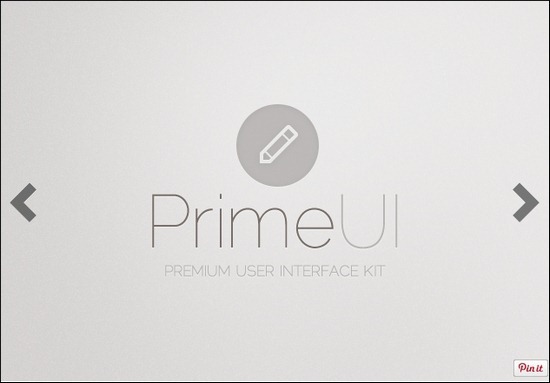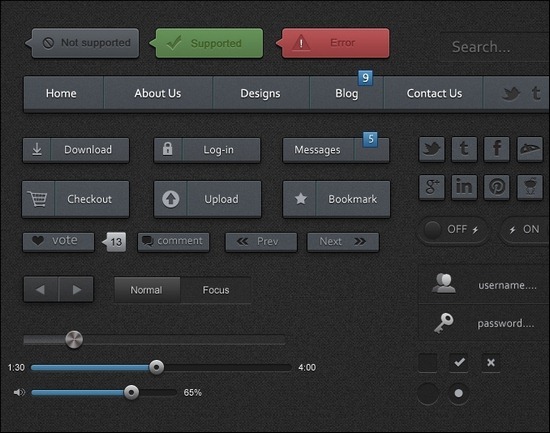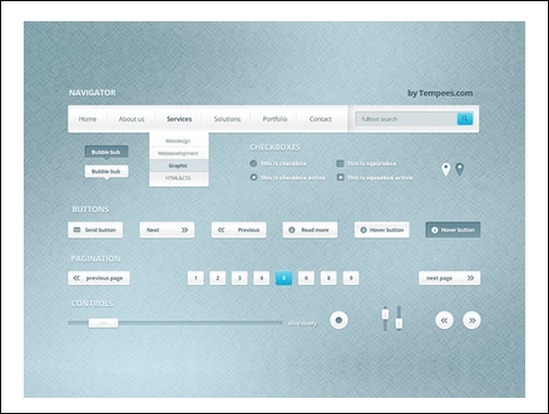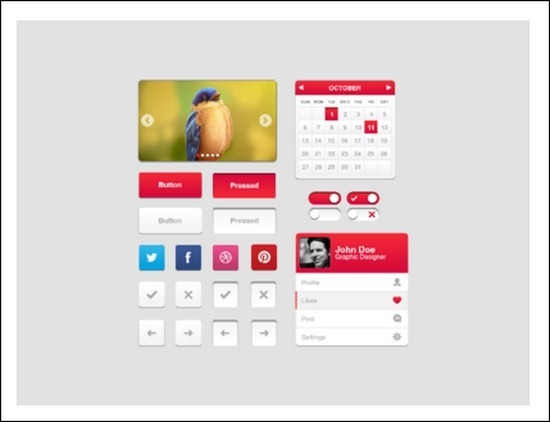 Mobile app UI kit – MORE INFO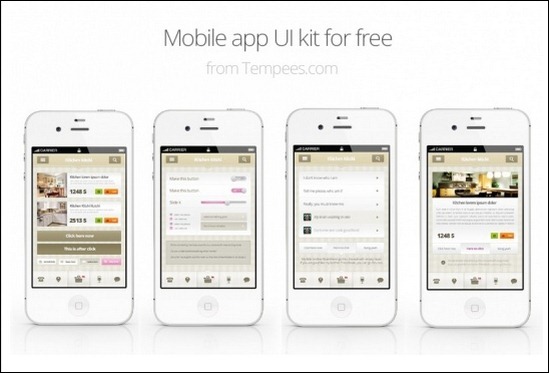 Dashboard UI Elements  – MORE INFO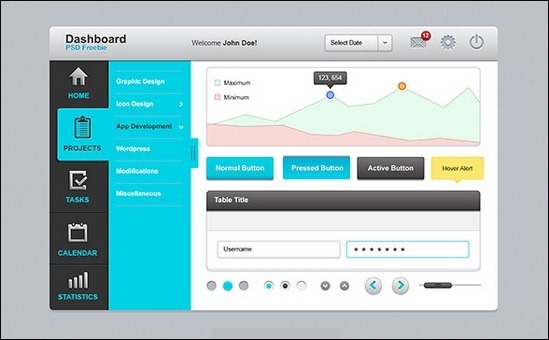 Coffee @2x iPhone controllers – MORE INFO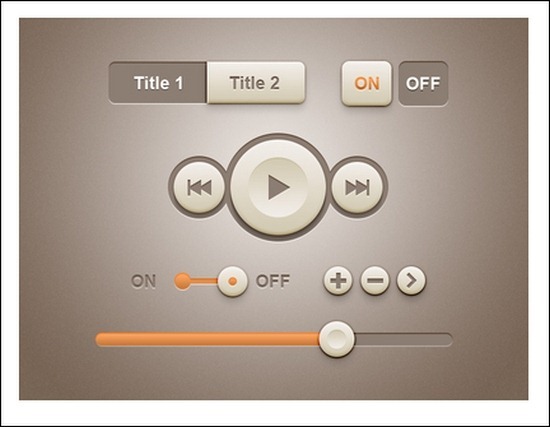 Light User Interface – MORE INFO