If you've ever built a form for your website, you must have taken a few minutes to scratch your head here and there. The task at hand can often be daunting, which is why a lot of people don't build their own forms.
Forms can sometimes take the back seat when it comes to the final product. It's common for designers to struggle to bring together the quality and usability of their forms. They may end up just leaving an email address on their website and call it good enough. I've used a lot of forms builders in my career and I have to say JotForm is the first form builder that I've come across that really makes it easy for me to create a form and set it up on my website without having to know anything about HTML or CSS.
I know what you're thinking, there are a ton of form builders out there and this is only one guy's opinion. Yeah, that might be true, but let me show you what makes JotForm different from all the other form builders out there.
JotForm just recently introduced their brand new form designer. It's a point-and-click tool that allows you to easily adjust the style of your form. Now you not only get the core functionality of its form builder, but also have unprecedented ability to style the end result.
Simplicity in building it yourself
What I've found in the past in working with form builders is that it's complicated to get the end result to match what I had envisioned within. With the JotForm Form Designer, however, I was able to navigate the designer and create my form the way I wanted from the word "go".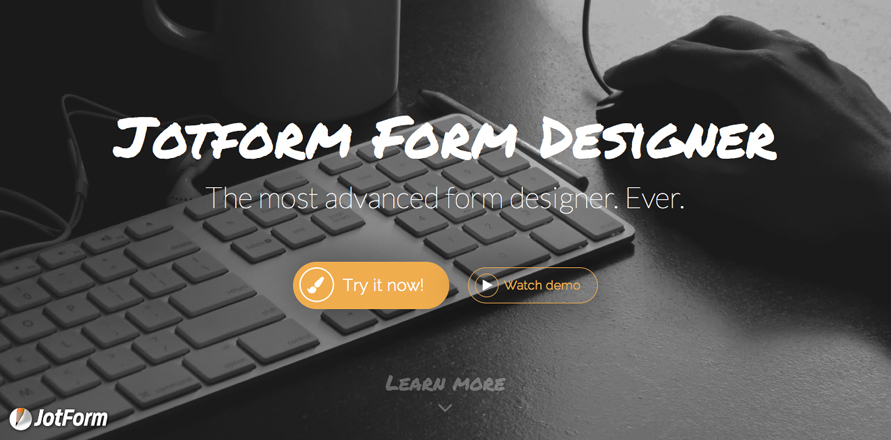 I still have the flexibility of debugging the CSS code, but the designer itself is hands down the best style designer I have used. It gives a wide variety of options and layouts to choose from, making it easy to change colors, style buttons, label fonts, form widths and even designing the error state.
This is what I created in a matter of mere minutes with the form designer, and you can do exactly the same.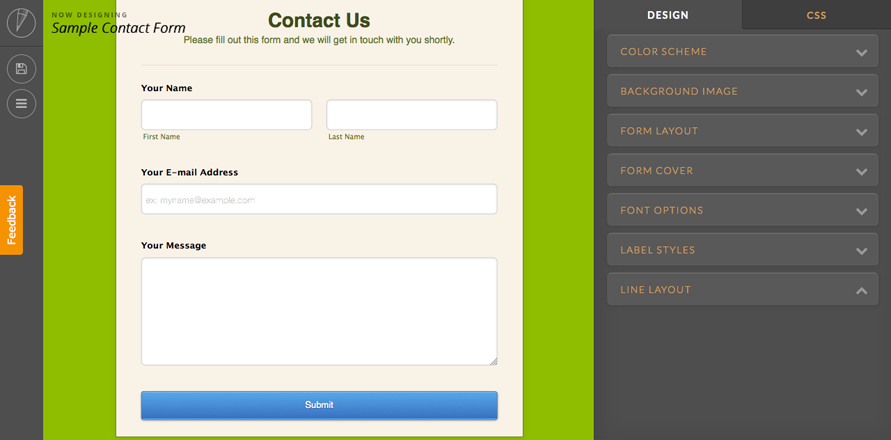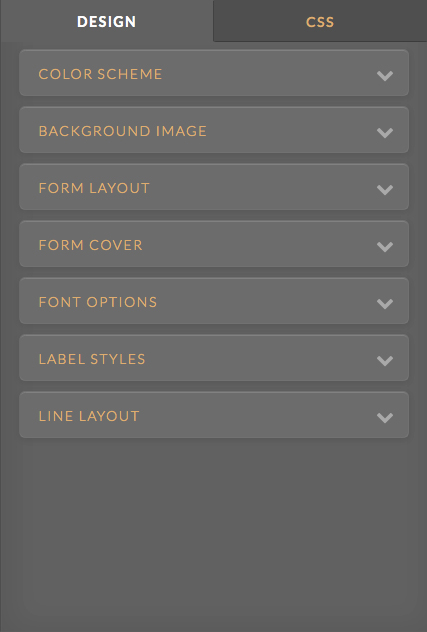 Once you've completed your form and you're ready to export it to your website, the builder provides you with simple steps to present it to your readers to use. Just take the embed code, place it on any web page, and view the results online. You can also email the permanent link of the form out.
It's really that simple.
High Quality Form Theme Store
JotForm made it even easier for you to have top quality forms on your website, by giving you access to a high-quality, designer-only Theme Store. Here you can download beautiful forms for free or buy them from the creators themselves. This unique marketplace is focused solely on form design. It empower designers to give back to the community with their best designs, and keep money flowing in.
If you don't like creating your own forms, this store is for you. You have a lot of different forms to choose from, so take your time and check it out.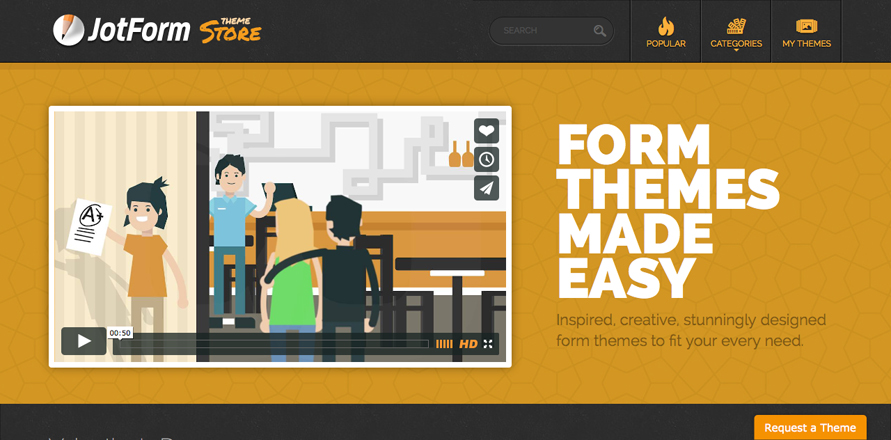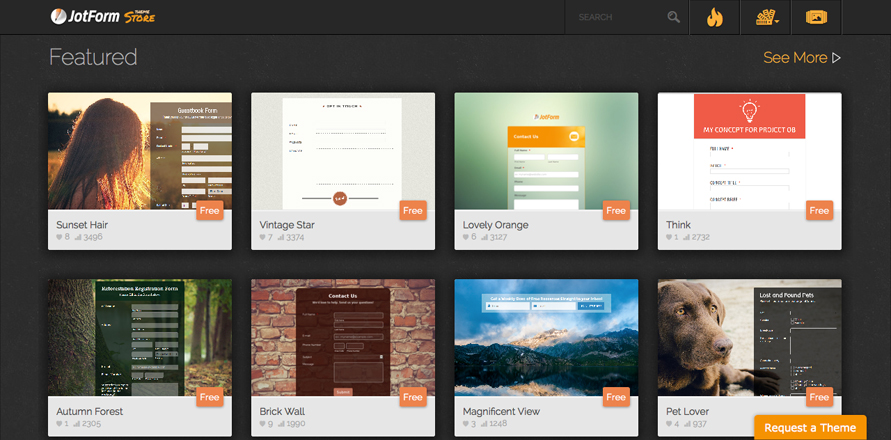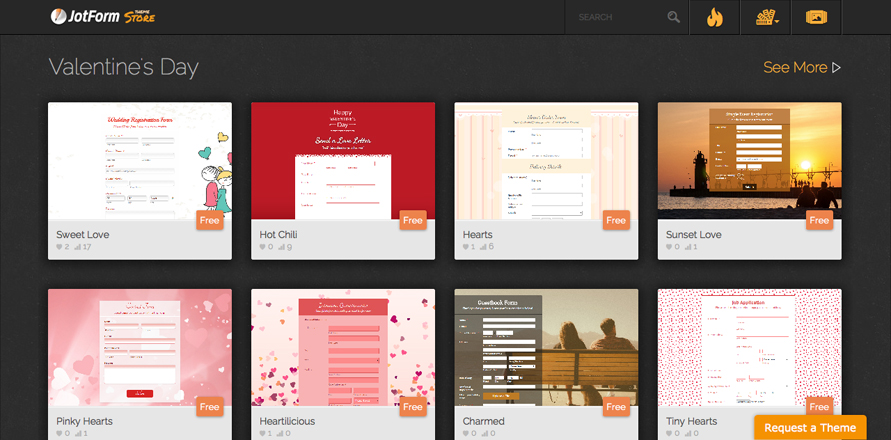 Give it a Test Run
Don't want to take my word for it, take JotForm with its new Form Designer for a test run and try it out for yourself. You'll see that it is the most advanced form designer available on the market today. The thing I love about companies that solve problems for website owners is that most of the time they don't really want much in return. JotForm is a great example of this with it's fully functional free offering.