As a web or graphic designer you must have a keen sense of color combinations and feel which colors look good together and which don't. Anyway, even with this great skill in color combining, you may find yourself in situations when you just feel less inspired. That's when these best color palette tools come in handy!
These 20 best color palette tools will help you choose and create the best color palettes for your graphic or web designs. Choose the one that is perfect for you and start using it! Enjoy!
COLORlovers – ColorPaletteSoftware
COLOURlovers is a creative community where people from around the world create and share colors, palettes and patterns, discuss the latest trends and more!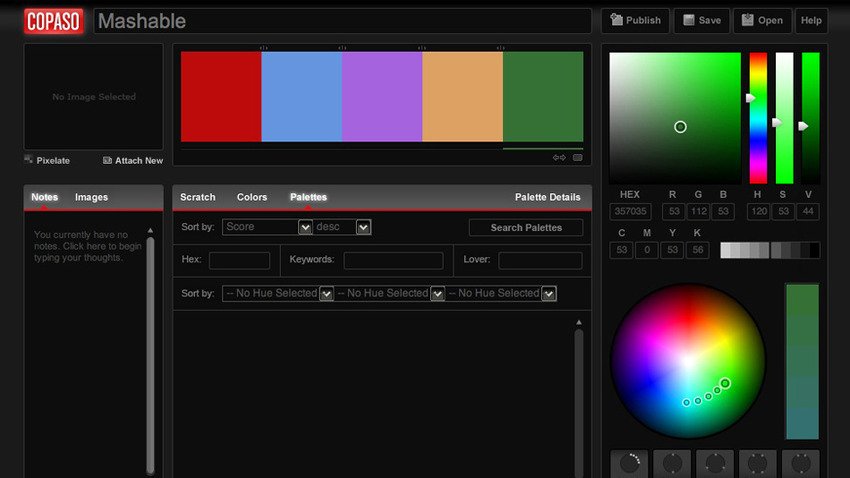 This is a designer tool for creating color combinations that work together well. Generate matching color schemes like never before!

To get started, choose a preferred color using the color picker below, and a 6-color matching palette (a "blend") will be automatically calculated. Saved blends will be associated with your account if you signed in or stored in your browser cookies if you are not a member yet.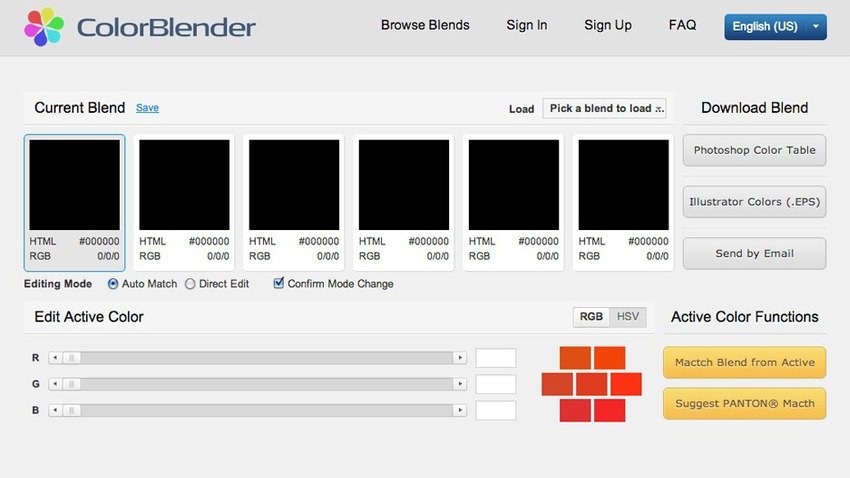 This website is dedicated to color theory and the use of colors in design. Whether you are a blogger who needs ideas for a color scheme or a designer in search of some color inspiration, the tools presented here should give you a starting point.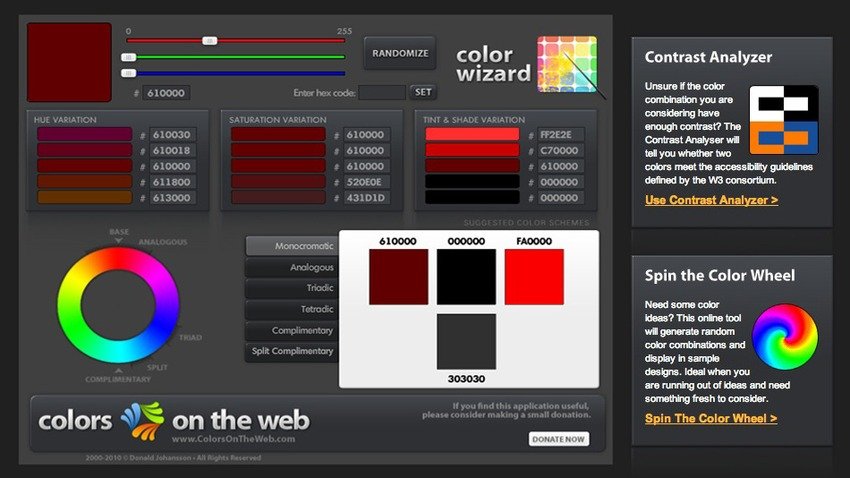 0to255 is a simple tool that helps web designers find variations of any color. Perfect for hovers, borders, gradients, and more.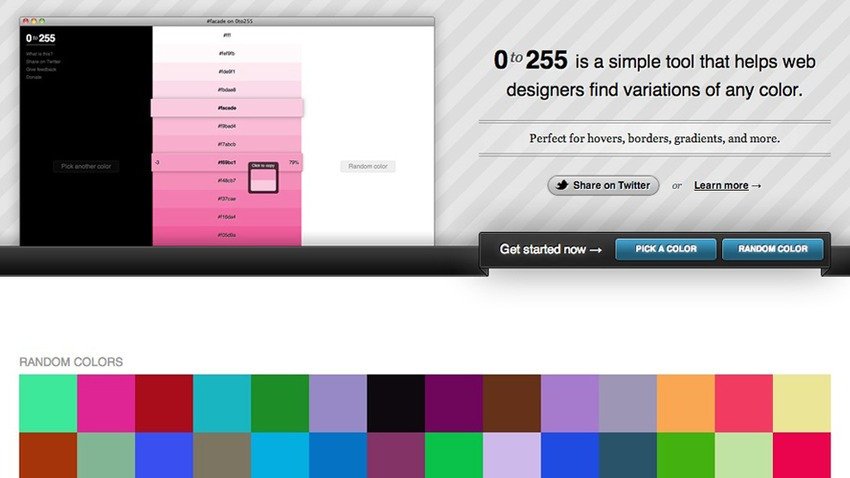 Create color schemes with the color wheel or browse thousands of color combinations from the Kuler community.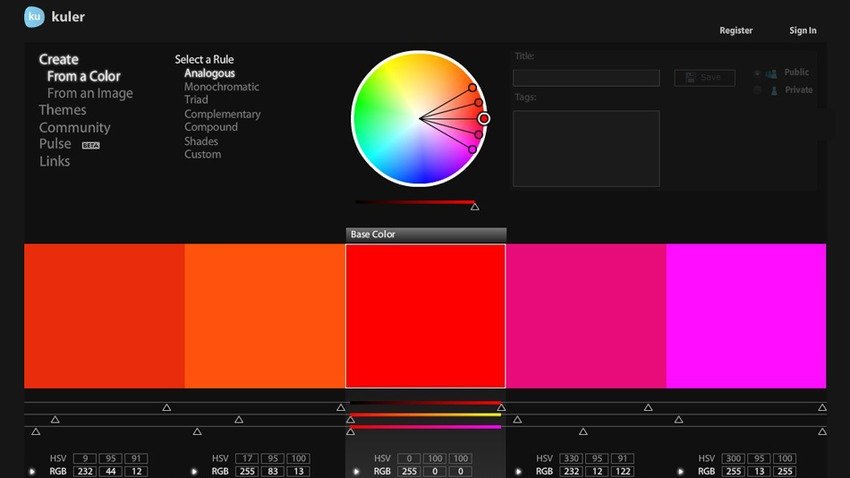 ColoRotate is a 3D tool for viewing and editing colors. ColoRotate can work seamlessly with Adobe Photoshop CS5 or CS6. The app synchronizes in real-time with Photoshop.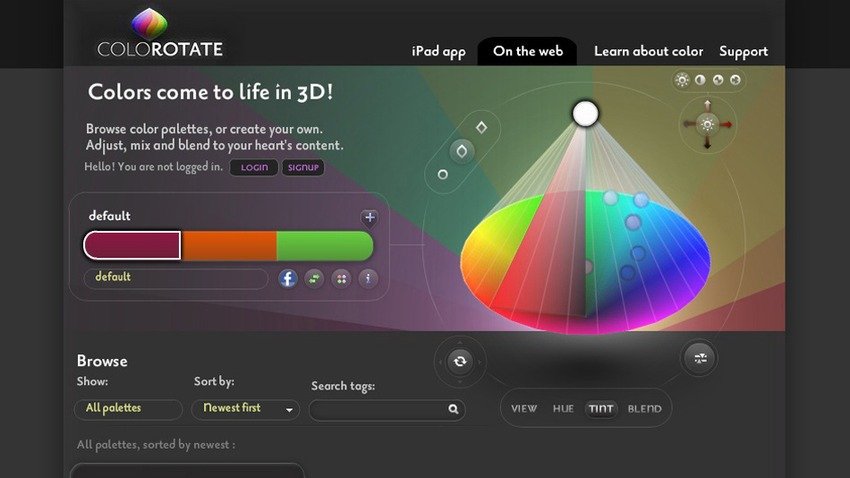 Ever wondered what colors to use with an image? This tool helps you generate a color palette from PNG, JPG or GIF image/photo. Receive color suggestions, download Photoshop swatches (.ACO).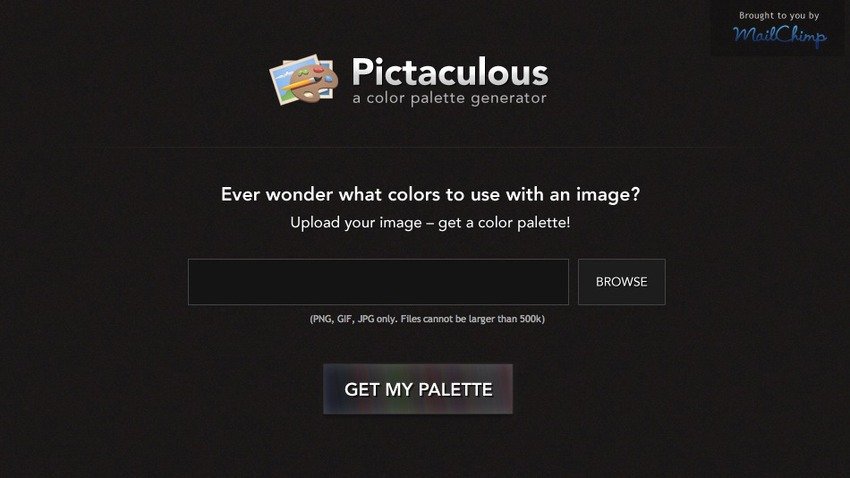 ColorExplorer is an online toolbox for working with color palettes. Add colors and variations to your palette.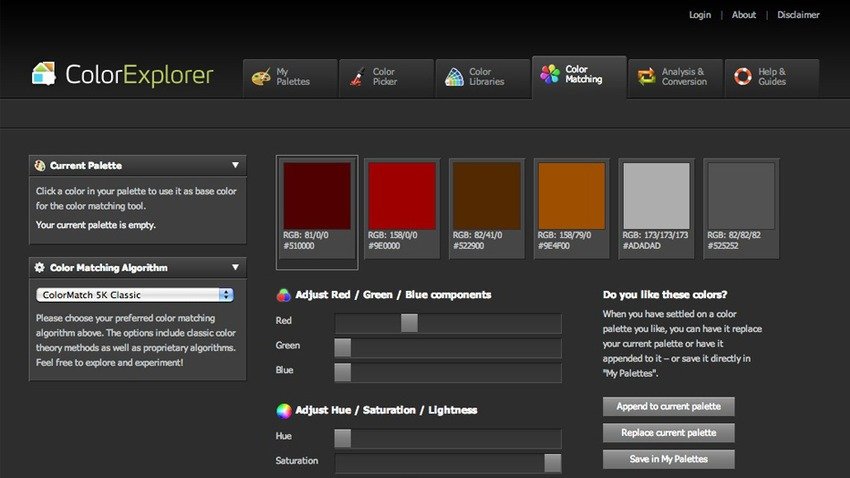 ColorMunki is the industry's all-in-one color solution that delivers unparalleled color control and color creation tools for photo and design digital workflows.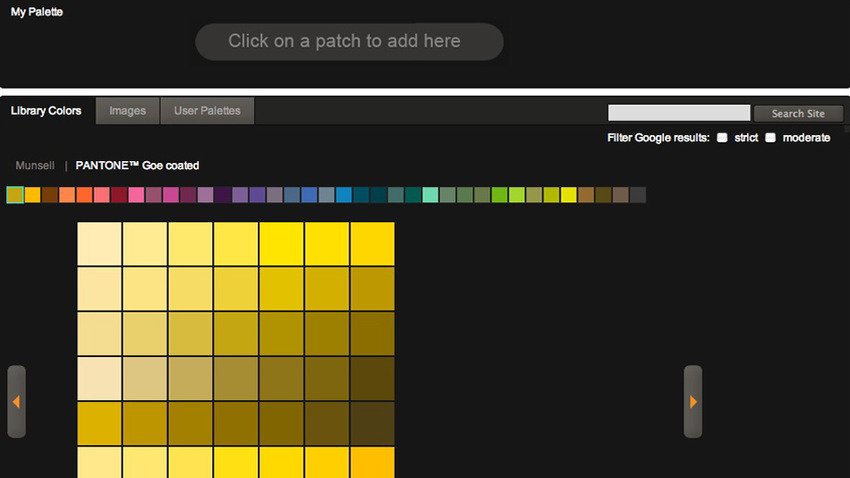 The Mudcube Colour Sphere is a handy little colour resource for designers. This helps you harmonize colors, create color schemes, find HEX codes, simulate color-blindness, export into Illustrator, Photoshop and ColRD.com.
The Color App makes finding colors much easier. Instead of a tiny circle with all colors running together, The Color App creates some separation between colors, making it easier to select the perfect color.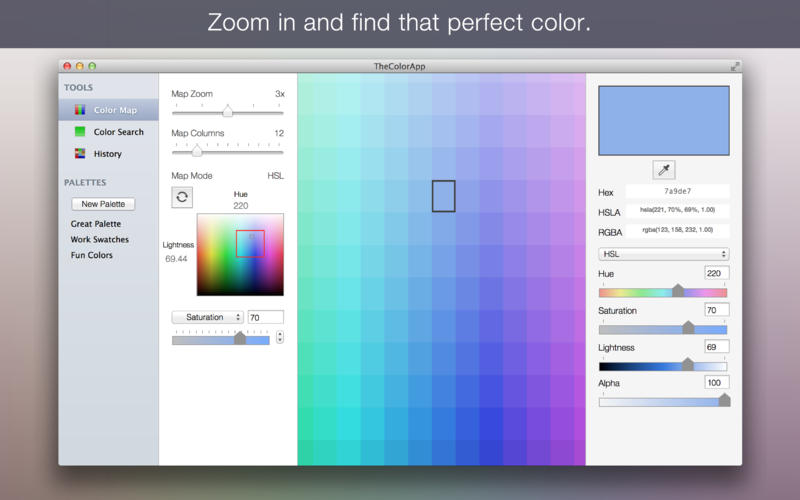 MulticolorEngine is addictive and very likely the best color search engine in the world! It extracts the colors from 20 million Creative Commons images on Flickr to make the images searchable by color.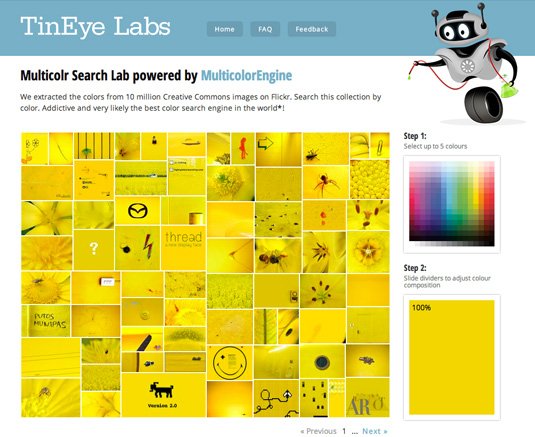 SpyColor.com is a free service that provides information about any color, including conversions to many color models (RGB, CMYK, HSL, HSV, XYZ, xyY, CIELAB, CIELUV, CIELCH, Hunter Lab and YIQ).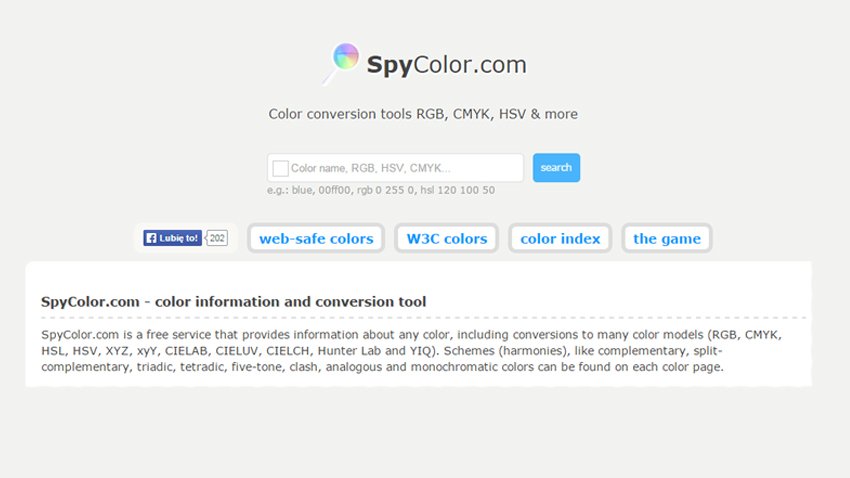 Designspiration is a way to discover and share your design, architecture, photography and fashion inspiration. Search through a multitude of design projects by color codes! This is a very useful tool.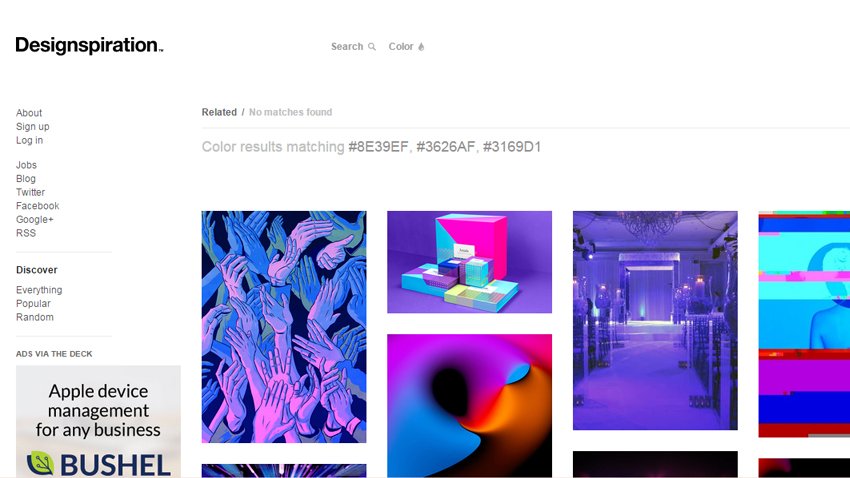 This is a great tool to use if you want to develop a matching color scheme for your site. Just copy and paste the generated hex values into your page.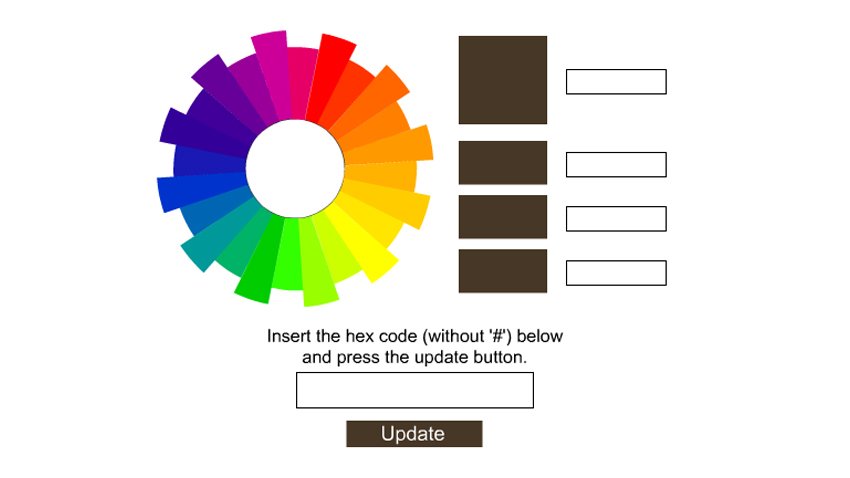 COLOURlovers is a creative community where people from around the world create and share colors, palettes and patterns, discuss the latest trends and explore colorful articles.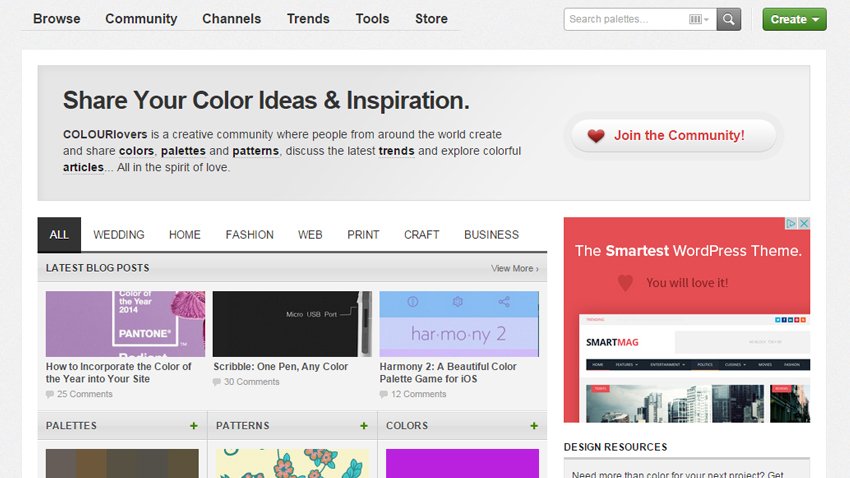 COPASO is an advanced color palette tool that helps you create the perfect color palette.  If you're finding COPASO a bit too rich for your color creating tastes, you can always use the basic color palette tool.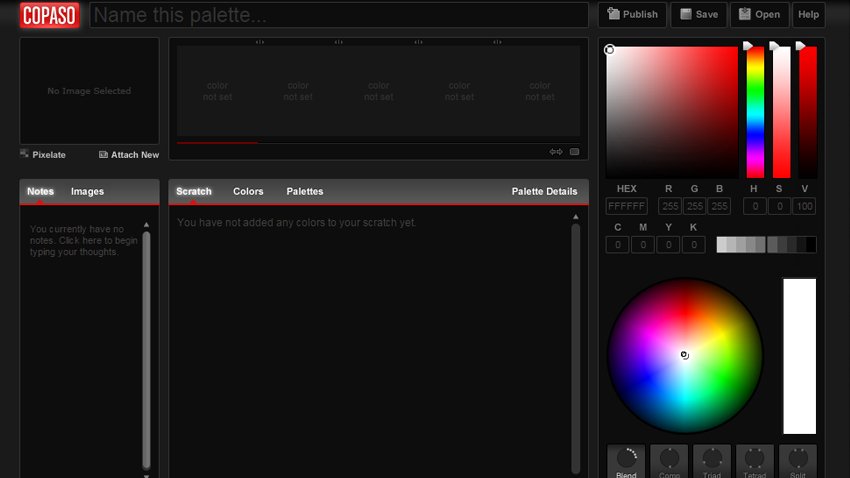 Type a URL of any online image below and our system will tell you the most used colours from that image, and as a result give you some inspiration!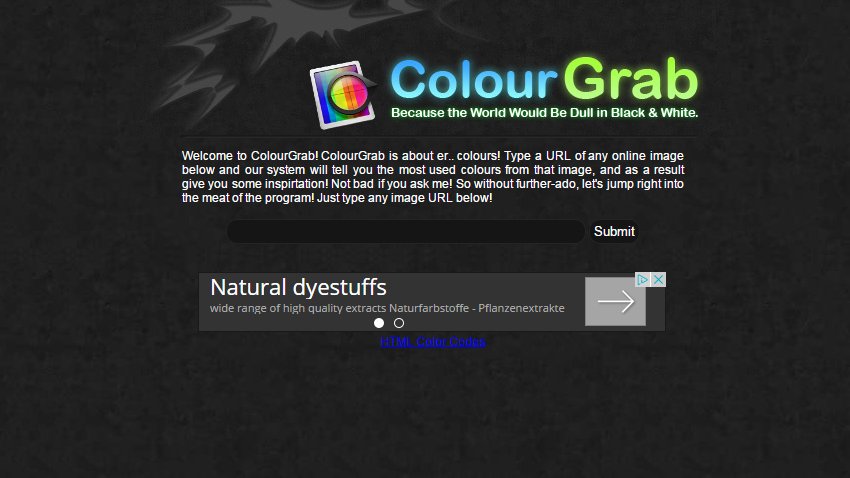 GrayBit is an online accessibility testing tool designed to convert a full-color web page into a grayscale rendition to help visually test the page's perceived contrast.