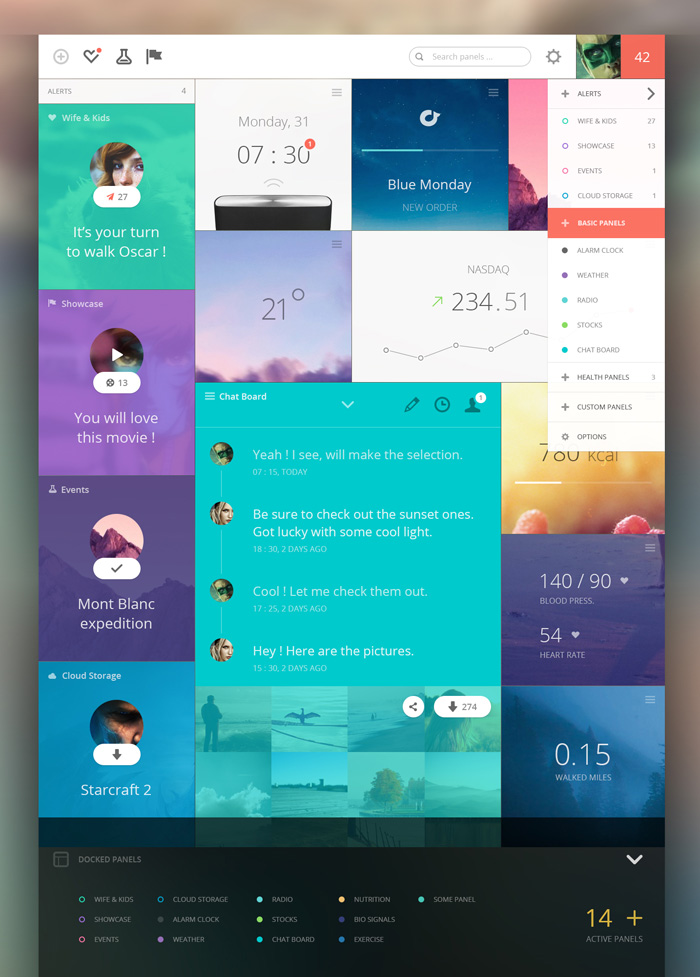 The Internet is awash with a truckload of websites. While most of them hardly manage to take hold of our attention, there are a few which find a way to perch themselves into our bookmarks and are scattered throughout browser's history. The following list is not about those websites! Instead it brings forth what lies behind the websites – dashboards -and lets the site admins dictate how their website works.
Dashboard is essentially an interface between a site's intricate details and the site administrator. It can be thought of as a control panel – and labeled as an admin panel – that hands over the entire control of a website's functionality in the website managers hands. Using these controls, he can decide what is the landing page of the site, how many posts appear on the landing page, how the sidebars and bottom bars look like, how the header and footer is aligned and all the whodunit that there is to the appearance a website. In any case, the extensions and plugins for added functionality, the Editor files, for example, can also be controlled and modified with these dashboards. Every Content Management System provides these dashboards.
But when all is said and done, not all Dashboards are created equally. There are some that stand out for the user by ensuring a versatile and dynamic experience. Not only are these dashboards vibrant and colorful to look at, but the take the ease of use and control management to a whole new level. They let the admin take intuitive decisions through help of much more in-depth stats and graphs. Let's get underway with this list of graphically rich and detailed dashboards that have made their foray into our World Wide Web: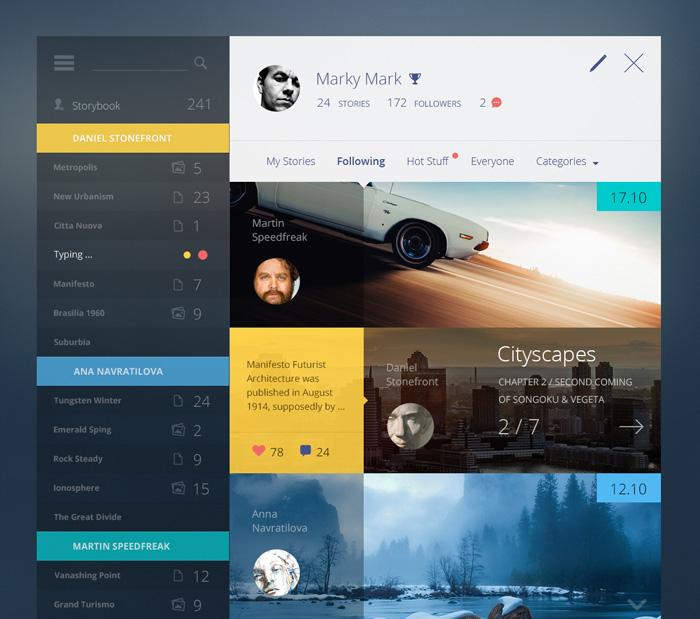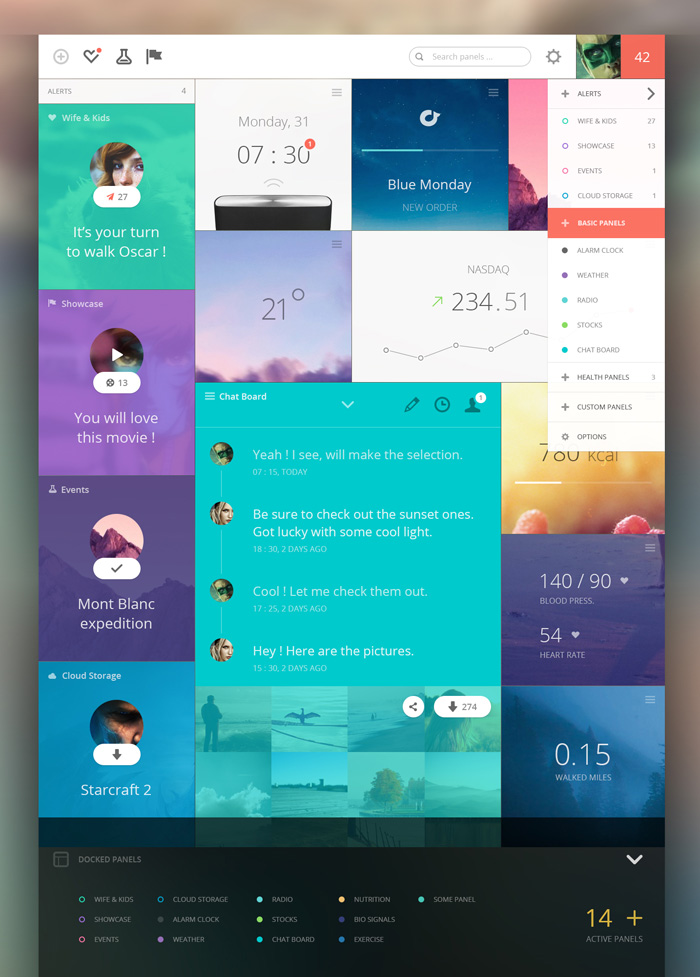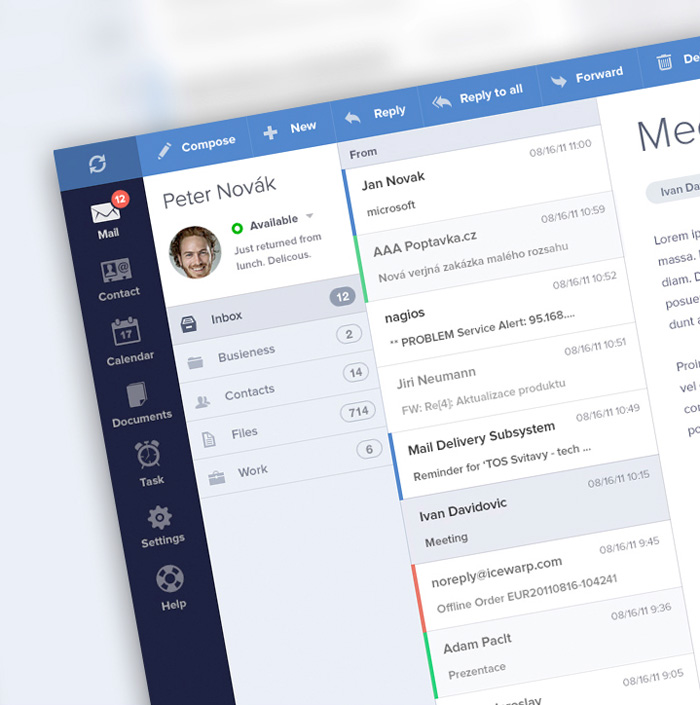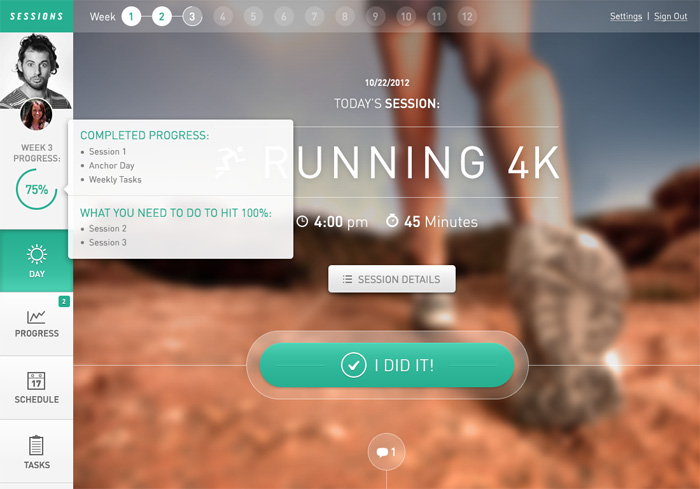 As the name suggests, this one is tailor made for fitness websites. The features are customized for the site managers who can keep a track of total running time and the schedule to help you organize your health chart better.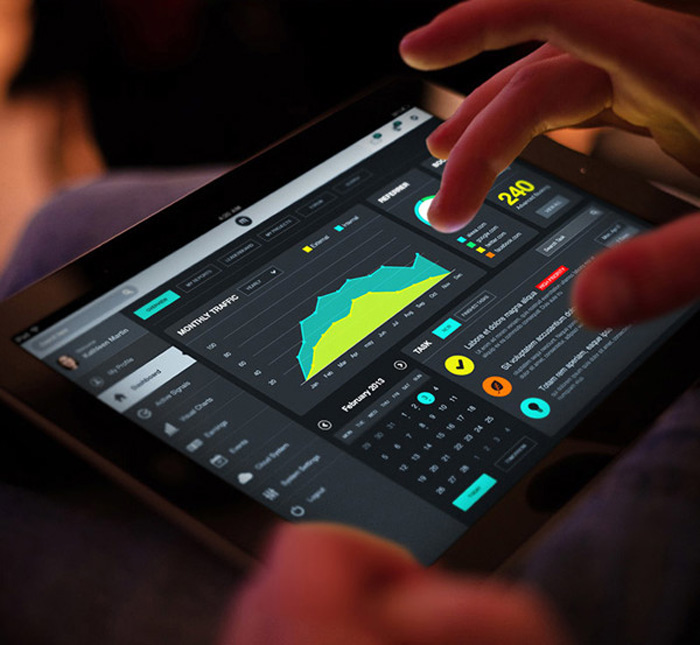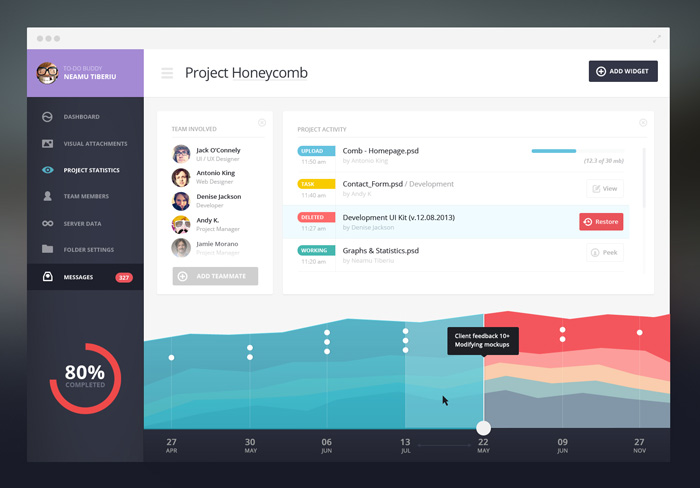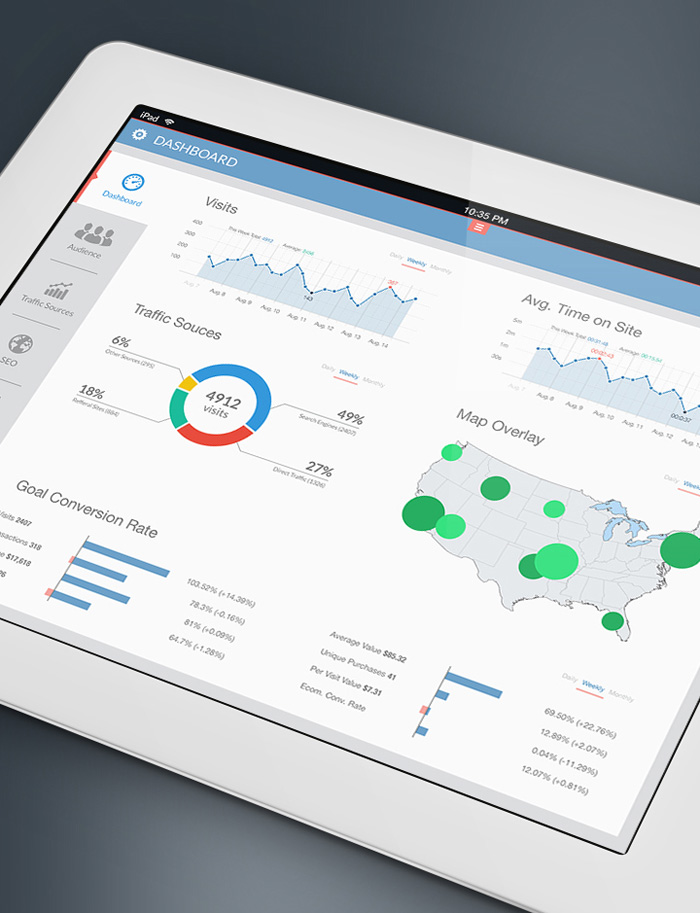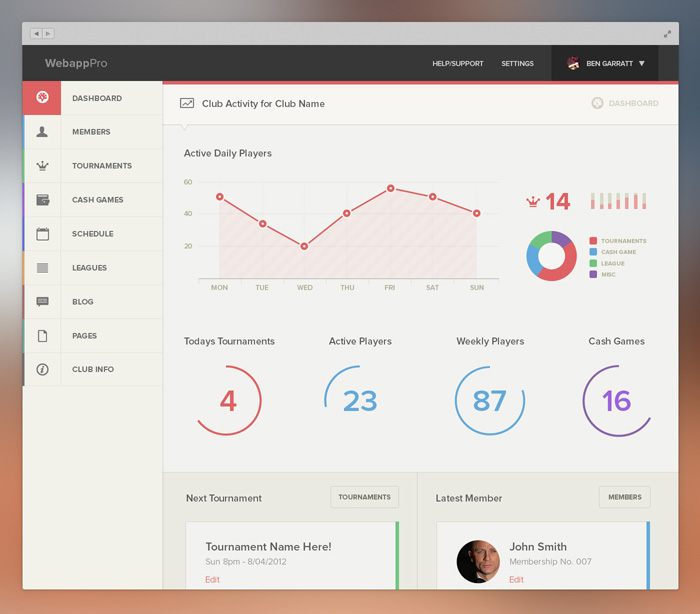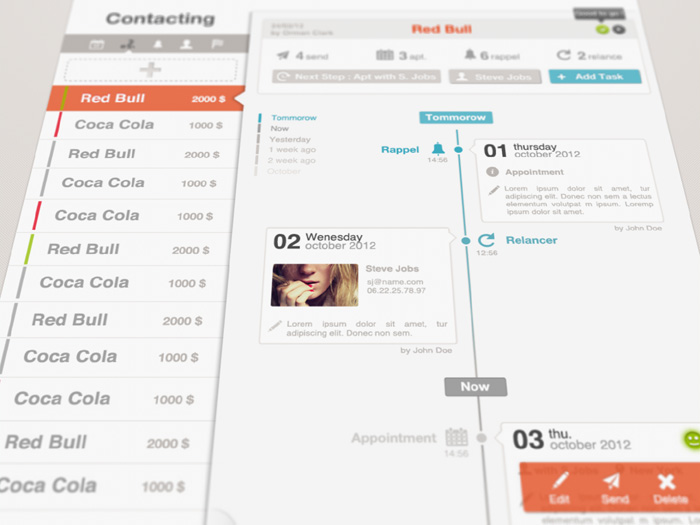 The sense of structure that dashboard lets you give to your site as the site administrator is unmatched. It segregates different categories pretty cleanly to let you organize them intuitively and without any deal of confusion. The dashboard looks subtle with just the right mix of restrained colors. This design is the brainchild of Agence Me.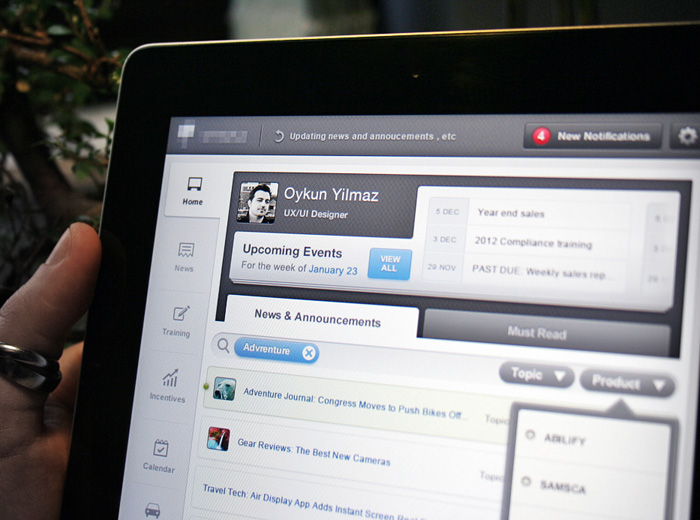 A highly responsive dashboard, Home Screen for iPad devices also keeps it pretty simple with the colors and the overall appearance. Designed by Oykun, this dashboard makes evident that a lot of love and effort has gone into creating it and make it as user-friendly as it could get.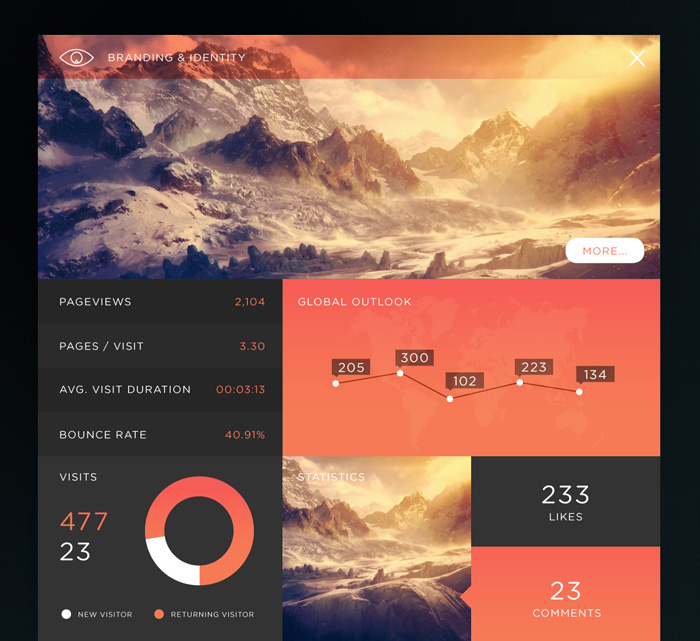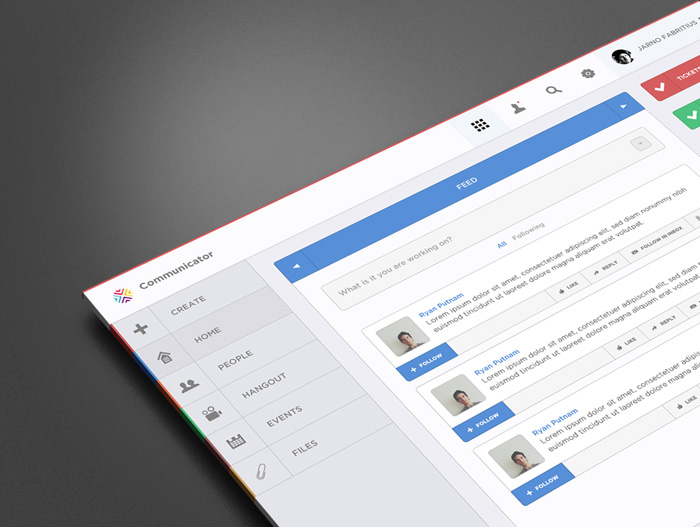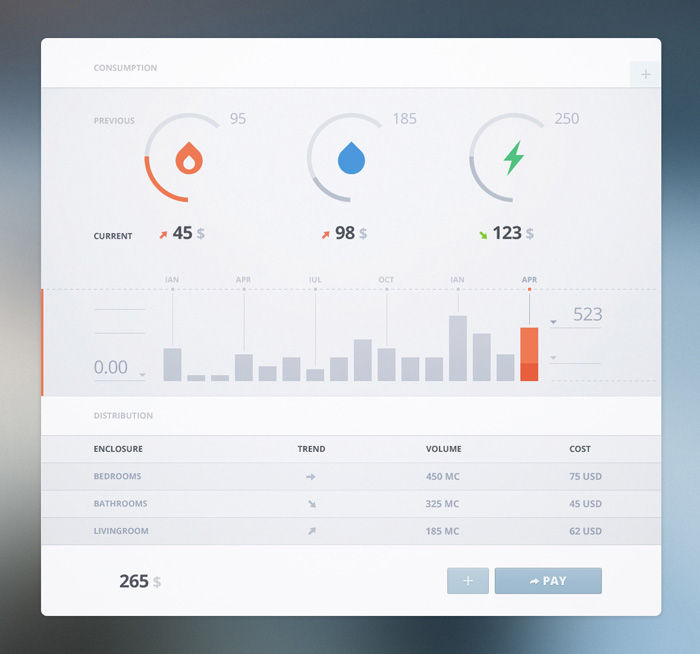 Designed by Cosmin Capitanu, this one is a user-friendly dashboard that keeps the responsiveness levels quite high as well.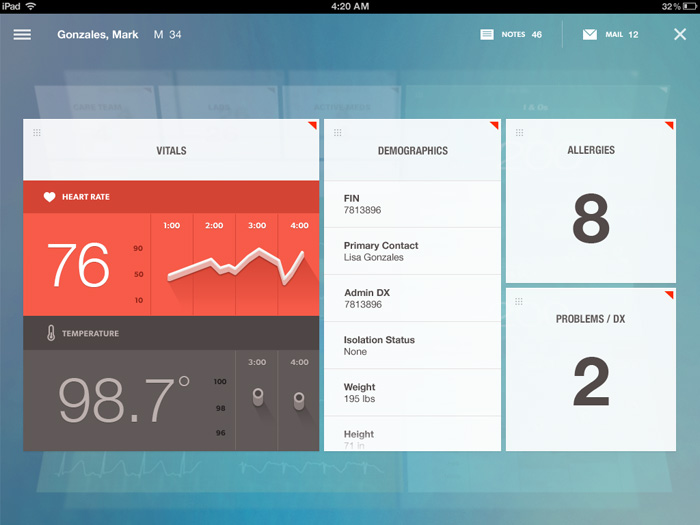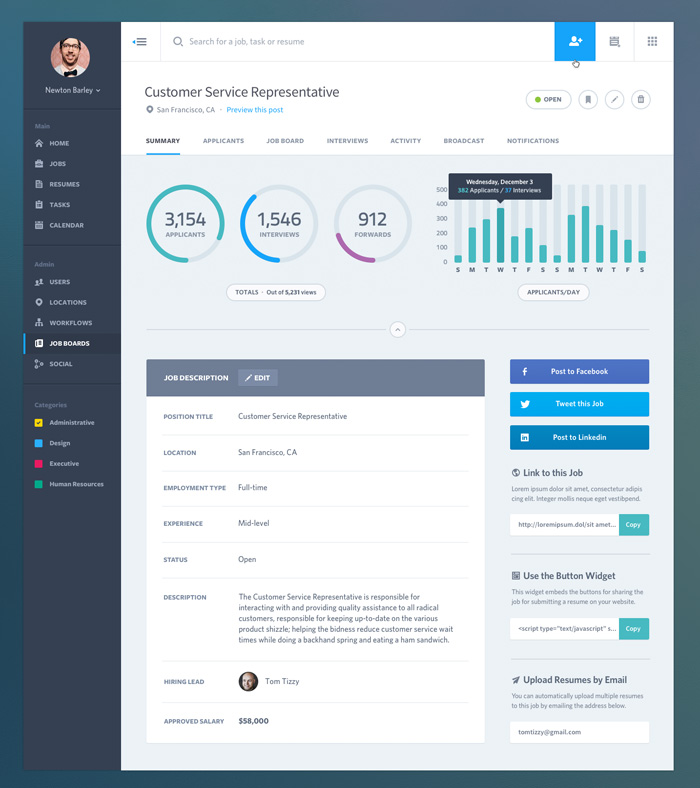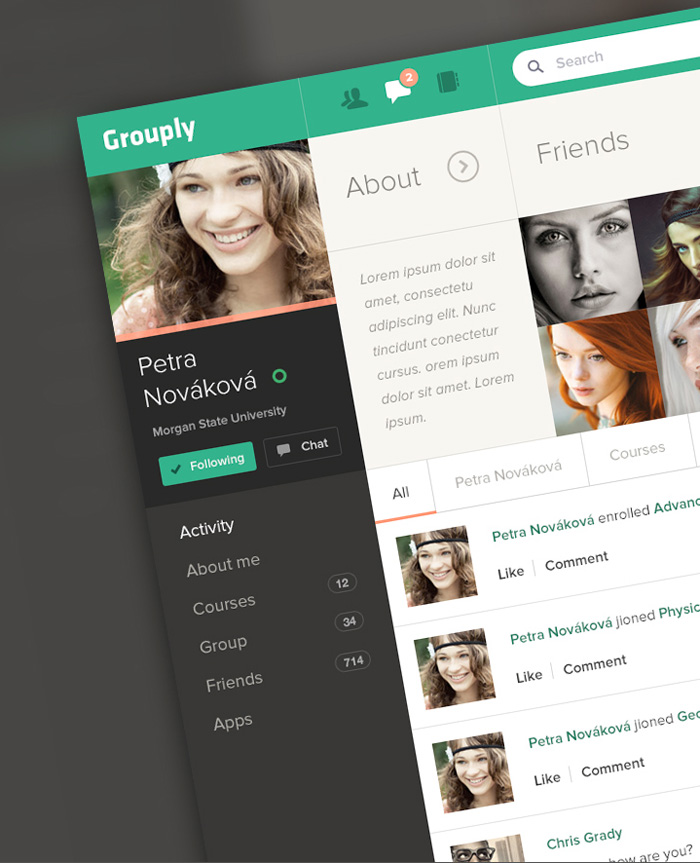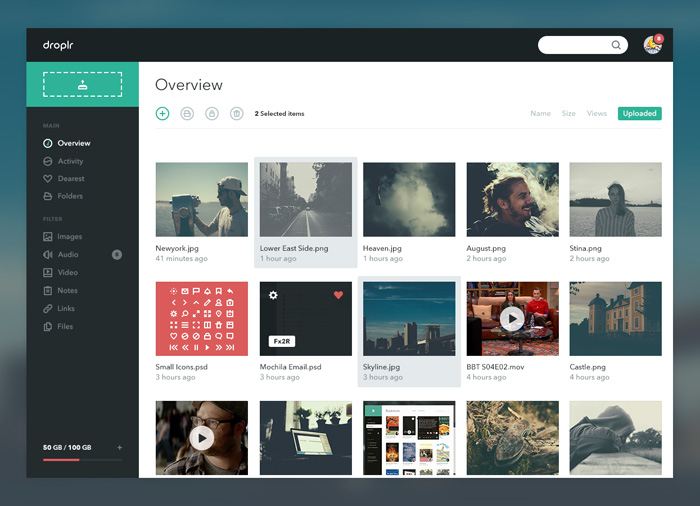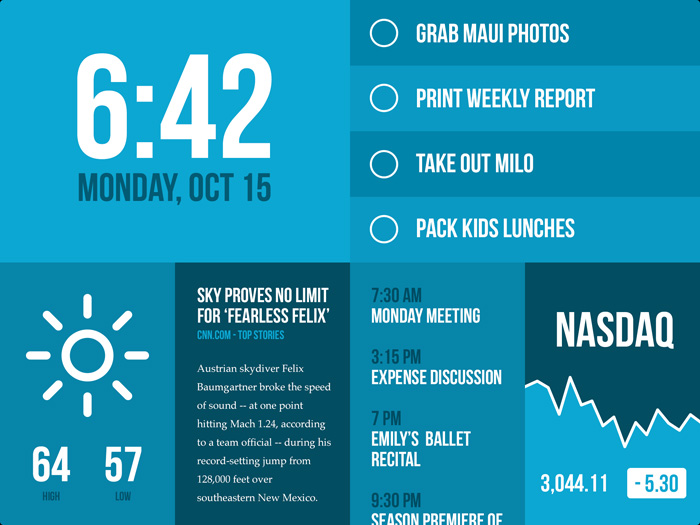 Flat Dashboard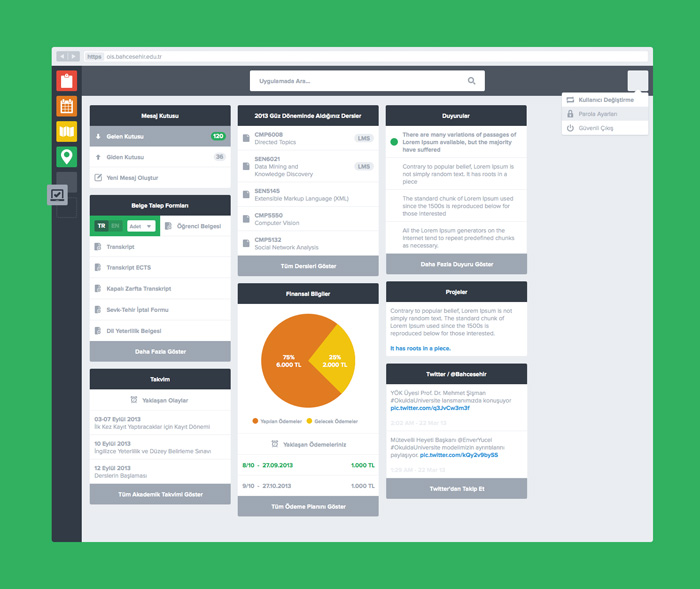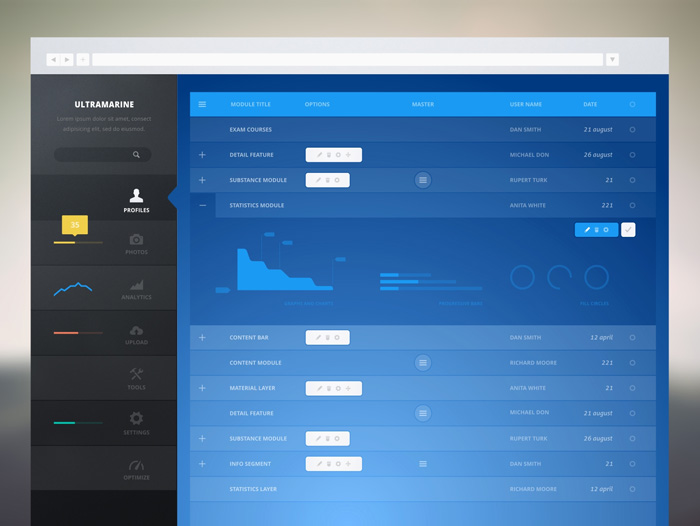 Trust me, Ultramarine keeps it quite ultra with the marine-like appearance. Blue is dashed all over the dashboard and it doesn't look at that bad. Rather, the clever injection of black makes it an instant attention grabber and when it comes down to the details, it doesn't fall short on them either.
Simple Dashboard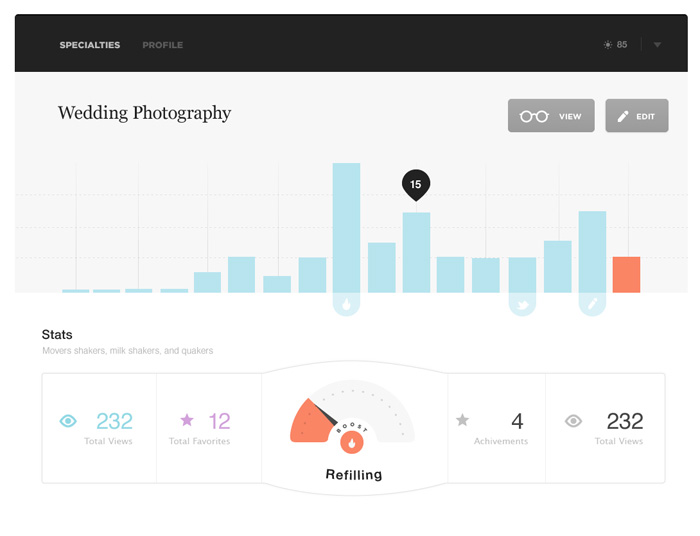 Staying true to its name, the Simple Dashboard convincingly demonstrates that restraint is a pretty strong suit. Everything is pretty unfussy with this dashboard designed by Alex Penny. At the same time, makes sure that you know everything you need to know about your website's performance and control it the way you want to.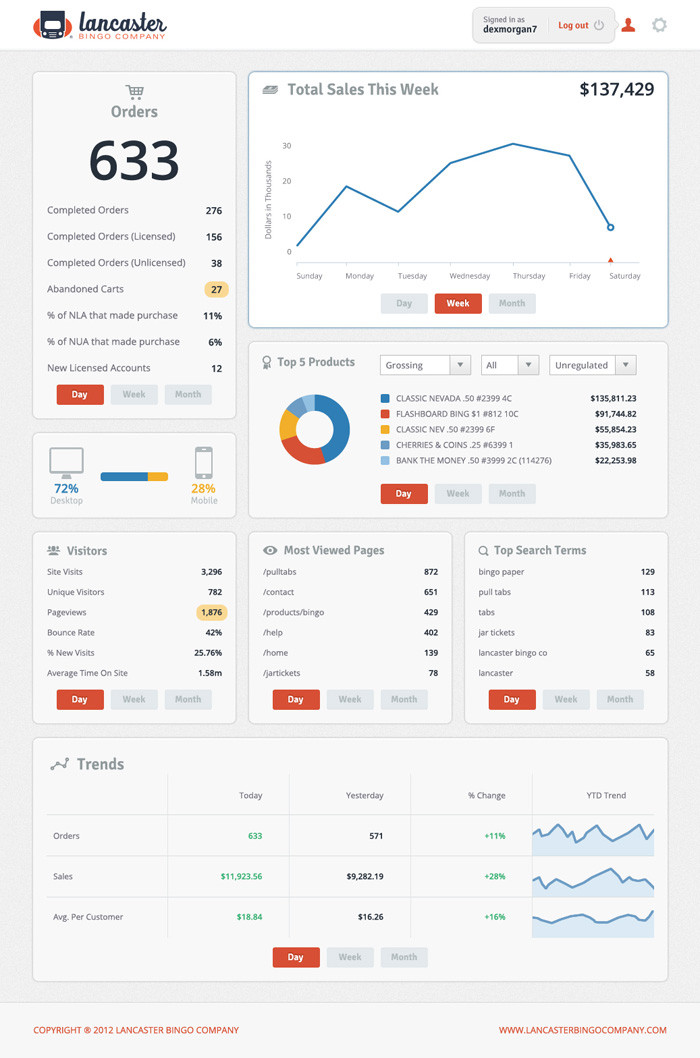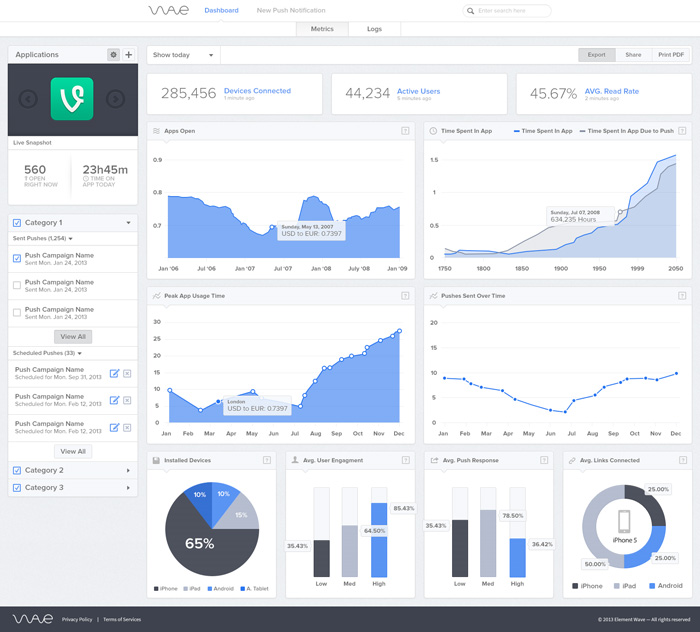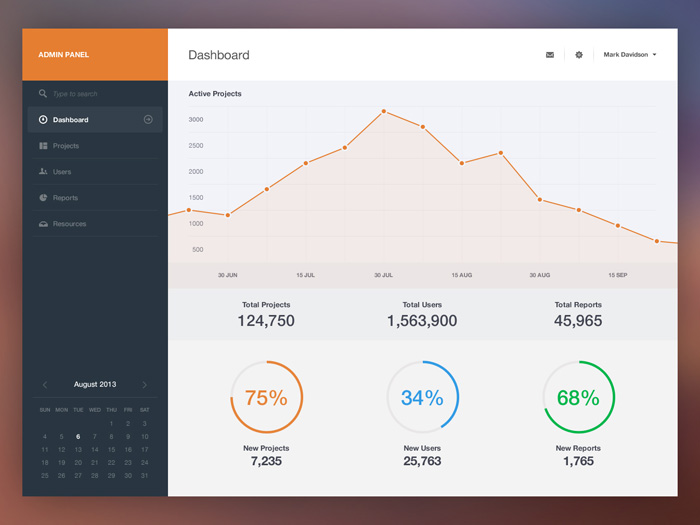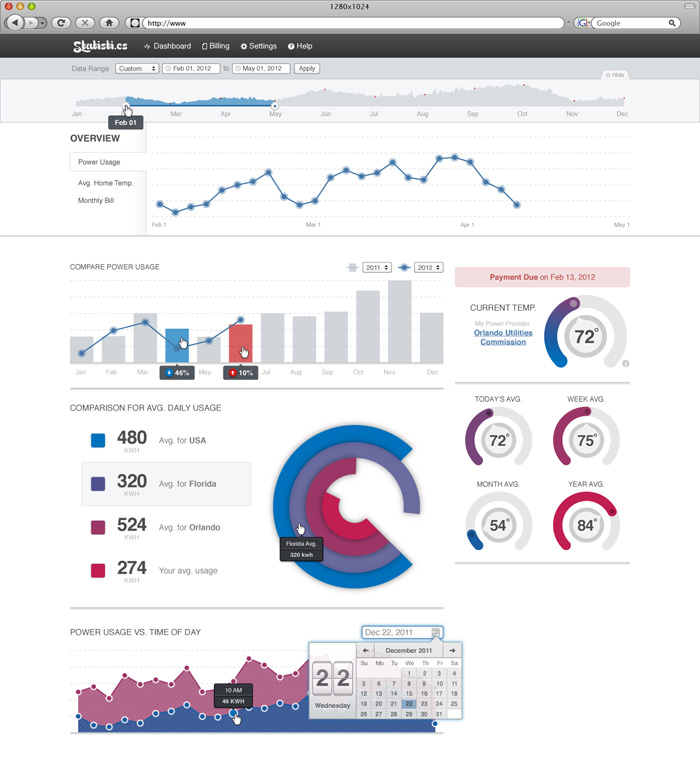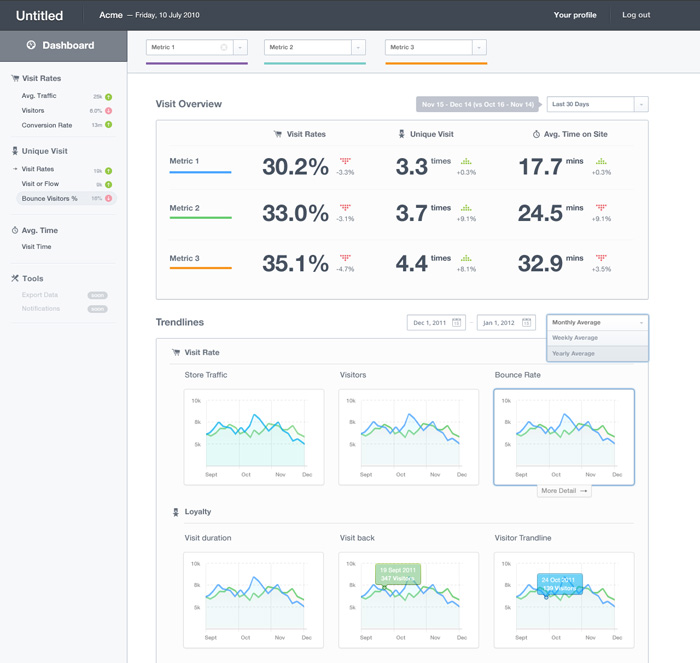 As evident from the image, it gives you a detailed description of in the graphical form on your website analytics like the total visits and average time by each visit.