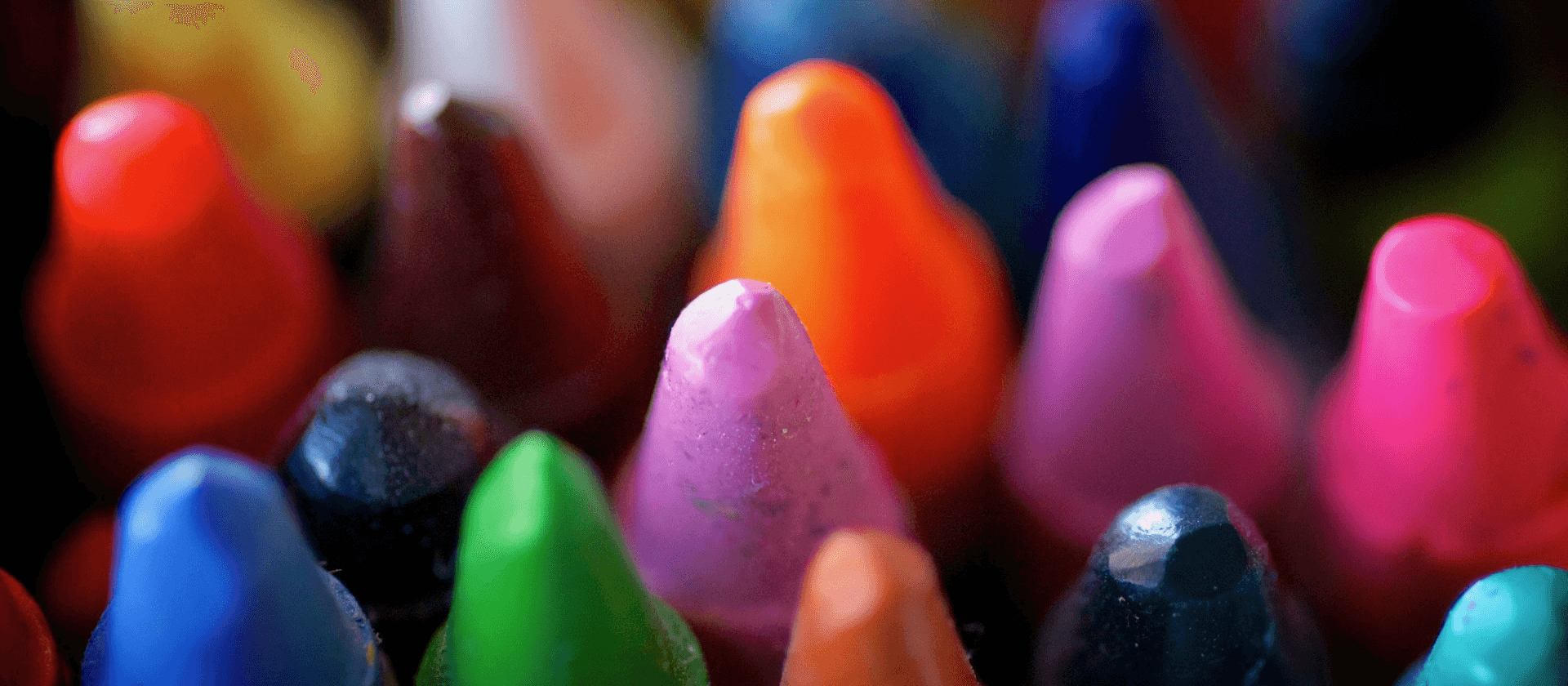 1. Contrast Checker (Monsido)
Contrast Checker (monsido.com)
Perfect if you just want a quick and easy contrast measurement without having to download anything.
Measure contrast quickly in this web app
Very intuitive to use
Multiple ways to input colors
Screenshot of Contrast Checker (Monsido)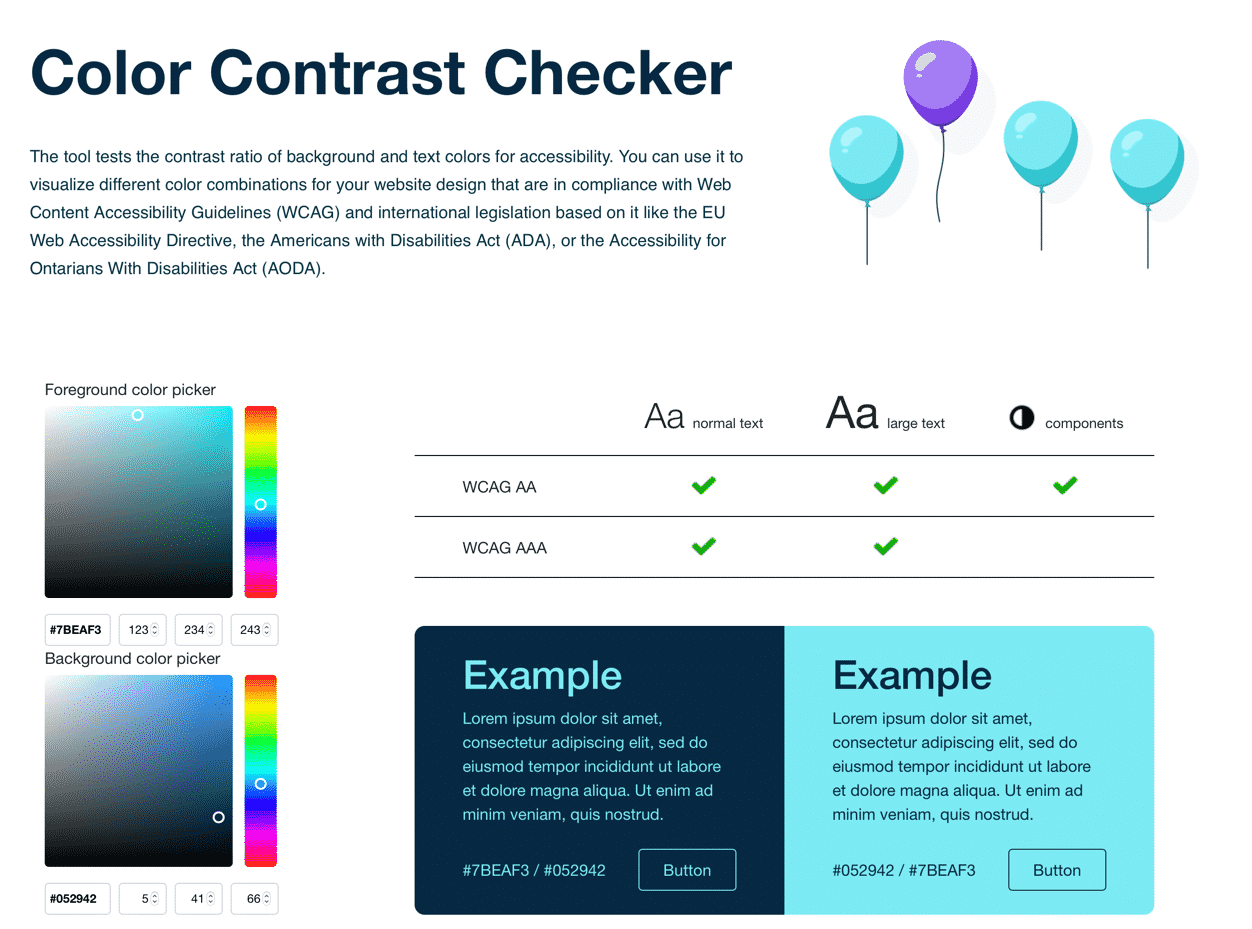 2. Tanaguru Contrast Finder
Perfect if you want to find a new accessible color combination if your combination fails.
Web app that measures contrasts
Suggests alternative colors if your combination fails
Open source if you want to contribute
Screenshot of Tanaguru Contrast Finder

3. Colour Contrast Analyser – by The Paciello Group
Perfect if you're measuring contrasts a lot.
Desktop application for Mac and PC
Analyze any colors appearing anywhere on your screen with the "Colour Picker"
Shows how contrast varies with different types of color blindness
Screenshot of Colour Contrast Analyser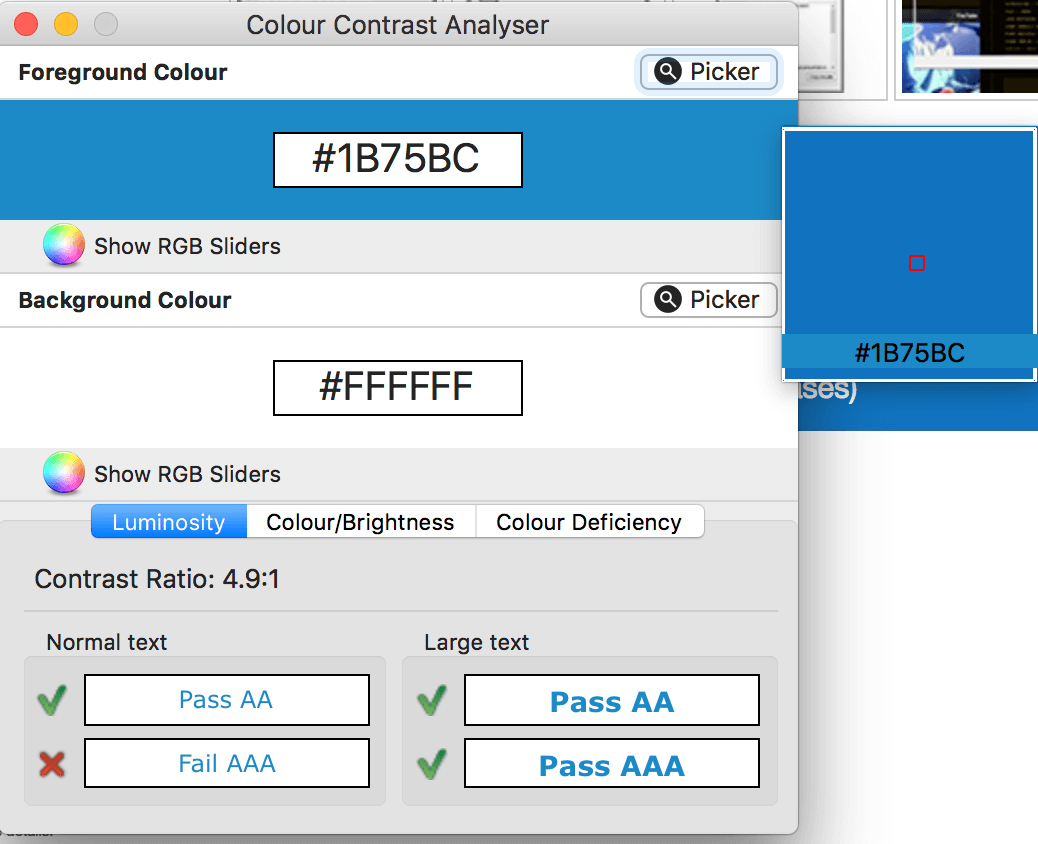 Perfect if you want to create a complete color palette.
Web app created and curated by Google
Create an accessible color palette from scratch
Choose a text color and the tool shows the minimum opacity needed to fulfill contrast requirement
Screenshot of material.io's Color Tool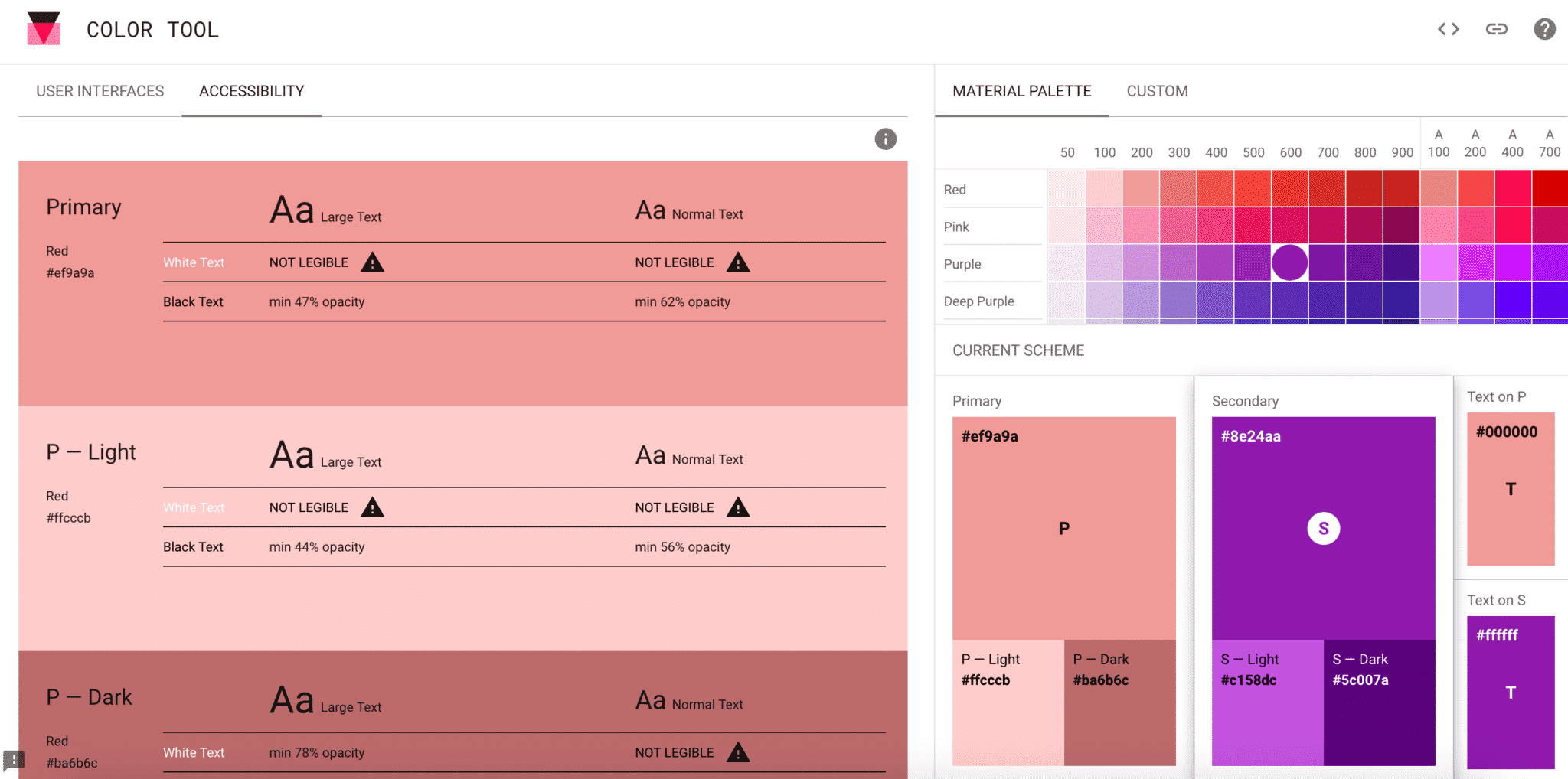 5. Contraste for Mac
Perfect, simple tool if you're a Mac fan!
Simple and lightweight
The most aesthetic tool in this line-up, if you ask me
Multiple ways to pick colors, including a handy pipette tool
Screenshot of Contraste for Mac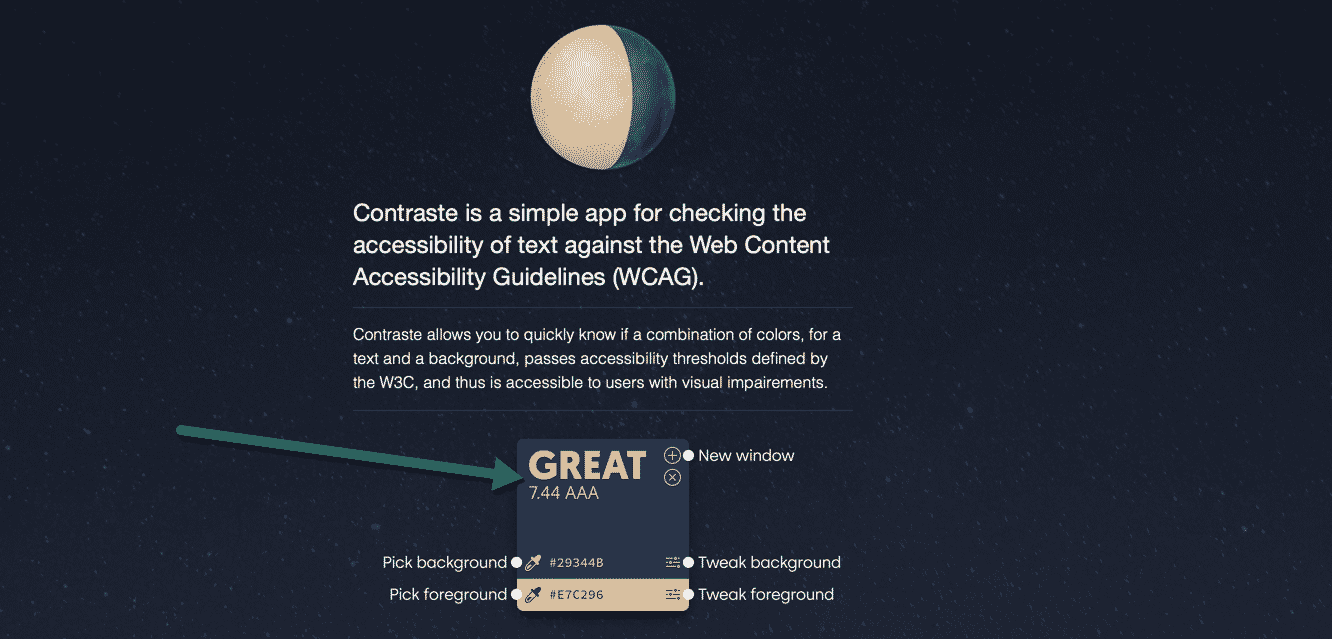 6. Color Contrast – iOS app by UserLight
Perfect if you prefer working on iOS devices.
App for iOS devices
Test colors of apps, websites or screenshots
Available in iOS Control Center (swipe up from bottom of screen) for quick live testing
Screenshot of Color Contrast iOS app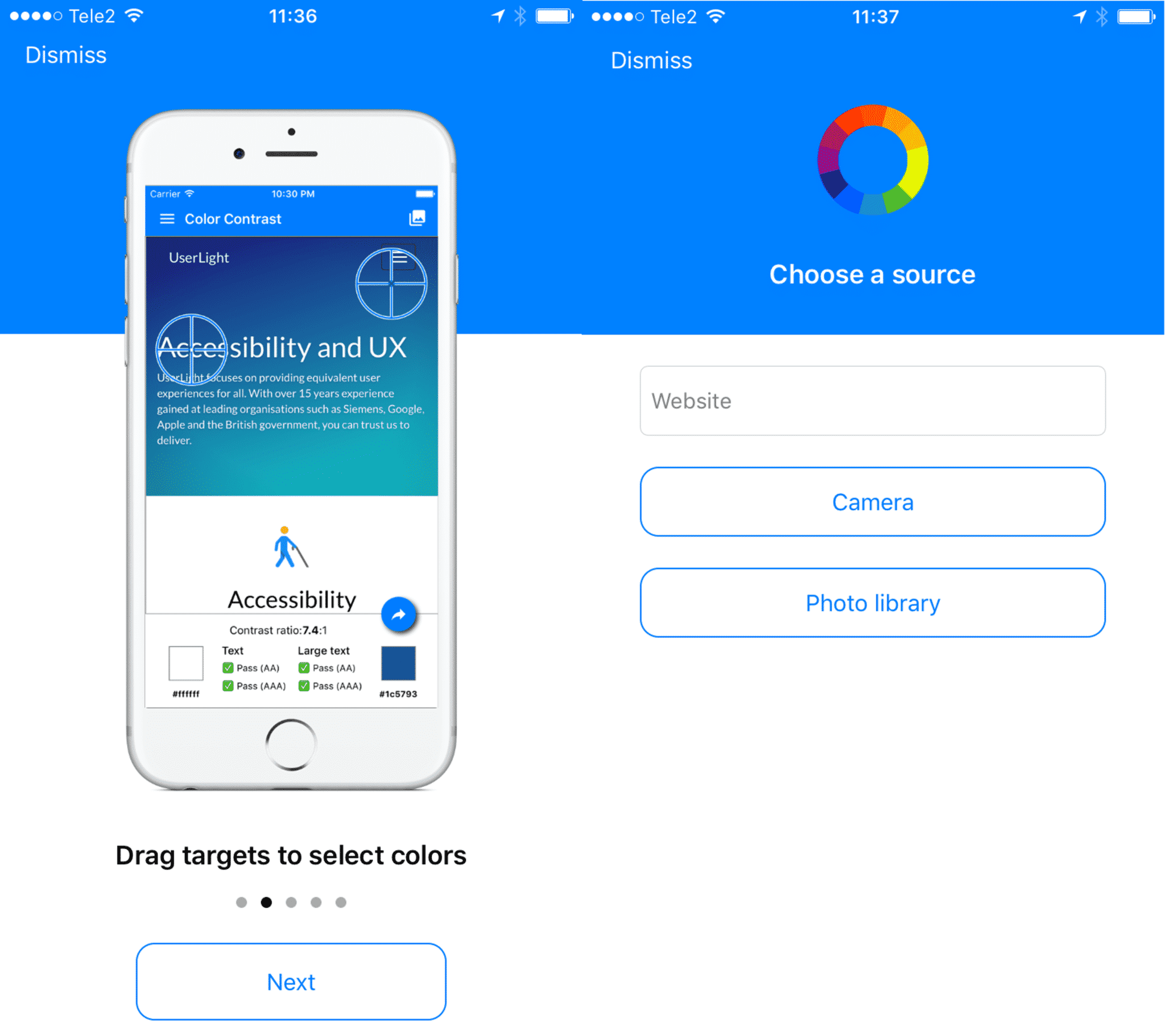 7. Android Accessibility Scanner – Android app by Google
Android Accessibility Scanner at Google Play
Great if you work with Android apps.
Scan apps with your Android device
Points out other accessibility issues as well as contrasts
Created and curated by Google.
Screenshot of Android Accessibility Scanner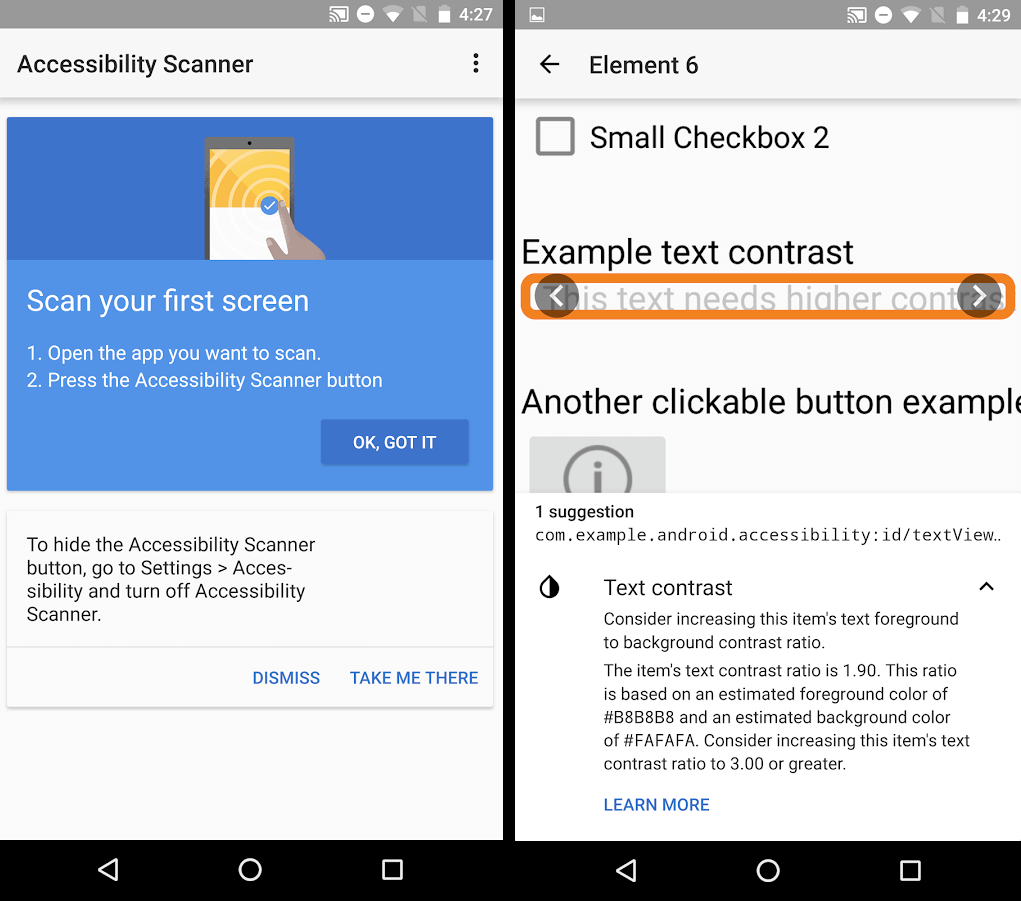 Bonus: Leonardocolor.io
A powerful online-tool that let's you create color systems for interfaces and data visualisation.