If you're looking for a WordPress theme for your personal blog, you've come to the right place! We gathered 20 beautiful WordPress themes for writers in this post. All of these great WordPress themes for writers have clean, simple designs and put the writing on the first place.
The content is the main element of these WordPress themes, graphics come second. The layouts are clean and undistracting. Here are the 20 beautiful WordPress themes for writers we have chosen. Enjoy!
This theme has advanced layout options, gorgeous large article images, citation support, article series, and author images, all wrapped up in a fully responsive design.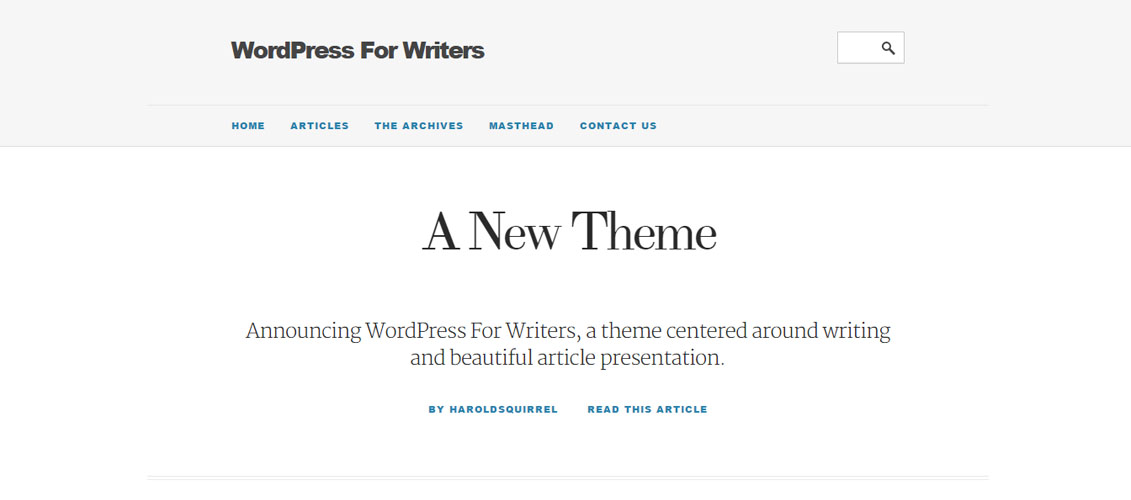 This theme is built for the serious writers looking to showcase their talents. 'The Novelist' is a premier responsive portfolio theme for authors and/or copy writers.

This is a WordPress theme for bloggers, writers and product owners who want to tell a story about their subject matter. Articles are designed to make reading long-form posts a pleasure on the eye. All unneccessary noise has been removed or hidden.