Have you ever wondered "What is Jetpack"? If you've ever run a WordPress website the chances are you've seen its name crop up. 
Jetpack is an awesome free plugin for WordPress. It can help make your WordPress site secure, make it faster, and also grow your audience. Jetpack is the work of Automattic, the same company behind WordPress itself, so you can be sure it's reliable, well built, and will continue to be properly maintained.
In this tutorial we'll be looking at Jetpack for WordPress; its features, how you can get started with it, and why you might consider using it.
What is Jetpack for WordPress?

Here's a complete video version of the tutorial. Follow along with us over on our Envato Tuts+ YouTube channel:
Jetpack Pricing
Let's jump straight in and talk about Jetpack's pricing options. A moment ago I referred to it as being a free plugin, which is certainly true, but some additional pricing tiers take Jetpack even further. 
The Free plan is more than enough to get started and give your website a boost. It includes some really useful things like CDN, brute force protection, activity log, lazy loading images, site stats, automated social media posting, and more.
The Personal tier costs $3.50 per month (at the time of writing), giving you more options like Spam protection and daily backups, in addition to all the features of the free version.
The Premium tier costs $9 per month and adds features (such as unlimited video hosting and scheduled social media posting) on top of the Personal package.
Lastly, the Professional tier costs $29 per month and adds unlimited premium themes, realtime backups, and an unlimited activity log to the mix.
Check out the pricing page on jetpack.com for more details—in fact, the pricing page is perhaps the best place to get a real idea of what Jetpack does and the features it offers.
Getting Started With Jetpack
To get things started we need to setup an account on wordpress.com. Coupling our website to this account will allow us to run JetPack and take advantages of all its features.
Login to WordPress.com
So, visit https://wordpress.com/ and if you already have an account click Login, or if not, click Get Started instead, then follow the instructions. You'll end up logged in, looking at the reader page.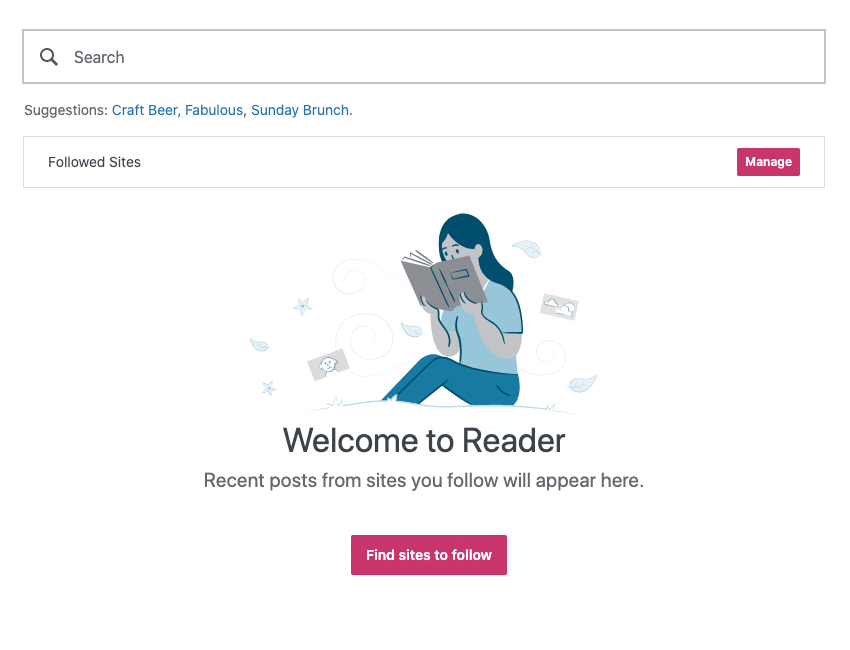 Download the WordPress.com App (Optional)
At this point it's worth mentioning that you can use one of wordpress.com's apps (desktop or mobile, and all operating systems) to run your actual account. You may find it preferable to using the web version. Visit apps.wordpress.com for more details and downloads.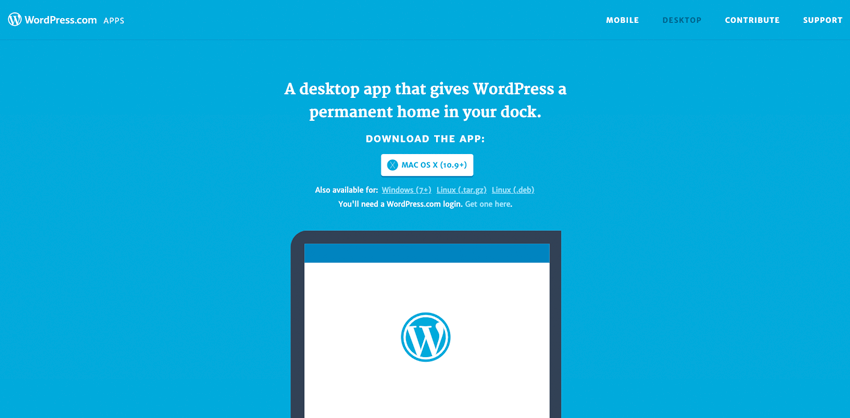 Install Jetpack on Your WordPress Site
Next, we need to install the Jetpack plugin on our WordPress site. In another browser tab open up your WordPress site admin and go to Plugins > Add New. Even without searching, you'll likely find Jetpack by WordPress.com on the first page of results.
Click Install Now and then Activate it. With that done, we now need to set up Jetpack, so click on the button you're presented with: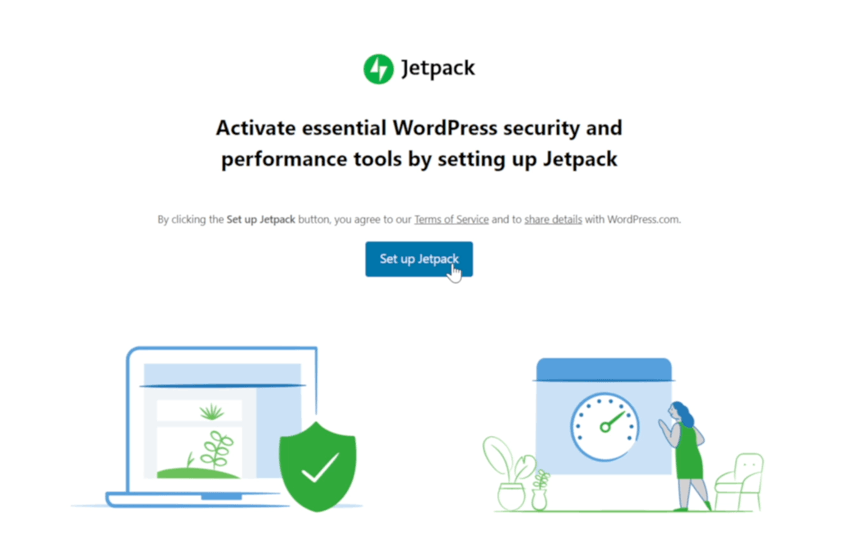 As you're already logged in to your wordpress.com account in the same browser, the setup process will detect that fact and ask you to approve access to your account. Click Approve.
You'll then be asked which Jetpack plan you wish to use (in our case we'll opt for the free tier), and that's it! You've installed and set up Jetpack.
Jetpack Site Accelerator
As we've discussed, Jetpack comes with a whole bunch of tools, and the first one you'll be prompted to activate is the Site Accelerator. Activating it will boost your page speed, optimize images, and serve static files (such as CSS and JavaScript) from the CDN (content delivery network) servers.
Manage Your Site on WordPress.com
Going back to wordpress.com your website will now be showing up under the My Sites section. With it selected, you'll see the Stats and Insights dashboard (no results just yet, of course).
If you go to Site (in the left sidebar) you'll have access to the pages, and the posts, and other aspects of your WordPress site, so you can manage them all from here too. You can manage themes, comments, media—in fact, all the things you'd be able to do in the WordPress admin itself. The advantage of managing things through wordpress.com is that you have one centralized location to run multiple WordPress websites.
In amongst all the Settings, you'll see Jetpack options and recommendations. Toggle them on and off to customize whatever you want on your site: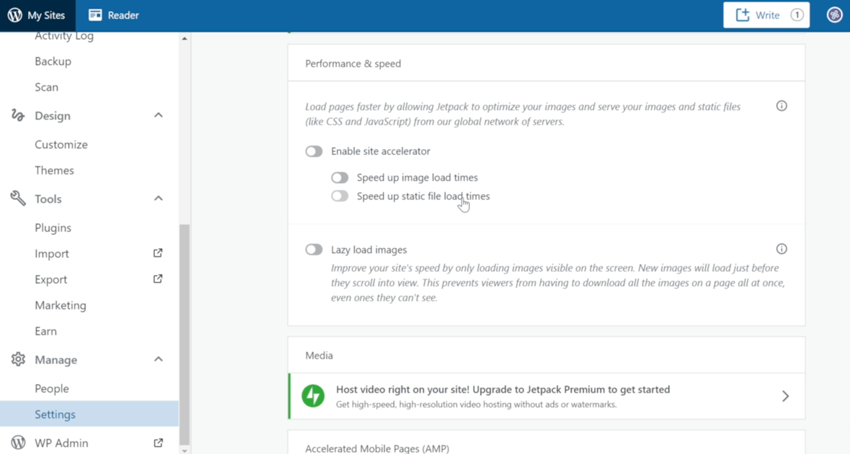 For examples of some of Jetpack's features in action, such as its media slideshow, check out the video at the top of this page.
Now You Know What Jetpack for WordPress is!
That's the essence of setting up Jetpack. Its advantages are fairly clear, even when only using the free version, because performance and security should be priorities for anyone running a website.
Let us know in the comments if you use Jetpack, which features you think are always worth it, and perhaps even those you try to avoid!
WordPress Themes on Themeforest
In need of inspiration? Check out these popular premium and free WordPress themes.
Useful Resources